By Graham K. Rogers
---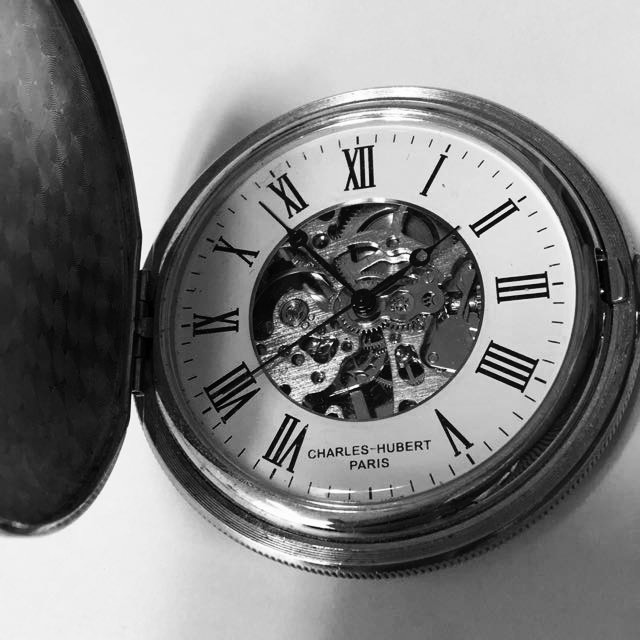 I am not in favour of making predictions at year end. So many are wrong and make the seer look foolish. Looking back at the year may help us to learn from mistakes, or revel in the successes, although on the face of it, 2016 may not wish to be remembered by many. I have split this into three for easier reading: who wants to wade through 4,000 words straight off?

I have had a love-hate relationship with external storage and connectors, starting the year with a 2 TB Seagate wifi disk that did not work as I had hoped. After setting it up, I found I could only view data on iOS devices. Adding needed to be done by connecting to a computer; and with the wifi software, it was not possible to format for the Mac. That still sits in the cupboard. I should give it to someone.
The arrival of Sierra, which provided iCloud backups, was a boon. I did take time to rewrite my files on System Preferences and later added to that when the new Macs arrived with TouchID capabilities. The use of iCloud to back up my Desktop and Documents folders on the Mac saved me much space.
Like the Fusion disks, those files that are used often stay on the Mac, while files used less are in the cloud. With more than one Mac, I made a decision not to back them all up, so kept one as the main device, and accessed the iCloud folder from the others, so all important data was available to me on the Macs; and also on iOS devices.
On the whole, Sierra was OK, but another "Apple is failing" meme came when macOS (its new name) was updated to 10.12.2. One of the many changes was that the battery indicator menu on notebooks, had the "Time Remaining" item removed. I had never used this, other than to have a look, but owners of the new MacBook Pro were upset with apparent battery issues: the battery never achieved Apple's claimed 10 hours, and the Time Remaining item fluctuated so it was difficult for some to understand the power use.
I never used this and rely only on percentage. A hint here: it always goes down. Using the Time Remaining is like watching a download on a flaky connection as it goes from 1 hour to 3 to 4 hours and is actually completed in 30 minutes. The download is affected by the connection speed at any moment. Battery use depends on the task; and the load also changes moment by moment. After a couple of weeks too, the battery settled down and while I never see Apple's claimed figures, it is about what I experienced on my last Mac. And that was far better than what had gone before.
I know when I use the new MacBook Pro (and the 15" seemed to show this more) that my early morning news gathering - which always ends up with several Safari tabs open and often involves watching video online - makes the percentage fall quicker than work at the office where I am mainly writing. Apple's removal of what is (to me) a confusing and inaccurate indication of battery performance led to another outcry, this time with suggestions of hiding the evidence: the percentage is an accurate indication of the power remaining; and there is also a list of apps using significant energy to guide users.

In the early part of the year, I was running the 12.9" iPad Pro that had arrived in December. In my report for the Bangkok Post, I mentioned how I had loved the light MacBook, which despite the 1.1GHz processor was nimble. The MacBook was updated in April this year. It showed me how much Apple was integrating iCloud into its methodology and, even before Sierra arrived, several apps were able to save data to iCloud so I could access the data - Keynote presentations in particular - so a lighter-weight computer would work just as well in some situations.
The iPad Pro built on that despite the different processors and the use of iOS. Indeed, the iPad Pro has a more powerful processor. Many criticisms were aimed at the "not desktop class" apps, the theory being that it was impossible to do any serious work unless full-blooded desktop apps were being used (the Microsoft approach). What absolute rubbish. As with many of the criticisms this year, clearly those making them had never used the iPad Pro (or the MacBook Pro, the iPhone 7 or the AirPods).
For me, it was a question of the task I wanted to do. I use several apps, both Apple and Third Party that are available on both macOS and iOS platforms and I just pick up where I left off, accepting that keyboards and interfaces have differences, the task is the key. Some days I take a Mac, some days I take an iPad Pro. The 9.7" iPad Pro arrived shortly after and that goes with me some days, although I prefer the larger version.
About the only task I cannot do is management of my website. I have iFTP Pro for uploading files, which works although is not as easy to visualise the site as my long-term Mac software: Fetch. No matter, I can work with iFTP Pro; but what I cannot find is a suitable app for managing RSS feeds; and my own feed software has not been updated for a couple of years, so I will need to look for alternatives anyway.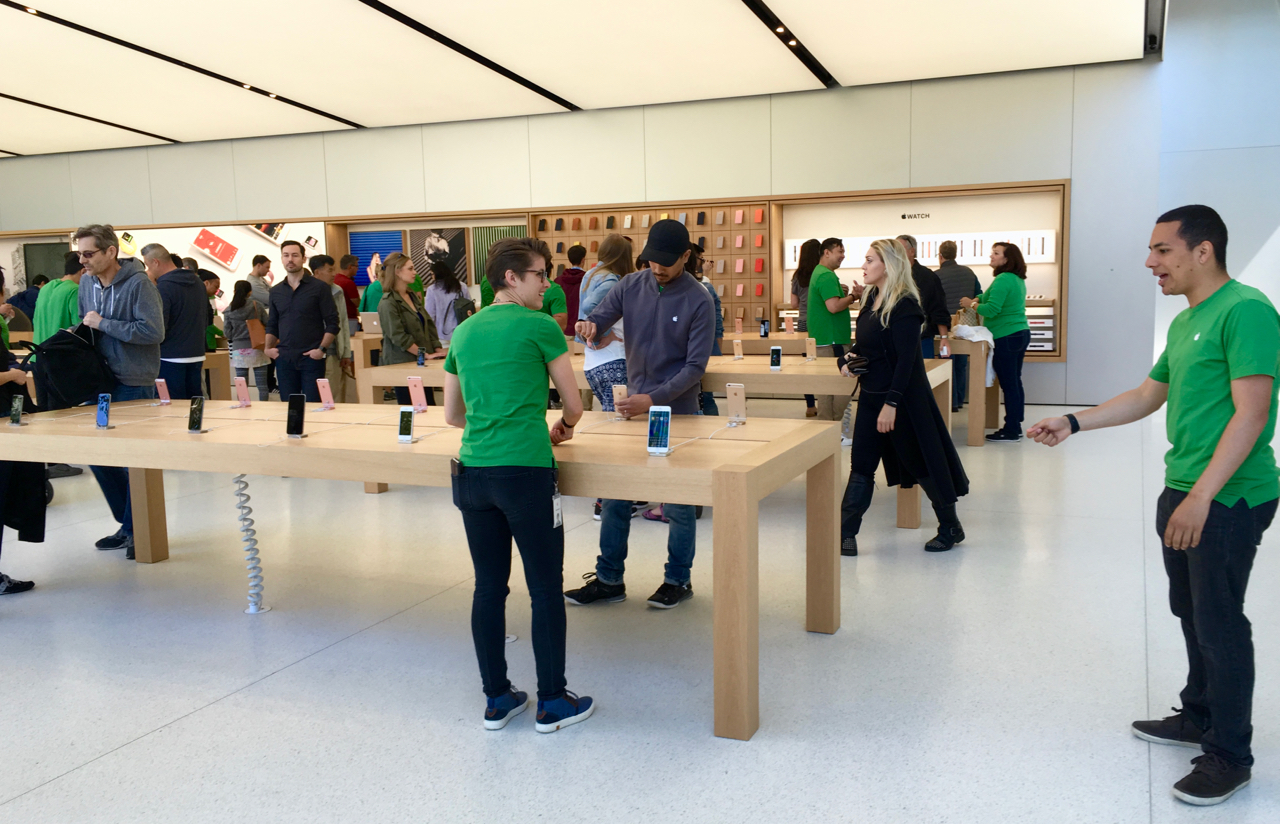 In June I went to Apple's World Wide Developer Conference in San Francisco and saw outlines of the future macOS, iOS 10, WatchOS, tvOS and WatchOS. The group I was with also had a guided tour of the new Apple Store in Union Square, SF.
I found myself wishing that the Bangkok Stores (all authorised resellers - a franchise) were up to the same standard. That came home to me even more at the end of the year when I was trying to find suitable USB-C-capable accessories for the MacBook Pro. I ended up buying some of what I wanted on Amazon. Although I buy a lot of items online, I do try and find things at the malls here. There are several all over the city and it is good for me to go seek as that is where most people here go shopping: online is still a relative novelty for most.
Currently, a month after the arrival of the MacBook Pro (and over a year since the MacBook came here) I am still hunting for cables and accessories. I have now managed to find a LaCie 2TB disk with USB-C connector in Bangkok, priced at 6290 baht. I compared the Amazon price $159 (discounted to $139) and converted that to baht, adding 7% for VAT which gives me a price of 5919 baht. Taking into account shipping and other costs when buying from Amazon, that 371 baht difference is well within what I would call reasonable.
When I first came to Bangkok, the main mall for computers and computer-related accessories was Mahboonkrong, but soon Phantip Plaza took the mantle and it became the place for anything users wanted, including a lot of pirated software (and some other dubious items). It closed down recently for a refurbishment and reopened not too long ago. As I was hunting for USB-C accessories, I gave it a try this week. What a disappointment: a lick of paint and a big clear-out.
Stalls are back with smartphone cases a-plenty and basic accessories but I saw nothing for USB-C apart from the Apple connectors in one store. I also had a look for 4K monitors which are also slow arriving here. One. Dell. For 37900 baht: about $985 when VAT is taken off and (unexpectedly) overpriced: about twice what would be paid in the USA, which I am afraid is normal for many things here.
And people complain that Apple is expensive. . . .
See also:
Cassandra: 2016 from Bangkok Suburbs (2) - Look back in Anguish

Cassandra: 2016 from Bangkok Suburbs (3) - A Bemusing Year



Graham K. Rogers teaches at the Faculty of Engineering, Mahidol University in Thailand. He wrote in the Bangkok Post, Database supplement on IT subjects. For the last seven years of Database he wrote a column on Apple and Macs. He is now continuing that in the Bangkok Post supplement, Life. He can be followed on Twitter (@extensions_th)