By Graham K. Rogers
---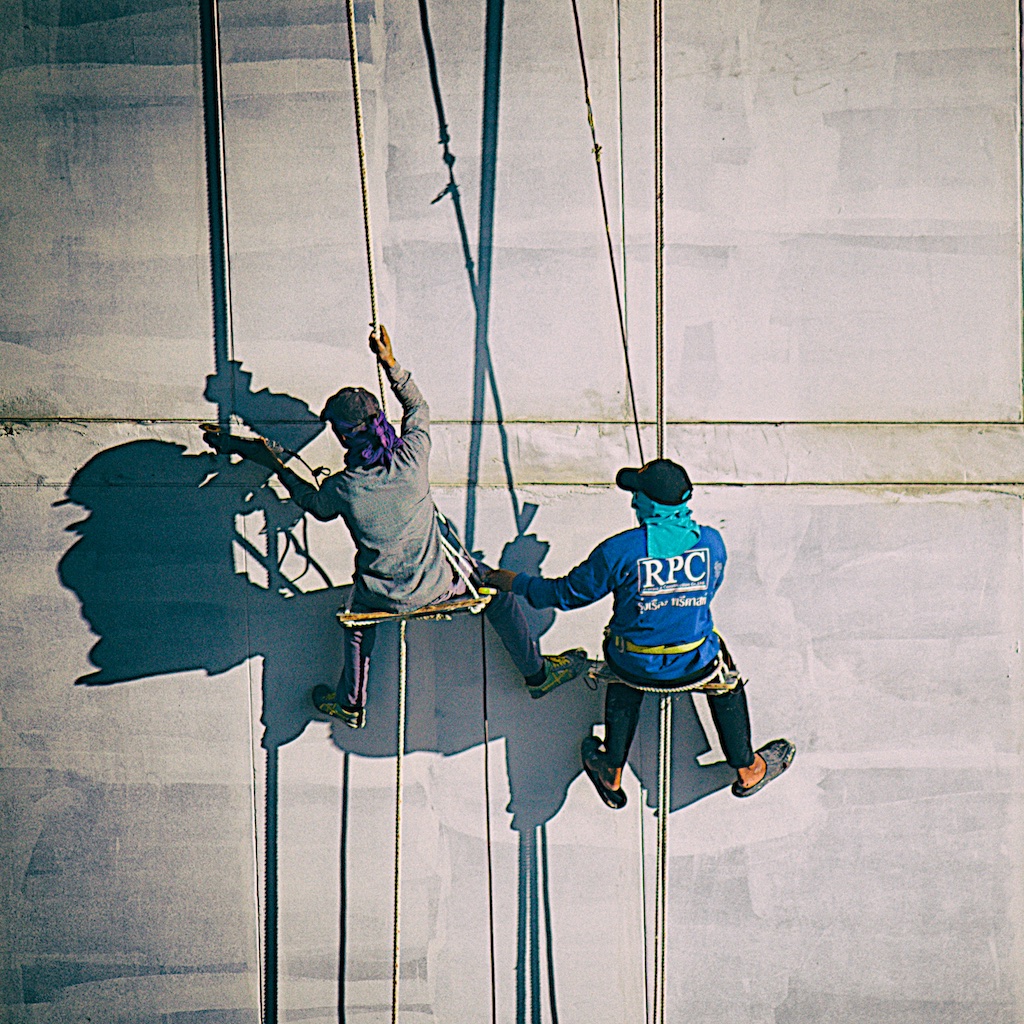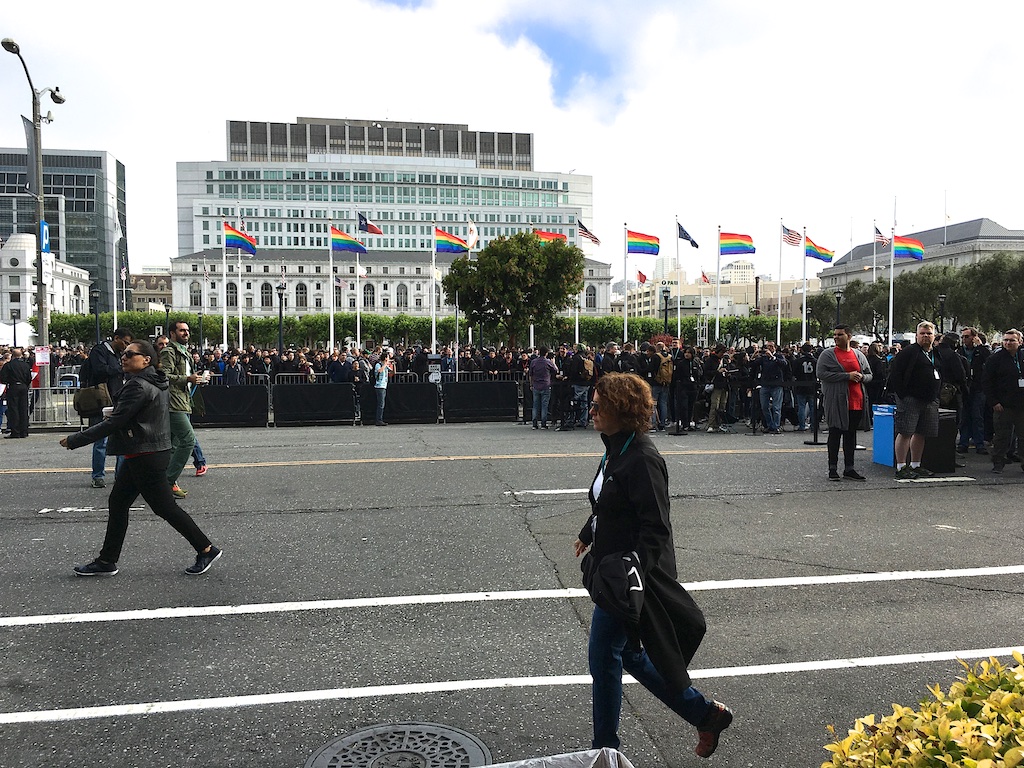 Just after midday on Monday (Pacific Time), I came out of Apple's 2016 World Wide Developer Conference, keynote event at the Bill Graham Civic Auditorium, San Francisco, where Apple executives outlined changes to the four operating systems that control Apple products: Macs, iPhone and iPad, AppleTV and Apple Watch. There are no major changes to the operating systems themselves, but consolidation and scores of improvements to improve user experience and device integration. The developers seemed excited and it was their day, not ours.
As Andy Inahtko wrote in a Tweet, "Very little big news, but very big little news. . . "

Expect some interesting announcements, I was told at a meeting the evening before WWDC. When I tried to push the comment, of course, the eyes of the lady who told me glazed over and the subject was changed.
There had been rumors of changes: a blue iPhone, improvements to Siri and other ideas (like new MacBook Pro computers) have been floating around for weeks now. Rumors are a poor bet with Apple which may be in part why Wall Street never understands the company. The only sure thing is when the keynote announcements begin. In the end, this time, there was nothing on hardware. Instead the two-hour presentation focussed on the many changes to Apple's four operating systems that will appear in the next few months.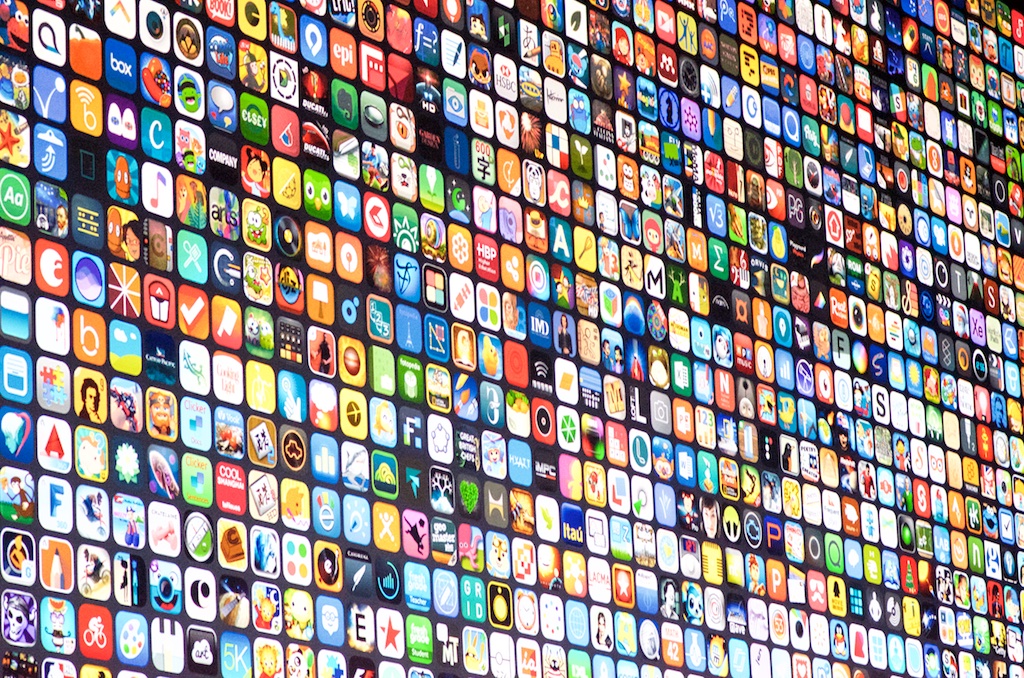 A slight surprise was a pre-WWDC announcement that Linkedin had been bought by Microsoft. Another service I can now safely ditch. Other news looked at the political question of manufacturing iPhones in America, which I think would have a minimal effect on the numbers of people employed, as most assembly is done by robots now. Research by MIT examined some scenarios and suggested that assembly in the US would add $30-$40 to the price (Ben Lovejoy, 9to5 Mac).
Instead of couching this in general terms, it is always Apple. With manufacture, there are other problems, especially with regard to materials currently used and most would have to be imported, adding to America's bill: the presumptive President might chew on that.

I was infuriated to find on Sunday night, not long after arriving, that the package I had arranged with DTAC to provide me full voice and data access was not working. Needless to say I had a quick rethink on what I could do at the keynote. No use of Twitter for sure. I also thought about what I will say when I return to Bangkok. Others in the party with AT&T links had no problems. There was wifi in the auditorium, but with so many using it it disappeared not long after the show started.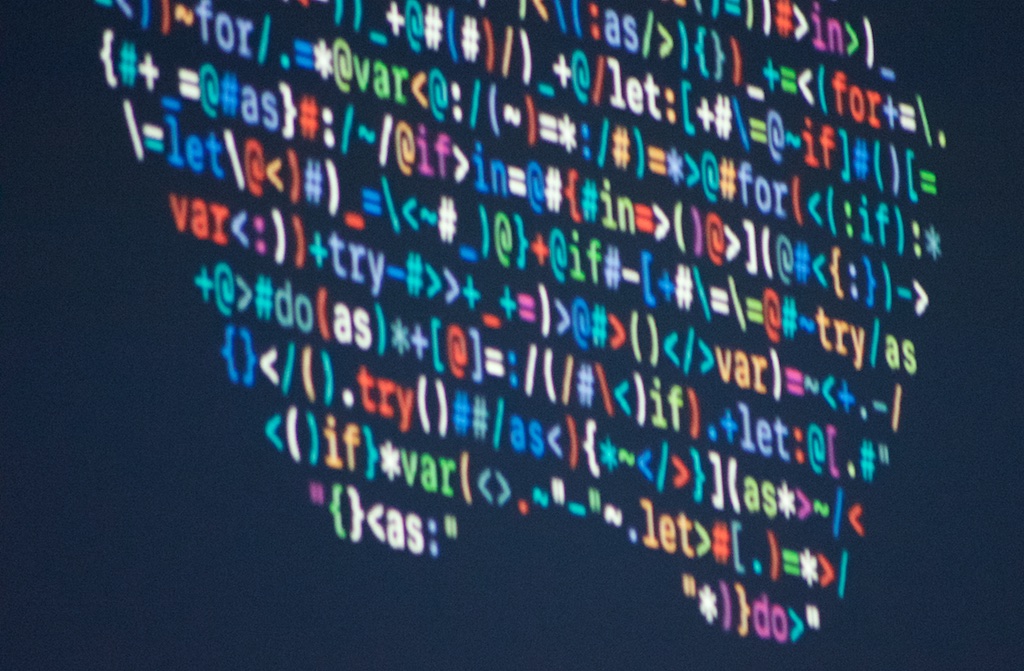 Above the stage was a massive Apple logo made up of snippets of code. Just before the event began, the logo began to animate and after a couple of minutes, tim Cook appeared on stage to loud applause.. I was expecting a comment from Tim Cook on the Orlando shootings and I was not disappointed. He took a moment before the keynote presentation at 10am, by offering his deepest sympathies. There was total silence from the audience. Cook asked them to stand for a moment's silence. As they did, he removed his glasses and I saw him brush away a tear.
In the presentation Cook began by outlining Apple milestones: this was the 27th WWDC; there are 13 million registered developers, 2 million of whom were added this year; those attending this year came from 74 countries, with 70% attending for the first time; Apple had awarded 350 scholarships this year to young developers. Over 100 developers under 18 were attending the Conference, with the youngest only 9.
There are now over 2 million apps created by these developers and so far there have been 130 billion downloads. Cook was pleased to announce that some $50 billion had so far been paid to developers.
Outlining the events, Cook made a point that the philosophy at Apple is improving people's lives and focused on the four major platforms that are at the core of Apple's output, starting with the Macintosh. He of course included the iPhone and iPad, followed by the Apple Watch and the Apple TV.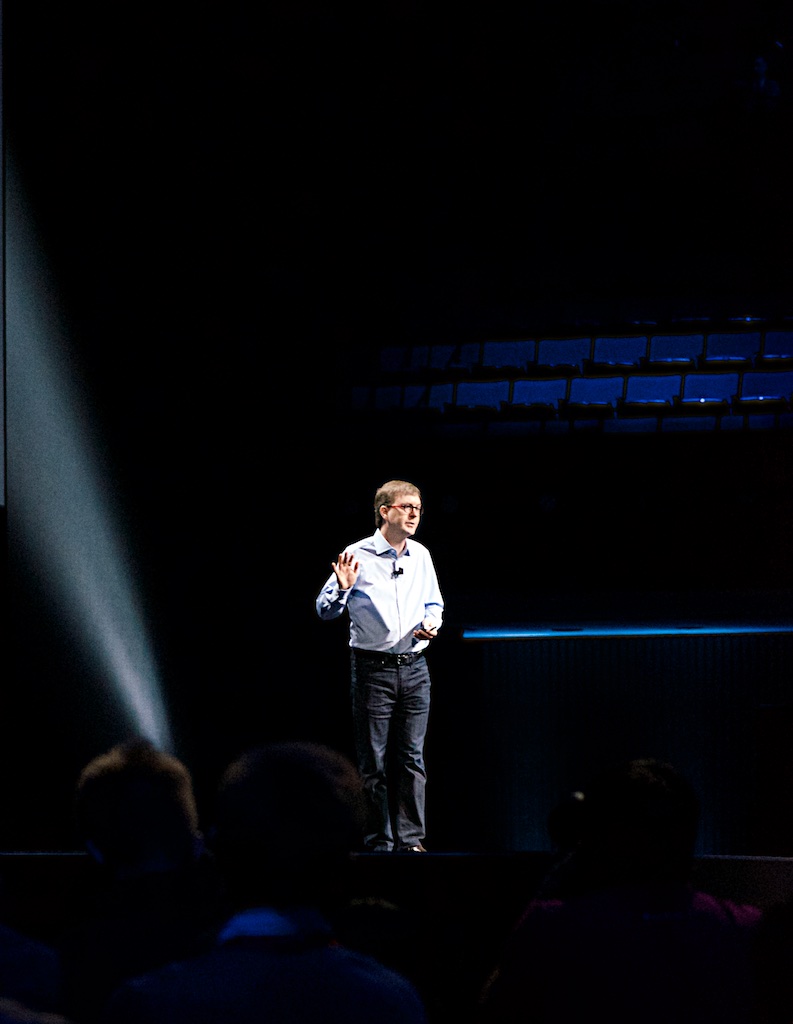 Presentations on these operating systems began with Kevin Lynch and Apple Watch. With the next version of WatchOS, which will be released to users in Fall, Lynch began by demonstrating the way Apple has worked on launch-time improvements. After an outline of changes in ways in which app information will be stored, a comparison was made with an app running on WatchOS 2 and the upcoming, version 3. Starting the app was slow with the current WatchOS, but instant with the next version.
Also added to WatchOS will be a form of the Dock, where users' favorite apps may be accessed quickly; a Control Center (swipe up) like on iOS; and major improvements to Messages (which is also improved on other Apple platforms). In the Messages app, it will be easier to choose ways to reply, including a new "Scribble" option: the user will write on the screen. This is available in English and Chinese.
A number of apps or features within the operating systems are aimed directly at Chinese users, suggesting, that Apple is increasing its involvement with users there. In the same way, the update to Logic Pro last week sent two clear messages: Chinese users have a priority; and the Mac is not done yet.
Watch faces and their use are also updated, with more display options (Minnie Mouse, Activity, Numerals) and switching between watch faces will be easier. It will be easier to add complications.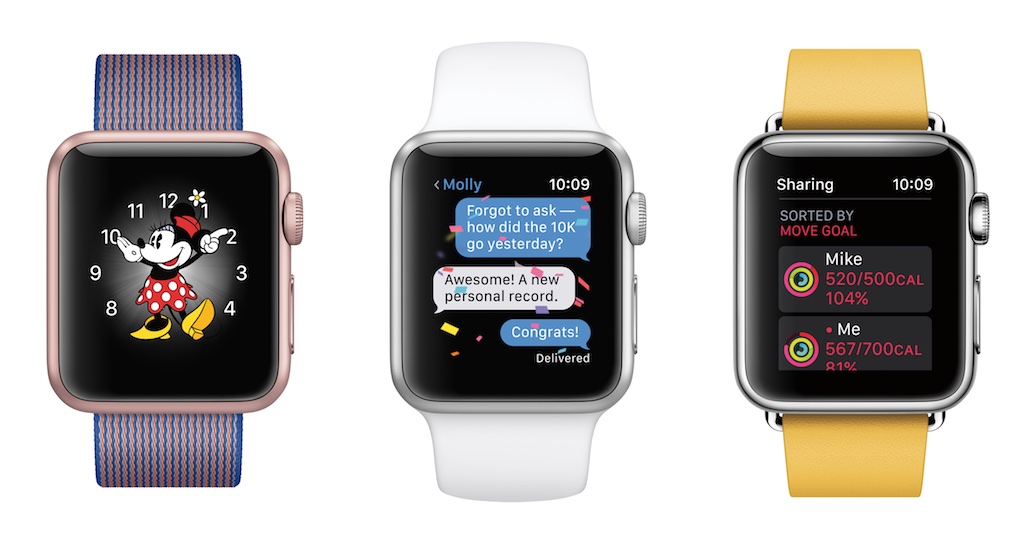 Apple Watch - Image Courtesy of Apple

The overall impression here is that feedback from users has been taken on board by Apple so that the Watch responds more to how people are actually using them and what is needed to make the device instantly more usable. As part of this, a new feature is critical help assistance that sends an SOS from the watch and dials the emergency services: 911 in the US. This number is changed automatically, depending on the location of the user.
More fitness-related features have been added, including the ability to share data: among friends and family members. Activities of others can be viewed and comments can be made with messages. As wheelchair users exercise in different ways, algorithms for the Activity have been added to take account of the different body use. Working with experts, Apple has now developed special settings: for example, instead of Time to Stand, there is Time to Roll.
A new app, Breathe, is added in recognition of the importance that deep breathing has. Before leaving the house on any day, I sit and count to 100 Users are able to specify a time to breathe and the app provides a summary after each session. New APIs to help developers have been added and one of these adds Apple Pay to watch apps

Eddy Cue, Apple's Senior Vice-President for Internet Software and Services outlined changes to tvOS. With over 1,300 TV channels and 60,000 native apps, this is the future of TV, he said. A version of SLING was released to coincide with the conference, and other significant apps like Fox Sports Go and Molotov TV are due soon.
The AppleTV remote is to be updated and an iOS app will be available to allow an iPhone to act as a remote controller. Siri has been improved with enhanced search for movies and for YouTube. Channel activation codes have been simplified by the use of an app allowing a single signup. A dark theme will be available for better viewing and an app downloaded on iOS will download automatically on AppleTV
See also:
Graham K. Rogers teaches at the Faculty of Engineering, Mahidol University in Thailand. He wrote in the Bangkok Post, Database supplement on IT subjects. For the last seven years of Database he wrote a column on Apple and Macs. He is now continuing that in the Bangkok Post supplement, Life.