Thonburi Steam: Nikon DSLR and iPhone RAW
By Graham K. Rogers
---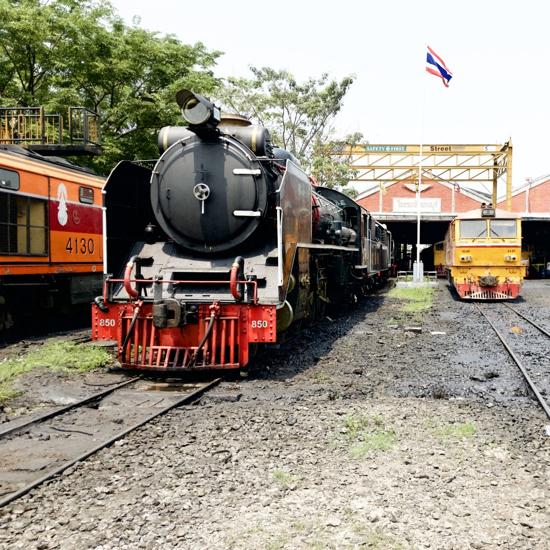 I took a walk round the Thonburi railway station and maintenance sheds this week, intending to take photographs of the few steam trains that are still used in Thailand. I took RAW images on the iPhone and Nikon D7000 which I later edited.

Ever since I was a child in north London, I have had a fascination with trains, particularly steam trains. One of my early memories is of watching shunting steam trains in Camden Cutting, just outside Euston, from the window of an aunt's apartment. Although steam was almost removed entirely from British Rail in the 1960s, enough old trains and enthusiasts existed to maintain some of the older locomotives.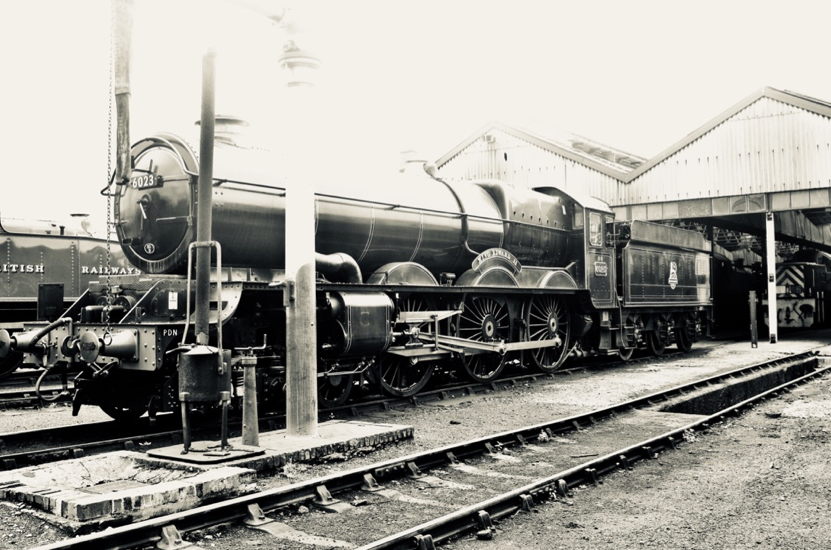 King Edward II at Didcot Railway Centre, July 2017: Nikon DSLR image

Currently there is a renaissance with several old lines opening in private hands and consequential renovation of steam engines as well as some of the better classes of diesel engine.
Train arrival from Nam Tok (Kanchanaburi) at Thonburi Station: images from iPhone X

Like most countries, Thailand' 1-metre gauge system was originally run using steam trains and a few of these are still maintained as it is recognised they are strong crowd-pullers. Only a few years ago, some trains were kept at Makkasan shed, but as this made way for the Airport Link some of the older engines that had not been maintained were scrapped while a few more were kept in the Thonburi maintenance sheds on the west side of Bangkok.
Train movements at Thonburi Station: Nikon (left) and iPhone X

The original station at Thonburi was demolished to make way for an expansion to a major hospital. The sheds remained just south of a new station. Over the last few years the track area around the station and sheds has been reduced and a lot of the older, engines needing rebuilding have now been scrapped or moved. Currently new track is being laid in the area. A few trains remain in the sheds, with one or two used regularly for the special trips.
Inside Thonburi Maintenance Shed: top left image Nikon, others iPhone X

I took three cameras with me on a planed visit to the station and shed areas: the iPhone X, using the RAW app, ProCamera; a Nikon D7000 that also takes RAW images (NEF); and a Hasselblad film camera. I will have to wait for the three rolls of film I took to be developed, but I spent some time editing the digital images.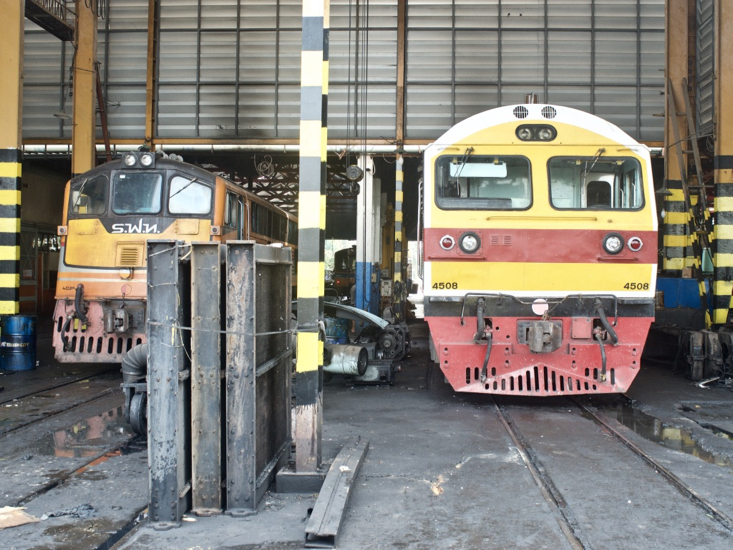 Inside Thonburi Maintenance Shed: Nikon D7000 images

With recent privacy questions being raised for users of Facebook, although I enjoy posting images to Instagram (there are some stunning pro images on the app), I have reactivated my interest in Flickr and posted several images there recently. An iPhone X group that I joined insists that images include metadata.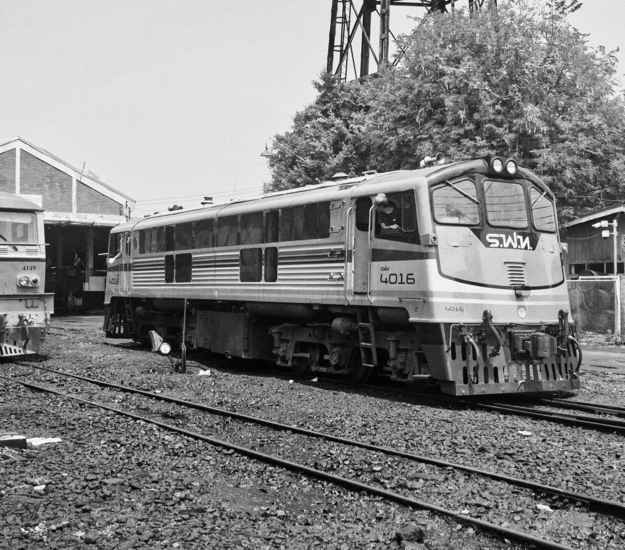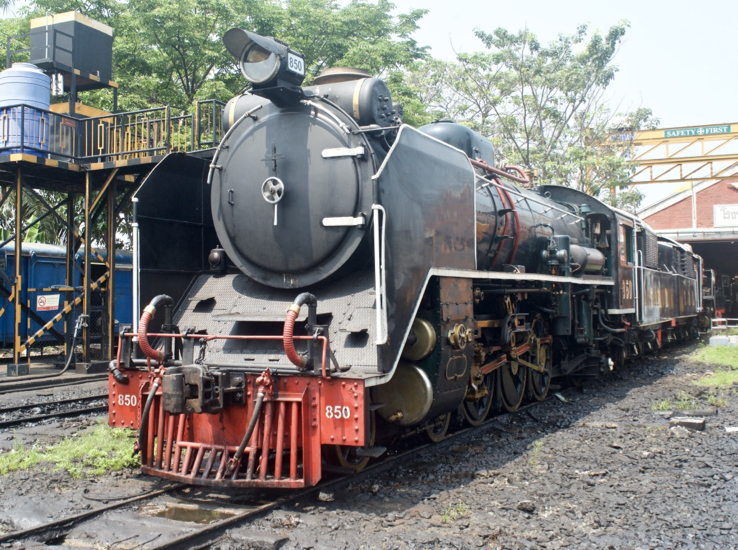 Thonburi Maintenance Shed: Nikon images, except water tower ( iPhone X)

As I began posting some of my photographs, I realised that certain apps I use for editing on the iPhone, such as Tadaa, strip out this metadata. Although the images are nicely edited and have effects which I like to see (this is subjective of course), these cannot be used in that group. Although I have written to the developers about this, and because when edited on the iPhone the changes do not appear in Photos on the Mac, I have not had any reply.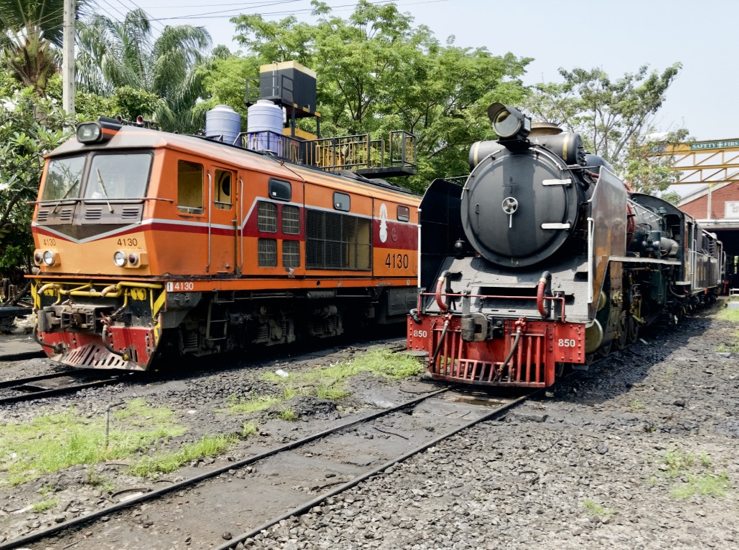 Image taken with iPhone X

When editing RAW images on the iPhone X, I start with Darkroom. I have mentioned in previous comments that the main reason (apart from the tools) is that the library display shows clearly which images are RAW, making selection easier. However, as I save the edited images as duplicates, keeping the RAW original, it is sometimes difficult to tell the difference between the two, particularly in apps (like Instagram) where the library display is small.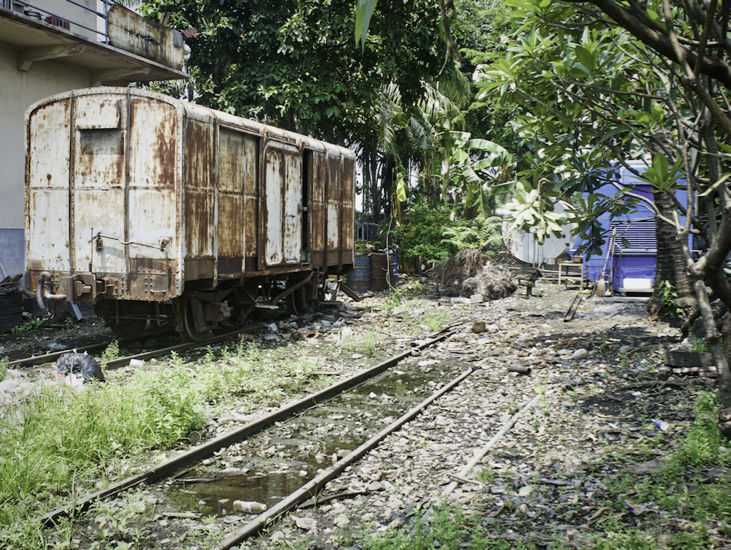 Image taken with Nikon D7000

This is also true when I edit in Photos on the Mac as the metadata display is still basic and, unlike Aperture, where a user can apply specific colour codes to images, as well as rank them. Users are able to add keywords and descriptions, but this is not as efficient when creating a workflow. The alternative is to mark the image as a Favourite, but unless images are culled from this folder, the Favourites can become an unwieldy mess of photographs. Some better organisation tools are needed.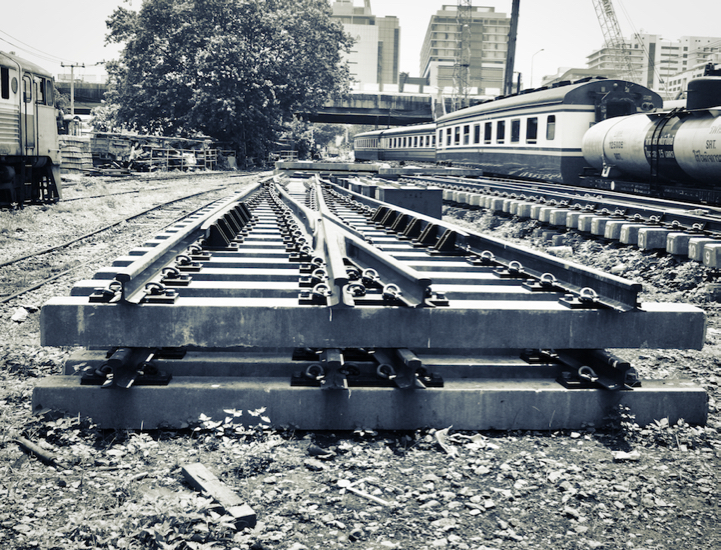 Image taken with Nikon D7000

Unlike British sheds, where I was chased out several times as a train-spotting teenager, the Thai sheds are quite open and I saw several local residents cross the tracks from a local market to their homes. Despite choosing a public holiday for the shoot, the station and sheds were active and I had to be alert. The ground was thick with diesel fuel and oil, so my shoes took a toll. Of course, the sun was hot.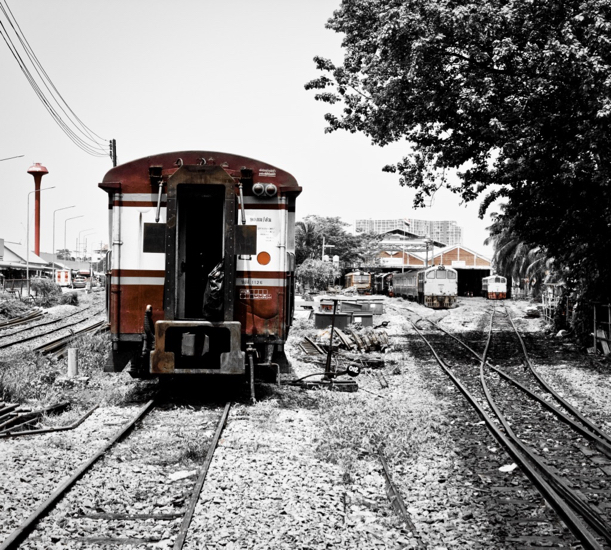 Image taken with iPhone X
See also
A Selection of RAW Photo Apps for the iPhone: The First Rank

Update to Darkroom RAW Editing App, with Depth-editing Feature

A Selection of RAW Photo Apps for the iPhone: A Worthy Second Rank

The Other Bangkok - Lunchtime in Taladphlu with the iPhone X: A Photographic Essay

Cassandra: Clarifications on RAW Output from the iPhone by a Halide App Developer



Graham K. Rogers teaches at the Faculty of Engineering, Mahidol University in Thailand. He wrote in the Bangkok Post, Database supplement on IT subjects. For the last seven years of Database he wrote a column on Apple and Macs. After 3 years writing a column in the Life supplement, he is now no longer associated with the Bangkok Post. He can be followed on Twitter (@extensions_th)