The Other Bangkok - Lunchtime in Taladphlu with the iPhone X: A Photographic Essay
By Graham K. Rogers
---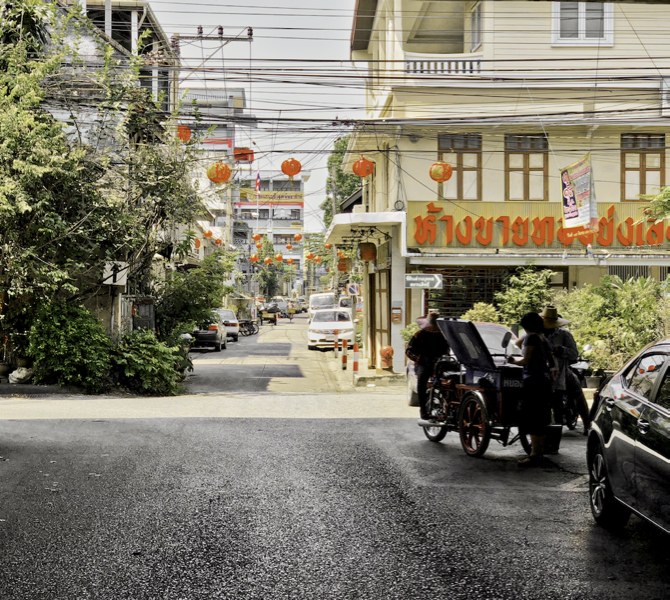 Many people with smartphones walk around eyes firmly focused on the screens. When I go out I am aware that I am surrounded by photo opportunities. Using the iPhone X and with some editing on the Mac, I came up with a fair selection of images when going out for lunch locally.

I am fortunate to live in an older area of Bangkok: Thonburi. This was the capital before it was moved across the river to Bangkok: the Land of Olives. This was later renamed to Krungthepmahanakhon Amonrattanakosin Mahintharayutthaya Mahadilokphop Noppharatratchathaniburirom Udomratchaniwetmahasathan Amonphimanawatansathit Sakkathattiyawitsanukamprasit or Krung Thep for short.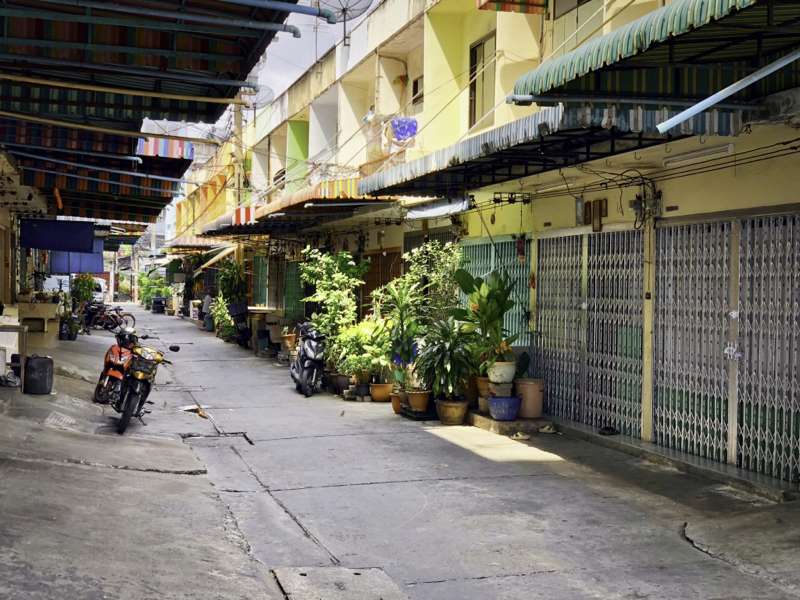 Along with the older houses there is a Chinese influence here: dragon dances are common. An old railway also runs through this area. Round the station is a market area, giving this part of Thonburi its name: Taladphlu. The market and station have many good eating places. As I was working at home for part of this week, I had lunch there of course.

Rather than go directly, I took a side soi just outside the condo block and walked into a busy side road: Thoedthai 33 where I crossed the metre-gauge railway. Even though I am a fair way from work, at least three of my students live here, although I do not see them often. I do recognise a number of other people and many stop to talk.
At the end of this narrow soi, is the larger and busier Thoedthai Road.

Just before the road bridge over the market, I turned off to look at some older houses, many of which have wooden fronts.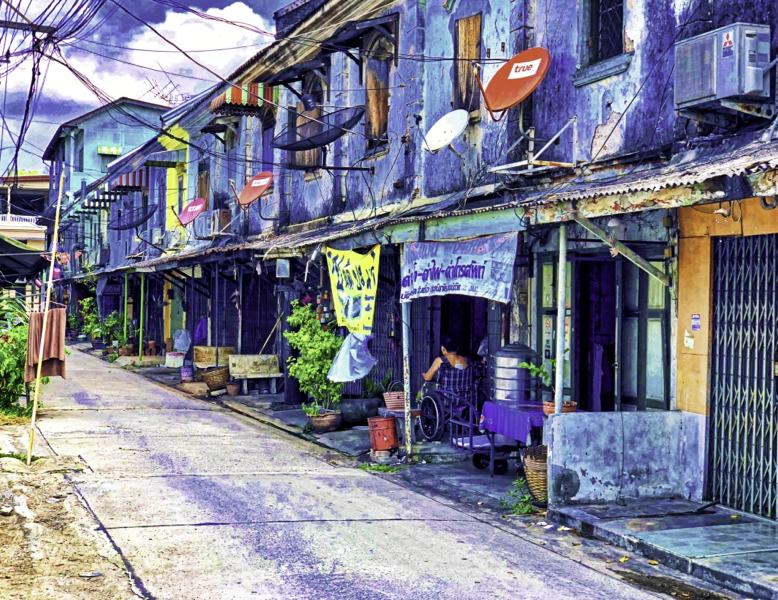 Old, exposed brickwork is common and there are also plants and pots outside some of these houses.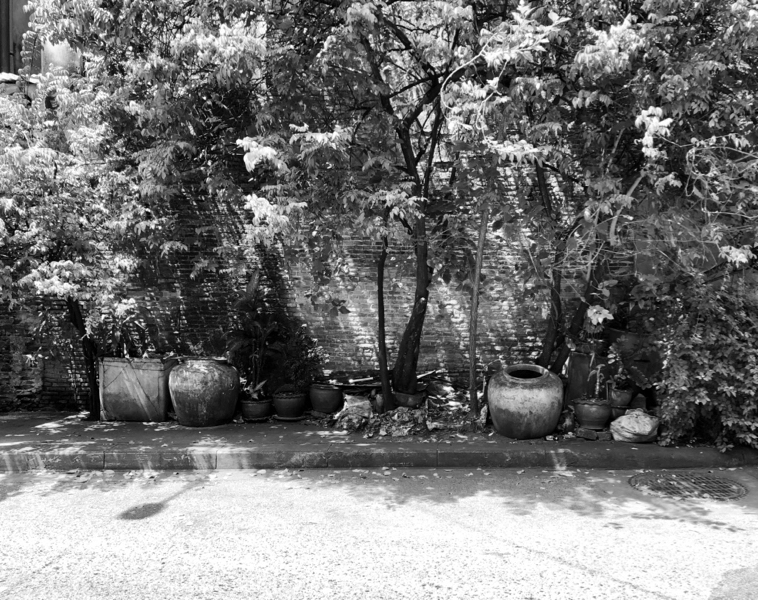 The bridge that covers the market, carries a wide road over an important canal. While these waterways are important for drainage, there is less emphasis on transport these days, although it is still important for tourism.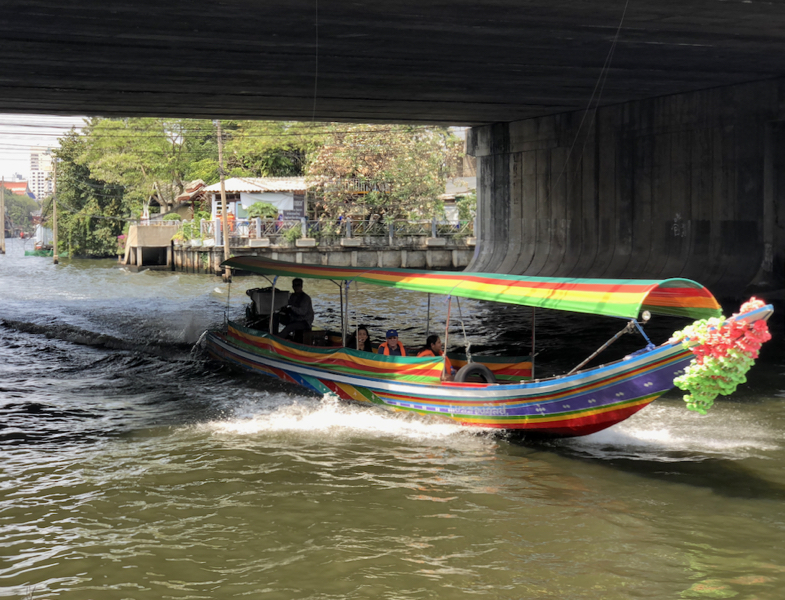 On the other side of the bridge, there are a number of quite good restaurants and other food-making establishments.

Back at Toedthai Road there is a pedestrian crossing near the railway station and cars do actually stop for people walking as I had found out earlier. There are also the common lottery-ticket sellers, gold shops and pawn shops in the area.

The market and the train station are close and products related to the market and traditional ways to carry produce are still on sale here.

The station itself is busy at lunchtime with those enjoying the relatively cheap food, or buying to eat at home later like I did.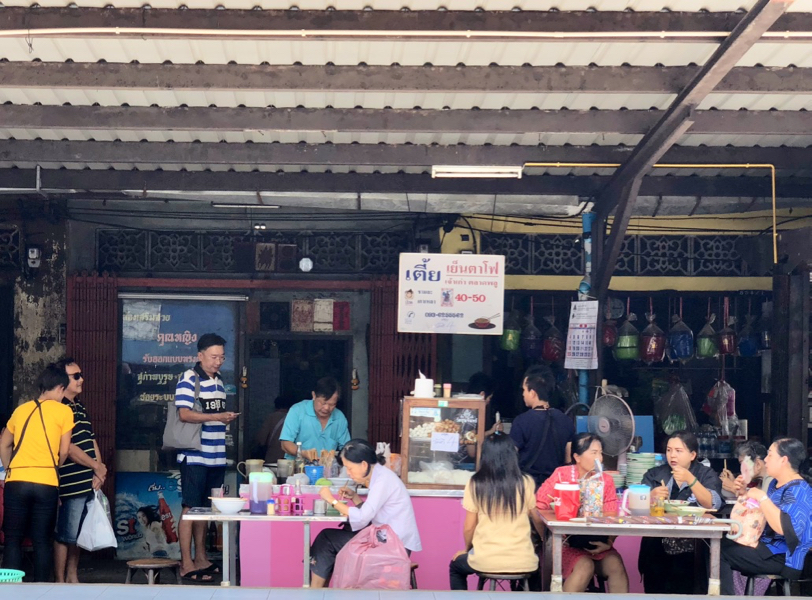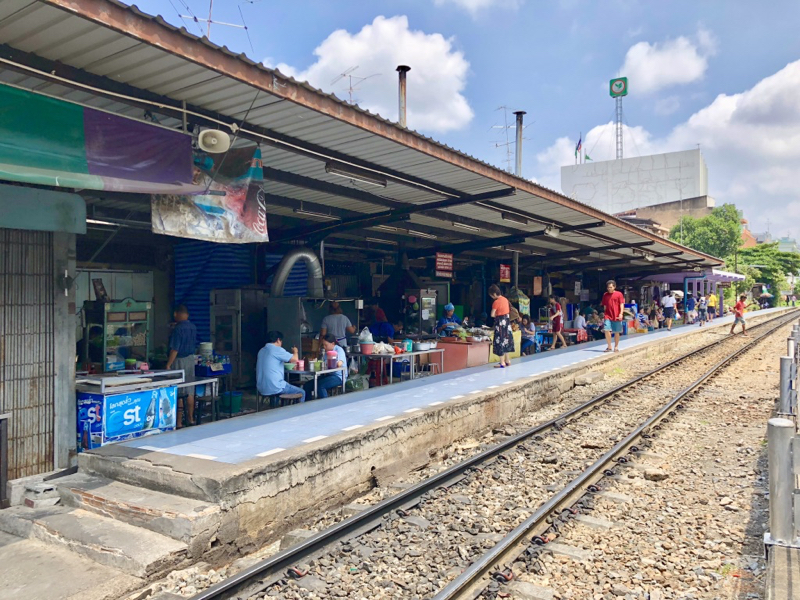 Graham K. Rogers teaches at the Faculty of Engineering, Mahidol University in Thailand. He wrote in the Bangkok Post, Database supplement on IT subjects. For the last seven years of Database he wrote a column on Apple and Macs. After 3 years writing a column in the Life supplement, he is now no longer associated with the Bangkok Post. He can be followed on Twitter (@extensions_th)