<! ----------------------------------------------------------------------->
---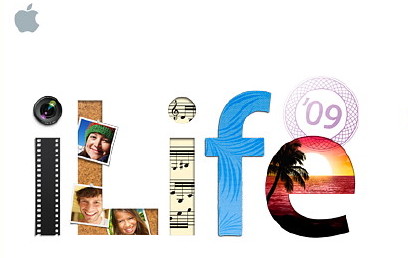 In January Apple announced an update to its consumer suite of media programs called iLife which comes with all new Macs: iPhoto, iMovie, GarageBand iWeb and iDVD. It shipped at the end of January and I ordered my update using the Thai online Apple store. I wanted to check the effectiveness of real product ordering and the delivery process.
I placed the order late Tuesday while at work and this was acknowledged within a short while. I was also sent an email with a URL for tracking progress. By late Wednesday, the order was being processed and the next morning it was marked as "Shipping."
Early Friday, while waiting for the bus, I was phoned by DHL who wanted to check where I wanted delivery. When I came back from lunch, the box was waiting for me at my office. A few days later a bill arrived from the Singapore operation which coordinates online orders for the region: the price of 3190 baht (as shown on the website) was to be charged to my credit card.
There were a number of major changes to components of iLife, which needs OS X 10.5.6, most notably to iPhoto, GarageBand and iMovie. The iLife pages have descriptions of all parts of the suite and links to a number of video tutorials on each of the components. A user is also offered a video introduction when each application is started.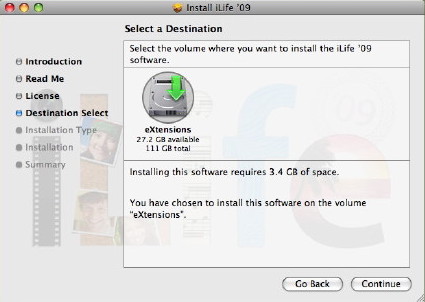 The installation on my MacBookPro was fairly quick and the process took just over 15 minutes. Another installation on an iMac took 30 minutes, while on the latest MacBook it only took 5 minutes. On my MacBookPro, I was keen to start with iPhoto as the new features are interesting, not only with the way the application integrates with other parts of iLife, but also with external services. When I started iPhoto, it needed first to update the library which took only a couple of minutes then we were ready to go.
The most significant improvements to internal features of iPhoto concern the way that new methods of identifying and grouping photographs have been added, plus the improved slideshow effects and changes to editing. I began by looking at the new organising features of Faces, which uses face detection and face-recognition technologies, and Places which uses Geotagging and other locating services to place images on maps. This time, however, I will focus on the new Slideshow features.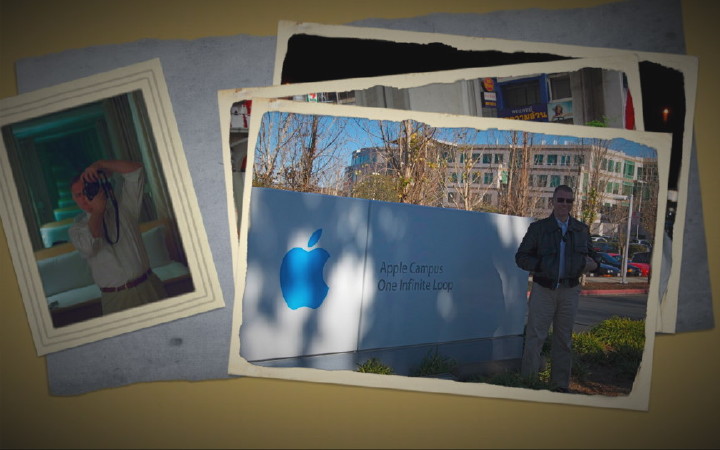 It takes a couple of seconds to make a slideshow in iPhoto, by selecting images and clicking the icon in the bottom bar, next to the Book, Calendar and Card icons. A three-section panel appears to allow selection of theme, music and settings.

There are now six themes. "Classic" and Ken Burns have been available before. Scrapbook produces slides in which the images appear as if in a book; Shatter has a dynamic transition that separates the colour components of a slide and rejoins them in the next slide; Sliding Panels shows three images together, but each is refreshed at a different time. This effect tends to focus on faces in an image. Snapshots displays the images in sequence with a white frame on a black background.

The second part of the panel, Music, has four sources for input: Theme music, Samples, GarageBand and iTunes. A single tune can be chosen or, using a check box, a playlist can be used. It is also possible to search for specifics: for example using artist name or a single word from a title. At the top of the panel is a check box to exclude use of music for a slideshow. The Settings panel allows some fine-tuning with slide display time, slide order, repeating and fitting the slideshow to the selected music.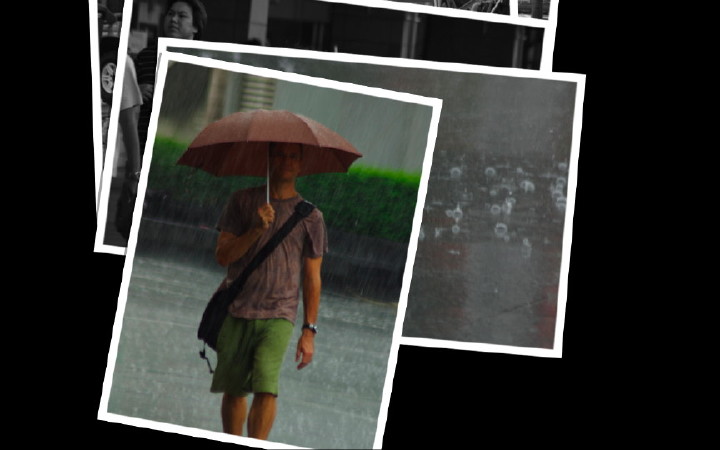 It is also possible to use the File menu and Export a selection of images as a slideshow using a number of preset formats depending on the final destination for use. Available are settings for iPod, iPhone, AppleTV, Computer and MobileMe.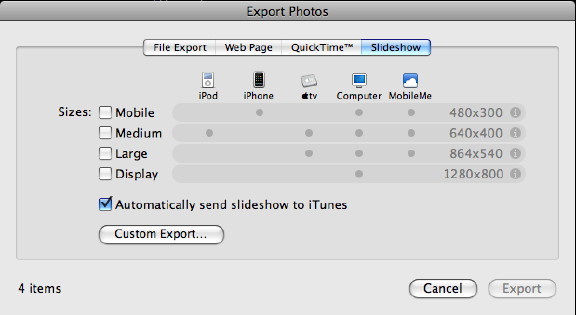 My favourite slide format is Shatter and I produced a number using this. While demonstrations have tended to linger on image display, the effect itself is as important. When I made a slideshow of a student poster project, with 74 slides and music of 3 minutes, the rapid delivery of each slide became its own special effect. There are 10 frames between slides with this effect. Using 74 slides there were over 800 frames. The export of the slideshow in a full display resolution (1280 x 800), took several minutes and was 478MB.
Using images from the iPod nano press briefing it was less than a minute for a short slideshow, which is online, optimised for the iPod at a size of 2.4MB. I have put this online [below] as a sample of what can be done in a few seconds.
See Also: