eXtensions
Aperture: Apple's Digital Workflow Software (Part three: Output and Printing in Bangkok)
By Graham K. Rogers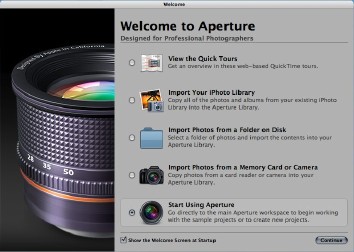 I have been looking at Apple's professional digital workflow software for the past few weeks using a 17" MacBookPro. Aperture is a high level application aimed at professional photographers whose input of images on any day is likely to be in the hundreds. A photographer will also want others to see the product. Aperture provides several ways in which this may be done, including print, web, slideshow and a book.
It is possible to make some simple editing changes in Aperture, but the majority of photographers will also want to use a graphics manipulation package. Aperture provides seamless integration with Adobe Photoshop, the default application for most digital photographers.
As with almost any application, Aperture provides a print menu, but it is important that the printer is carefullly selected and set up. The panel that opens when Print is seleted provides a number of alternatives for colour settings (e.g. RGB and CMYK) and printer outputs. This is professional software and high range printers are the norm here.
One menu item not available to those of us in Thailand is order prints. This is an online service only available in certain countries, like the service in iPhoto. Most photographers will have print facilities available.

While iPhoto has a web-page creating facility, as one would expect in such an application, Aperture goes one better. With a group of images, selecting Web output brings up an images page where text can be edited. Export quickly creates a series of thumbnails and images in directories and includes a CSS file (not in iPhoto). The thumbnails page has a space for copyright details to be entered while the larger images have metadata included.
The created files can be published either to a .Mac account or exported to the desktop for uploading to a site. I found that image sizes here were more economical than iPhoto exports. I have put up a small selection: the images are cropped but not otherwise edited.

Aperture also has a slideshow feature. Like iPhoto and Lightroom, selecting a group of images gives a full screen presentation. While iPhoto will display one image at a time, Aperture allows a selection of several images in columns and rows that appear in sequence. Adding music from iTunes is possible.
On the screen of the 17" MacBookPro, the sharpness and size of the photographs showed that this was clearly a valuable display method. Unlike iPhoto, however, there is no export feature of this useful and quick way to view the results of a shoot. My beta version of Lightroom will export in PDF only. An opportunity to demonstrate results (e.g. sending a disk to a customer) may be lost and I hope this omission in Aperture will be corrected.

In a recent presentation at Siam Paragon, Jen Siow mentioned export of images in a book: a feature I had long grumbled about as it was unavailable in Thailand. I asked one of Apple's new management team who was present and he gave me details of Hi-Res a printing company in Sukhumvit 24 who would now do this.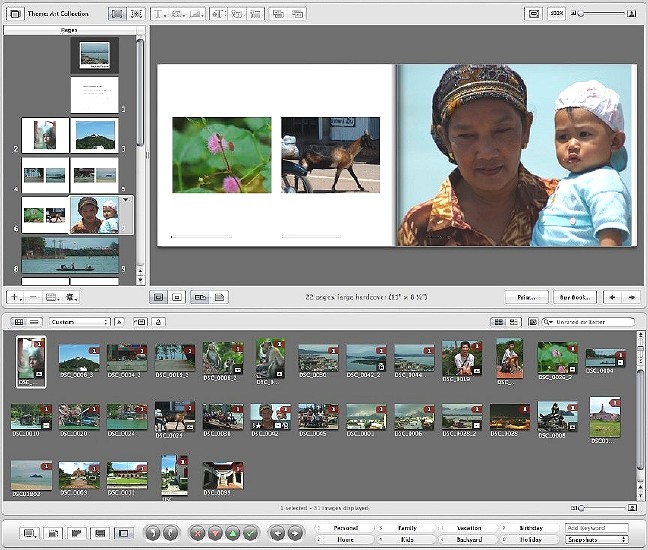 I contacted Mr Pirunphak there who told me to print the book as a PDF. I selected some 30 images and chose a book theme: a style for the book. I used the same images in iPhoto to make a second book. The respective files were 23Mb and 7MB. With the PDF files (and both computers) I went to the offices of Hi-Res on a wet Tuesday morning. The easiest way to go is to walk to the back of the Emporium (keeping the small park to your right).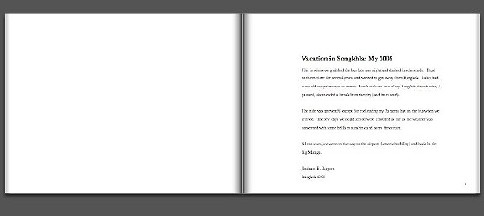 Working with Mr Pirunphak and his staff was easy: they have good English and are Mac users, to boot. I ordered the hard cover book for 1,500 baht and it was delivered to my home on Thursday morning, although I could have collected it on Wednesday. Others have commented that it is excellent for a record of baby's development, or as a tribute to a family member like a grandfather.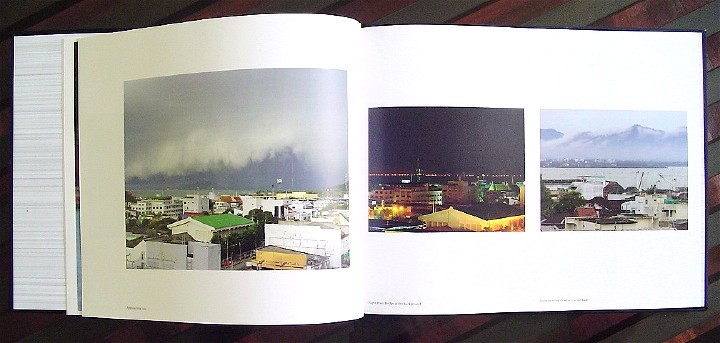 Somehow, seeing one's photographs on high-quality paper makes them feel superior. The matte finish did proper justice to most of my selection although it taught me to take more care when making a selection: some pictures I had thought good enough were out of focus when printed. A detailed check with the enlarged originals revealed several flaws that I had missed in my haste.
Aperture is an application that can save a professional large amounts of time (and money) by the efficient way in which photographic input can be handled. It is not for all users, but it has certainly left me thinking about a hardware upgrade.


Back to the first part of this Aperture examination
Back to Part Two of this Aperture examination
---

For further information, e-mail to
Back to eXtensions
To eXtensions: 2004-05
To eXtensions: Year Two
To eXtensions: Year One
To eXtensions: Book Reviews
Back to homepage