eXtensions - Saturday 13 May 2023
Saturday Diversion: Apple Online in Vietnam; WWDC Potential; Apple Secrecy; Nikon Z8 mirrorless camera
By Graham K. Rogers
---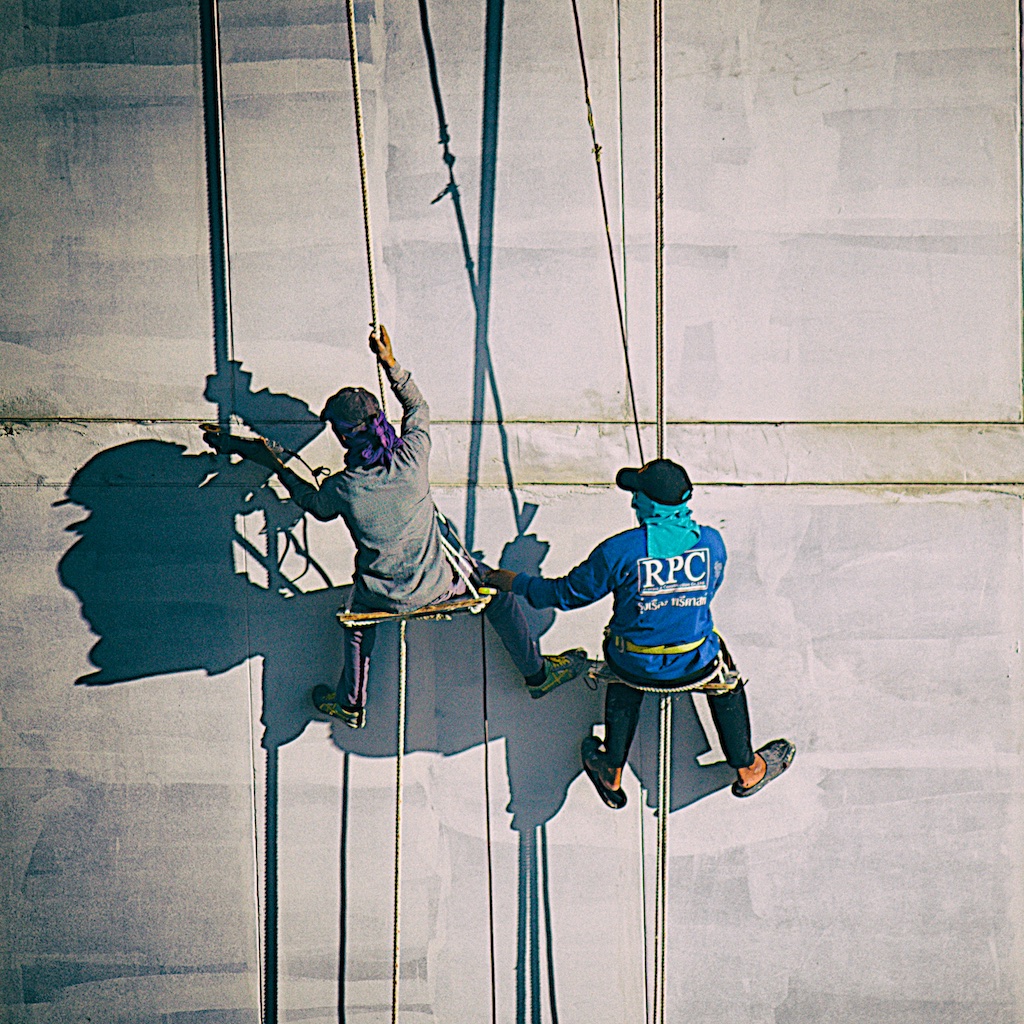 Vietnam will soon have an online Apple Store. Being able to buy Apple products online made a considerable difference for users in Thailand. Things are warming up for WWDC: what will Apple bring to the event? Rumors abound. Some rumors may have sources inside Apple and one was caught this week. There is some good TV available online with more to come. The D850 is still a great camera, but Nikon was a bit slow to wake up to mirrorless. That changed with its Z-series, particularly the Z9 and now the Z8.

Some regional news first as it was announced this week that Apple will have its first official presence in Vietnam next week when it opens an online store there. Those in countries better served by Apple may not understand the major difference that this will make for consumers there. They are currently served by authorized resellers. In Thailand this was a franchise system. When Apple increased its presence here and began to control pricing, things improved considerably over the previous luck of the draw over availability, prices and servicing.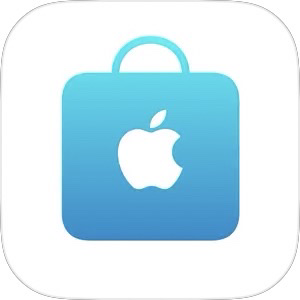 Even with the franchises, it was not all plain sailing. Despite what the article by Rajesh Pandey (Cult of Mac) implies, not all of Apple's products will be available, but some things really improved when the online Apple store arrived here. The franchise stores had good stock usually, but if a customer had wanted to order any options, such as a RAM increase, or a change in storage, that would take perhaps 2 weeks although some things have now improved.
With online ordering, the options were selected during the process and delivery was usually within a few days, depending on the product. That has come down considerably nowadays as, instead of orders being sourced from China, they now come from Singapore, which is just down the road (sort of). Now customers in Vietnam are going to enjoy a different experience. Jonny Evans (Apple Must) also makes the point that this should be seen in the light of the move away from China, with "some Apple manufacturing partners . . . investing in manufacturing facilities" there; but also, Evans notes, "Apple is seeking . . . emerging markets as its traditional ones enter decline."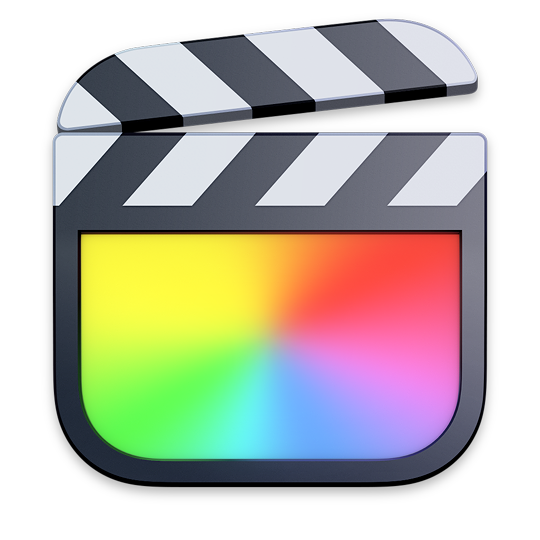 There was some enthusiasm for Apple's announcement that Final Cut Pro (and Logic) would be released for the iPad fairly soon, but this has produced a bit of a backlash from iPhone users. Not that they want Final Cut Pro on the iPhone - perhaps a bit hard to manage - but one of the features is the pro camera mode that comes with the iPad version: "It includes a number of manual settings not included in the standard camera application" (Ed Hardy, Cult of Mac).
I think these settings are for video as there are some third party camera apps that provide extra controls. There are other things hidden on both devices, such as tethering, something I think would be useful for some photographers. I run this on the Mac from time to time using third party applications, but it is only the Hasselblad app (running with Hasselblad digital cameras) that can access this feature so far on the iPad.

With rumors aplenty it is time to start thinking about what we may really see at WWDC in June. For sure there will be iOS and iPadOS 17 (see below) and announcements of the next version of macOS and watchOS, but what comes next? Certainly not the iPhone, although some software features and APIs may provide clues as to features the next ones will have.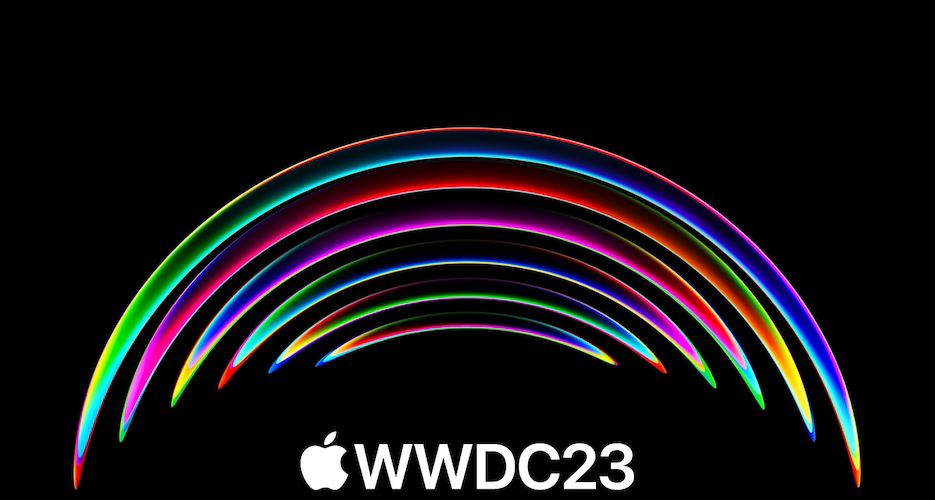 WWDC - Image courtesy of Apple

The two areas of doubt (there may be more) concern new Macs and the long-rumored Apple headset. If this is to be arriving within the next few months, which many are expecting (or at least hoping) it will be important for developers to see the OS and the APIs so that they can get to work. Macs could be released at any time, perhaps within a few days of WWDC, as could new iPads, but these announcements may depend on what is ready and how much time Apple has at the event. With the Final Cut Pro and Logic announcements, one source [I failed to note this when I read it] is suggesting that this indicates time may be tight for Apple, implying a full schedule of announcements.

A couple of days ago I questioned the actions of a user who had put online details of a problem with the macOS 13.4 beta. It caused problems with content filtering apps like Little Snitch, Radio Silence, and others (Juli Clover, MacRumors). It was a beta for heaven's sake. The information about the problems should have been shared with Apple and with other users on the Developer Forums, not on open forums where others could pick up the information.
A couple of days later when Apple put out the release candidate, the problem was gone, according to Christian Zibreg (iDownloadBlog). What a surprise. The purpose of a beta program is to discover problems before the public release and have them fixed, not to spread the news widely on the internet and give a false impression.

Apple has a reputation for secrecy. I signed several non-disclosure agreements (NDA) while I was reporting on Apple events. I kept to those agreements and also several embargoes: for example when I was supplied test versions of iPhones to use and report on. I usually had 4 or 5 days to put something together, but this would obviously involve using the device (sometimes I had 2 or even 3 to try) in public. That was not a problem, and nor was the possibility of my eagle-eyed students seeing a test device. Apple was pragmatic on this: just don't put anything online.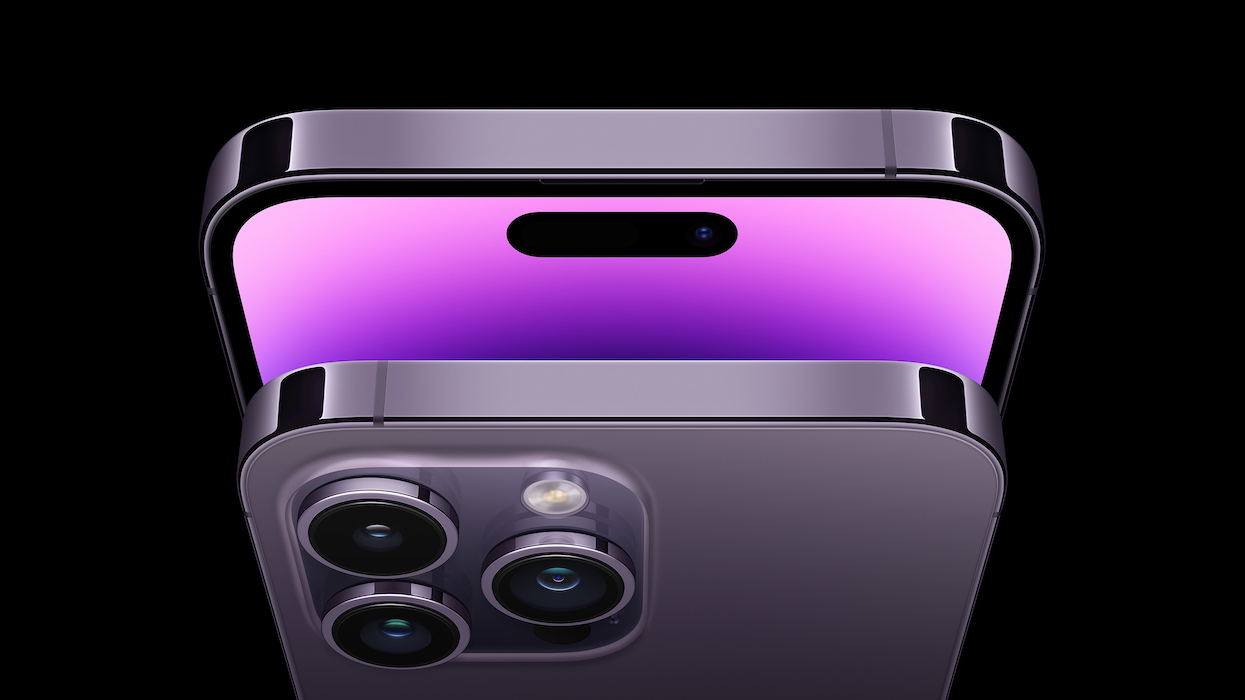 iPhone 14 - Image courtesy of Apple

Some have not played by the rules. These include Jason Chen, formerly of Gizmodo who was involved when a prototype iPhone 4 was left in a bar accidentally. It could have been done quietly, but Gizmodo (Chen) did not comply with Apple's requests for its return (Luke Dormehl, Cult of Mac). In the article, Dormehl also mentions the fate of Think Secret that had put out much information about Apple.
I am not a lover of the use of rumors as it spoils all the fun. In recent years the constant dissemination of sometimes contradictory rumors, many of which are later proved to be wrong, or are weaponized perhaps to bring down the share price, has spoiled the way Apple is covered. It is clear that in some cases, there is inside help, although Apple is rumored to have let a couple of ideas slip deliberately. This week, several sources are reporting that one rumor source has been caught by Apple and this might well end up in the courts.
I first saw the story in Cult of Mac. Ed Hardy reports that the source inside Apple for analyst941 - who had leaked several details about iOS 17 - has been caught and dismissed from her position. Apple had used a classical trick by giving people with access to information different content; and it was identifying the detail in the rumors that pinpointed the source.
We know the source was female as Hardy includes a screenshot of letter (since taken down) from analyst941 in which some of the details are given. With the possibility of litigation or a criminal investigation, some people need to learn when to shut up. MacWorld (Jason Cross) also carries the letter and a comment: "It is best to assume [nothing] is actually true (sic) until Apple officially announces it. We've seen too many seemingly reliable rumors turn out wrong or simply never materialize." Other sources were also carrying this information about the now stopped leaker. There will be others.
A useful analysis of the leak, the leaking and the leaker was done by Chance Miller, 9to5Mac. I spotted this in a tweet from the journal, but this was followed by a tweet from arch rumor-monger Mark Gurman who wrote, "Mind boggling that anyone would believe this".

A few years ago, following a motorcycle accident, I had an infection in my leg that caused a pulmonary embolism: blood to the lungs was being stopped. Fortunately I was already in a hospital when this happened, but even then. . . . I would not want to experience this again.
A report on Cult of Mac by David Snow outlines the problems a man in Ohio faced. On a regular walk he felt odd and fell down. The Apple Watch did its trick of phoning for help as it has in many other reported cases and he was taken to hospital. An X-Ray showed a blood clot, although none of the normal symptoms were there: "chest pain, shortness of breath or exercise intolerance". However William Fryer showed the doctor data from the Health app on his iPhone. Surgery was called for and the clot that was removed was . . . Large.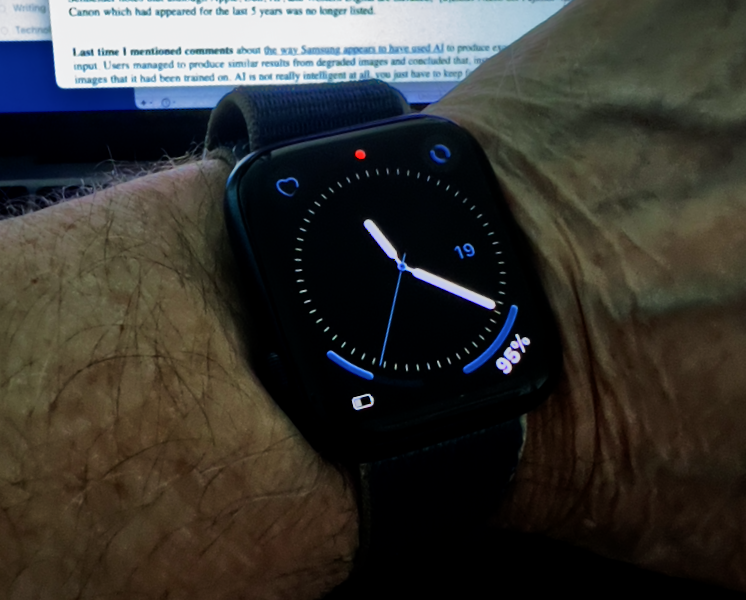 And there is more. Juli Clover on MacRumors reports on two examples this month in Minnesota and Ohio. The first involved being hit with a vehicle, and the other William Fryer (see above), whose "legs gave out". In both cases, Fall Detection on the Apple Watch activated, calling the police and relatives. These fall detection stories are quite common and seem hardly worth reporting, but in almost every case, a small wearable device has automatically summoned assistance. In some cases a life has been saved.

During the week I stumbled on a Netflix series, The Diplomat. I had seen something in the news about its popularity among viewers, so had a look. It did not take more than a few minutes to discover this was a winner and over the next few days watched the whole of series one. The final episode left several dangling threads, and after the explosive ending there were several questions that needed to be answered. A quick search of online sources revealed that this has already been renewed for season 2 and I breathed again.
I also see that Silo, has gone to the top of the charts (Oliver Haslam, iMore). I watched the first two episodes last week and was hooked. I am clearly not alone. Episode 3 appeared this Friday along with episode 5 of Tears of God. I do not like all that Apple has produced, but that is natural. If we liked everything we would not be very critical. One series that I particularly enjoyed was Foundation. This week Oliver Haslam (iMore) writes that Apple has released a trailer for the second series and has all the appeal of series 1. Series 2 will be available on 14 July which is Bastille Day. With the themes of revolution in series 2, I wonder if the date is significant. I am tempted to read the Asimov book again.
It is also reported that the original cast from The Full Monty a movie from 25 years ago, is about to appear in a version 2 (Ben Travis, Empire Online). However, this is not a movie, but an 8-part series destined for Disney+. As one would expect, the actors and the characters are much older. With the original, although the final scene was the aim, getting there made the movie such a delight to watch. I would strongly recommend finding the original first to see how it all played out. That also worked with Trainspotting and Trainspotting 2.

This week Nikon has released information about its new Z8 camera which seems to be a slightly reduced Z9 with almost all of the features including the 45.7 MP sensor. The price is $4000 (130,000 baht) for the body only, which is close to what I paid for the D850 when it first arrived here. Jaron Schneider (PetaPixel) wrote an overview of the new camera and was quite positive about it. There are some fairly impressive specifications.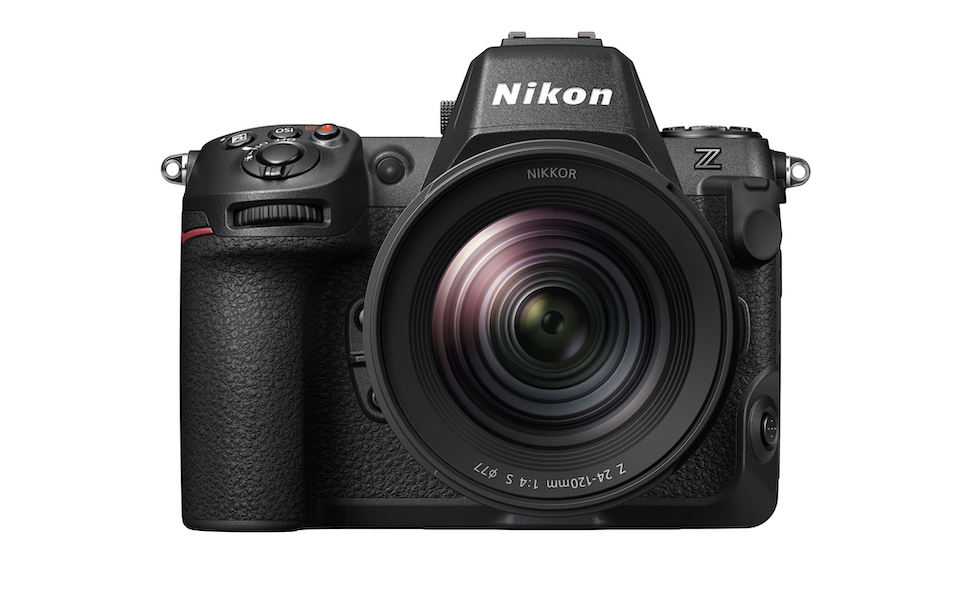 Nikon Z8 mirrorless camera - Image courtesy of Nikon

Also on PetaPixel, Chris Niccolls has a video that runs through his use of the camera. As well as the video, he has a good selection of words that heap some praise on this camera, along with a good selection of images that provide some idea of the camera's potential. Niccolls is sure that Nikon has a camera here that will win back many consumers. A link to an Adorama pre-order page shows that the camera will start shipping on 25 May. B&H are also offering pre-orders.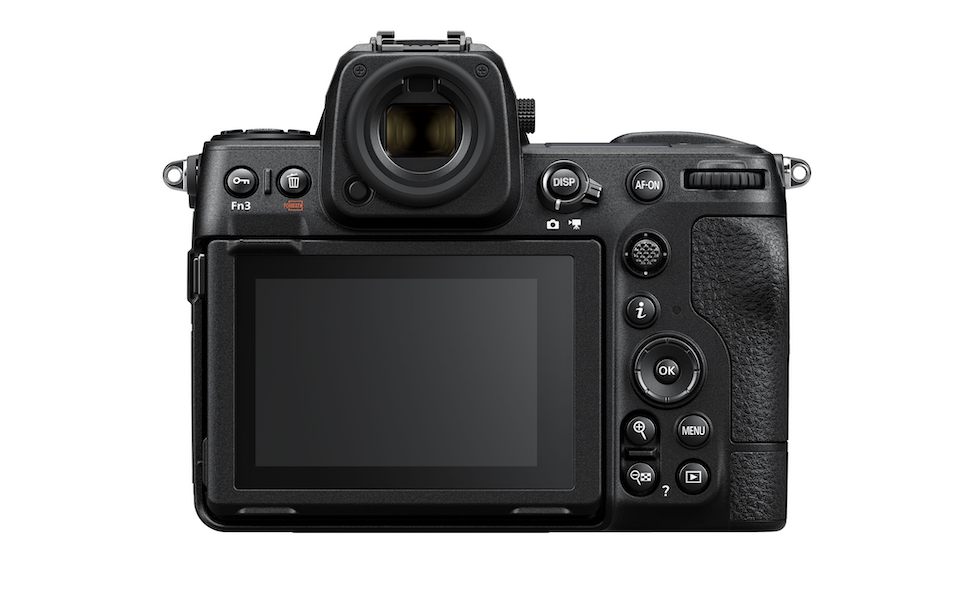 Nikon Z8 mirrorless camera - Image courtesy of Nikon

The Nikon Z8 goes to the top of my list, but there is one feature I do not want in a camera: video. Both Pentax and Leica have released digital cameras that only produce B&W images. I am all for that as I take a lot of monochrome photographs, both digital and film. With my earlier Nikon DSLR cameras and the current D850, I have taken many photographs, but I never take video clips. That feature is totally wasted on me. If I do need a clip, I invariably use the iPhone. A DSLR or Mirrorless camera without the ability to take videos would suit me perfectly. It is wasted tech for me.
Graham K. Rogers teaches at the Faculty of Engineering, Mahidol University in Thailand. He wrote in the Bangkok Post, Database supplement on IT subjects. For the last seven years of Database he wrote a column on Apple and Macs. After 3 years writing a column in the Life supplement, he is now no longer associated with the Bangkok Post. He can be followed on Twitter (@extensions_th)
---

For further information, e-mail to
Back to eXtensions
Back to Home Page

All content copyright © G. K. Rogers 2023