eXtensions - Monday 8 May 2023
Monday Comment: Apple Finances; EU and Apple Cables; Early Macs and Games; Crime-fighting with AirTags
By Graham K. Rogers
---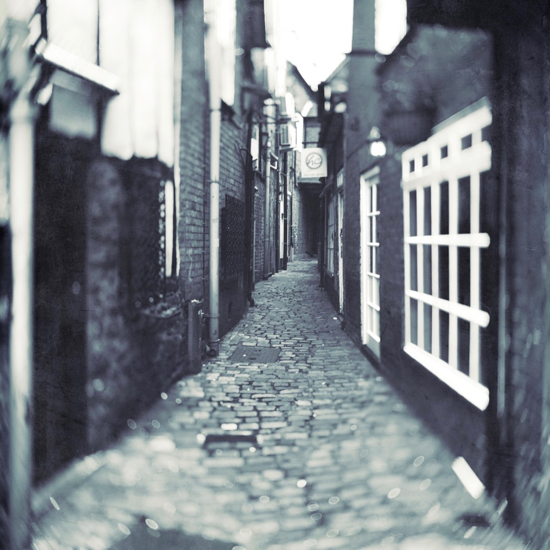 Despite dire warnings from Wall Street, Apple's Q2 2023 figures were not too shabby. With pressure before the announcement the share price dropped, then rose significantly making some people lotsa money. Services saw growth despite negative gravity from some pundits. Unconfirmed rumors that Apple would use its MFi program to throttle USB-C speeds on new iPhones, brought a warning from the EU: Don't; not that Apple ever said it would. This week is the 25th anniversary of the iMac: that blue, plastic, Jetsons-like shape that changed computing.

As expected Apple released its figures for Q2 2023 this week and they were not as bad as some hand-wringing analysts had warned us to expect: a mood that had drawn Apple shares down around $5 in the run up to the event. Some fine profits will be gleaned on the rise which was only a few hours in the making, taking the share price up to a level almost as high as in August 2022. The long term views are even better, but a 4% dip followed by a $10 rise must have made a lot of money for some investors.

This is what Apple reported:
Apple announced financial results for its fiscal 2023 second quarter ended April 1, 2023. The Company posted quarterly revenue of $94.8 billion, down 3 percent year over year, and quarterly earnings per diluted share of $1.52, unchanged year over year.

"We are pleased to report an all-time record in Services and a March quarter record for iPhone despite the challenging macroeconomic environment, and to have our installed base of active devices reach an all-time high," said Tim Cook, Apple's CEO. "We continue to invest for the long term and lead with our values, including making major progress toward building carbon neutral products and supply chains by 2030." "Our year-over-year business performance improved compared to the December quarter, and we generated strong operating cash flow of $28.6 billion while returning over $23 billion to shareholders during the quarter," said Luca Maestri, Apple's CFO.

"Given our confidence in Apple's future and the value we see in our stock, our Board has authorized an additional $90 billion for share repurchases. We are also raising our quarterly dividend for the eleventh year in a row."

Apple's board of directors has declared a cash dividend of $0.24 per share of the Company's common stock, an increase of 4 percent. The dividend is payable on May 18, 2023 to shareholders of record as of the close of business on May 15, 2023. The board of directors has also authorized an additional program to repurchase up to $90 billion of the Company's common stock.

Services and iPhones good, with reduced sales of Macs - when all PC sales are suffering worldwide - and a rise in the dividend to $0.24 a share.
Of note is that rise in services. As Apple increases its user base, particularly of late in India while increasing sales of iPhones in China, when other handset makers all saw drops in sales. More users will lead to an increase in the use of services (some small of course, others will use these more), so trying to suggest, like Bluesea Research on Seeking Alpha that this is a problem, does not show a clear understanding of how Apple works. I mentioned this analyst particularly last week (Monday Notes).
There was confirmation of my speculation on services this week when Christian Zibreg (iDownloadBlog), reported that services subscriptions have now reached almost 1 billion, double what it had 3 years ago. When Apple switched to Mobile Me, then iCloud, it was clear that this was a guarantee of income (relatively small then) that would only grow. Since then, services have added the App Store (and the Apple Store) as well as movies, AppleTV and the other services that have followed, it was clear that even if the user base stayed relatively stable, the increased services that were included would add to income
Several sources reported on the event and made comments. I have selected some of the early sources: I looked at
Jason Snell, "Six Colors - Apple Q2 2023 results: $94.8B revenue, better than expected (with charts!) - Yes, plenty of useful charts.
Brian Heater, Tech Crunch - "iPhone sales help Apple beat revenue forecasts for Q2"
Jordan Golson, MacRumors - "Apple Reports 2Q 2023 Results: $24.1B Profit on $94.8B Revenue, New March Quarter Record for iPhone Revenue". Includes conference call transcript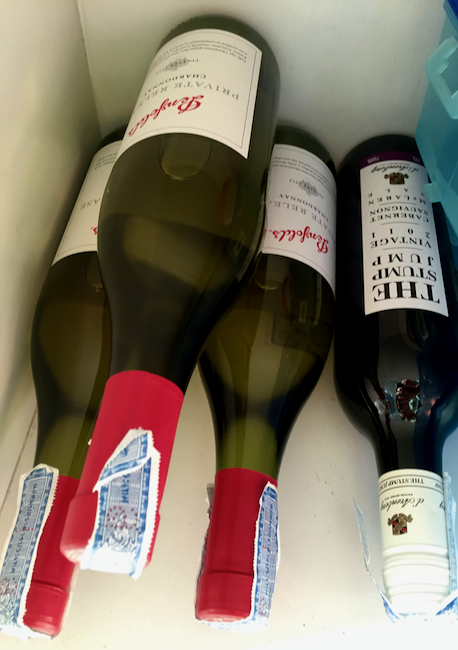 This week, the 4th episode of Drops of God, about an inheritance contest between the estranged daughter of a wine expert and his star pupil appeared. This looked at some of the past history of the late expert and included a visit to Bangkok. In the historical discovery, however, there was a disturbing twist which may explain - at several levels - why Issei was chosen as potential heir by Alexandre Léger.
As a further twist, the original story was a Japanese Manga comic, about wine discoveries. The Apple TV series keeps the name of the main rival, Issei Tomine. This Wikipedia entry does mention the multi-national TV production that Apple picked up.
While waiting for Friday to come around, I watched the second series of Sweet Tooth on Netflix and began watching, The Diplomat: well-written with some humorous lines in this serious series. It was a pity that the President's Marine One had a British aircraft registration. Sweet Tooth seems to be a children's program, but there are some serious themes in there, spoiled by some 2-dimensional characters.
A main character is played by Nonso Anozie, who last week appeared in Ted Lasso also playing a lovable character: the uncle of Ola. This week, Ted was beset by family worries, but the team is playing well, using the strategies he came up with recently.
Also dropping on Friday were the first two episodes of Silo. It has a similar theme to other societies locked inside a structure with doom allegedly outside the front door, creating the obvious tensions and problems inside. There is a twist, however, in the irrevocable decision to opt for leaving the Silo. This reminded me of Ascension, an interplanetary vessel that had never actually left earth, and the book, Cloud Cuckoo Land by Anthony Doerr which includes a similar situation in its final section.

A couple of months ago there was a rumor that Apple, perhaps not happy at being pushed into a corner by the EU over the use of USB-C cables, was to produce its own MFi-authorized cables. The MFi program provides developers with a number of tools and other benefits to produce accessories that work with Apple devices. With no evidence, it was suggested that Apple would throttle cables that were not stamped with the MFi mark of approval.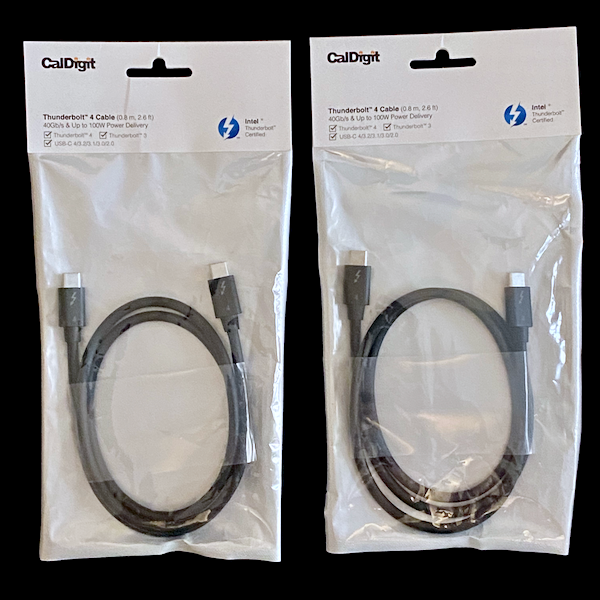 As a result, the EU sent a stern warning (we are told) threatening that devices not meeting the "requirements for the common charger will not be allowed on the EU market" (Patently Apple, even though it may be poorly manufactured cables that provide the throttling. I have a range of USB-C cables, some of which are Thunderbolt 4-capable and with the changes in USB-C standards, not all cables with USB-C connectors are equal.

Before I had Macs, I did have a couple of PCs running MS-DOS. After a Microsoft meeting at the Hilton Hotel in 1991, I was one of many who bought a legal copy of DOS 5.0 on 5.25 disks that included a printed manual. I later bought MSDOS 6.2 when it was released here in 1993 on 3.25 floppy disks (manual on the disks). It should be remembered that, with Thailand's reputation on piracy in the 1990s, it was not possible to buy legal software here. Once, I tried to buy several PCs for the office I worked in, but one vendor wanted to charge an extra 3,000 baht for Windows which had just arrived here. Vendor disks of the Windows OS cost then around 800 baht and could be found sometimes at Phantip Plaza.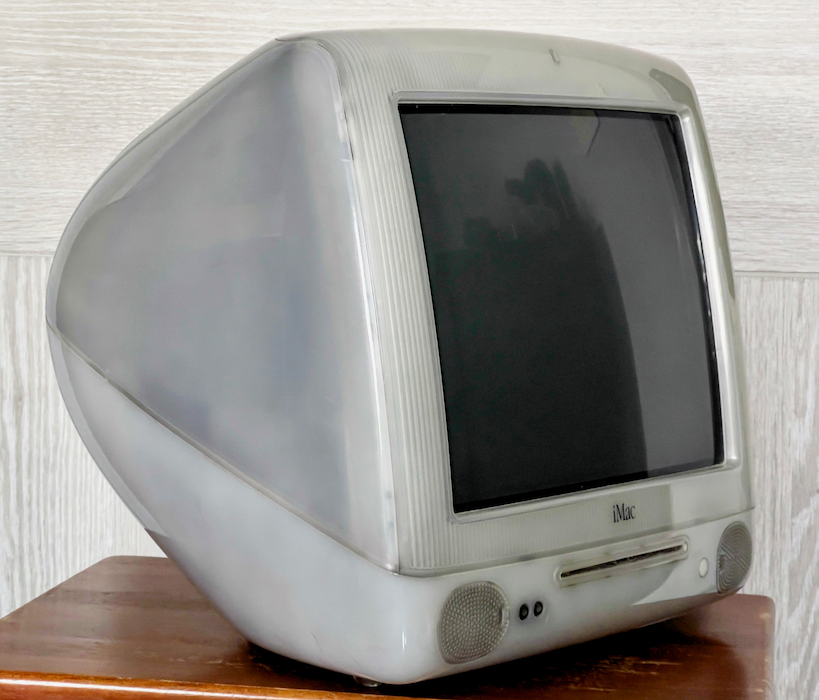 When Windows appeared I switched to Macs. My 386 PC had died and someone at the office who was returning to the USA, offered his Quadra for a reasonable price. I had a series of eBay Macs - desktop and portable - before buying my first iMac for 30,000 baht. I still have that: I had forgotten just how heavy these are with the CRT (40lbs according to Apple - 18.144 KGs). My MacBook Pro is 1.4Kg.
On that last PC were a couple of games I loved and which I had bought legally: the original SimCity; Sid Meier's Civilization; and Transport Tycoon, which I regard as once of the best games ever. I have tried to recreate the experience: with an open source installation of Transport Tycoon on the Mac; and the 2013 release for the iPad (which I still have). Neither had the same magic. The original SimCity (withdrawn after the 2013 release) was also better than later updated versions.
This week, Andrew Orr (AppleInsider) outlined a new version of Sid Meier's Railroads which has some of the same types of features of Transport Tycoon. There are similarities of course, although Transport Tycoon includes several types of transport including rail, road (goods, buses, trams), air. I will not be downloading the Sid Meier game as I rarely have time for any game play these days, but it is worth having a look.
That first Mac I bought (later followed by the reliable eMac) was mentioned this week in relation to the 25th anniversary of the arrival of the first blue plastic version (mine was white - that was all there was here) that Dan Moren (MacWorld) claims, reinvented Apple. He is right. No one could compete with the visual experience with their beige boxes. Also at MacWorld, Benj Edwards has a look at the iMac arrival in "8 Ways the iMac changed Computing".
There was an early Apple show here in the grounds of the Siam Intercontinental Hotel, a delightful structure that stood where Siam Paragon now is. The range of colorful clamshell PowerBooks, and iMacs was stunning. It was only a short while later that Apple released the adapted NeXT OS: OS X. That was why Gil Amelio bought the company as the other attempts (like Copland) were not likely to work as replacements for the original System. With NeXT, Amelio also had Steve Jobs as part of the deal.
When I bought my first iMac (see above), a couple of G4 PowerMacs also arrived in my office. All of these had System 9 and OS X installed. It was possible to switch between the two (Startup Disk preferences). The first time I tried this and started OS X I was frightened by what I saw and quickly went back to System 9. A couple of days later I plucked up courage to try again and never went back.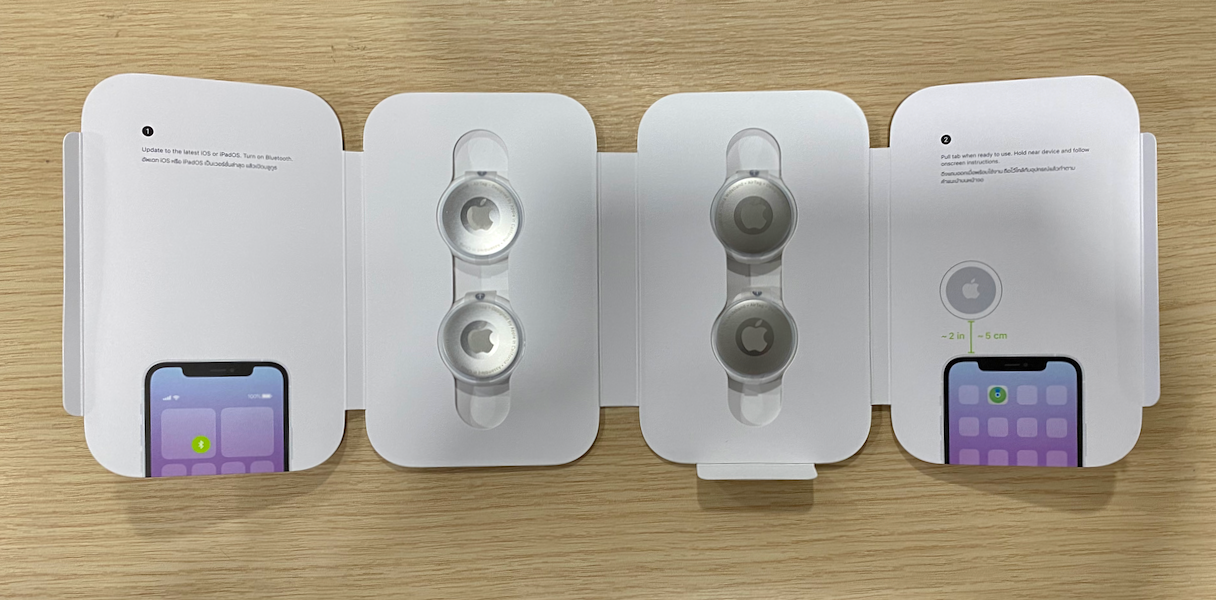 I have three AirTags: two with sets of keys and one hidden in a bag (plus a spare), although I wish I could add one secretly to camera gear. There have been several good stories about people retrieving stolen property, but the stories that make headlines are usually about harassment and secret tracking with hidden AirTags. Apple has made some changes, and now Google has joined Apple in an alliance - others are expected to join - that should make AirTag use safer: much better than if legislators try to include themselves in technology they do not understand.
The FBI had some success recently tracking down a drug gang by secreting an AirTag in a hardware delivery (they had a warrant). There must be something to all this if the FBI recognizes that the AirTags are better than their official hardware and now the NYPD also appear to have got the idea. They are reported (David Price, MacWorld) to be "encouraging car owners to use AirTags to protect their vehicles" To support this initiative, they are giving away 500 AirTags in areas that have been particularly affected by car thefts.
On Saturday morning, reading the news over breakfast, I had a chuckle when I read that this week a gang of armed robbers were arrested after a money heist. At least one of the cash bags was also carrying an AirTag and the police were given the information to track the criminals down. MacDaily News reported on a story from WGN-TV about this. There is a link to the original source and a YouTube video in the MDN article.
Graham K. Rogers teaches at the Faculty of Engineering, Mahidol University in Thailand. He wrote in the Bangkok Post, Database supplement on IT subjects. For the last seven years of Database he wrote a column on Apple and Macs. After 3 years writing a column in the Life supplement, he is now no longer associated with the Bangkok Post. He can be followed on Twitter (@extensions_th)
---

For further information, e-mail to
Back to eXtensions
Back to Home Page

All content copyright © G. K. Rogers 2023