eXtensions - Sunday 26 March 2023
Sunday Comment: Gordon Moore; Exploding Flash Drives; New Pentax Film Camera
By Graham K. Rogers
---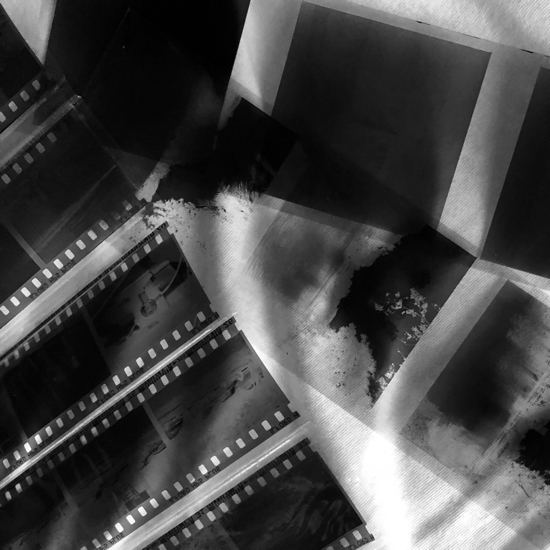 Gordon Moore, an important figure in the development of modern computers, passed away at the age of 94. Expect updates to Apple's operating systems early next week. The DEA used AirTags to track a delivery to suspected drug dealers. Exploding flash drives sent to journalists in Ecuador. With the increased interest in film cameras, there is news about a rumored new 35mm camera from Pentax; and a digital TLR (DTLR) which may be a hoax. NASA was not interested in photography for its space program until John Glenn picked up a $40 Minolta.

One of the most significant persons in the computer world in the last 40 or 50 years with his influence in the semiconductor industry was Gordon Moore who died on Friday this week at the age of 94. We still refer to Moore's Law: "the number of transistors on an integrated circuit would double every year". Moore was one of the founders of Intel. He became chairman of the board, a position he held until 1997. Since retirement he was dedicated to charitable pursuits and with his wife he established "the Gordon and Betty Moore Foundation, which has donated more than $5.1 billion to charitable causes since its founding" (Intel).
Gordon Moore - Images courtesy of Intel

As well as an obituary from Intel, there is also an extended comment from Ryan Smith (AnandTech) and The Guardian (Reuters). Several other articles praising Moore are also now online.

On Wednesday morning (here) several sites reported that Apple was sending out release candidates of their different operating systems to developers for final testing . This usually happens near the end of the developers' cycle of a version of the OS and indicates that these are almost ready for distribution to the wider user base. That usually happens within a few days, unless any further problems are found, so I would expect these releases to be available by Tuesday or at least the end of the week.

Apple has been in trouble lots of times in the last few months over the ways people have used the AirTags to track partners when the relationships go sour. I saw one of these stalkers in the 1970s. There was serious concern that the former partner could be assaulted or even killed so the house was wired and she carried a device that would summon police urgently. This stuff is real. It is said that "Hell hath no fury like a woman scorned" (Congreve), but men are every bit as bad.
Apart from arrests when the evidence was given to the police, there were responses to this AirTag stalking that included updates to warnings for those who had the iPhone. Apple also rolled out an app (apparently less easy to use) for those with Android things in case they were tracked too. Note, however, that most other companies who sell similar tracking devices, did nothing. Bad Apple, of course.
Now we are told that the AirTags have been used by the DEA in tracking a delivery to drug dealers who were sent a drug press from Shanghai (Stephen Warwick, iMore). They put an AirTag inside the package and tracked it, presumably using Find My, which is apparently more accurate than standard tracking tools. Warwick discusses how long the DEA were allowed to use the device, and his source, Thomas Brewster (Forbes) confirms that this was a warrant. He also adds more information about the comparative effectiveness of what law enforcement currently have to work with: AirTag much better.
Apple AirTags - easily bought online

I am sure someone will find a reason to grouse about this, probably because Apple is involved, but they were not. The DEA probably acquired the AirTags over the counter, just like I did; and they provided evidence to a judge to support a warrant, so they had legal authority to conduct the surveillance. When Apple is asked to provide information on a user, if there is a legal warrant, they will comply as do other device makers. Read the Terms & Conditions to see what you agree to. I doubt, however, if Apple had any knowledge about this until the Forbes article appeared. I am also all for anything legal to prevent distribution of such illegal substances.

This week there was a report in The Guardian about a new terrorism method, probably designed to intimidate journalists that was recently discovered in Quito, Ecuador. An Ecuavisa TV presenter, Lenin Artieda, was sent a flash drive that exploded when he inserted it into a computer. He was slightly hurt. Several other journalists were sent similar devices in the same types of envelopes although these did not explode.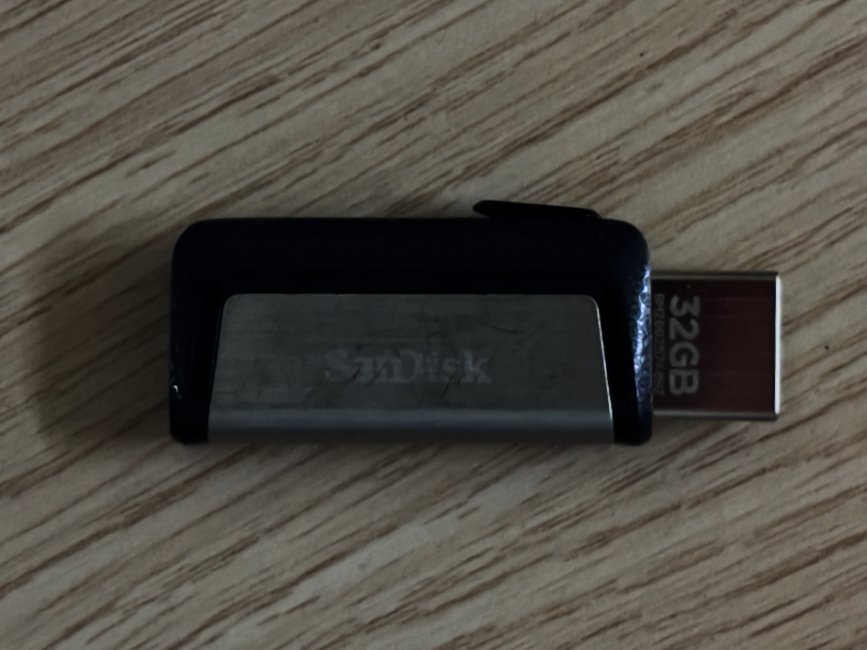 Locally bought drive - non-exploding

The report explains that a small amount of a military grade explosive was used, but the national head of forensic science, Xavier Chango, said these were "very small capsules". This implies they were designed to frighten, not injure or kill. The article suggests these attempts were connected to drug gangs.

In a discussion on Samsung smartphone images of the moon, last time, I mentioned Helicon Focus and image stacking. I saw another mention of this on Sunday morning in an article on macro photography on smartphones using the Apexel 100mm Macro Lens Kit (A. Cemal Ekin, PetaPixel): a fairly lengthy article, but with good information, backed up with some excellent example images.
New Camera News - 35mm and Digital Twin Lens Reflex
This week there was some more news about a rumored new film camera from Pentax. This allegedly is to have a manual winder. Not so long ago Leica re-released its M6 recognizing the new and growing interest in film. As I have noted before, there are several more new film types, with more being released each year, but the number of new cameras can be counted on one hand. Most, also are on the expensive side, apart from the plastic cameras from Lomo and Fujifilm aimed at teenagers. The medium and 135 format Chroma cameras are not too expensive in comparative terms but you have to provide your own lens (or use pinhole). That leaves the used market and it has been noticeable how prices there have increased in the last couple of years.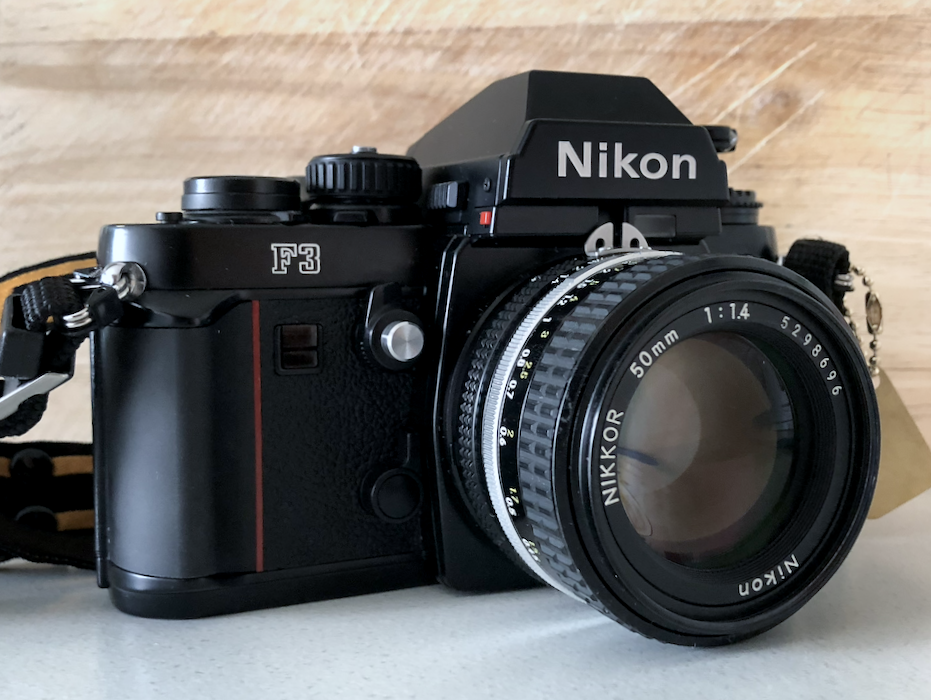 Nikon F3 35mm film camera

The news about the Pentax camera (Jaron Schneider, PetaPixel) is most welcome. The article claims that "Most photographers who shoot film likely use cameras that feature battery-powered electric auto film rewind systems. . ." But I am not sure about that at all. All of my film cameras are manual, and only a couple, such as the Nikon F3 have batteries: for metering. The Hasselblad and Rolleiflex are fully manual and I like it that way. Apart from the rumored 35mm specifications, I would certainly like a look at this Pentax - any new film camera - although I prefer working with medium format film (120).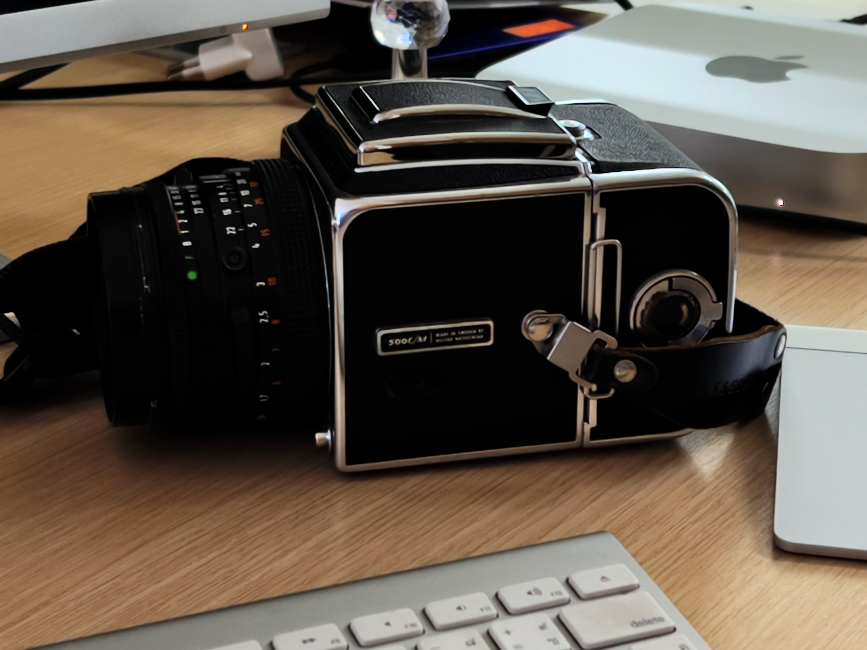 Hasselblad 500c/m camera

There are a couple of reasons for this: I like to be able to switch films more quickly; and scanning 135 film is not so easy as 120. With 35mm there are 36 frames on a roll (I have not seen rolls with 24 exposures for ages here) so the user has to take almost 40 photos before the film ends. With most of my medium format cameras a roll has 12 shots, although a 6x9 camera I have only gives me 8 (beautiful, wide) shots. 645 (which I don't really like) will give 15 shots. But the idea of a new 35mm film camera is really appealing for the interest a sensibly priced new device could generate.
So the idea of a new twin reflex camera is rather appealing, although comment about it being digital is a little confusing. In another article, that appeared the day after the one on the potential Pentax release, Jaron Schneider writes about a rumored new digital TLR (DTLR?) Rolleiflex camera that may be released next month. The original company went bust and the name was bought, although there is some confusion about whether the new release is connected to the company that owns the Rolleiflex name or whether this is all some elaborate hoax.
Rolleiflex Twin Lens Reflex camera

The camera is said to have a "built-in 70mm f/2.8 lens attached to a magnesium alloy body that is fully weather-sealed" and will have a "waist-level optical digital viewfinder with a 3 million dot, 3.2-inch LCD". The device will use SDXC cards. Schneider mentions that the date 20 April (4/20) is a memed date, so I looked it up. It is related to cannabis consumption and on the date stores in some states in the USA will offer discounts. Curiouser and curiouser.

While we are looking at older camera types, space photography might never have happened if John Glenn had not picked up a $40 Minolta from a drugstore when he was out shopping and had engineers adapt it for his flight (Ross Harried, PetaPixel). The engineering story itself is interesting, but the results - the first images taken in space - so captivated the public that NASA had to have a rethink and Hasselblad then helped develop some of the cameras that produced iconic photographs, including the Blue Marble image from Apollo 17.
Graham K. Rogers teaches at the Faculty of Engineering, Mahidol University in Thailand. He wrote in the Bangkok Post, Database supplement on IT subjects. For the last seven years of Database he wrote a column on Apple and Macs. After 3 years writing a column in the Life supplement, he is now no longer associated with the Bangkok Post. He can be followed on Twitter (@extensions_th)
---

For further information, e-mail to
Back to eXtensions
Back to Home Page

All content copyright © G. K. Rogers 2023