eXtensions - Sunday 8 January 2023
Sunday Comment: Apple Q1 & Doom; New Chips from Intel & AMD Faster than Apple Silicon - for now
By Graham K. Rogers
---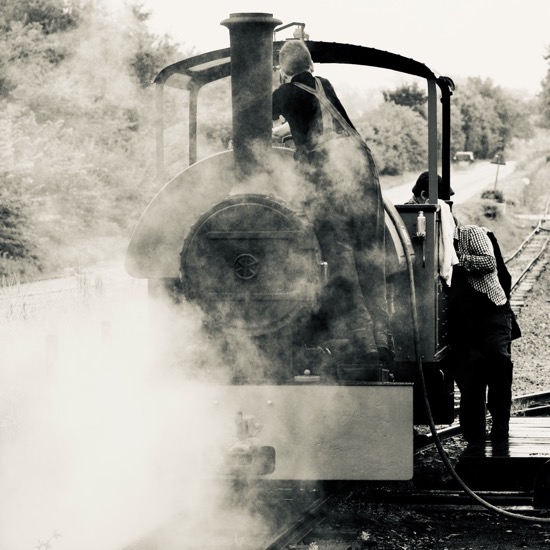 Apple Q1 2023 financial results coming early February: reports of doom are slightly premature. Potential for new Apple Pencil features. Recent shifting about of images motivated me to acquire a new hard disk and consider how best to use this. New CineStill 400 Dynamic films arrived this week, with Kentmere PAN 100 and Kentmere PAN 400 on the way. At CES Intel and AMD announced new chips.

Even before Apple announced that its Q1 2023 financial results would be out on 2 February, there had been a couple of reports coming from the direction of Asia that told us orders for several products from its suppliers had been reduced. The obvious implication was that sales were not going so well, even though Apple does make seasonal adjustments from time to time. It seems to have been another example of crying wolf.
In two reports MacDaily News refutes these tall tales. In the first, based on a Reuters report, Apple supplier Luxshare in response to a media report that Apple had asked suppliers to cut production of AirPods, Apple Watches, and MacBooks, said that "Its cooperation with current clients was normal". MacDaily News commented, "Don't fall for normal operations twisted into "fake news" FUD planted ahead of earnings by fomenting shorts into complicit and/or gullible media outlets." I have written similar before: you can almost set your watch by these negative reports.
A second item looked at similar reports regarding Apple's main supplier, Foxconn. This was more direct. After recent problems at plants in China when production fell because of workforce problems, the company did admit that revenue was lower compared with the previous year, but added "the growth in December compared to the month prior for its consumer electronics business, including smartphones, showed major client Apple did not cut orders" (MacDaily News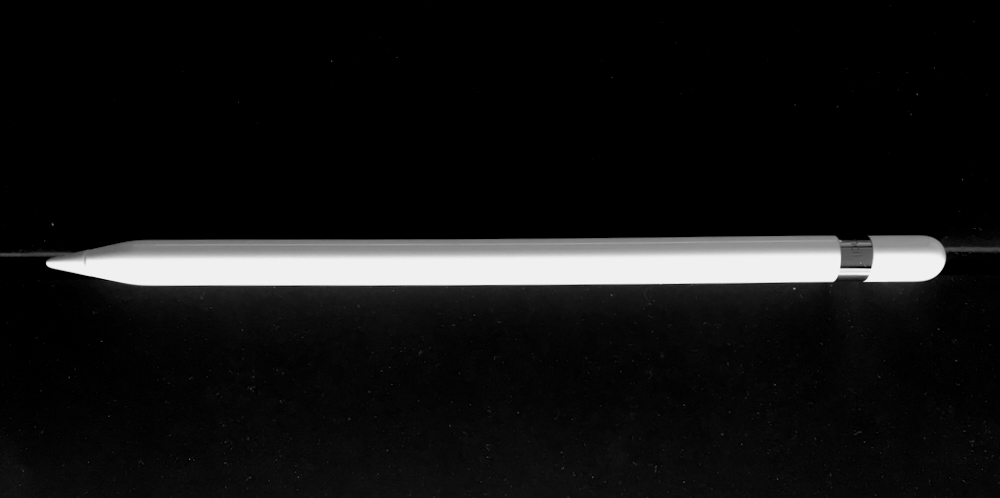 Apple Pencil (top) and Apple Pencil 2

I have been using the Apple Pencil for a while with iPads. I did have the first version, but when I bought the iPad Pro I knew that the Apple Pencil 2 was a necessary accessory. It works with the iPad mini I picked up last year as well. While the site is at pains to point out that the granting of a patent is no guarantee of an imminent product, Patently Apple reported recently on features of a potential Apple Pencil of the future. One highlighted part of the description includes: "The color sensor may be used to sample the color of the surface of an external object. Texture measurements and/or other measurements on the appearance of the object may also be made."
My reading is that there are two separate functions there: color sampling, and object measurements (texture and/or appearance). The photo sensors that detect the color would send signals back to the software. This would be immensely useful for someone trying to create an accurate rendition of some object. Likewise, for even more accuracy, being able to record (and copy) the texture using light that strikes the object at different angles, has significant value in design and other uses of imaging technology, perhaps even forensic science.
In Utilities on the Mac I still have the Digital Color Meter which displays pixel color values in several formats (Native, P3, sRGB et al). There are also a number of apps for the iPad/iPhone: run a search for "color values" in the App Store. These all require the use of a 3rd party interaction, while the Apple Pencil patent would allow such data to be captured without the need for this.

I keep my recent, original images on an external 500GB SSD (511.73GB actually), but obviously with RAW images and scanned TIFFs this fills up over time and I move the images to other disks with more capacity. Over the new year period after shunting around some photo files, I took time to organize my old Aperture libraries by importing them (all 8) into Photos. Rather than use the 512GB hard disk of the MacBook Pro which is already a little tight on space, I put this second Photos Library on an external disk. When I started the process I had 6 external disks, ranging from 500GB to 2TB with different connectors.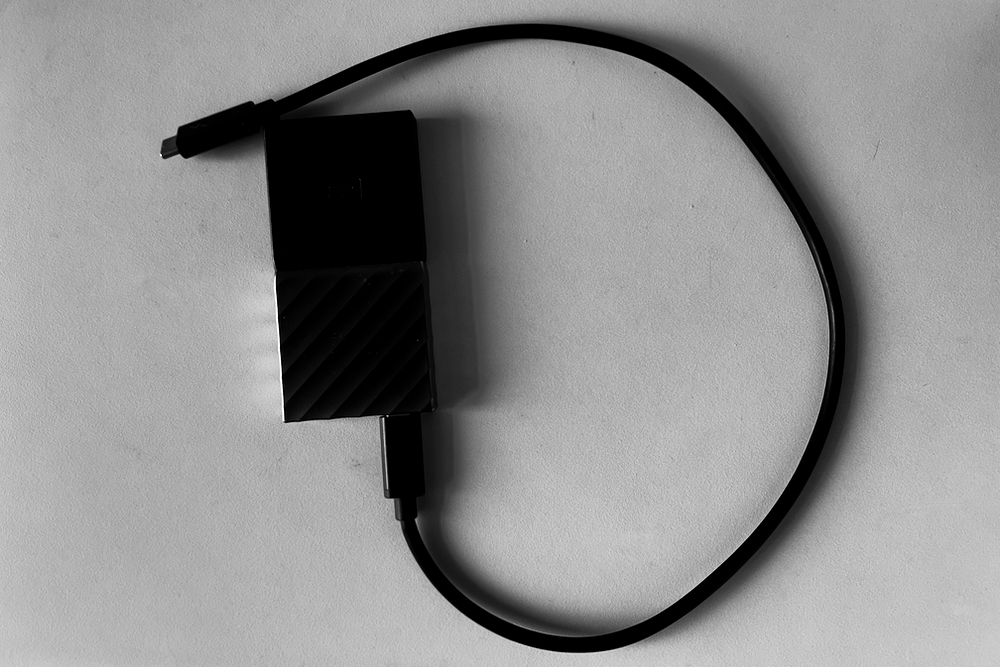 The most recently bought disks use USB-C. A couple have the ugly USB micro B port and one has the mini-USB connector. I have all the other cables (and converters) except for the last. I did find one in a drawer but it would not work. It powered the disk, but there was no data connection. At work after the new year I asked a technician who found one that did work and I was able to check the contents. I took a couple of files off, but most were duplicates and it can stay as an archive.

I started to think about a new disk as the piecemeal collection I have may not be the most efficient, although it scores highly for redundancy. A search on the internet proved that SSD are still expensive here and, logically the price of disk technology increases with the capacity, but not directly: a 4TB disk is not double the price of 2TB with the same model. I have used LaCie disks successfully in the past and saw that Apple has a 5TB LaCie on its online store here for 6790 baht. The price is $164.99 (5550 baht) at B&H but this does not ship to Thailand. There are also 2TB and 4TB versions. Amazon only shows earlier versions of this disk.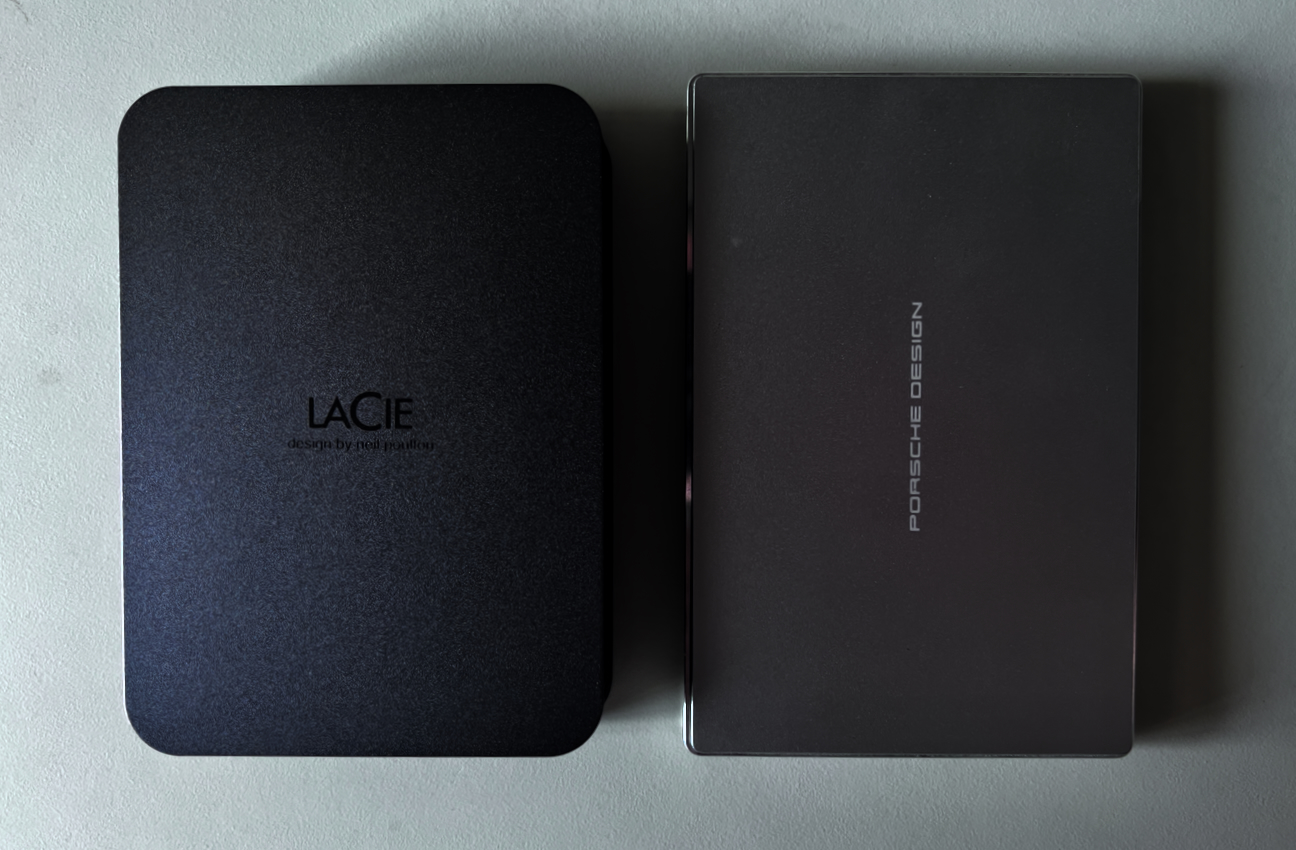 La Cie disks - 5TB Neil Poulton Design (left) and 2TB Porsche Design

After looking round for other potential disks in Bangkok, I went into one of the iStudio stores (they are Apple resellers) and the same disk was in there, but for 7200 baht. At home I ordered the 5TB disk from the Apple Store and that was scheduled to arrive on Tuesday. A Friday evening email told me it was on its way. To my surprise this arrived Saturday morning, but I noticed it had been sent from a local address, so some Apple Store accessories may now be kept in Thailand so they do not have to be shipped from Singapore or elsewhere. The disk is slightly smaller than my two earlier 2TB LaCie (Porsche Design) disks, but noticeably taller.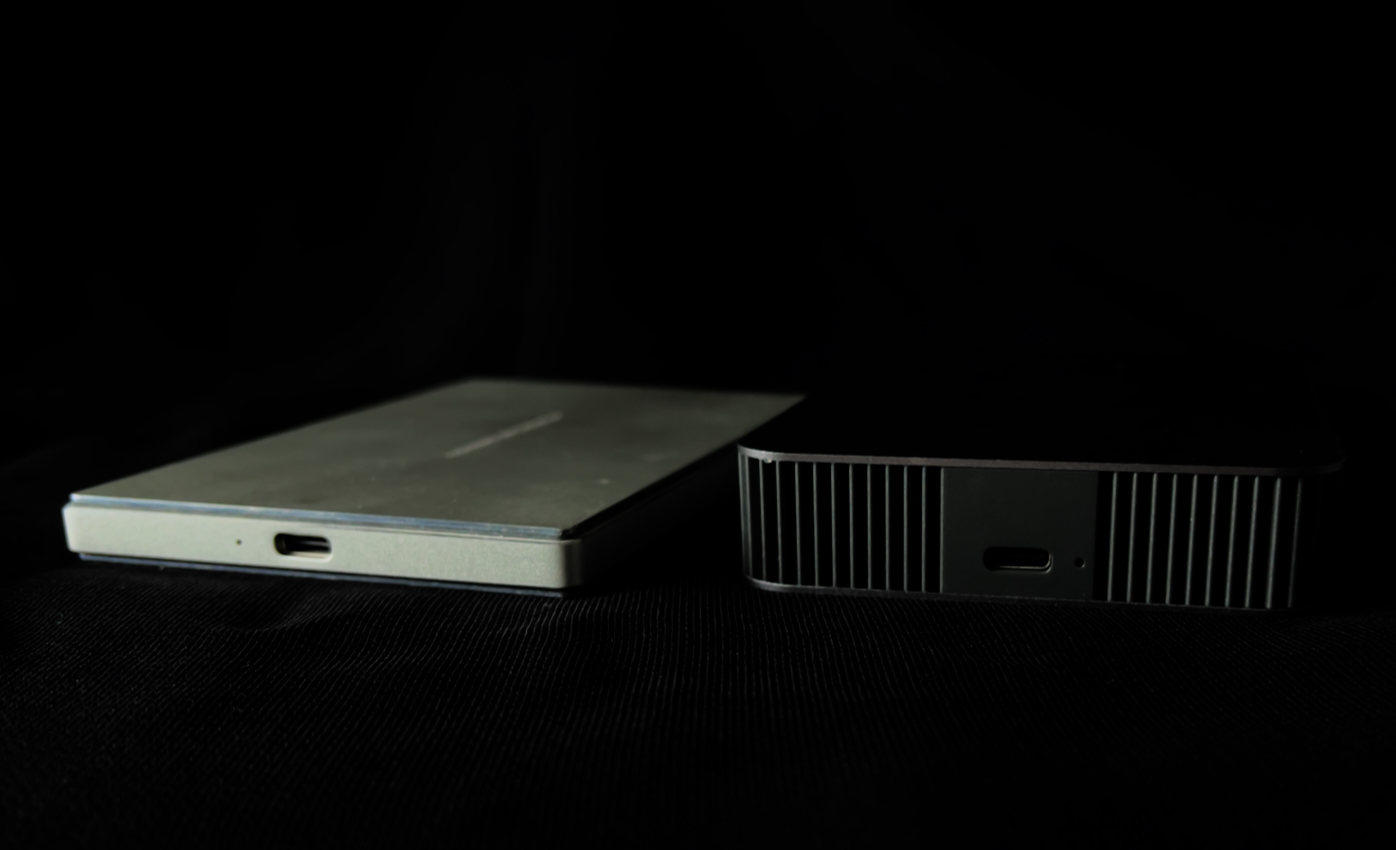 La Cie disks - 2TB Porsche Design (left) and 5TB Neil Poulton Design

Now I have to think up a strategy to use the disk, which in part depended on the setups available. I anticipate copying the Aperture/Photos library across and also creating a new library with images from iPhotos that I still have. I initially expected that the rest would probably include a backup, but not using Time Machine, although that depended on the software that came with the disk. LaCie used to provide Silver Keeper which I see is available for download online. I was hoping that they still supplied that with the disk (negative).
A first look at that disk and the brief printed introduction suggests I can either set it up for Time Machine after formatting it for the Mac, or leave it as exFAT and run the installation setup (nope). I note that exFAT is more usable on Macs than the earlier FAT. I tried the installer and it created a mirror folder, but as all my documents are already in iCloud this does not seem to suit my needs (I hate not to have control). I am unhappy with this. I will format it with 2 partitions: one for Time Machine and one for data. Plan B.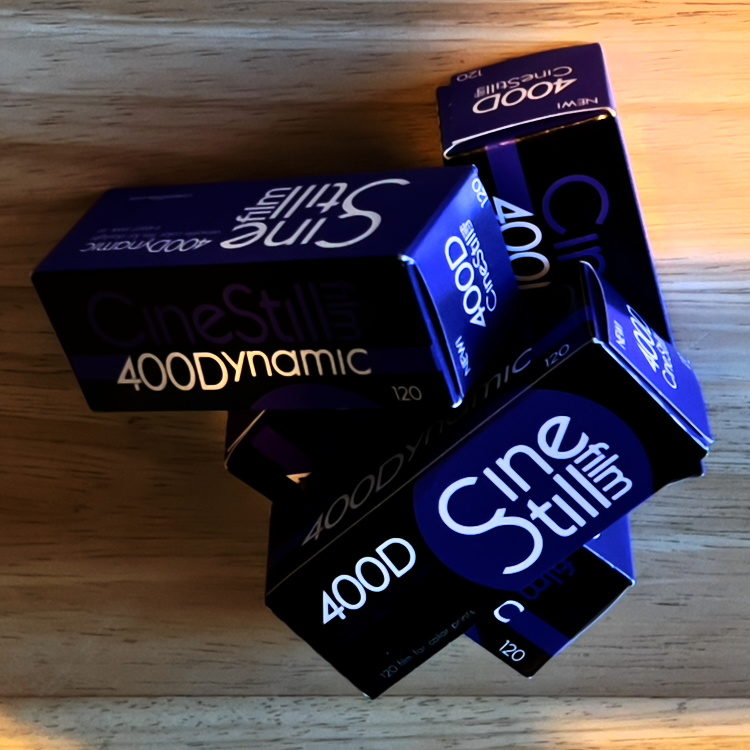 I also ordered some of the new Kentmere films that Ilford released last month. The two (Kentmere PAN 100 and Kentmere PAN 400) have been around for a while but only for 35mm cameras (135). After a recent survey Ilford also made these two films available for users of medium format cameras (120). Initially, these were not available anywhere near here and the Ilford site redirected me to a list of dealers, but my usual source (Camera Film Photo in HongKong) showed these in its listings this week so I ordered 5 of each.
A message from CineStill this week told me that their 400 Dynamic film that had been on order for months as they began manufacturing it again, was now being shipped. I had originally backed the 220 film but it is not economically viable at the moment. With normal 120 film I expect 12 photos to a roll if all goes well. The 220 allows 24 images, although the backing paper does not extend for the whole roll.
I have a 220 magazine for one camera, but have only tried it with 120 which takes a bit of guesswork when it comes to the end (it feels different when rolled on). As this film is not viable right now, the company decided to send those of us who had ordered, twice the number of 120 rolls (same number of pictures of course). These arrived Friday, just as I was told the Kentmere was on the way.

With CES running in Las Vegas this week, there was expected to be much focus on healthcare. There has been considerable convergence between consumer needs and health technology. My heart rate is checked throughout the day by my Apple Watch, and I am also able to run an ECG and monitor a number of input factors (automatically and manually) that affect my health. I picked up early on continuous patient temperature monitoring using Bluetooth patch from Blue Spark Technologies. This is particularly valuable for cancer patients. It can link to hospital central monitoring or be accessed using apps via Apple or Android mobile devices (Business Wire). There are expected to be several other healthcare related announcements as well as domestic products and more in the coming days.
It used to be that many technology reporters would attend McWorld in San Francisco then rush down to Las Vegas for the events at CES. Apple did not attend CES - not directly - but its presence was often felt. Sometimes an Apple announcement, such as the iPhone or other technology, was described as making it seem like the air had been sucked out of the room. The move to 64-bit computing with the A7 chip in the iPhone 5s in 2013 had several phone makers rushing to develop equivalent systems which began to appear in 2014.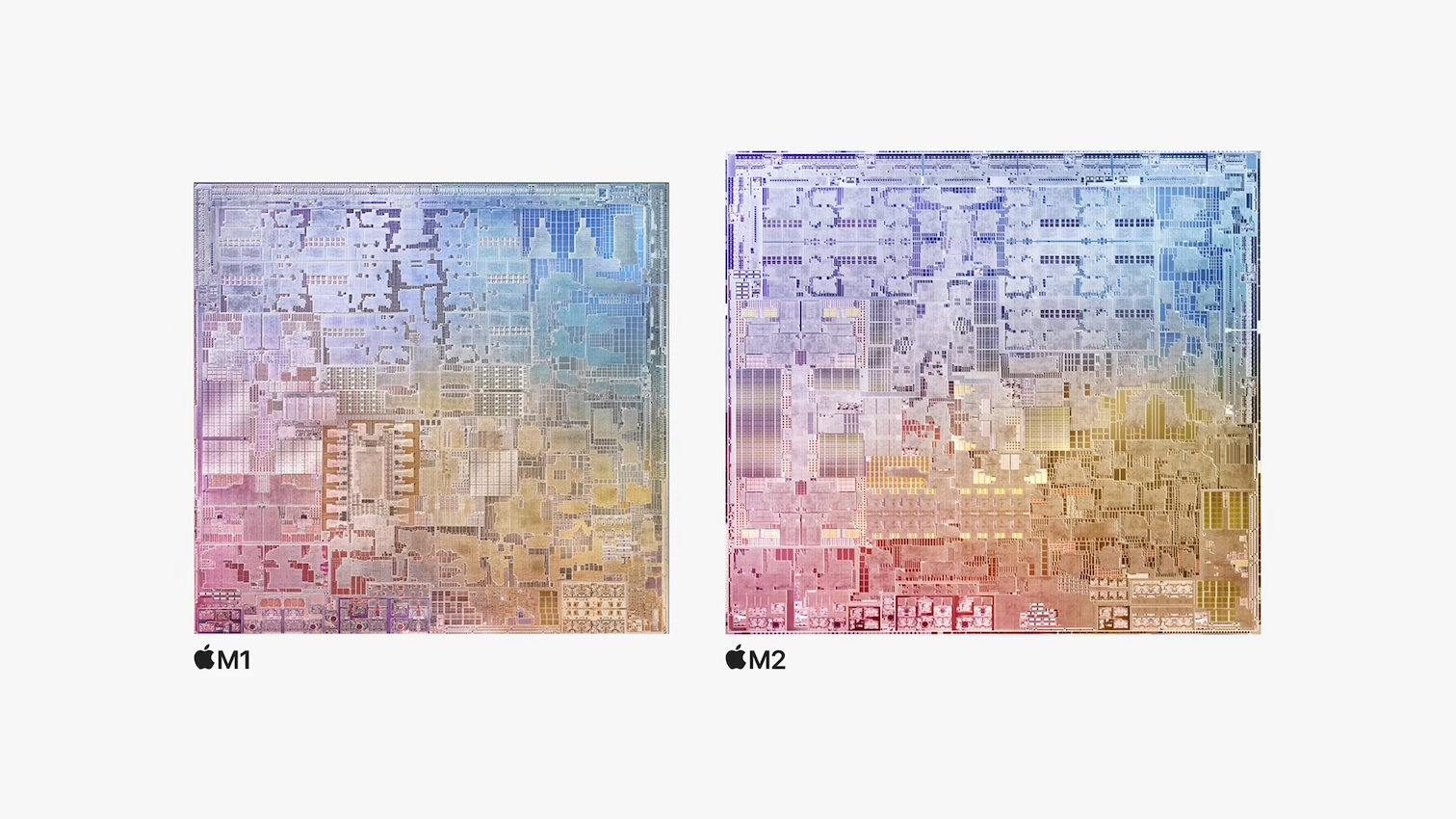 Apple Silicon: M1 and M2 - Image courtesy of Apple

The move to Apple Silicon and away from Intel was just as significant as the move to Intel from the PowerPC (and earlier RISC chips). It caught the industry by surprise, although since the A7 it had been hoped by many that Apple would make its own chips. The power and heat differences of the M1 were significant and Intel seemed to be stunned into ridicule as its only reaction. A new CEO turned the screws a little. It appeared that Intel recognized the game had changed. This week there are some significant new releases from Intel and from AMD.
The release of the world's fastest mobile processor is bound to be a selling point of the 5.6GHz i9-13980HX which is claimed to be the first 24-core (8 performance, 16-efficiency) laptop processor (Jaron Schneider, PetaPixel). Juli Clover (MacRumors) also outlined these new chips and mentioned that although Apple silicon have produced better benchmark figures recently, this new chip is expected to surpass the current M2 chips. She adds, however, that these are "designed for performance-focused power-hungry laptops that do not directly compete with Apple's Mac lineup." That did not satisfy the partisan reader comments which focused on battery life and heat which gave me an early morning smile.
AnandTech are also reporting on these and some other chips Intel has released: "four new SKUs from its N-series of processors. Representing the entry-level, Intel's latest N-series processor for mobile and desktop (codenamed Alder Lake-N), replacing Intel's Tremont architecture-based Jasper Lake platform." Gavin Bonsher (AnandTech) has an extensive outline of these new chips as well as a couple of reports on new AMD chips that were also announced.
Also on AnandTech, Gavin Bonshor notes that with companies offering replacement chips, "the silicon that goes into them not only needs to deliver similar levels of performance but it's got to be efficient too." AMD has released "the Zen 4-based Ryzen 7045HX-series" adding that "Leading the charge is the AMD Ryzen 9 7945HX with 16-cores and 32-threads and an incredible boost frequency of 5.7 GHz, all under a configurable TDP of 55-75 W+." The report on AnandTech has several more useful technical details.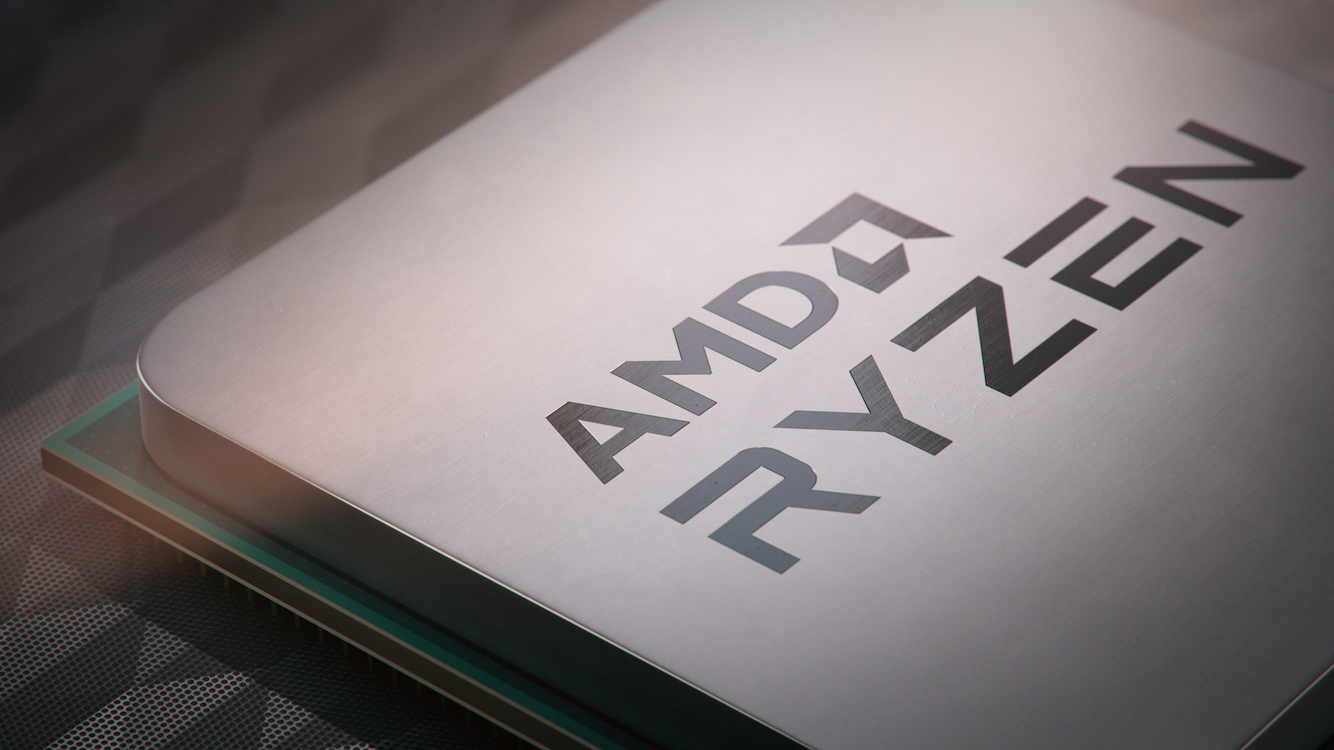 AMD Ryzen - Image courtesy of Advanced Micro Devices (AMD)

Another AnandTech article, Gavin Bonshor also outlines the AMD "Ryzen 7000 series, the Ryzen 9 7950X3D, the Ryzen 9 7900X3D, and the Ryzen 7 7800X3D. Aside from 64 MB of additional L3 cache through AMD's 3D V-Cache stacking technology, which is a 3D chiplet stacking technology in conjunction with TSMC, all three Zen 4 X3D SKUs feature a 120 W TDP." This article also has a lot more technical information. There is more from the AMD presentation at CES with information on "the Ryzen 9 7900, Ryzen 7 7700, and Ryzen 5 7600" (Gavin Bonshor, AnandTech), a more affordable desktop option.
As a a sour note: at least something that may not have been necessary, Roman Loyola and Michael Simon (MacWorld) reporting on the AMD presentation, note that AMD poked fun at Apple because AMD's chips were faster. So the new AMD is faster than my 2020 MacBook Pro with the M1 chip. It is a bit of a weak claim to fame. It is neither a surprise nor a stunning step forward as it leaves out the Ultra and the M2 series; but it also ignores the coming M3. As with the Intel announcement, chip technology leapfrogs: what is fastest this week, may not hold the crown next week.
Graham K. Rogers teaches at the Faculty of Engineering, Mahidol University in Thailand. He wrote in the Bangkok Post, Database supplement on IT subjects. For the last seven years of Database he wrote a column on Apple and Macs. After 3 years writing a column in the Life supplement, he is now no longer associated with the Bangkok Post. He can be followed on Twitter (@extensions_th)
---

For further information, e-mail to
Back to eXtensions
Back to Home Page

All content copyright © G. K. Rogers 2023