Thursday Comment: Scrutinizing the new iPhones; iOS Oddities; AI and Honest Photography
By Graham K. Rogers
---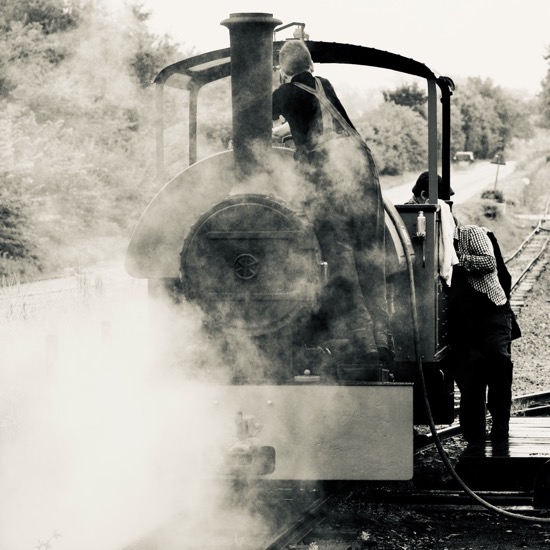 Now that the new iPhone 14 models are arriving, they are being examined in minute detail. Unfortunately, there are some hardware problems, particularly with the camera, that may be down to apps not updated. iOS 16 also has some minor behavior problems. All will be fixed soon we are told. How good are your rumors if you keep changing the story? Getty Images and Shutterstock question the ethics of using AI to change or create a photograph.

Although there is always plenty of comment when a new iPhone arrives, some is rather flimsy. Whether it be criticism of the colors or repeating the memory specifications, few commentators have a real technical approach to the device, although I do also wonder if potential customers are interested. Of practical value are details like transfer speeds, storage capabilities, and how it will work in the hand. Two of my must-reads are the comments from iFixit when they tear down a new device (now more a video process) and from AnandTech.
The former are able to generate the video output within a few days of the product release. They did a memorable tear down with the release of the iPhone 5s when they sent a team to Australia to collect a new phone and do the tear down right away, 17 hours ahead of the time in the USA (EETimes). AnandTech however, will take longer as their methods of analysis and comparison require much technical examination, including mapping and x-rays of the integrated circuits (chips).
Early this week, iFixit released its iPhone 14 tear down video when it looked at the standard iPhone 14. The written comments were positive, with comparisons made to the iPhone X. It is noted that the outside looks just the same and that some pundits think that it should have been the 13s, with iFixit adding "It's an upgrade so seamless that the best tech reviewers in the world didn't notice." That confirms my point above about having a proper look before commenting. iFixit were particularly pleased with the ability to disassemble the phone and replace parts, with the back requiring only 2 screws to be undone. They give it a Repairability Score of 7/10.
A day or so later there was also a tear down and video of the iPhone Pro Max. Despite the new A16 Bionic chip, iFixit are less enthusiastic: this is "as much about what Apple left out as the new stuff it put in". The comments throughout are less warm than those for the vanilla iPhone 14 and it seems that, despite some of the technological changes, there is still a long way to go. They give it a Repairability Score of 6/10. I am even more interested in what AnandTech will have to say about this.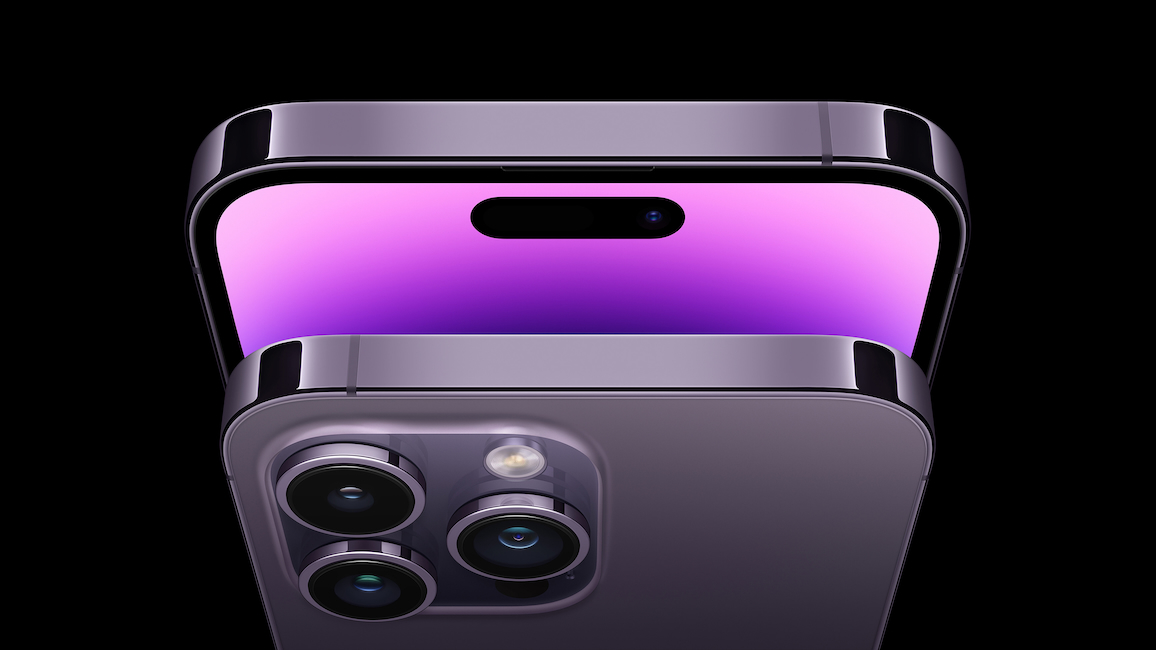 iPhone 14 Pro and iPhone 14 Pro Max - Image courtesy of Apple

When the iPhone 14 models appeared, I noted that there were likely to be some apparent price increases that were due to currency fluctuations worldwide: the dollar remaining strong. I examined the iPhone 14 Pro and saw that there was a difference of $60 between the US price and what was charged in the Thai Online Store even when taxes were taken into account. This was not really a surprise, nor was it major. Amber Neely on AppleInsider reports that in October there are to be widespread increases in the prices at the App Stores in several countries in Europe (all countries that use the Euro) and Asia and elsewhere. This "will include the prices of apps and in-app purchases but exclude auto-renewable subscriptions." She notes that there are specific changes for Vietnam where a new taxation system comes into play and Apple is responsible for collecting the fees. The Note from Apple that she links to lists the countries, but I note that Thailand is not included.
I mentioned last week that I looked at the Haptic keyboard and decided that I would not keep this feature turned on permanently. While many people will find this useful, it did not suit me. Apple has warned that the Haptic keyboard might affect battery life (Joe Rossignol, MacRumors), which should be fairly obvious, so I expect this is covering any future comments or criticism. After all, the vibration is not magic. It uses a small amount of electrical power to vibrate the engine: more typing equals more power.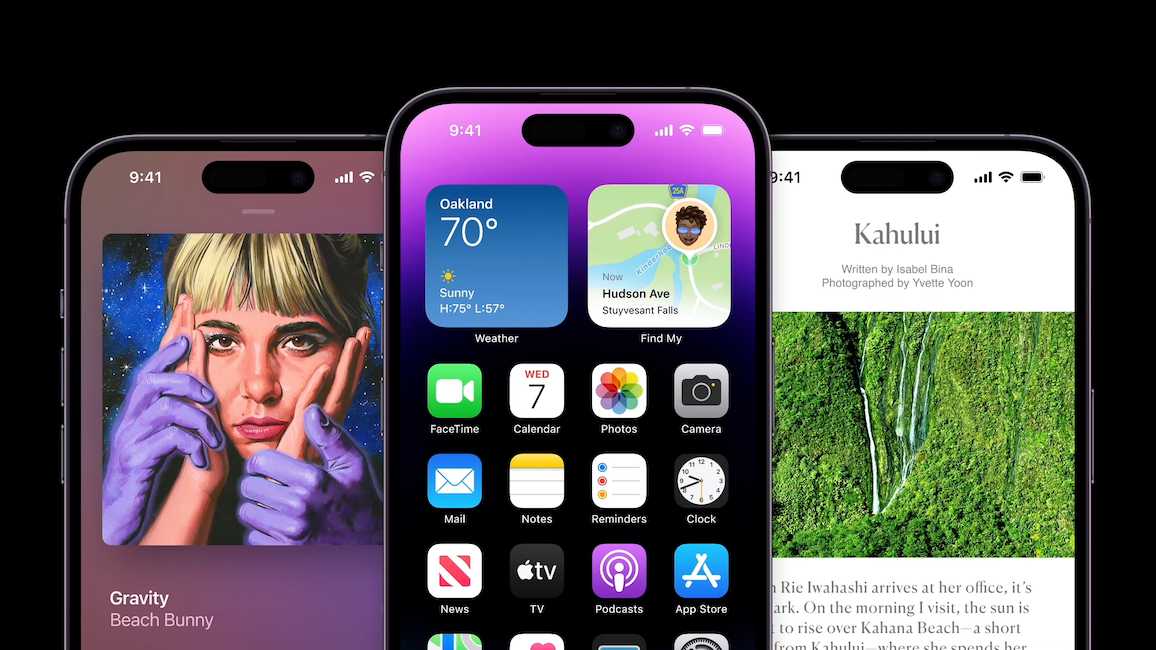 iPhone 14 Pro and iPhone 14 Pro Max Dynamic Island - Image courtesy of Apple

I enjoy criticizing Wall Street pundits and the rumor mongers, partly because I think they have mixed motives, one of which may be to manipulate the share price. A week or so ago, I commented on claims from analyst Ming-Chi Kuo that "The iPhone 14 and iPhone 14 Plus have seen "bad" pre-order results , indicating that Apple's positioning of the two new standard models may have failed" (Hartley Charlton, MacRumors). He also suggested that Apple may cut pre-orders if the doom scenario continues. That was in my comments on 14 September. This week, Joe Rossignol reports that Ming-Chi Kuo now writes, "Due to strong demand for the iPhone 14 Pro models, my latest survey indicates that Apple has asked Hon Hai to switch the production lines of the iPhone 14 to the iPhone 14 Pro models. . . ."
Ming-Chi Kuo was once with Digitimes. He has recently moved on from KGI Securities (some sources say, "abruptly"), perhaps because his supply chain sources have also changed Jeff Benjamin (9to5 Mac) tells us, adding that he plans to report less on Apple. That did not last long. Adjectives in various reports describing him include revered, best, famed, reliable. I have a hard time believing anything from this analyst who seems to contradict himself here and while he is sometimes accurate his rumors are also frequently not correct.

When I edit photographs I use RAW output from the DSLR or iPhone, or negatives from my film cameras. Types of original output. My editing is somewhat limited: exposure, brightness, contrast, sharpen and other related controls like saturation. Occasionally I will crop an image as well. I stopped using some software when the developers improved it with the use of AI. Initially, the effects were interesting and welcome, but when the tricks would allow me to create an artificial sky or add in sunbeams where none had been in the original scene, I wondered about the ethics. How true or real were these images?
There is a famous photograph of Grand Central Station, New York taken in the 1930s. Indeed, there are several, but such images are no longer possible with the high rise buildings now around the site. It took me 5 more years to repeat one image of light streaming into generating station of the Bhumibol Dam in Tak. The image taken with film was not as good as the earlier DSLR version partly because of the conditions at the time. The visit was at a different time of the year. But it was not enhanced with AI.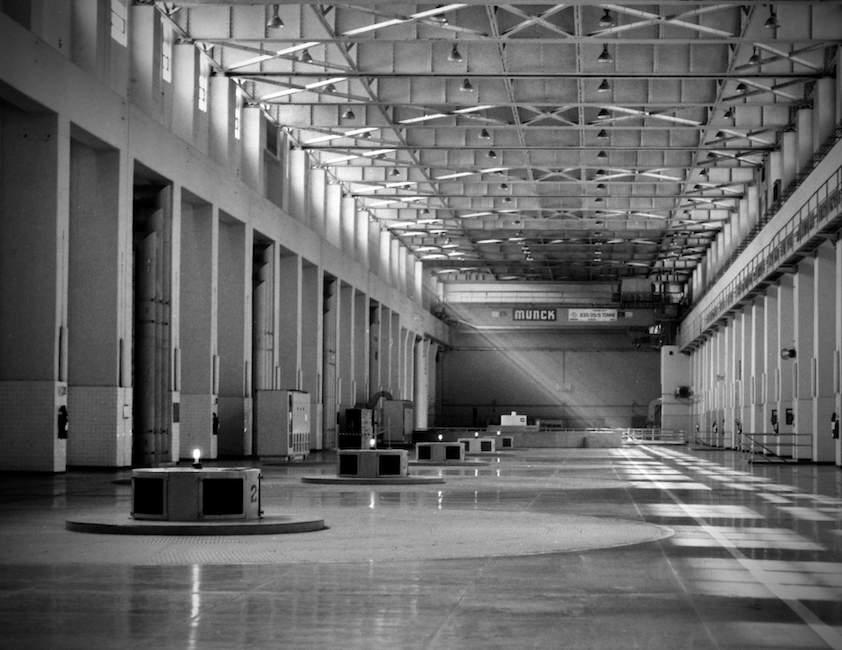 I was pleased to see that Getty Images (see the link above for the Grand Central images) and Shutterstock are to ban AI-generated images (Matt Growcoot, PetaPixel). This is as a result of a lawsuit and the question of who owns the copyright. Although I think the the result is right, I am not sure about the argument. Ansel Adams manipulated his images, darkening some areas, while making others lighter, to bring out what he had seen when he took the photograph. This is the approach I take: the picture I want is in my mind and the camera (RAW or negative) records the scene. Processing brings out the image, without the need to add in fake sunbeams.

With the iPhone 14 models now released, I started to wonder about the next product announcement that Apple is rumored to be readying. Many (including me) expect that this will include a new iPad Pro and more MacBook Pro models: all with M2 chips. Any other product announcement would be a bonus. The iPad Pro particularly would be linked to the release of iPadOS 16.1 (there is no version 16) and speculation was heightened this week when a tentative October release of the update was confirmed by Apple (Bryan M Wolfe, iMore). That brings it a little closer, but with the holiday season approaching and September almost over, there is little latitude for the hardware releases which are expected follow. Sami Fathi (MacRumors) mentions that new iPad Pro models have appeared in a Logitech product list showing which models the new Crayons Digital Pencil supports.
It is also rumored that the Apple Pencil will be updated and the new iPad Pro will need the Apple Pencil 3 (Sami Fathi, MacRumors). Along with rumored changes to connection pins, which would probably need a new Smart Keyboard Folio if I were to stick to the current setup, that could cost me a bit more than 10,000 baht on top of the iPad Pro. I do not expect the next version to be the same price as the M1 device (27,900 for the 11" 128GB version) so my plans for a new Apple Watch have been put on hold until I have some concrete figures to work with.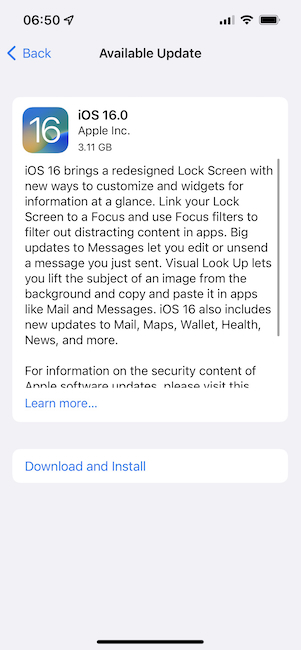 It is not altogether a surprise to see problems with iOS updates, although it is a little less usual for the new iPhones to shown faults. Two problems (at least) that have appeared since the iPhone 14 has appeared in the hands of customers concern the camera and a copy & paste menu. In some situations the camera is moving or shaking. From the first descriptions of the problem, this appears when the camera is used in 3rd party apps. It sounded to me initially as if this was related to autofocus: backwards and forwards rotations when a lens cannot find a subject to focus on. Jaron Schneider (PetaPixel) commented on users who likened the sound to "audibly grinding" and "shaking". He adds that it appears to be caused by the "image stabilization system in conjunction with some third-party apps software that is causing it to shake footage". The article includes some videos of the effects.
All of the reports I have seen mention specifically Snapchat and TikTok then default to "other apps", although apart from Instagram not one other app has been named. The issue affects some users of the iPhone Pro and there is some speculation as to the causes with possibilities focused on the apps themselves (it does not happen with the iPhone's own camera app) or the iOS 16 update on earlier phones.
An Apple spokesman has confirmed that a fix for this is coming next week which will also cover a problem found with a prompt that asks for user permission if an app wants to access the clipboard to paste text, images, and more (Sami Fathi, MacRumors). The problem here is that this request keeps appearing, instead of the one permission request that is normal. Apple has confirmed that this is not how it was supposed to work. Oliver Haslam (Redmond Pie) also covered this story, and the admission that this was not normal.
Another camera problem that affects some iPhone 14 Pro and Max users is that the camera is taking too long to open: up to 5 seconds is reported (Juli Clover, MacRumors). A user commented that a restart fixed this, but that after a couple of shots opening the camera again took an unusually long time. There are a number of theories as to why this is happening. This will be fixed in an update next week too.
A minor (yet annoying) problem with the iPhone 14 is that some iPhone 14 owners are unable to use AirDrop with Contacts (Juli Clover, MacRumors). Apple is apparently aware of this problem too and like the camera (hopefully) a fix will be coming soon.

I experienced an odd fault with email from within an app this week. I read news in Newsify and sometimes copy the link immediately, while at other times I may open the story in Safari or email myself the link for later use. I had experienced some problem with sending a large file at the office (which repeated at home). Later, after I had sent 7 or 8 emails from Newsify, I found that none had arrived. I looked at a story I had also opened in Safari and sent myself an email which worked fine. However, when I looked in the Outbox, all the mails were there. That saved me looking up the stories again. I opened and sent each email in the Outbox with no problem. There are often network-related problems when I work at my office. I later restarted the iPad Pro at home. When I sent an email from Newsify it worked properly then. Sometimes stuff just happens. It shouldn't.
Graham K. Rogers teaches at the Faculty of Engineering, Mahidol University in Thailand. He wrote in the Bangkok Post, Database supplement on IT subjects. For the last seven years of Database he wrote a column on Apple and Macs. After 3 years writing a column in the Life supplement, he is now no longer associated with the Bangkok Post. He can be followed on Twitter (@extensions_th)