Wednesday Diversion: Some Update Gems; iPhone 14 Discoveries; Failed Rumors
By Graham K. Rogers
---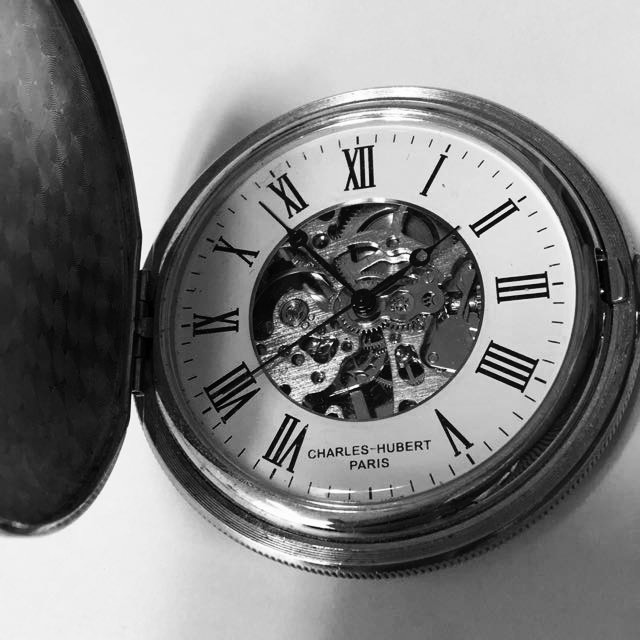 Apple released updates for several of its operating systems, including iOS 16 and an interim update for macOS. Some changes were obvious the moment the iPhone restarted. There are some gems here: Photos, duplicates, locked Hidden and Deleted folders; Visual Look Up. The start new feature is the lock screen: similar to the way Watch faces can be changed. Speculation used to be fun, but rumors have spoiled that. Some may be strategic and intended to damage.

As expected, iOS 16 was released this week, although it did not arrive here until midnight Monday, which means early morning downloads for me. I have been looking through the update and there are some gems here. Also released were the macOS 12.6 update (from 12.5.1), which provides important security updates and is recommended for all users.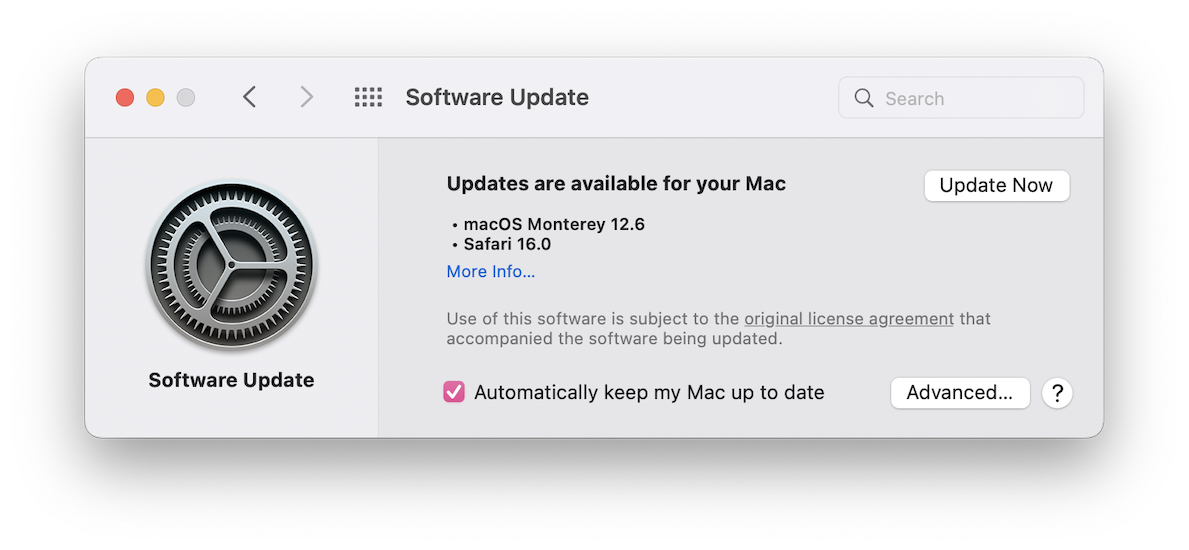 There was also an update to macOS Big Sur (11.7). Both of these macOS updates were security updates to fix bugs and deal with major issues. As usual, before initiating the macOS download I backed up using Time Machine on two disks (belt and braces) just in case anything went wrong. The download showed as 2.48GB for my M1 MacBook Pro. There were also updates for tvOS 16 and watchOS 9 as well as iOS updates, but not iPadOS: that comes next month.
As the iOS 16 update was also available (it arrived at midnight) I did this after breakfast. I noted that the last iCloud backup was a couple of days ago, so ran another before starting the download. When I went to the downloads panel in Settings > General, I saw two updates were available: 15.7 and 16. Once agreeing to Terms & Conditions the download started.

There are a number of improvements that saw online comments. One of the first concerned the Passkey that is quite well explained by Ivan Mehta on TechCrunch. With this, users do not need to enter (or remember) passwords for specific websites as these are dealt with by iOS. This also means that it is difficult, if not impossible, for these to be guessed and hacked.

A new feature in Photos on iOS is duplicate photos detection. With over 20,000 images in my Photos album, there are several duplicates and clearing those out would be useful. Oliver Haslam at Redmond Pie explains how the new feature will allow duplicates to be "merged" effectively deleting one. Note that this may need some user management as the detected duplicates are to be found in a new Duplicates folder.
I first looked for this a few hours after the update, but there was no such folder in the Utilities section of Albums in my installation. I did not think this was because there are no duplicates. The folder - with 566 images - appeared when I checked the next morning, about 24 hours after the update, so this takes a while to trickle down.
Another new Photos feature is the ability to passcode lock the Hidden and Recently Deleted albums using Face ID and Touch ID (Taimur Asad), Redmond Pie. You could hide the Hidden album on a Mac, but not on iOS or iPads. Photos are in Hidden for a reason. I guess some images are deleted for reasons other than being bad photos too. Both folders now show locks beside them.
A useful feature now added to Photos is the ability to isolate the main subject of an image and extract that for use in other images. Ankur Thakar (iDownloadBlog) has a look at this new Visual Look Up feature and explains how to use it. The outline is easy to follow and I did this quickly with the image of an insect I saw one morning. To create the new image without background, I pasted the copied subject into Notes and took a screenshot. However, when I looked at the new image, the larger subject showed that the original was not as focused as I would have liked, so I tried again with a camera. When using Notes, it may be a good idea to use Enter/Return a few times so that the subject is better positioned.

I experimented with a couple more photographs, but once or twice the Copy command (and hence Paste) did not work properly. A couple of attempts and all was well. Small subjects may not work so there has to be a significant size although it will work with groups of people.

My first sight of the updated iOS 16 was the time display in unusually large and indiscreet letters: not Apple like at all. There must be a way to tone that down I thought, but this may be here to stay.
One of the features that Apple announced was the Lock Screen. I imagined this as like the ability to change faces on the Apple Watch and I was not far wrong. Just press down on the Lock Screen and that reveals an easy to use interface that allows selection of a new screen as well as the ability to add a couple of widgets. On one of the new screens I did find that I was able to change the font of the time display but not the font size. It is a little more gentle on the eyes now.

One of the pre-update pieces of information that came from those using beta versions of iOS 16 was that the battery percentage indicator was to return, although some were not too impressed by the way Apple was doing this. After the release some users discovered that the percentage was not showing. Sami Fathi (MacRumors) writes that Apple has confirmed the information that some older phones will not have this: the ‌iPhone‌ XR, iPhone 11, the iPhone 12 mini, and the iPhone 13 mini.
I had been so busy playing with other features that I forgot to look at this. When I did, there was no percentage on my iPhone 13 Pro. I checked Sami Fathi's article again, then looked in Settings. In the Battery section there are two buttons: Battery Percentage and Low Power Mode. I turned on the first of these, which also gave me a useful display of Battery Level (Last 24 hours or Last 10 Days). Below is a graph of Activity which lets me know when I use the battery (and the phone) most. Below that is a list of apps with most to least use. Unsurprisingly for me, Personal Hotspot was at the top.
The battery icon now displays a bland number that indicates the percentage of charge remaining.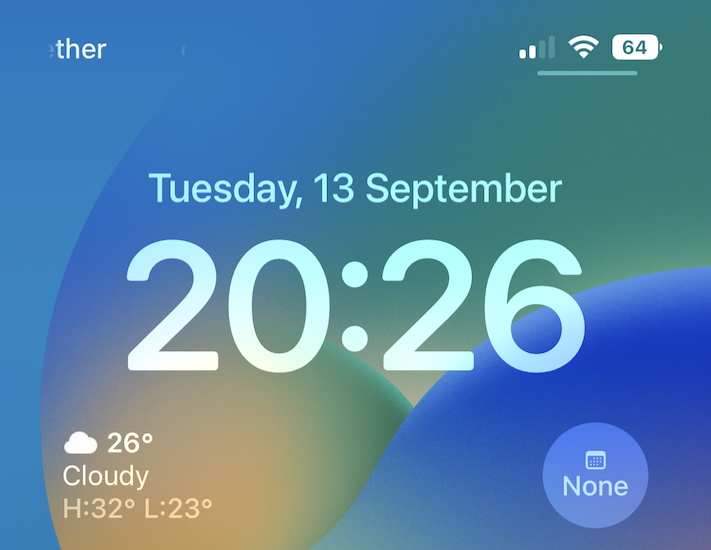 I often bemoan the number of rumors that are put online these days. Apart from the point that it spoils the fun, many are wrong. I am not the only one who rolls their eyes at these rumors and Sami Fathi, MacRumors, has gathered a few of those rumored announcements that did not appear at Apple's recent event. Mentioned in that list is analyst Ming-Chi Kuo whom I think has other reasons for sending out so many rumors. The timing is also worth noting: either just before an event, particularly the quarterly figures; or just after.
At the beginning of this week, this rumor monger claims that "The iPhone 14 and iPhone 14 Plus have seen "bad" pre-order results, indicating that Apple's positioning of the two new standard models may have failed" (Hartley Charlton, MacRumors). He also suggests that Apple may cut pre-orders if the doom scenario continues. However, on Seeking Alpha, Wedbush Securities suggest that demand is robust and slightly ahead of the iPhone 13 (Chris Siacca). In addition, Stephen Warwick (iMore) writes that the servers in China are being overwhelmed by demand for the iPhone 14. Did we see that for the iPhone 13?
One problem which may cause low orders in some countries concerns adjusted prices due to currency exchange rates. While US prices have remained the same, some countries have seen a hit. The Euro and the UK pound particularly are lower and that means more Euros or Pounds to match the US$ price. Plus taxes of course which are swingeing in the EU and UK. The Euro is currently par with the Dollar (1 Euro for 1 dollar) whereas the UK Pound is 0.86 for the Dollar ($1 = &pound1.16).
Graham K. Rogers teaches at the Faculty of Engineering, Mahidol University in Thailand. He wrote in the Bangkok Post, Database supplement on IT subjects. For the last seven years of Database he wrote a column on Apple and Macs. After 3 years writing a column in the Life supplement, he is now no longer associated with the Bangkok Post. He can be followed on Twitter (@extensions_th)