Friday Digression: Apple Financial Report; Magical Mystery Courier Tour
By Graham K. Rogers
---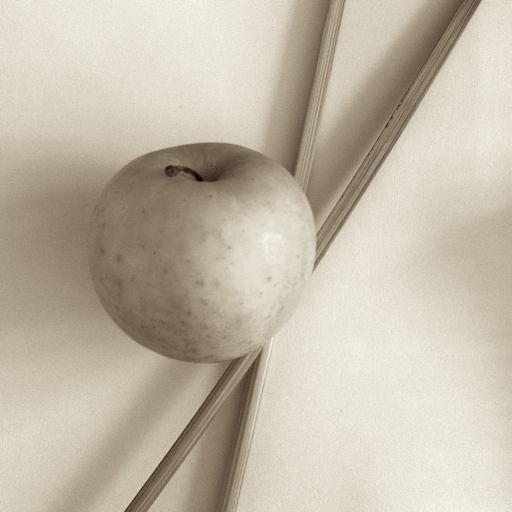 With another good financial report Apple can look forward to another successful holiday quarter, with the iPhone and perhaps more. Politicians in several countries are becoming concerned as Big Tech companies grow, becoming increasingly powerful. They may not know what to do, but they know they must do something - and therein lies the risk. Courier companies depend on logistics for efficient deliveries: sometimes it goes wrong.

Apple released its Q3 2021 figures earlier this week and this event is in the early hours here. I always find there are several other excellent reports on the Conference Call, so I wait until the dust has settled and pick out some ideas that interest me. It was another record quarter (for Q3) with revenue at $81.3 billion. Sales of iPhones were slightly down (so slight it was hardly noticeable) but the rest of the figures were impressive. Apple's own release opened with,
Apple today announced financial results for its fiscal 2021 third quarter ended June 26, 2021. The Company posted a June quarter record revenue of $81.4 billion, up 36 percent year over year, and quarterly earnings per diluted share of $1.30.
And of course with the lack of guidance that Apple has not given for a couple of quarters with the volatility of markets worldwide, Wall Street allowed the stock price to fall by about $5. By the end of the week, Apple stock was still about $4 down and that was partly due to warnings at the Conference Call concerning supply chain constraints in the next few months. From earlier reports, this seems unlikely to affect the new iPhones, but could delay other models.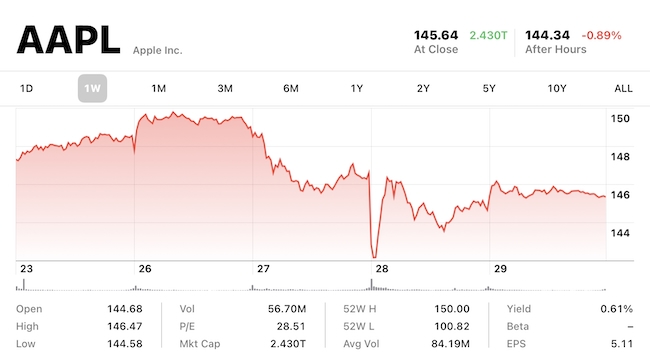 I was wrong about Philip Elmer-DeWitt's chart of the analysts' predictions. This is released before the figures were announced and not after. I wrote that last time because I always saw it after the results had been released with comments on the closeness of their predictions. This time I saw the list before the results were announced and the figures are pretty much what I would expect. A couple of independent analysts were close, but the Institutional Analysts were off by quite a bit, with Rod Hall (Goldman Sachs) bottom of the list with a $9 billion margin. Not one of these analysts from these organizations put forward a figure that exceeded the $81 billion (only one independent analyst did); and people pay for their advice?
After the results are posted there is always a back and forth between analysts and Apple with Tim Cook and Luca Maestri both answering questions. Jason Snell, Six Colors, has a transcript of this and reading through I note that Thailand has a mention along with other SE Asian countries concerning the "incredible quarter for the emerging markets in Q3". Cook also mentioned later the 58% growth in China in Q3, so some of those doom stories we read in recent weeks were not based on information that Apple has.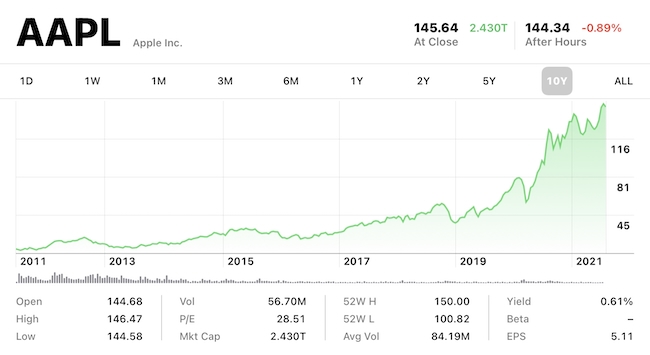 It is nice that Thailand and the rest of SE Asia had a mention, but what might be better would be improved services from Apple, such as the Apple Card, a full Siri and products that use this, like a full Siri-enabled AppleTV system and those HomePods. I tired of waiting for that device, so finally bought a Bang & Olufsen Beolit 20: a single speaker that connects via Bluetooth. I mainly use it while watching Apple TV as the speakers on the television are not high quality.
I do link it to other devices, and can control it directly from the iPhone. A nice touch with the app is the different settings for sound output, such as Ambient or Optimal; but I can also add my own. Examples I have set up are MotoGP which needs more of the commentary than surround sound; and for specific artists or movies. The app can also be used to control the Beoplay H7 over-ear headphones I have.


With Apple again making record profits and pushing the corporation to almost a $2.5 trillion valuation, politicians are again becoming edgy. They do not really know what to do and make vague noises, like monopoly and corporate taxation, but will the cure for these mysterious economic ailments be worse than leaving Apple (Google, Amazon, Facebook et al) alone? As politicians cannot resist tampering I have doubts about what may happen to big tech companies in the next few years, or sooner. While I can imagine Instagram and other sections separated from Facebook, I have difficulties with the idea of splitting up Apple as the whole is so integrated.

Apple released an update to WatchOS (7.6.1) late in the week which appears to address the same security concerns that were covered in recent iOS, iPadOS and macOS supplementary updates. The download is 53.3MB and needs the Watch to be on the charger, with at least 50% power and in range of the iPhone. These updates are much more efficient nowadays. I just start when I go for a shower and it is done by the time I am dressed.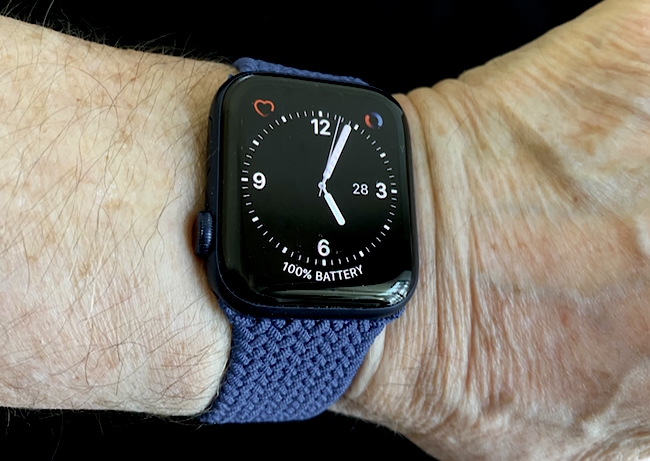 I rely on my Apple Watch for day to day health readings among other things, and also allow some data to be used by the Cardiogram app on the iPhone: the more data research has, the more accurate the results are. However, Hartley Charlton, MacRumors (et al) reports that some researchers have found inconsistencies in the data, due to the changed algorithms that Apple uses.
In one particular case, Charlton writes that "Research fellows at Brigham and Women's Hospital exported the heart rate data from Apple Watches for the same period of time, but several months apart. The data should have been identical". However the algorithm produced different data making it useless for research. Perhaps the only way for Apple to cover this is to ensure that researchers are provided with raw data.

I often wonder about the logistics departments of some of the major courier services. I use these services when ordering from Apple and those orders are dealt with efficiently. Along with many right now I am ordering more items online than I usually do, mainly because the shops are not open; but also because the changed lifestyle forced on me (and I am not complaining about that) means that I want items that are only available online anyway, for example film orders, a new lens, batteries for old cameras, and a digital thermometer that will work with the iPhone Health app.
Two of those items were marked as being on the way, with a deliveries before 18:00 Thursday (29 July). I did not think they were going to make it although I had changed my schedule to accommodate the times. This was not the first time that a product I have ordered has taken a round the houses trip. A few months ago, a film delivery from Hong Kong arrived in Bangkok, then was shipped back to Vietnam, then China, before returning to Bangkok for its eventual delivery. Usually, the shop I order from has the items in my hands within 2 or 3 days: not that time. This week I experienced two magical mystery tours.
A lens I ordered was picked up by the courier company in Hong Kong on Monday. Later the same day it was shipped from Lantau to Japan arriving Wednesday, which seems to be the wrong way, unless there is a transport hub there. I would have thought Hong Kong would have been the major hub for the region. Later Wednesday it arrived in Vietnam: this is closer. However, within a few hours it was in China again (Guangzhou) and a few hours later was then shown as In Transit.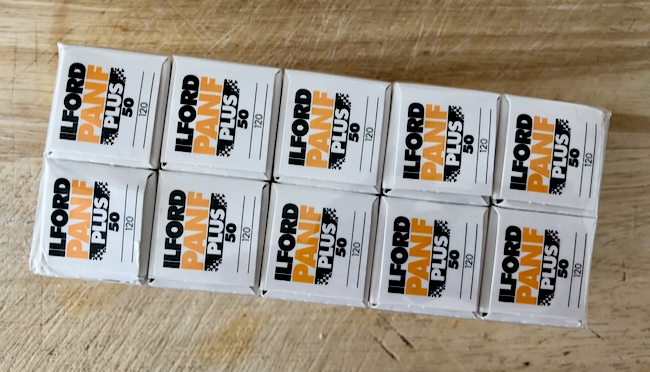 The other package - film again - also fared poorly. It was picked up on Monday, shortly after I ordered it, and then went to Chek Lap Kok (Hong Kong) where it remained - with 7 status updates each showing Shipment in Transit - until Wednesday (28 Jul) when the status changed to Customs clearance in progress at 02:59. There were no updates for several hours, but on Thursday morning the package was cleared by Thai customs not long after arriving in the country. There was a note later in the day when it arrived at Laksi (near Don Muang) about working hard to try and deliver on time. At least there was some recognition of a problem here. I was less lucky with the lens which, at the same time, still showed a last entry of 0717 (Thursday) in China.
On Friday morning there was some change with both services (finally) noting a delay. By mid-morning the film was at a depot near the delivery location, so I had some hope that this would arrive, albeit 24 hours later than expected. Around the same time, the lens was shown as being at a local courier facility. A SMS text later told me the package was due for delivery. I also had email to say it was to be delivered. I had my fingers crossed on that one.
Once the package arrives in Thailand, the local services are quite good at effecting delivery. Likewise, pickup at origin is efficient; but it is the logistics after initial pickup that need sharpening up: it makes no sense to send packages back and forth between countries. The common denominator in both cases was the starting point of Hong Kong. Not only is the customer frustrated when tracking a delivery, but there is just the sheer inefficiency of such poor logistics.
Graham K. Rogers teaches at the Faculty of Engineering, Mahidol University in Thailand. He wrote in the Bangkok Post, Database supplement on IT subjects. For the last seven years of Database he wrote a column on Apple and Macs. After 3 years writing a column in the Life supplement, he is now no longer associated with the Bangkok Post. He can be followed on Twitter (@extensions_th)