Tuesday Comment: Future Hardware Ideas; Supplemental macOS update; Technical Help for Seniors
By Graham K. Rogers
---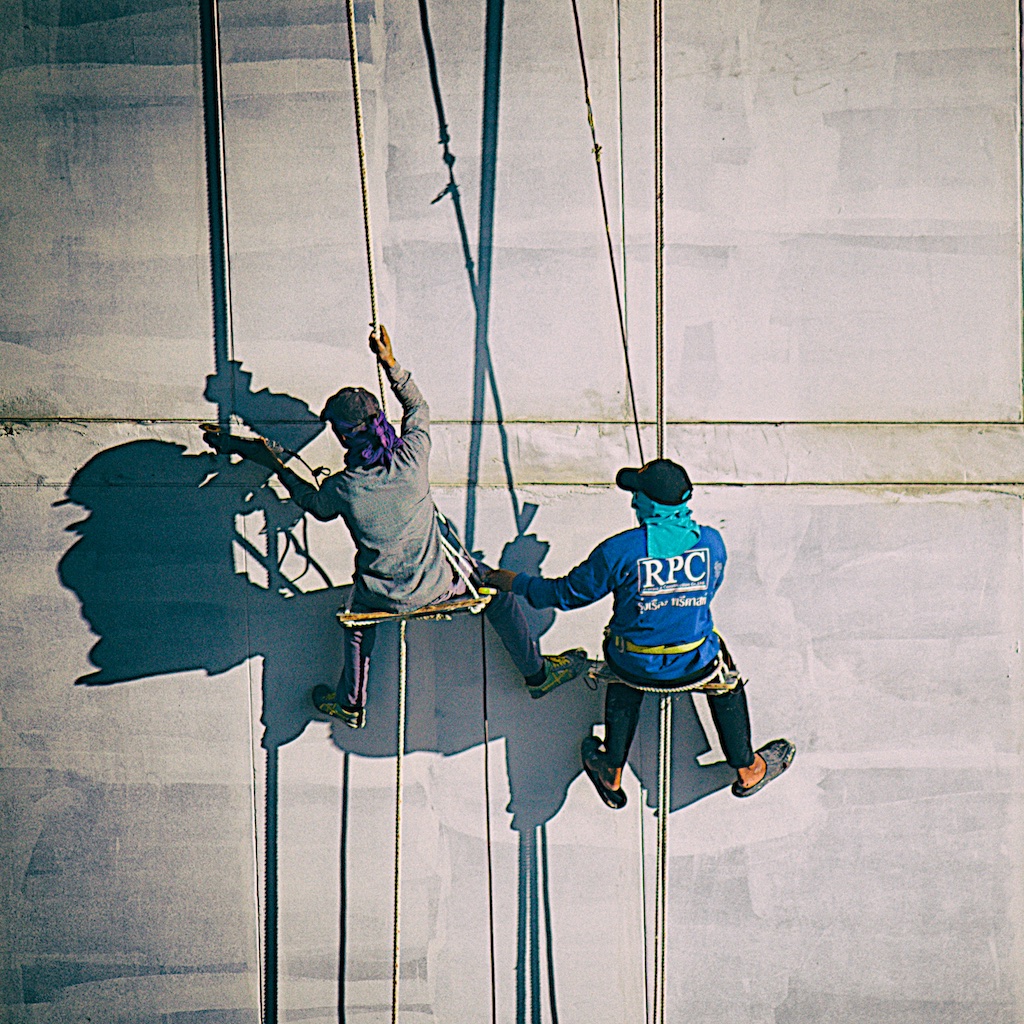 Apple announces its Q3 2021 financial results in a few hours. In the next few weeks and months we can expect several hardware releases. As more communicate online, older users may have problems coping with newer technology unlike teens and below who take modern devices in their stride.

In a few hours we will know how well Apple's finances have been shaping up over the last few months and most are suggesting this will be fairly good. We need then to pay attention to what is coming in the next few weeks, probably starting with the iPhone 13 or whatever Apple has decided to call it. I doubt if they would use a different name for different markets to avoid the triskaidekaphobia of some cultures; but car manufacturers do this sometimes.
In the meantime, even before the 13 is out of the door, we are being told that the iPhone 14 will have a titanium alloy chassis (body, enclosure - depending on source), which does indeed sound sensible. Several of my cameras are made of this and are fairly robust.

The iPhone 13 is almost a given and I expect a slick video delivery. Apple appears to be confident with the news that orders have been placed for some 100 million A15 processors from TSMC (William Gallagher, AppleInsider), so it is the other devices I am interested in, particularly the Macs. hoakley (The Eclectic Light Company) had some thoughts on this in relation to his knowledge of how Apple has been putting out beta and other releases for macOS. Any new computers will need an OS that has specific features for those new devices.
As the article points out we may expect the next release of macOS (Monterrey) around September. The first release of the next iteration of the OS is usually closely linked to announcements of Macs; and if there is to be a new processor (M1X, M2?) that would be reflected in macOS itself.
Without even mentioning the naming specifics of chips that might be involved, hoakley makes what I think is a pretty close assumption of what we might expect in the next few months from Apple
by mid-September, an Apple Event releasing Monterey and announcing new Apple Silicon Macs, including higher-end MacBook Pro and iMac models;
between then and the end of October, shipping of those new models and discontinuation of all Intel models apart from the Mac Pro;
in December or January 2022, announcement of the Apple Silicon replacement for the Mac Pro, shipping early in 2022.
While the iMac Pro is mentioned - more in its passing - there is no firm suggestion as to when any replacement might be offered. As Apple also discontinued the color-matched accessories shortly after the iMac Pro was ended, if there is such a device in the future, we may be looking at different color schemes.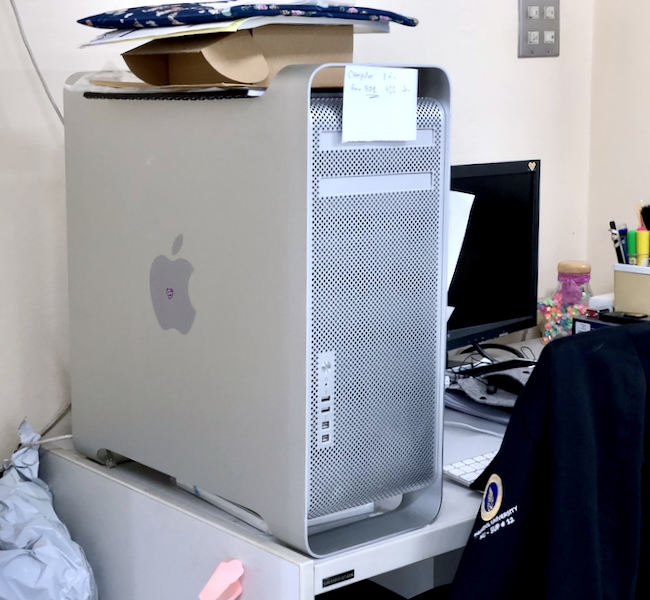 This is also suggested by another source as outlined by Christian Zibreg (iDownload Blog). It sounds plausible to me as trying to refresh the whole line before the end of this year would put too much stress on design teams, the product lines, and would probably affect sales: the article uses the term, Canibalising; and with such a broad range of devices, this is more than probable. It would be far better for Apple to pace itself.
A contradictory report appeared after the weekend that suggested the next (2022) Mac Pro would use Intel's Ice Lake Xeon W-3300 workstation chips (Juli Clover, MacRumors). As Apple is committed to an all-Apple silicon lineup, this seems odd, unless the device could be offered with alternative setups, which could suit some corporate buyers who might be reluctant to switch to what might be (at the time) untried hardware. Julio Clover also wonders if there might be two Mac Pro versions: a smaller version that has been rumored for a while and a larger (cheese-grater Mac-sized) device that continues with Intel chips. That's a 50-50 from me.

On Tuesday morning here I saw another message from hoakley concerning a further, supplemental update to macOS (11.5.1). This covers a security problem that "allows an app to execute arbitrary code with kernel privileges". This has apparently already been exploited. The download is 3.11 GB for my M1 Mac, while the Intel Mac download is 2.2GB. The download slowed considerably for me around 1.5GB, but picked up and installed eventually.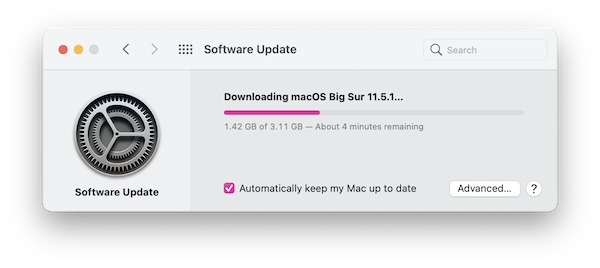 There were also updates to iOS and iPadOS (14.7.1) which seemed initially to cover different problems: the former an issue with the Apple Watch, while the iPad is for "security issues". The same problem (above) that an application may be able to execute arbitrary code with kernel privileges is dealt with by both of these updates as well.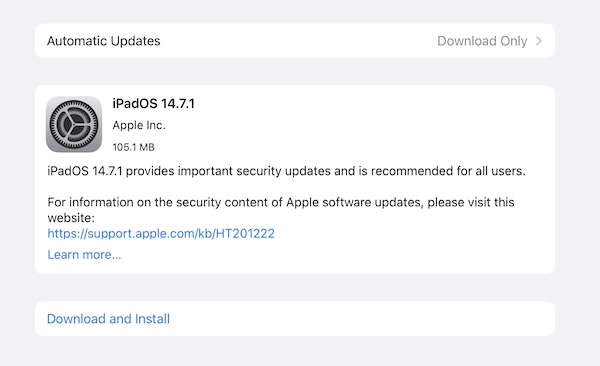 Most weekends I phone home and chat to my mother. On my rare visits to the UK I bemoaned the poor carrier signal and grumbled about the lack of WiFi. With my experience of being online when I want, being cut off like that especially if there is work to do is painful. We don't want WiFi my mother insisted, while complaining about high phone bills. She did have an old mobile phone but hardly ever used it as the plastic keys were not easy for her to manage and preferred the land line.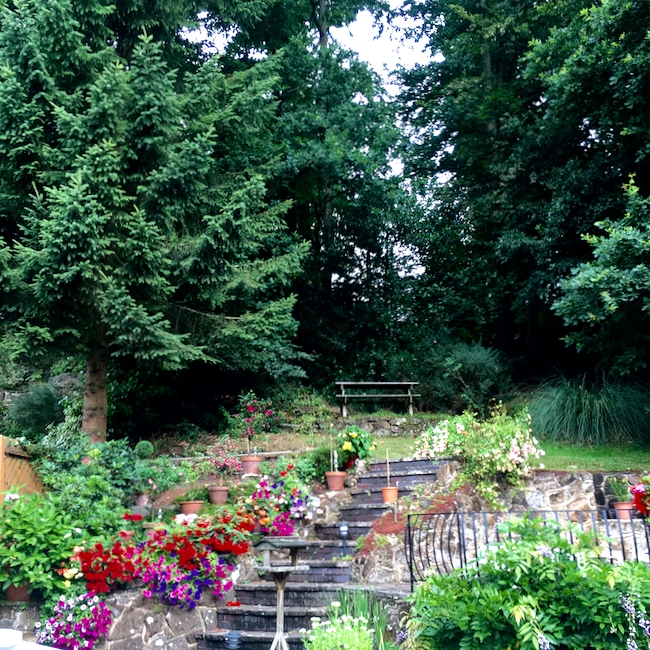 The family did react eventually to suggestions I made. For example, the small satellite dish they used would give a sometimes-snowy picture. Sometimes nothing at all.
I could see that the main problem, apart from the size of the antenna, was the position. The family home is in a valley, and is surrounded by trees so attenuation (loss or weakening of signal is inevitable). About a year after I told them, in one of our phone conversations, I was told that the dish had fallen down in a storm and they had called a man out to help. He told them that apart from the size of the antenna the main problem was the position.
A new larger antenna was positioned higher up after the technician had used a device (probably a signal strength meter) and for the first time in years they were watching TV properly.
One of the mobile phones self-destructed and was replaced by an iPhone SE bought from my niece. It had seen better days but was revolutionary in terms of what could be done, even without WiFi, which was still resisted. So for a few months they limped along with intermittent 4G and the occasional burst when they accidentally connected with WiFi while out. Once or twice I managed to have a video chat.
iPad linked to MacBook Pro

Then an iPad arrived. Other members of the family had discussed this and my nephew bought one for them. This immediately demolished the argument against WiFi and the resistance was broken. They did a deal with the phone company giving a landline connection (they kept the same number) a SIM card and the WiFi. As well as the iPad, they were able to connect a Samsung TV they had, which opened up another set of possibilities. While the ownership of the iPad was in its early days, I sometimes had cries of help from the UK, asking how to do some task or other. The kids next door might have known better as young people do these days, but it is clear that technology for the over 70s is not as obvious as it is for younger folks or those of us who have kept pace with things.
In the 1970s my police driving instructor was bemoaning the need to teach learner drivers. He was used to teaching the skills to drive fast and safely to people who had held driving licences for some years. Now he was asked to teach novices. As he said, the first time someone steps off a bus in front of them, they have nothing to draw on so the instructor has to be ready with more than acid comments when the student driver freezes.
When I first experienced, and then taught using computers in 1985 (MS DOS 2.7 and Wordstar) in writing classes, the students had two skills to learn. Initially, the commands that were needed to make the Zenith machines (twin floppy disks) do what was needed were taught and reinforced. Within a few days, these Illinois teens with zero computer experience had picked up enough to work on writing skills. By the end of semester, not only could these Freshmen write well enough for academic work, but they took away some basic computer skills. Older people are far more resistant to new ideas and technology.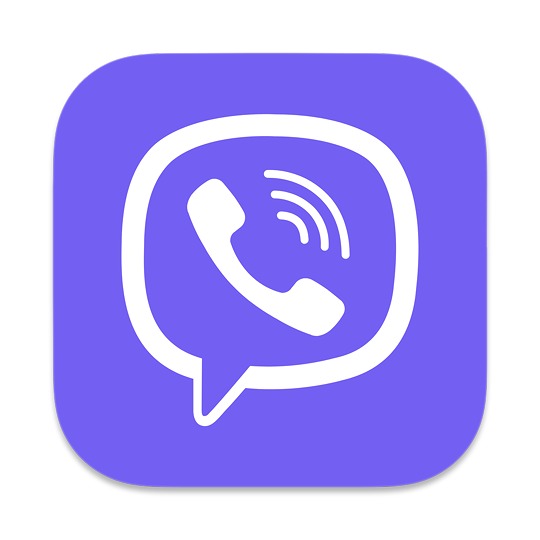 For years when phoning home, I had used Skype and then Microsoft bought it and it did not take long for it to become unsuitable for me. I switched to Viber and that has served me reasonably well since. Almost every weekend I made the call and we chat for up to an hour. Compared with alternative methods of phoning halfway round the world, the costs were reasonable and I topped up with $4.99 every few weeks. My family continued to use the land line.
Not long into the phone call this week, I was asked if we might try the iPad connection. I had updated my FaceTime settings on the Mac this week as the iCloud address had been omitted somehow and that changed other settings on all the devices as iCloud synchronized. While I was still talking on Viber on the Mac, the iPad Pro started to call. I think my family were surprised by how easy it had been to make the connection and how good that link was: video and sound. I teased them and asked how much it would cost: nothing of course. A call of a few minutes to me a few years ago had cost £30, while Viber was usually under $1.
Now that the gates have been prised apart I am hoping for some more development in terms of familiarity and comfort when using the iPad. We are already going through the stage of the interesting Facebook links, so there is progress of sorts.
Graham K. Rogers teaches at the Faculty of Engineering, Mahidol University in Thailand. He wrote in the Bangkok Post, Database supplement on IT subjects. For the last seven years of Database he wrote a column on Apple and Macs. After 3 years writing a column in the Life supplement, he is now no longer associated with the Bangkok Post. He can be followed on Twitter (@extensions_th)