Friday Review: Updates, Ordering and Shipping - Professionals and Amateurs; Command Line Internet
By Graham K. Rogers
---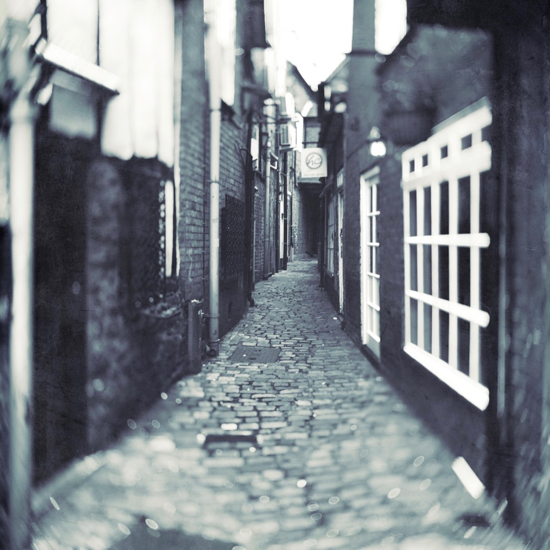 The latest Apple products are arriving in some quarters, and ordering here has begun to change too. Online ordering saves much time and effort, although some organisations still have much to learn. In the Epic v Apple trial, it is admitted that the Mac is less secure these days, ergo the walled garden for iOS apps.

This week it was widely reported that release candidates of several Apple operating systems were released to developers, suggesting that the updates for regular users are imminent. These include iOS 14.6, Big Sur 11.4 and updates for WatchOS and tvOS.
This may be related in part to the shipping of the new iMacs and iPad Pro devices. Several sources noted recently that shipping times had slipped, and I saw that my own order had extended from 21 May, when US deliveries are expected to start, to 25 May - 6 June. However, on Wednesday morning I saw that the status of my order had been updated from Processing, to Preparing to Ship.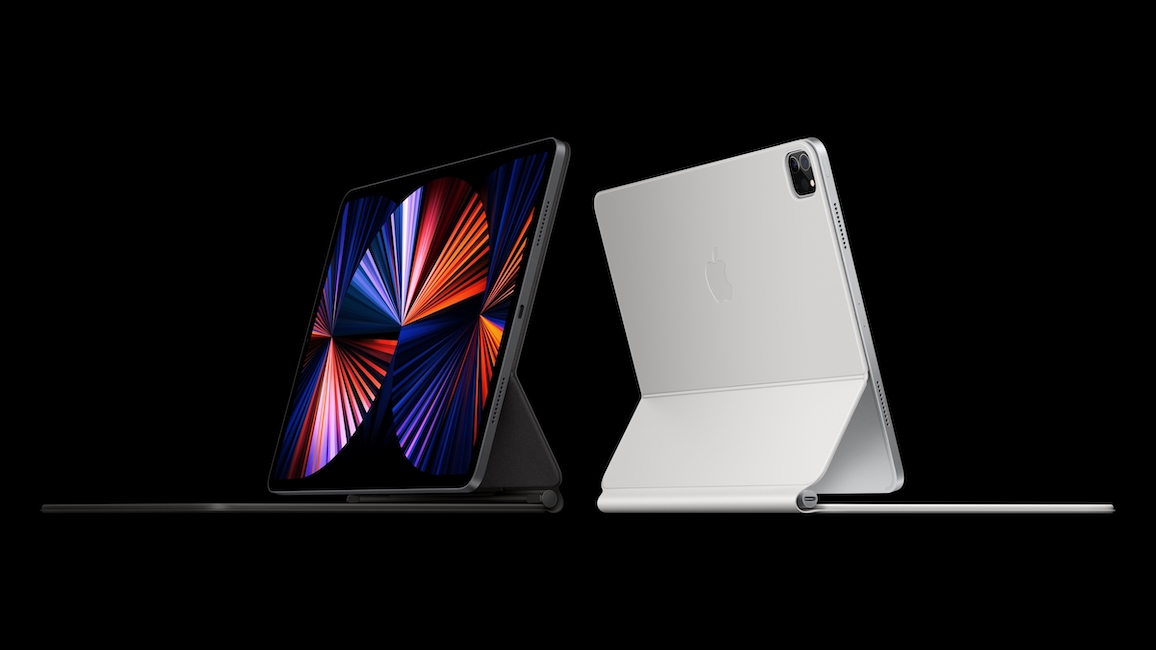 iPad Pro with M1 chip - Image courtesy of Apple

By Friday morning that had changed to Shipped, so I am hoping for Monday or Tuesday next week (Wednesday is a public holiday). I also saw on Friday that the WiFi + Cellular iPad Pro models are now available for order.
AirTags - Image courtesy of Apple

I saw last week also that the panel leading to the AirTags had changed and was now showing Buy. So I did. I ordered a 4-pack of AirTags, suitably engraved, as well as a keyring and a couple of AirTag Loops. Those still show Processing.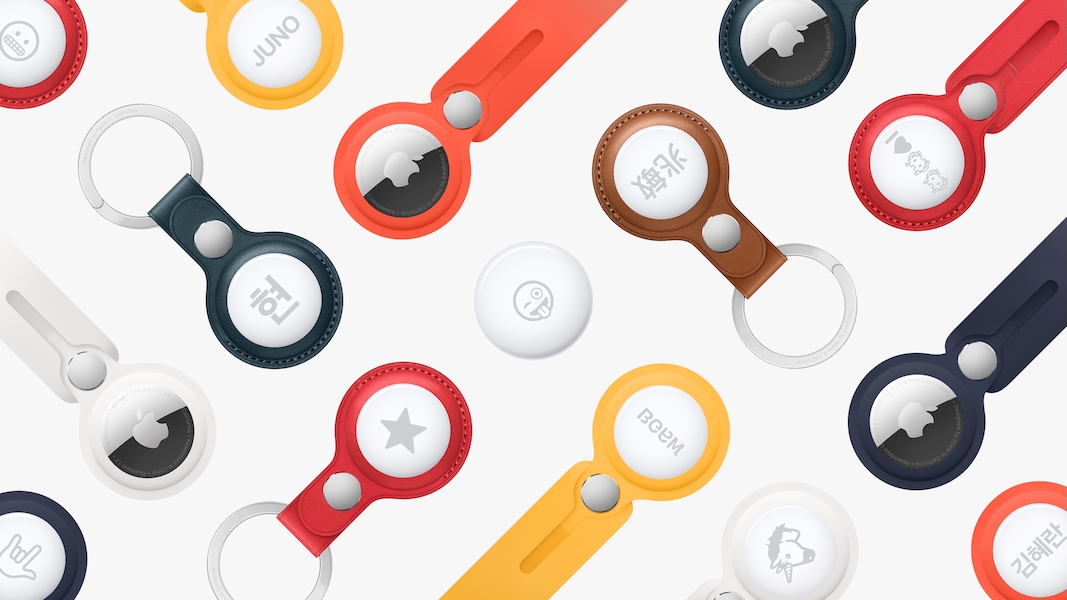 AirTag keyrings and loops - Image courtesy of Apple

I saw in a newsfeed that Amazon were offering a discount on the NETGEAR AX1800 Router and it was available for $66, considerably less than usual. Sometimes items on Amazon are marked as Not for delivery to Thailand, but not only was this one shown, but the lower price was available too. With shipping costs and taxes, this was just over 3100 baht. I am fairly confident that this would not be available for this price in retail stores here. I shall probably run that alongside the current Airport as that controls my Home lighting and I am always reluctant to change what works
Like many, I have shifted much of my buying to online sources. As soon as the Apple Store went online here, and in English after much pressure, I was quite happy to buy direct from Apple those goods that previously I would have bought from retail stores here. There were differences. As I always wanted non-basic items, like extra memory, that could be added when making the purchase online, but with the stores, it could take up to a couple of weeks. In addition, the concrete store purchases were pick up and carry home, while the free delivery from Apple meant I could have the items (hardware and when disks were used, software) sent to my office.
I do buy some accessories in the stores as needed, and that MacBook Air last year because I wanted it right away and the second store I went to had it available: bought right away.

The MacBook Air that I prepared last week arrived with its new owner on Tuesday evening. This was followed by a series of messages - some with photographs - beginning with effusive thanks, but followed by several, "How to" questions. Some of the earlier screen shots and photographs had shown what to look for, but the first problem was changing the language.
On Windows there is a specific keystroke which of course did not work. On my Macs, I always sent up Command + space for this which goes back to pre-OS X days. That is now used for Spotlight. On the M1 Mac the Fn key also has a globe symbol like on the iPad Pro magic keyboard (and just below the iPhone keyboard). This can also be used to change languages and there is a setting for this in System Preferences > Keyboard. I cannot remember if the Fn key on the MacBook Air can do this. There is no globe symbol.
After giving a number of hints and suggestions, his next plan was to watch some videos on YouTube (I expect in Thai) that would explain things visually and orally.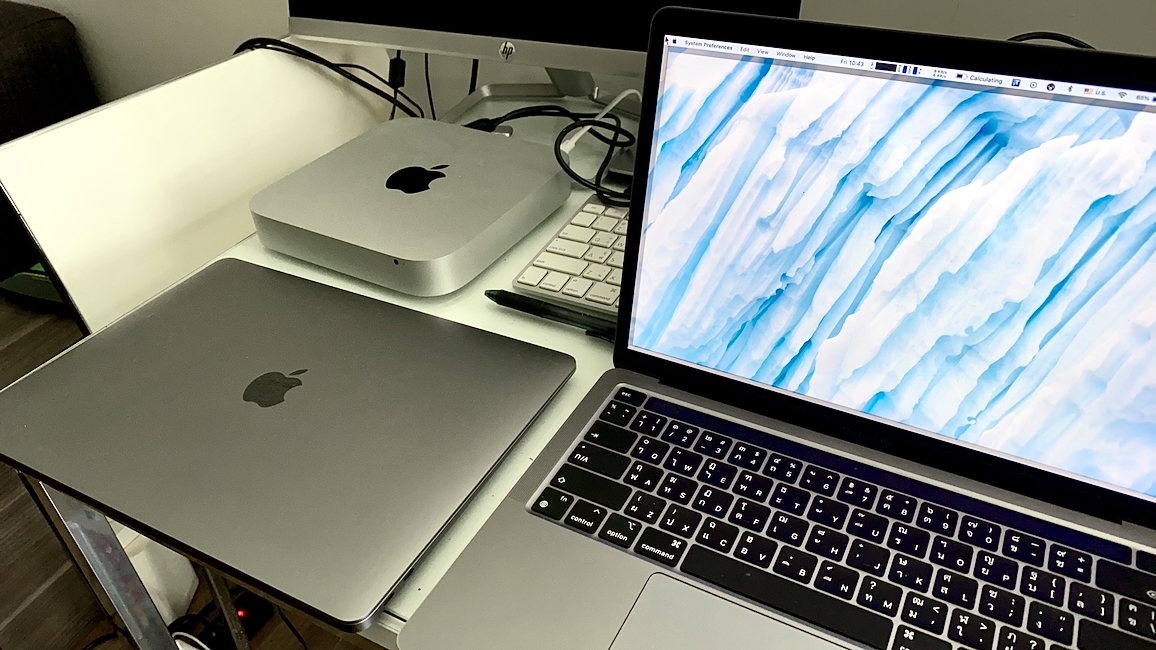 I have avoided making any comments on the Epic v Apple trial which is ongoing at the moment. Tim Cook is due to appear on Friday. I know Phil Schiller made an appearance earlier in the week, but later Craig Federighi gave evidence. Several sites have mentioned how he "threw the Mac under the bus" (Patently Apple; Chance Miller, 9to5Mac; et al). In an effort to justify the walled garden of the iTunes Store, he told the court how insecure the Mac now is. This is in comparison with how it used to be advertised as a safer platform.
His argument seems to be that with the openness of the Mac platform, even with the protections we provide (updates XProtect, et al) there are still attacks getting through. What would it be like for the wide range of users of iPhones and iPads, if we did not take a hand in controlling what can be done?
I teach about malware in my ethics classes and tease the students with the statement that, There are no viruses for the Mac. There is of course much malware these days in the way of Trojans, spyware, and other nasties. Apple sends out frequent updates to its protections (there have been 9 updates to its XProtect files this year). Although there are restrictions on the ways users can download files, with the limits being App Store and identified developers, users cn easily override these built-in restrictions. I do it myself.
Most of the attacks are invited in by the user: usually innocently; and often by trickery, such as phishing emails. I have had several in the last month from a bank, the Thai Post Office and True (a telecommunications company here). When I check the content (use View menu and Message) I usually see that it was sent to an email address I use specifically to filter such attacks. Then I look at sender information. An address ending in .br or .ru has not come from. Thai bank or the Post Office. I confirm with the IP number that might give me a source in Vladivostok or California or somewhere equally wrong. Most times I dump the email. Sometimes I inform the alleged source (Bank) and I may also keep a couple for teaching purposes. Most of my computer engineering students have never seen UNIX which makes me shake my head. When I first went online, the only way to make things work on the limited (pre-WWW) was at the command line.

Mike Bombich and Bombich Software are well known by long-term Mac users, particularly for Carbon Copy Cloner, which has saved many users over the years, as well as being an excellent backup method. MacRumors (Tim Hardwick) reports that CCC has been updated to Version 6, which is the first major update for a while. This utility can now make bootable backups on Intel and Apple Silicon Macs and there is a new feature that allows fast updates to backups. The article on MacRumors outlines all of the extensive new features and shows the price as $39.99 for a personal licence: a steal for the security and peace of mind.

I have used apps for online grocery shopping for a couple of years now and was quite happy with the service at my previous condo, using the Happy Fresh app and The Mall group. They are too far for my current condo, so I switched to Tops and Central Group, but I am not as satisfied and it is difficult to get through, even though they keep sending me customer surveys (which I have completed). After selecting the items (some of which may not be available on any service) the user starts the checkout process beginning with delivery I select a time that is convenient for me, depending on commitments: teaching, visitors, meetings, or external work. With Happy Fresh there was never a problem. With Tops it has only been OK once: the first time. There are also far more items missing from the order as the local store does not seem to carry sufficient stock: my most recent order was reduced by almost 500 baht with 3 items not available.

My second order was due for delivery between 15:00 and 16:00. By 16:10 I was concerned and made enquiries, but could not find any answer. Eventually, it was delivered just before 16:30, so that put me behind for the evening. The next two deliveries were early. Not simply 5 minutes before the time, but 20 minutes and then 40 minutes, right in the middle of preparing or eating lunch, having selected a time that would allow me to eat in a dignified fashion.
The most recent logistics problem was this week. As I had things to do during the day, I selected a delivery time between 10:00 and 11:00 and paid extra for the Express Service, hoping that I could deal with this, collect a camera from my office, then visit a store for a bedding purchase and be back in time for lunch. At 10:12 the phone rang (good I thought). Instead of a delivery time, I was told that the delivery could not be made. Instead I was offered a slot of 16:00 to 17:00.
As there was a lot in the order and this saved me carrying a load, I shrugged my shoulders. To add insult to injury, a couple of hours later, a message (SMS) was sent at 11:28 - Order HSxxxxxxxxxxxx is confirmed. To be delivered on 2021-05-21,10:00 - 11:00. A case of the right hand not knowing what the left is doing.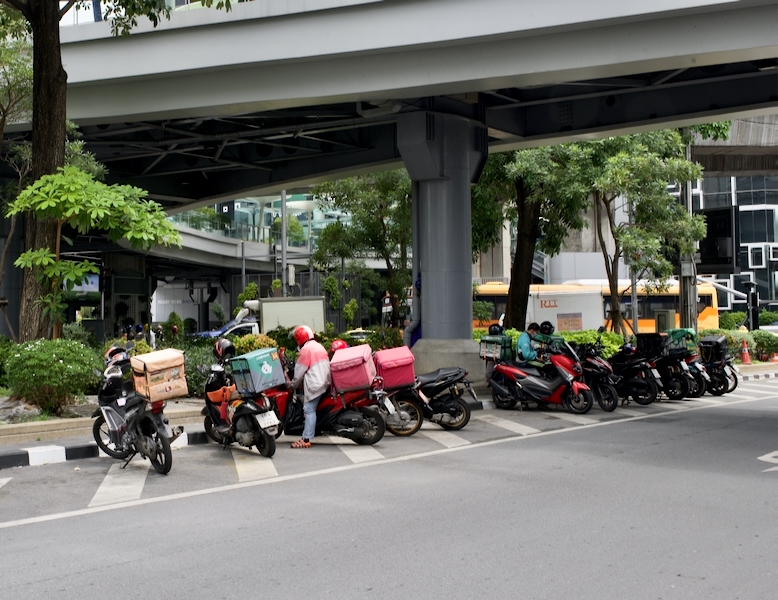 In the main, logistics services like FedEx and DHL as well as more local parcel delivery services are working in the right direction and, bearing in mind congestion (less of a problem these days) and the variables that exist when making multiple deliveries, they tend to work quite well. More localised services such as food and grocery deliveries, most of which rely on motorcycle delivery drivers, need to sharpen up somewhat. I cannot take my business elsewhere: there is no elsewhere, other than going to the shops and doing the job myself.
Graham K. Rogers teaches at the Faculty of Engineering, Mahidol University in Thailand. He wrote in the Bangkok Post, Database supplement on IT subjects. For the last seven years of Database he wrote a column on Apple and Macs. After 3 years writing a column in the Life supplement, he is now no longer associated with the Bangkok Post. He can be followed on Twitter (@extensions_th)