Monday Notes: Ethical Apple; Intel Stirs; iPad Pro Deliveries; Making the MacBook Air Ready for a new User
By Graham K. Rogers
---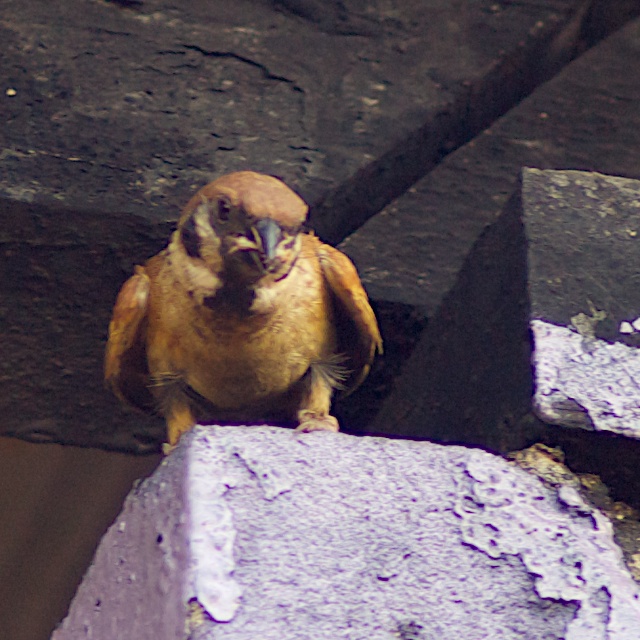 With all the litigation floating round Apple currently, a potential self-inflicted wound might have been avoided. Some Apple suppliers fare better than others. iPad Pro deliveries are starting soon, but one lucky customer has hers already: not even past "processing" here. I had to prepare my MacBook Air for a friend this weekend. With security constraints, the process is not as easy as before

I regard Apple as ethical and moral in the main and they keep learning. For a neutral examination of this see, Zuboff, Shishana; The Age of Surveillance Capitalism. When I was in San Francisco in 2007 for the iPhone announcement, Greenpeace had a big presentation outside the main store about Apple's use of plastics and other materials. The company shifted to aluminium and low lead glass. Note that Greenpeace used diesel generators to make the presentations adding to pollution.

This week Apple seems to have made a misstep on hiring. Staff do not comment publicly on what happens inside Apple, but last week a petition was made public: certain staff members were unhappy with the hire of Antonio Garcia Martinez for Product Engineering, Ads Platform. He had written a book called Chaos Monkeys, which some are describing as mysoginistic. The book contained sentences like, "Most women in the Bay Area are soft and weak, cosseted and naïve despite their claims of worldliness. . ." After 2 months, and following the petition, Apple sacked Martinez at the end of last week.
Martinez claims that Apple headhunted him and were aware of the book and its contents. Apple staff leaked the petition to Verge so heads are going to roll. Martinez may well go for a wrongful dismissal lawsuit and opinion online is on his side (Patently Apple).

I saw a couple of articles last week positioned side by side in the feed I was using that are examples of compare/contrast and cause/effect. In the one it is reported that because of high sales of the iPhone, the revenue of Foxconn "increased by 45% year-on-year, and net profit increased from NT$2.1 billion in the same period last year to NT$28.2 billion (About 1 billion U.S. dollars)." It is expected that this will increase by 15% for the next quarter (Patently Apple).
On the other hand due to Apple cutting the contract for the iPhone 12 mini, Patently Apple reports that for Pegatron, the profit of the business in a single quarter fell by more than 66%, and the profit rate barely "guaranteed 1 (%). The same article notes that Hon Hai Precision Industry first-quarter revenue jumped 44% on robust demand for Apple's new 5G devices.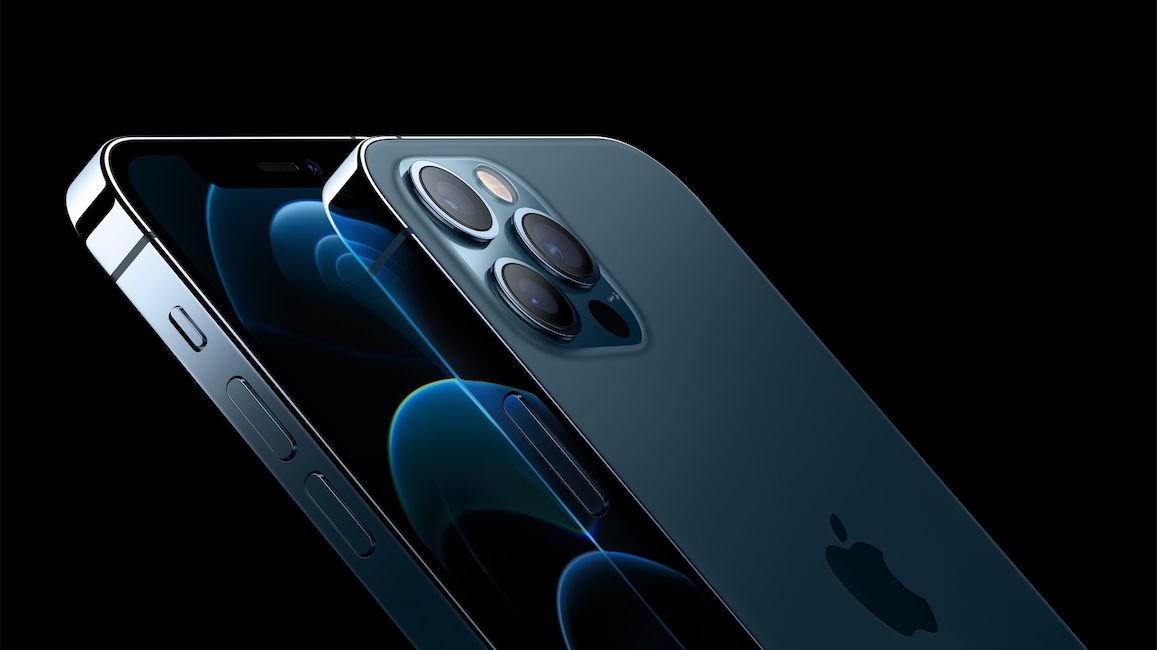 iPhone 12 - Image courtesy of Apple

I have been critical of Intel in recent months following the release of Apple's M1 Macs. I really wanted the beast to stir. Initially, Intel seemed to try not to notice, while scrambling for suitable foundries to update output to 7nm (Apple uses 5nm for M1 chips). Then the CEO was replaced and the initial plan of the replacement seemed to be based on a series of advertisements ridiculing Apple. Others have tried this before.
Now, however, the beast has awoken and the new plan looks as if it could be quite effective. Intel is building two new fabs at its Arizona campus for the Intel Foundry Services business, worth $20B (Arne Verheyde, Seeking Alpha). Intel is also putting all of its IP behind this effort to further differentiate its position in the marketplace. The whole article is worth examination as several of Intel's options (and actions) are reviewed. It is clear that Intel is not sitting down on the job and relying on its X86 technology. If it had it would deserve to fade away; it has not and perhaps deserves continued success.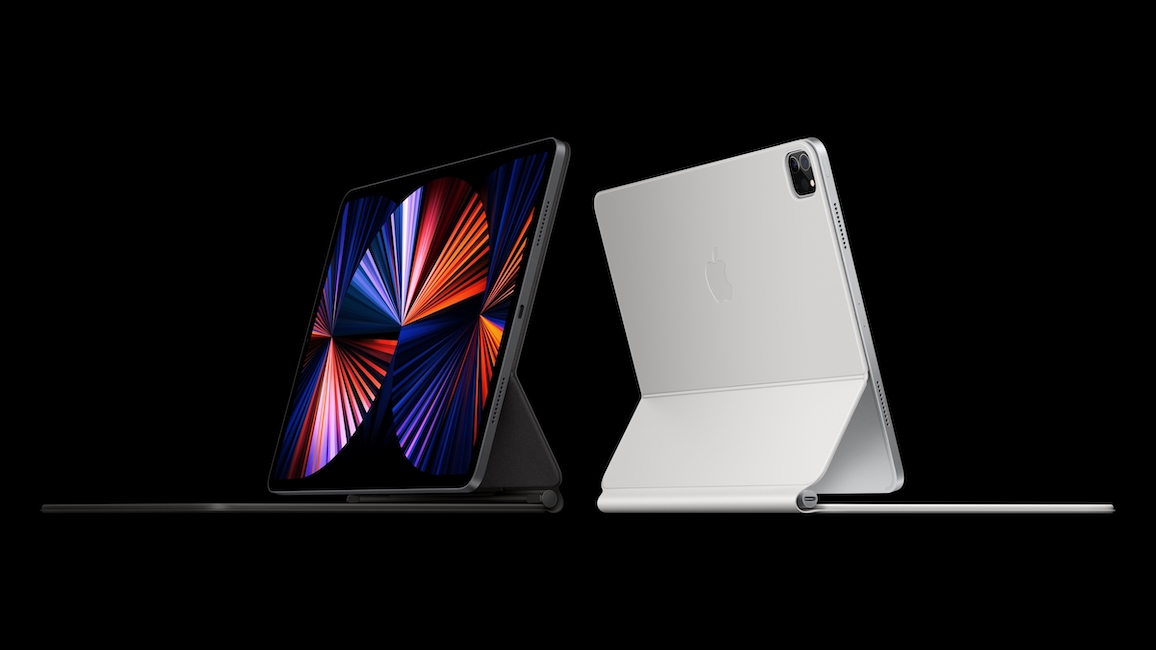 iPad Pro - Image courtesy of Apple

Deliveries of the iPad Pro have not officially started and Apple's press embargo is still in place but one lucky user has had her 12.9" iPad Pro delivered already, Sami Fathi (MacRumors) reports. While some customers are seeing Preparing to Ship or even Shipping in their information, mine still shows, Processing. However, while deliveries are expected to begin around 21 May, the dates shown with my information have extended to 25 May - 6 June. That is for the 11" iPad Pro, so delivery of the 12.9" version may be extended further. US customers are advised that the delivery period should be 21 - 28 May.

iPad Pro ordering

A check of the local online store shows that the AirTags are still not available for order; nor are WiFi + Cellular versions of the iPad Pro, 11" or 12.9". Although it is known that the Macs with M1 chips are faster, Joe Rossignol (MacRumors) reports that benchmark testing shows the new iPad Pro is over 50% faster than the previous generation. That makes it faster than the (Intel Core i9) 16" MacBook Pro and just a bit slower than the M1 MacBook Air

I am giving my MacBook Air to a friend this week. I have three computers in the condo which is more than I need. The new iPad Pro is coming soon too. The MacBook Air was an emergency purchase when I broke the screen of the MacBook Pro I had then and that had to go away for repair. I have been running beta software on the MacBookAir, but I cannot really do that justice these days. Like my previous MacBook Pro, a friend asked for help and I am happy to oblige. The MacBook Pro, however, went to a friend who had used Macs for a while so was quite familiar with the operating system. The friend who is having the MacBook Air, has an iPhone but is not au fait with Macs.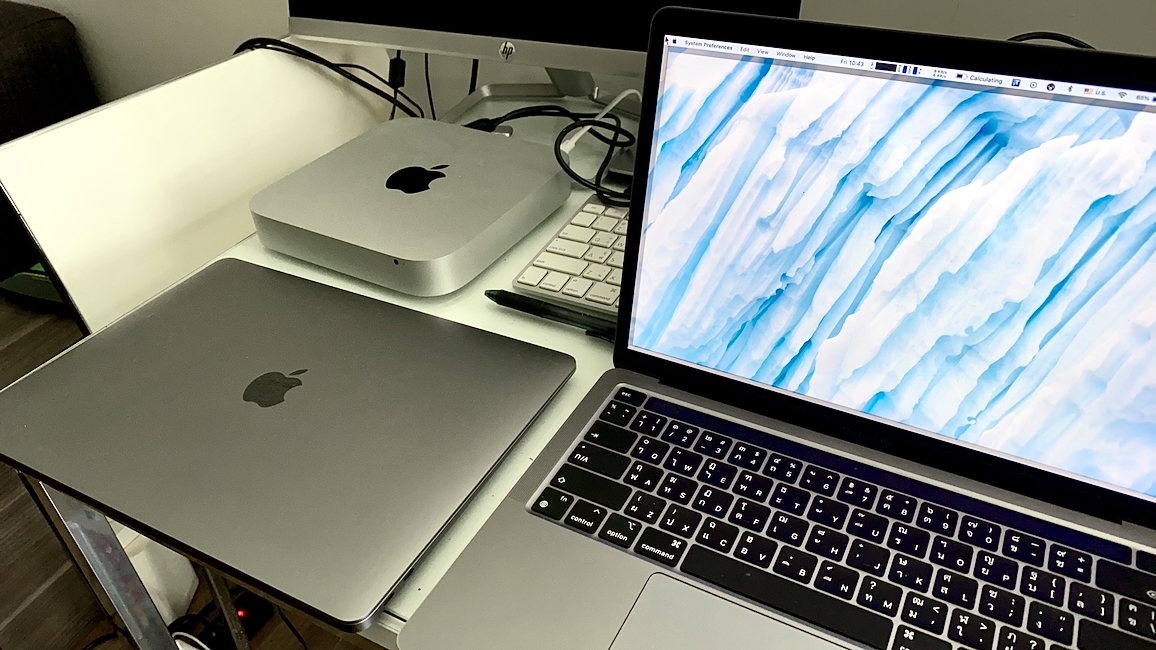 MacBook Air and others

To hand it on, I need to ensure that data is not included. Ethically, I should not include the apps that I have installed, apart from the Apple basics. The disk cannot be erased from the main account, of course, and the only partitioning action is basically to split the current partition into two (or more). With the Intel Mac, we start up and enter the Rescue partition by holding down Command + R. On the M1 Macs this is accessed by holding down the power key at startup. A menu appears for a number of options that on older Macs were started by holding the command key plus another key, such as T for Target mode. I was asked for an admin password before I could begin. I don't remember being asked for that before. Other changes I discovered in my clean up process were down to the added security that comes from the T2 chip. That MacBook Pro did not have this.
Using Disk Utility in the Rescue Partition I erased the disk, but should have installed a new version of macOS right away. When I restarted the Mac, I saw the Apple question mark for the first time in years - not since system 7, I think. I restarted in the Rescue Partition and was asked for the WiFi password. For a moment nothing happened, then a greyed out globe appeared and a sliver of a progress bar appeared. That extended bit by bit. I guessed (wrongly) that a new version of MacOS was being downloaded. A small number below the bar seemed to indicate minutes, but this fluctuated: Apple time is never exact.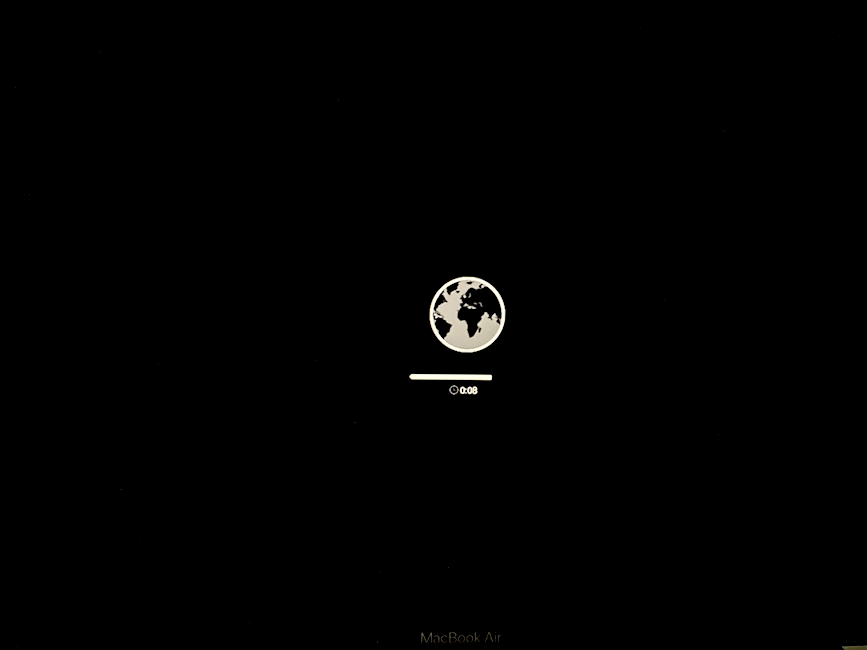 When the Mac restarted, I was asked for authentication details then the rescue menu was available. Unsure if the OS was installed, I selected the relevant item and I was surprised to see a version of Catalina downloading. This is not as easy as it used to be. When that was done and I restarted I had to download the latest version of Big Sur, but that also meant entering Admin and password details that I had wanted cleared for the new user. I was inwardly grateful for the speeds that my broadband connection provides.

Once done, I spent a while making some adjustments to the System Preferences that will make the first experience a little easier for the new user, like language selection, date (BE calendar). I also made a number of notes, backed up by photographs, so that the user knows what to look for. I took photographs with the iPhone rather than screenshots as the latter would have meant starting Photos, and I wanted this clean. Screenshots are much better. With each image I sent some simple directions, with the first being the need to change the Admin password. I created an easy one (even then not straightforward) so that I could access the computer, but some things should really be done by the new owner.

I anticipate calls in the future to guide my friend in the use of the Mac, and I saw a timely article on AppleInsider by Malcolm Owen, that explains how to share the screen using Messages. I had set up screen sharing in the past using the feature available in Sharing preferences, but this is a more direct way to achieve highlighting information that a remote user may be unaware of. Because the new owner has limited English skills I pare instructions down to the minimum and use illustrations to guide.
Graham K. Rogers teaches at the Faculty of Engineering, Mahidol University in Thailand. He wrote in the Bangkok Post, Database supplement on IT subjects. For the last seven years of Database he wrote a column on Apple and Macs. After 3 years writing a column in the Life supplement, he is now no longer associated with the Bangkok Post. He can be followed on Twitter (@extensions_th)