Tuesday Notes: Interim Updates Galore; M2 Speculation; The Future Watch
By Graham K. Rogers
---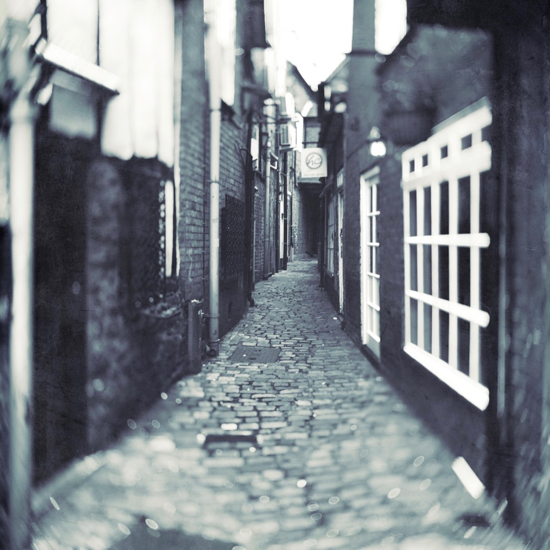 Several interim updates were released at the start of this week for Macs, iOS devices, iPads and the Apple Watch: security fixes. With the M1 iMac and iPad Pro orders being processed, there are thoughts on the next development of Apple silicon: M2 or what? There is also potential for new features for Apple Watch: already a life saver.

Last time out with the Saturday Digression I was firmly looking at the present with the recent updates and the opening of product ordering. I have checked the Apple Store a number of times since those comments and find that the iPad Pro devices with WiFi+Cellular connectivity are still unavailable. The AirTags, likewise are not yet available for ordering.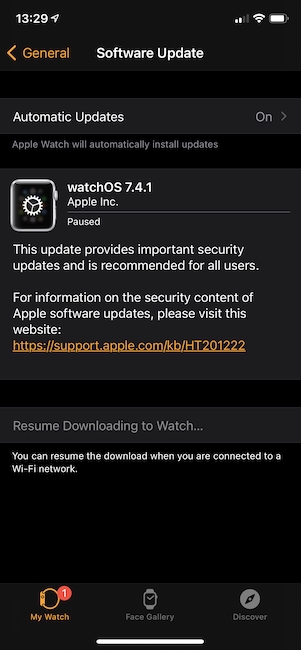 Early in the week, Apple updated the recently released macOS Big Sur (11.3) to 11.3.1. The update last week had some serious security problems to cover but this was another security release. There are also updates for iOS (14.5.1) and iPadOS and to the Apple Watch (7.4.1). It took much longer to update the iPhone than the iPad Pro. The Watch (52.2MB) comes later although it downloaded and is ready to install when I put it on the charger.
I was alerted to the Big Sur update by early morning emails from hoakley (Eclectic Light Company) - that page was later updated with information regarding the update - and from Mr Macintosh, with a lot of useful comments and links. There was again a difference in downloads between Intel and M1 Macs. On the Mac mini the download was 2.40GB. The download for the MacBook Pro weighed in at 3.30GB. The Mac mini update only took a few minutes, while the MacBook Pro - both download and subsequent installation - seemed to take several minutes longer. I have no empirical data to back that up.
Less than 24 hours before these surprise updates, hoakley had written on the pain that recent Big Sur updates had been causing among some users. One of the problems comes from the massive updates and the lack of standalone updates. As hoakley writes, "if you can't update a Mac using Software Update, the only option now is to download a full installer app for that version of Big Sur": a separate download for each device.
We used to be able to download Delta updates which kept things (regarding downloading) under some control, but Apple in its wisdom also insists that the whole installation has to come from its servers rather than downloading one file and sharing that among the Macs in the house (or office).
There may be some sense in that with regard to the different sizes, and hence different content for the Intel and M1 Macs; but it is not beyond the capabilities of Apple to be able to manage that. As a short term fix, OSXDaily outlines a way in which the essential components can be extracted from a download file, but it needs work in Terminal.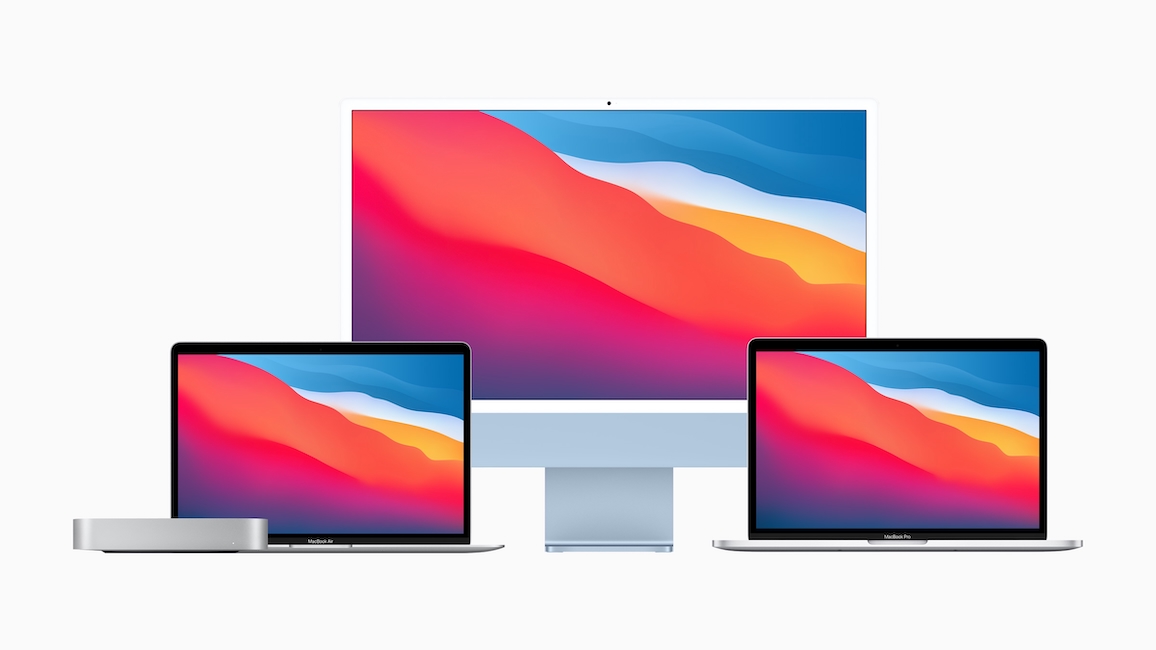 M1 equipped Macs - Image courtesy of Apple

That idea of different content could well increase in the next few months as several sources have reported in the last week that "M2" chips are being manufactured now (William Gallagher, AppleInsider). As this was just after the M1 iMac product announcements, there is likely to be much speculation floating around. It is clear that the current M1 chips have limited expansion, despite slight differences for the models now being offered (MacBook Air, MacBookPro, Mac mini, iMac and iPad Pro): each has different requirements in terms of ports and monitors, so the mother board is engineered differently, and the M1 chip installed has to work with that.
All of these models are also restricted to a maximum of 16GB of memory and that will clearly not be enough going forward as Apple (as stated) moves all of its Macs to Apple silicon. I saw a number of articles this week wondering when Apple will be putting the M1 in the iPhone. I would suggest you do not hold your breath waiting for that.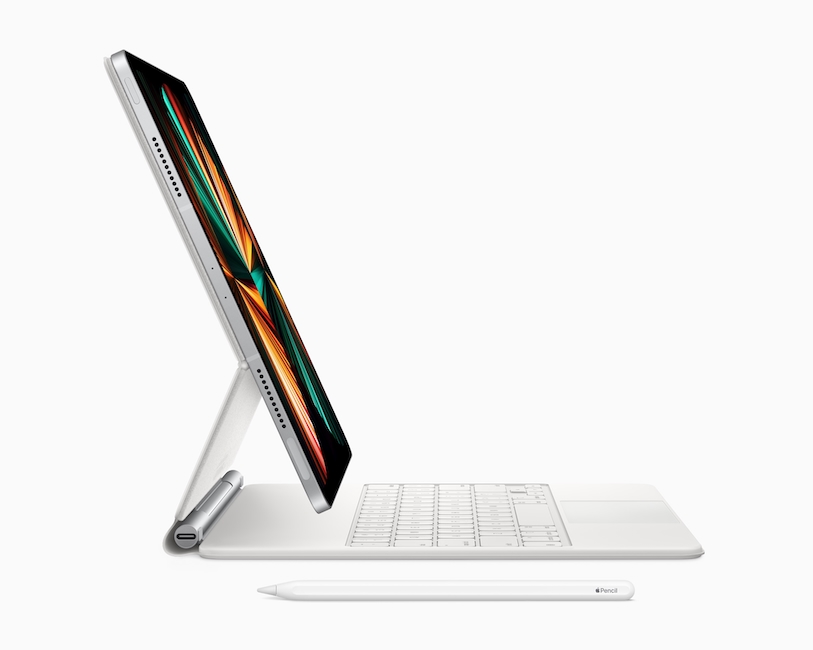 M1 iPad Pro - Image courtesy of Apple

Logically (and this word does not always work well with Apple speculations) the M-series chip, which is known to be scalable, like the A-series for the iPad and iPhone, needs to be developed further for these additional requirements. The working name for the processor is believed to be the M2. That does not preclude the M1X or something which expands some capabilities of the M1. What may well be needed for the M2 designation is an increase, perhaps to 16 for the number of cores built into the chip. That is heading into the territory of the Intel i9 chip, which costs 30-35,00 baht here (around $1,000) for those who need one.
The latest Rocket Lake i9 was released at the end of March. I had a look at the comments from Dr Ian Cutress (AnandTech) who notes that this is a 14nm chip. Apple's M1 uses 5nm technology. The new Intel chip has 8 cores and 16 threads, but "will offer higher frequencies and thermal velocity boost (TVB)." The article has an interesting comment on Intel's pricing structure suggesting the prices I saw online here, are far higher than Intel charges, or even than would be expected for normal retail purchasing in the USA, even if exchange rates and VAT are factored in. The Xeon Gold (Skylake-SP) with 16 cores was shown as 96,981.74 baht, although that comes from a Japanese site. Note also that the 2.5GHz, 28-core Intel Xeon W adds 245,000 baht to the 189,900 base price of the current MacPro. What could an M2 (M3?) do?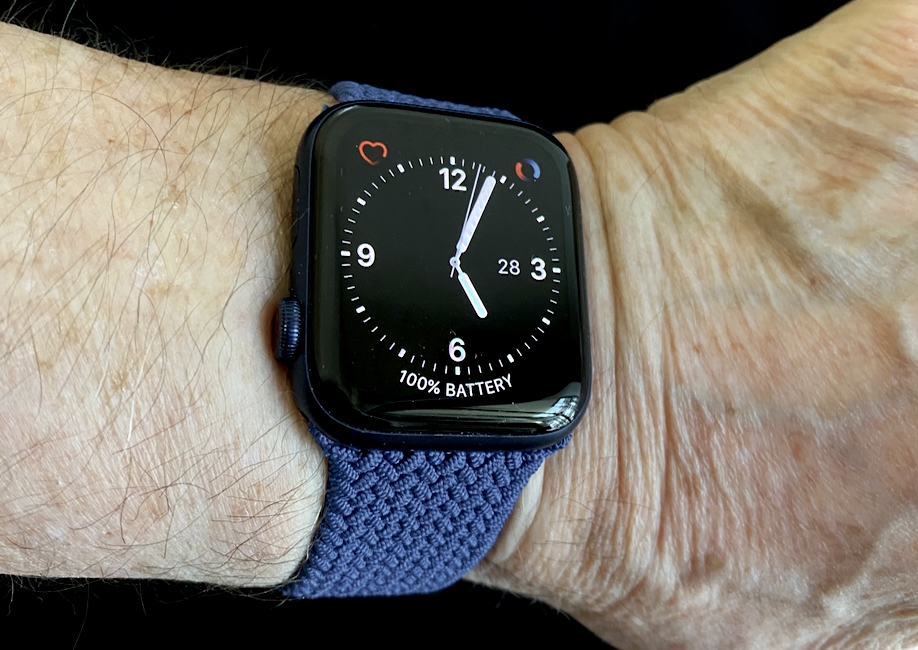 I have been a fan of the Apple Watch since the start and like the way I can monitor my health: important as I age. With the addition of 3rd party devices, using the iPhone I can monitor my weight (up and down like a yo-yo right now) and I used to be able to keep an eye on blood pressure. The device I had (from Withings like the scales) eventually succumbed after about 3 years and I have not managed to replace it yet. I also had a second blood pressure monitor, but gave that to my mother: far more important.
As the Watch has been developed, so additional features have increased its value for me and for others. Just last week, it is reported that a premature (surprise) baby delivered on a plane was helped by a physician and nurses on board, who improvised with equipment they had, including an Apple Watch (Amber Neely, AppleInsider). I am pleased about the arrival of fall detect, blood-oxygen and most recently the ECG. Fortunately I have not had a real fall, but the Watch has detected situations that resembled a rapid deceleration, which I have managed to do accidentally a couple of times in office chairs. The blood oxygen level check is a useful addition, particularly coupled with heart rate and sleep monitoring through a 3rd party app. Low readings at night suggests that the brain may not be fully oxygenated and that can affect other functions of the body.
A minor addition to iOS, working with the Watch last week means I can now unlock the iPhone when wearing a mask. On a couple of occasions, this has failed for me. This is normally the first time in a day that I try to unlock the iPhone, in an area where there is 4G but no WiFi, but then it works for the rest of the day.

Several articles this week including Hartley Chalton (MacRumors) et al have reported that it may be possible in the future to measure blood pressure, blood glucose, and blood alcohol levels. The glucose level monitor has been long expected and this would be of great assistance to those who are diabetic. When I last went to WWDC one of the developers I spoke to had an app that allowed easier monitoring of these critical levels, which was especially useful for parents with diabetic children. However, this still needed blood to be drawn (a pin-prick), which may not always be easy.
There was much research about this and suggestions about using different colors for the lights under the Watch that currently measure heart rate (red) and blood oxygen (green). It is reported that a British company, "Rockley Photonics, has developed non-invasive optical sensors for detecting multiple blood-related health metrics". They are using infrared (IR) light and claim that their biggest customer is Apple. Now that would make a good company for Apple to absorb.
I am enthusiastic about the detection of blood-sugar levels using the Apple Watch. Several people I know are diabetic. Using a Watch instead of an invasive process would be a considerable help. I have a tester at my office which I bought after a chat with Dr Richard Milani who was in Bangkok a couple of years back and who was evangelical about the way the Watch could be of value in medical treatment and follow up. In the interview there were several moments when the penny dropped for me.
I would also be pleased to see the addition of a simple blood pressure monitoring feature to the Apple Watch. I valued this ability when I used the Withings device with the iPhone and such a feature on the Apple Watch would add to the health monitoring abilities that are currently available. People used to scoff about the way people would check their health regularly, but the last year has shown how sometimes this could be critical.
I am less convinced about the alcohol monitoring, however. It might be fine to display a warning to prevent a responsible person from driving, but when people consume alcohol responsibility diminishes in many. I remember before the Road Safety Act, 1967, which brought in laboratory measurements (and the breathalyzer) one might often hear people saying, Oh I will be all right, when they clearly were not.
As a policeman in the 1970s I arrested many people using this (and updated) laws and it was clear to me that the number of people who are negatively influenced by alcohol firmly believe they are not and that the officer (me) was wrong. I also went to several accidents, some fatal, that were alcohol-related. Try telling a woman that her husband will never be coming home again as a result of another person's actions.
What I wonder about here is the accuracy of a reading - Apple is always clear that readings are for advice only - and how many will ignore the figure (It's only just over) or in the event of litigation for driving over the limit (in those countries where the authorities take it seriously) a person may consider suing Apple (always fair game) for an appearent low reading which led to over-confidence. There will have to be more work done on this specific feature. The others should be made available as soon as is possible.
Graham K. Rogers teaches at the Faculty of Engineering, Mahidol University in Thailand. He wrote in the Bangkok Post, Database supplement on IT subjects. For the last seven years of Database he wrote a column on Apple and Macs. After 3 years writing a column in the Life supplement, he is now no longer associated with the Bangkok Post. He can be followed on Twitter (@extensions_th)