Saturday Digression: Apple Revenue, Updates and Orders - A Busy Week (amended - spelling)
By Graham K. Rogers
---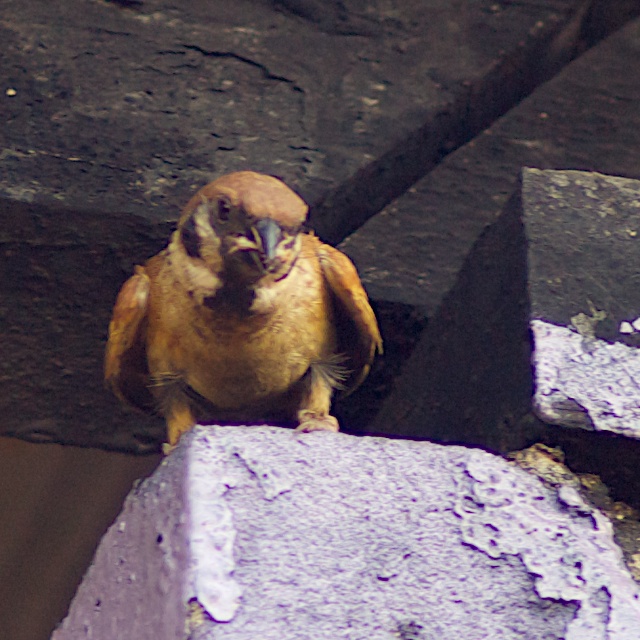 It has been a busy week for Apple, with the Q2 2021 figures released on Tuesday and the doors open for ordering some of the new products on Friday. Apple operating systems also had updates during the week. Apple did try Flash on the iPhone: embarrassing.

Predictions from analysts of a 40% increase in revenue year over year were appearing at the beginning of the week. The reality, when Apple announced Q2 2021 figures on Wednesday was far higher. A Tweet from John Gruber caught it all - "Record-breaking all around, but I'll point to one number: Mac sales went from $5.4B to a record $9.1B year-over-year. Not bad for a 37-year-old platform." My maths tells me that is just under 60%.
Several product areas had record sales this quarter, especially the iPhone and Macs. Services were up, as were wearables, but not to the extent that the other sectors achieved. Again, I cast my mind back to the pride expressed by Steve Jobs at the iPad announcement in 2010 where he revealed that the previous quarter's revenue had been $18 billion. This quarter it was a fraction under $90 billion with revenue up 54% year over year to a new quarter record. Here is the main part of the press release:
Apple today announced financial results for its fiscal 2021 second quarter ended March 27, 2021. The Company posted a March quarter record revenue of $89.6 billion, up 54 percent year over year, and quarterly earnings per diluted share of $1.40. International sales accounted for 67 percent of the quarter's revenue.

"This quarter reflects both the enduring ways our products have helped our users meet this moment in their own lives, as well as the optimism consumers seem to feel about better days ahead for all of us," said Tim Cook, Apple's CEO. "Apple is in a period of sweeping innovation across our product lineup, and we're keeping focus on how we can help our teams and the communities where we work emerge from this pandemic into a better world. That certainly begins with products like the all-new iMac and iPad Pro, but it extends to efforts like the 8 gigawatts of new clean energy we'll help bring onto the grid and our $430 billion investment in the United States over the next 5 years."

"We are proud of our March quarter performance, which included revenue records in each of our geographic segments and strong double-digit growth in each of our product categories, driving our installed base of active devices to an all-time high," said Luca Maestri, Apple's CFO. "These results allowed us to generate operating cash flow of $24 billion and return nearly $23 billion to shareholders during the quarter. We are confident in our future and continue to make significant investments to support our long-term plans and enrich our customers' lives."

As well as some of the figures of sales behind these impressive figures, there was other news that suggests the impetus will continue. Patently Apple report that sales in India (where Apple is now manufacturing some iPhones) have risen 207% year over year for the quarter: 38 million units in Q1 2021. While in the USA, Stephen Warwick (iMore) reports that Delta Airlines are to buy 19,000 iPhones to enable flight attendants to use 5G and AR to improve the flight experience of travelers.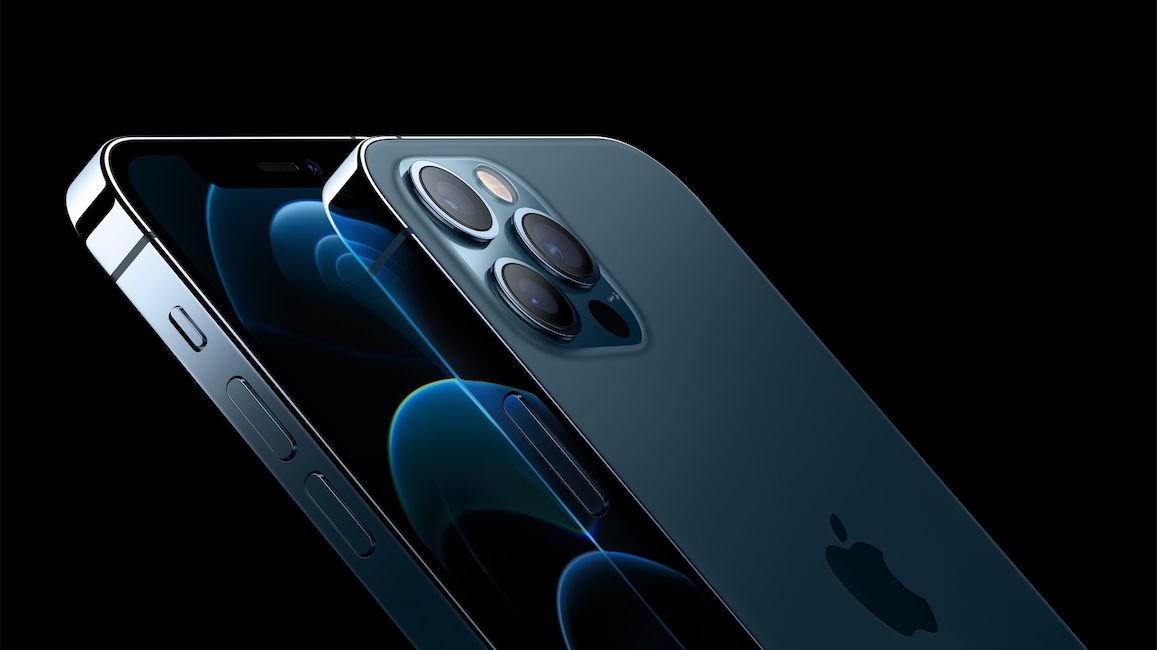 iPhone 12 - Image courtesy of Apple

There were updates for iOS and iPadOS this week: version 14.5 has some interesting new features. Updates also arrived for macOS and the other operating systems: WatchOS and tvOS.
I did all three at the same time (Big Sur, iOS/iPadOS) after running a backup on the MacBook Pro. I left the Watch and the AppleTV until the evening. Installation times were somewhat different for the Macs and mobile devices. The iPad showed its white progress bar first and restarted while the iPhone was still on Preparing Update. The Big Sur update had not even finished downloading by the time the iPad Pro was done. That was just as the Verifying process for the iPhone began and the installation was complete more than 10 minutes before the Mac was done. I also updated the Mac mini later and noted that the download was smaller at 5.71GB compared with the 6.62GB of the MacBook Pro, so there were probably some M1-specific updates in that. Big Sur has had multiple changes which are outlined in a couple of articles by Mr Mac and hoakley (Eclectic Light Company). I link to a later post by hoakley here as that had more details.
As part of the extensive update, there were several security changes, including one that covered a major threat. Although the two Macs I updated (a third was already running beta software) had no apparent problems - I even ran a Webex class afterwards - others have not been so lucky. Hoakley (Eclectic Light Company) makes a number of comments on the update, on shortcomings, and in ways things might be fixed.
I knew there would be lots of changes to iOS and Federico Viticci (MacStories) has a good look at what Apple put in the update. Updating tvOS is much easier where I live now. In my old condo, I always found problems updating with the internet provider I had. IOS also failed often at the "Verifying" step: something in the process failed to shake hands.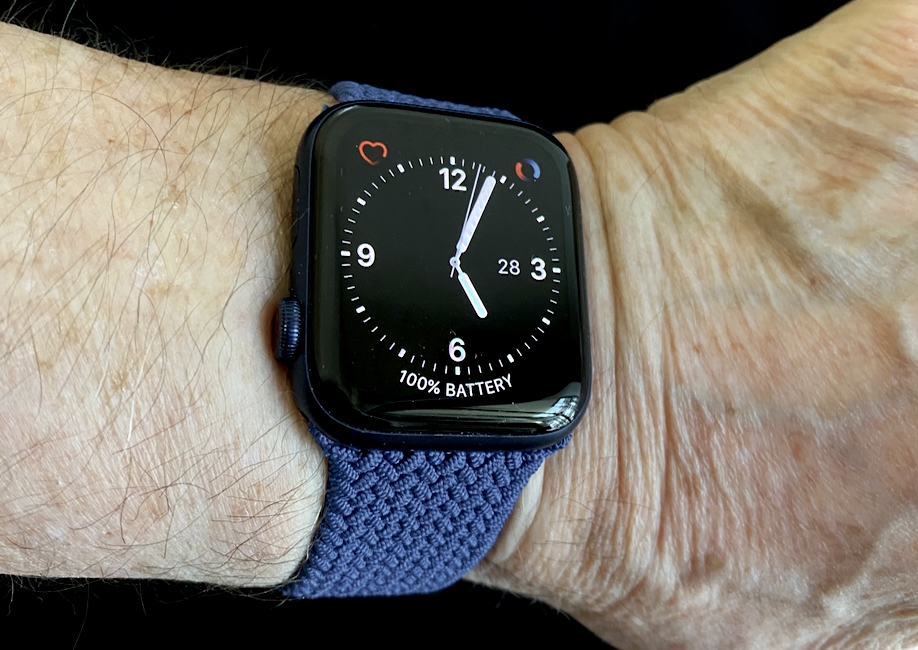 Apple Watch 6

I put off updating the Watch as that only seems to work here in the evening, so after 5pm, I gave it a try and it worked first time. I am sure I was not the only one who had found the earlier updating a bit tedious on occasion. Updating has become much easier. With iOS 14.5 installed I wanted to try the face mask unlocking feature. A message appeared on the phone after the WatchOS update and that took me to the Face ID & Passcode section in settings on the iPhone where a button can be turned on, way down the page. This feature worked first time.
Entering a passcode had become tedious, especially considering the number of times here one is asked to check in; but this will take some of the edge off to that. I had ample opportunity to try this out the morning after I had complete the updates and with the way we are asked to check in to malls and even shops inside them, the feature had a good workout and only let me down once. I did find that the MorChana app I use for checking in (using QR codes) failed consistently that day. At home later I saw there was an update which fixed the problem.
Another feature with the iOS update was that the system checked the battery for optimisation. Over the years Apple has taken a lot of criticism (some not altogether justified) over the batteries in the iPhone and there has been much work on this in the background. This time the work is a little more visible and does announce what it is doing at the outset. Results are not going to be instantaneous and the recalibration may take a few weeks.
The TV update opened with a page of new features: Home Screen; Watch new Apple originals; and Color Balance. I was slightly surprised that this was available for my older (vanilla) box. I was also asked if I wanted to send analytical data to Apple. I don't mind so accepted. I tried once or twice to use Color Balance, but according to several online comments, it needs all the planets to be in alignment. I will keep at this.

When it was announced that the Apple online store was open for pre-orders of the AirTags last week I was quick to have a look but unsurprisingly, this may have applied elsewhere. Users in Thailand were not included. Ordering opened at the end of the week (30 April) and they are still not live on the online store for Thailand.
However, Friday evening (here) the store changed. This time, instead of going offline, the pages were changed without a break, although it may have caused some problems with users in other countries reporting odd ordering problems. They were not alone, but the new Macs are not affected and delivery in Thailand is shown right now as end of May, beginning of June.
The iPad Pro panel had changed and now displays an "Order" button, which I pressed as soon as I saw it. I had decided on the 11" iPad Pro (as I have now) with WiFi + Cellular but when I made the choices (color, storage, connectivity) the Buy button stayed gray. I had a look at the same choices using the iPhone, in case my earlier selections had broken something, but that was the same. While on the page with the iPhone, I accidentally pressed the Wifi-only means of connecting and the Buy button turned blue. Back on the iPad, I had another look: no Cellular.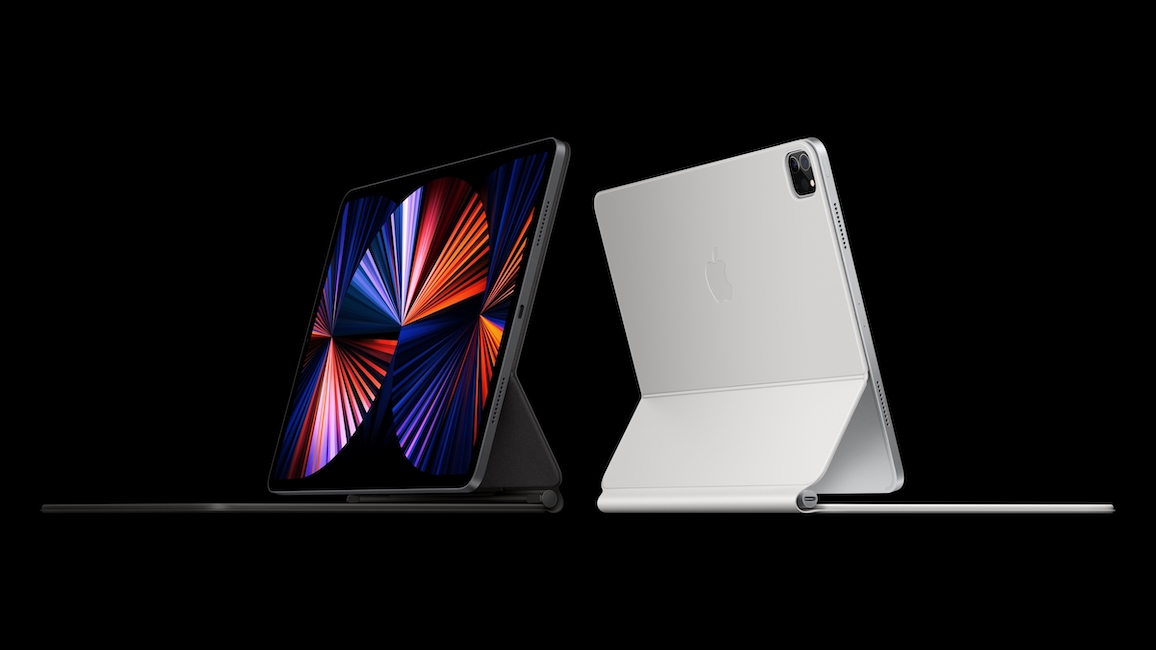 The M1 iPad Pro - Image Courtesy of Apple

I also checked with the 12.9" models and this was the same. I tried the other storage capacities with identical results. I speculate that this could either be a problem with the carriers here (liaison perhaps) or the authorities have not yet given this the stamp of approval. It would have been nice to have the cellular option, but I have been using my current iPad Pro with only WiFi for the last couple of years so I will not notice much difference. And when I need internet access I use the iPhone Personal Hotspot. My order is being processed.
There are two related accessory decisions I have yet to make: the keyboard and case; and the Apple Pencil. The case I have been using with its integrated keyboard has been a boon to productivity so this is a must-have, although I am not sure which one will work. I will try my current case in the hopes that it works although I am fairly certain that the connectors were changed. I have a spare Bluetooth keyboard for initial working, but if necessary I will order a new keyboard/case as soon as I confirm what I need.
This is the same for the Apple Pencil which is an important tool when I am editing papaers, reports and thesis work. When my current iPad Pro arrived I was unable to use the original Apple Pencil, which I still have for the Gen 7 iPad. I bought the Apple Pencil 2. I am sort of hoping that this will work with the M1 iPad Pro, but if not, it will be down to the Apple Store with my credit card at the ready.

Former Executive VP at Apple, Scott Forestall, has been giving a deposition as part of the evidence process in the case of Epic vs Apple. There have been some interesting revelations regarding early stages of the App Store and of certain apps. Chance Miller (9to5 Mac) reports that Forestall outlined the early decision not to have a store as some executives thought there should not be the ability for third parties to do any natively compiled applications. One of those was Steve Jobs. The execs preferred just web applications. I think Apple may be glad that was changed.
Another revelation concerned Adobe Flash. I just hated it on the Mac anyway, especially with its insecurities and the fuss I had to go through every time it needed an update. I was glad to see the back of it, and chuckled when I saw Steve Jobs' open letter about why Flash would not be on the iPhone. There was more to this than just Steve Jobs being Steve, as Forestall gave evidence that they tried hard to make it work on the platform, but "the results were embarrassing". The whole quote from the article by Filipe Esp&oacutesito (9to5 Mac) is worth examining:
We did not ship Flash. We tried to make Flash work. We helped Adobe. We definitely were interested. Again, this is one where I thought if we could help make it work, this could be great. Flash has been such a problem because the way that it hooks into systems, it's been a virus nightmare on Windows, even on the Mac. And when we got it running on iOS, the performance was just abysmal and embarrassing and it could never get to something which would be consumer value add.

I take a lot of photographs in my spare time, although Covid has curtailed some of the travelling about I used to do. One of my favourite areas was Samut Songkran which was at the center of a recent surge in infections. I had already decided not to travel there because of the high numbers of people going to the market there. Instead I have been taking photographs within Bangkok as I travel to and from shopping trips: food and other essentials.
As well as a good DSLR camera (Nikon D850) I usually carry a medium format film camera with me, mainly a Hasselblad, but I have others as well. One of these is a Rolleiflex Twin Lens Reflex camera (TLR) which I accidentally bought on eBay. I won the bid and the rules mean I have to pay up. With a personal history of SLR and DSLR cameras, this meant learning a new approach. Right from the first roll, the output was good and sharp despite a ground glass that needs cleaning (or even replacing). I recently wrote about this on the EMULSIVE site, which has a wide range of contributors: AN ACCIDENTAL ROLLEIFLEX TLR: A NEW EXPERIENCE WITH THE ROLLEIFLEX AUTOMAT 6x6 MODEL RF 111A (excuse the caps but this is how the site does things). It is a site worth following and not just because I put articles on there.
Graham K. Rogers teaches at the Faculty of Engineering, Mahidol University in Thailand. He wrote in the Bangkok Post, Database supplement on IT subjects. For the last seven years of Database he wrote a column on Apple and Macs. After 3 years writing a column in the Life supplement, he is now no longer associated with the Bangkok Post. He can be followed on Twitter (@extensions_th)