Saturday Comments: Intel changing trains; Code for new Apple Devices; 20 years of OS X; Facebook Navigations
By Graham K. Rogers
---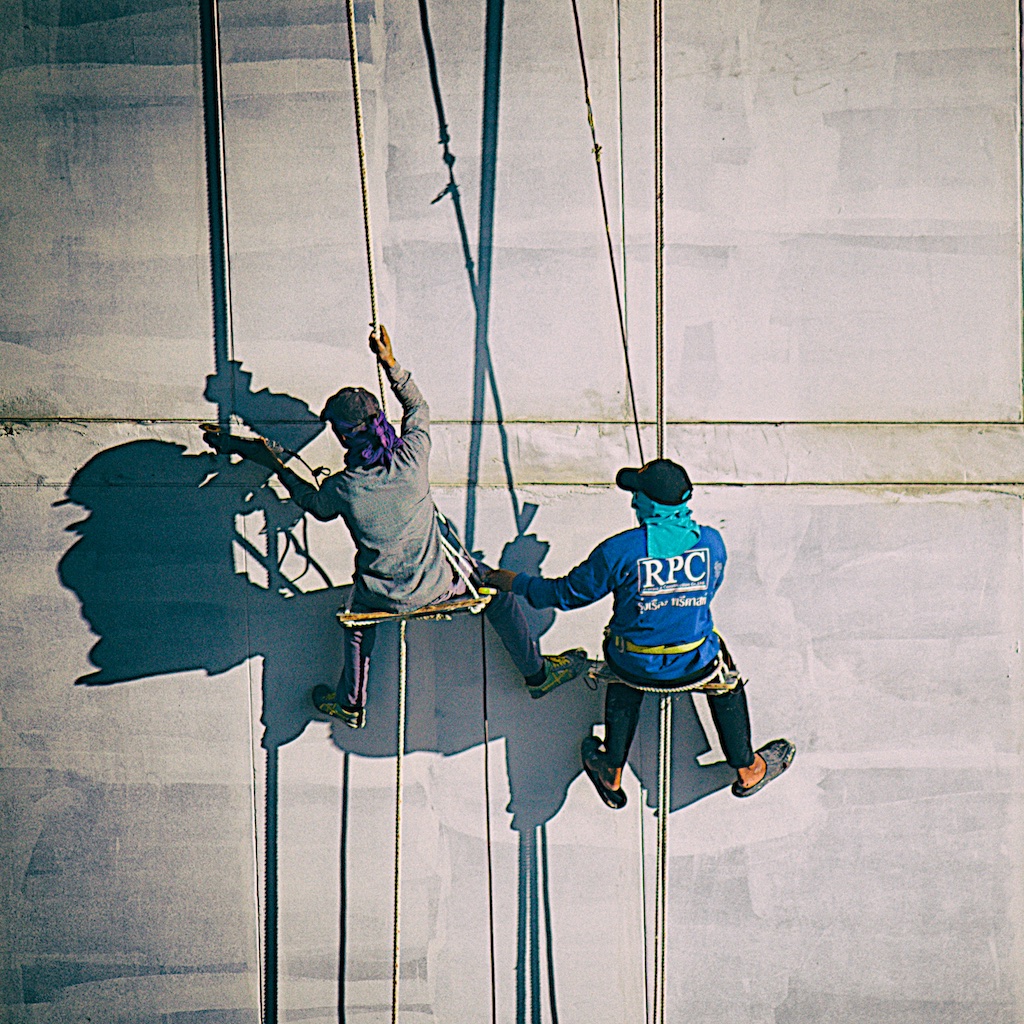 Intel's ads ridicule the M1 but they want to make chips for Cupertino. Social Networking sites may be in line for legislation as they have failed to police themselves. Apple legal ups and downs. Similar Thailand Post and Royal Mail Phishing emails; and glitter bomb revenge on scammers.

Intel have been doing some odd things recently. Since the release of M-series chips, the company has spent a lot of money trying to ridicule Apple, but instead have managed to annoy a number of online commentators with the sheer pettiness of what they are doing. Instead of sarcasm, get off the floor and do the job you are good at. I am not alone with this comment. No one is denying that Intel cannot make chips; it is just that Apple decided to take a different direction, as it had with the Motorola chips and PowerPC before.
Now, however, even while the ridicule site and videos are hot, Mikey Campbell (AppleInsider) writes that, it has been announced that Intel is to build a couple of chip factories in Arizona and they will produce x86 chips as well as ARM chips. Campbell adds, "Intel CEO Pat Gelsinger told press that IFS will be run as its own unit and is currently working with Amazon, Cisco, IBM and Microsoft on the initiative, according to Engadget. The company is also looking to gain Apple's interest," even though Cupertino relies on TSMC and has done for a while.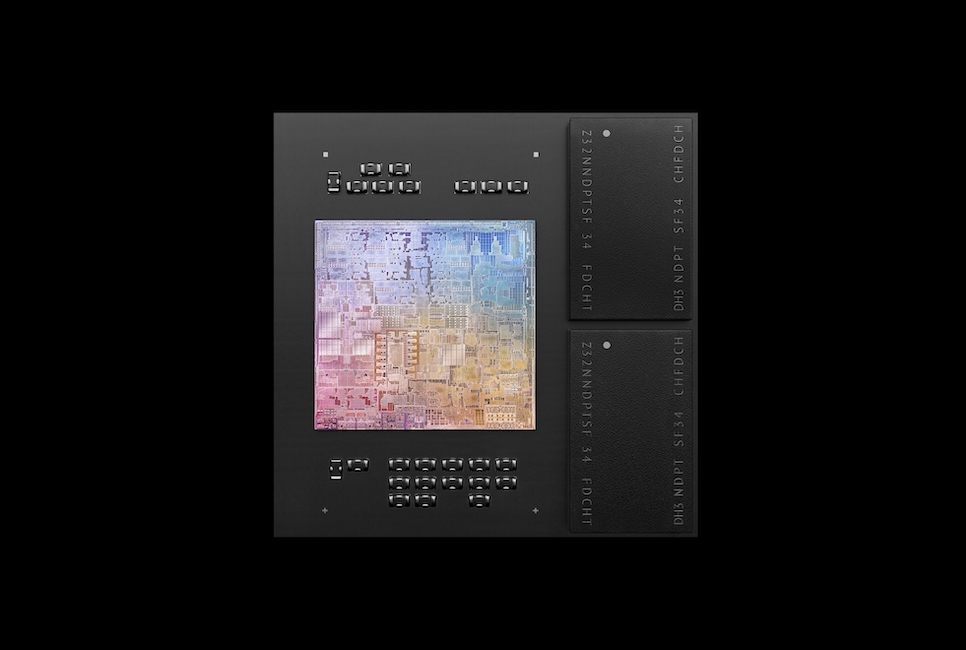 M-series processor - Image courtesy of Apple

The move to Apple silicon was because Intel could not deliver. After the sarcasm, this attempt at pragmatism is a bit thin, but Tim Cook is a pragmatic operator and if the price (and quality) is right, why not; but I would like to be a fly on the wall when (or if) negotiations ever start. Oliver Haslam (iMore) also used that fly on the wall idea when he comments on this wondering if the new CEO actually talks to his advertising team. Maybe not, he concludes; but a later report from Joe Wituschek (iMore), suggests something different. The CEO regards the advertisements as "competitive fun". They looked to be poor taste or sour grapes to me and several others.
As well as the planned factories in Arizona, Intel also intends to add 1,600 staff to the 5,000 already employed at its Leixlip plant in County Kildare, Ireland, Michael Devine reports in the Irish Independent. The chips produced here are 7nm so there is no real technical expansion, however, the ability to increase production of its products will be useful, particularly for European customers.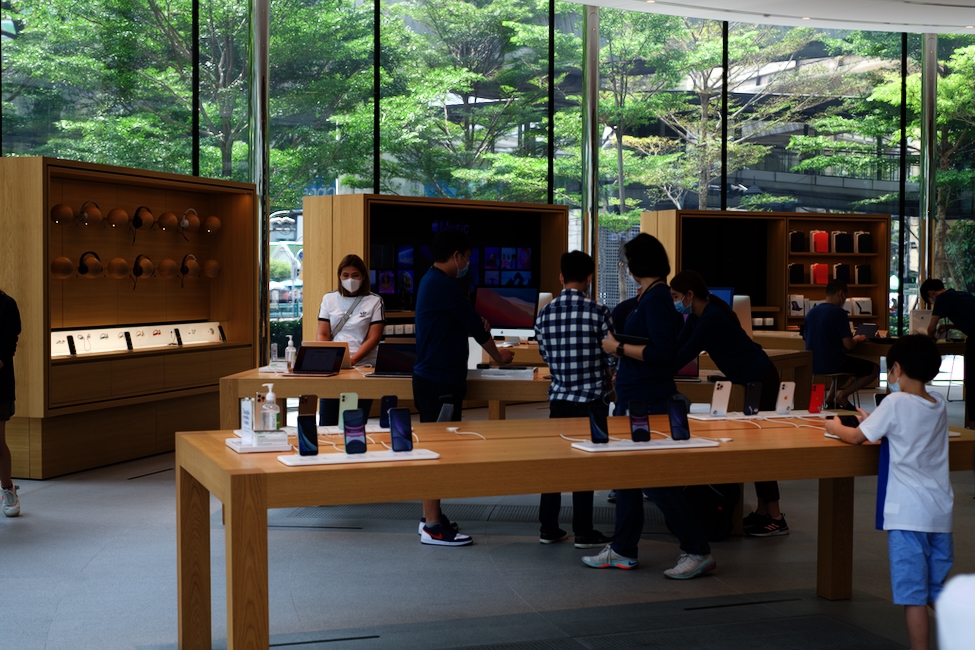 Apple Store Central World, 27 March 2021

It was 20 years ago this week that OS X was first released. As Jason Snell, Macworld, writes, Apple was in a bad way and several attempts had been made to develop a suitable OS that would take Apple forward, but those like Pink or others just were not working. Gil Amelio, the CEO, then took a major gamble and bought NeXT, the startup that Steve Jobs had put together, with highly priced computers and a demon, Unix-based operating system. It was not all plain sailing with what became OS X and now macOS (as well as the basis for what is now iOS), but it did have the advantage that when Amelio bought NeXT, he also got Steve Jobs.
Jason goes through the various OS X releases with comments on each. I began with version 10.1 and remember lining up in a crowded Siam Discovery for the release of Lion (10.2) at 6pm on a Friday night, then rushing home to install it and write some suitable words. It cost 6000 baht then (just under $200). Apart from a minor problem with a 3rd-party plugin that was fixed within a few days, Jaguar was a positive update and things began to look up.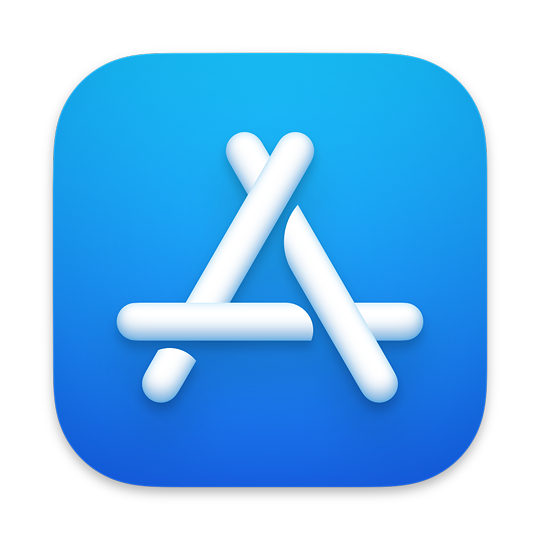 There were updates available this week for iWork apps: Keynote, Numbers and Pages. I found them first for the iPads and then the Macs and iPhones. The updates put the version number to 11.0. Malcolm Owen (AppleInsider) et al writes that among the changes are revised editing tools to make it easier to design documents.
As is usual another beta of Big Sur, as well as betas of iOS and iPadOS were released this week. However, the latest macOS 11.3 beta has some references to new M-series Macs, just in time for Intel's latest desperate comparisons. Filipé Esposito (9to5 Mac) reports that code in the release identifies "iMac21,1" and "iMac21,2" (not screen size, he adds). The article implies that these could be new iMacs, so they could be coming next month according to other speculation. There is also information from another article that references the A14X chip which could indicate an iPad Pro update. This was as earlier rumors predicted.

In what may be the best headline of the year, Alyse Stanley on Gizmodo explains how Mark Zuckerberg, has changed his tune. As I mentioned last time, far from the disaster to small businesses that was predicted by the Facebook Ad in the Wall Street Journal, and just as far from the disaster Facebook had expected in its knee-jerk reaction to Apple's upcoming privacy requirements, Mr Z now thinks Facebook can work with (or around) the requirements from Apple.
Many comments regarding the original stance dismissed many of the claims, and thought that much of what had been put forward was (at best) misleading. There were also a number of articles commenting on the AI use that was questionable, particularly with regards to the ways in which this served up advertisements tailor-made for individual users. All change now, FB has found a way through, but I am not convinced that this is a Road to Damascus moment. Indeed, Alyse Stanley calls this "corncobbing . . . to continue to embarrass oneself rather than admit to being brutally owned" which leads to the headline: "Zuck Slowly Shrinks and Transforms Into a Corncob Ahead of Apple's Looming Privacy Updates".
So this new approach makes the revival of oft-ridiculed analyst, Trip Chowdhry ("Innovation at Apple is over et al") all the more odd. That quote about innovation was made the day Apple announced "the world's best selling tablet computer" and he is also famous for the "Apple is doomed" prediction, giving Cupertino a few weeks of survival if a watch was not introduced. There is more. This week, however, just after Zuckerberg said that he thinks he can work with the Apple changes, Chowdhry writes (Laurie Sullivan, MediaPost) that the privacy update in iOS "will negatively impact measurement, metrics and monetization at Facebook, Twitter and other social media companies". This is despite several other comments in the past few weeks online suggesting that this is less likely. He warns investors to steer clear of social networking stocks. And more.
As I had speculated with the grumbling from politicians increasing in volume, social networking sites may be about to come under more government control because they have failed to police themselves. Note my comments above and on the use of AI in an earlier commentary a couple of weeks ago, which refined targeting of ads, making these sites political weapons: Brexit, Trump, and the attack on Congress. In the Irish Examiner Diane Bartz and Elizabeth Culliford report on the appearance of the tech moguls in front of two subcommittees of the House Energy and Commerce Committee. Zuckerberg et al were told, that the time for self-regulation is over. They were given a chance (several really) and output was not reined in. Another take on this from MIT (Michael Reynolds-Pool) specifically references the AI (above) and reports on Zuckerberg's reluctance to address the problems.
I saw a related article that had me scratching my head from Rita Liao (Tech Crunch). Not that the article itself was in any way defective, but the content tells us that from May 1, apps in China can no longer force users into providing excessive personal data. I had to read that a couple of times as this is a state that collects as much data it can from its population, including photo IDs that can be used in the face-recognition systems it uses.
As the article explains, some data is necessary, and I would allow location data to be shared for certain apps, but it is pointed out as an example that biometric data is often requested for some purposes unnecessarily. So certain apps are to have guidelines as to what they are able to collect, but there is no information (or control) on what the government itself can gather from the users who are already restricted with regard to internet access.

It may not be Facebook's week. Or month, or year. The Supreme Court has refused to hear an appeal of a decision from the 9th Circuit that said a case could proceed. It is alleged that Facebook tracked users and continued to monitor their activities around the web even when not logged into Facebook's service. Although they stopped doing that in 2011, any wrongdoing does not evaporate: nor does the $5 billion they are being sued for. Kieran McCarthy (The Register) writes, "Facebook was using a combination of third-party plugins and browser cookies to keep constant watch of its netizens, pulling in streams of information about what they were doing online and compiling it in a vast database that it then indirectly sold to advertisers." They say it was used to "tailor content." I am not convinced.

Apple had its wings clipped in a couple of markets last week: Brazil and Texas. There was considerable press when Cupertino announced that it was leaving the charger out of the box of the latest iPhone. It was claimed this was for environmental reasons; after all most of us already have chargers, although I tend to pass mine on to whomever pass my old phone to. With other devices and the cables I have, I easily manage to put together charging for him and work, so I don't actually need a new charger each time. There was some suggestion that Apple could have adjusted the prices with the charger-less phones, but it would not have been much in reality.
However, a court in Säo Paulo, Brazil has taken a dim view of the stance and fined Apple $1,920,594.42 (R$ 10,546,442.48) for removing the charger and for "selling devices with factory defects, of maintaining unfair terms in the contract with consumers and of not having repaired a product that was still under warranty" (Stephen Warwick, iMore). That second part, which does not really relate to the first, could be more of an indication of how the local arm operates. Users in Thailand may remember a grey period, before Apple set up offices here when warranty work was the subject of several complaints, although some were because of the tight restrictions under which warranty work was done then. With no office here at that time, everything went through Singapore.
Apple has had a strange history in Brazil and is in an ongoing battle about the iPhone name as it clashed with a pre-existing product in the country (Jack Gramenz, NewsComAustralia). IGB Electronica and Apple both use the iPhone name in Brazil, but neither its happy, although the court case (headed for the Supreme Court there) may be more about the losses IGB Electronica is facing.
Apple has also been fined $308.5 million by a Texas court over a digital rights management (DRM) patent infringement, although Apple will fight this. Kim Lyons (The Verge) et al reports that a lawsuit originally filed in 2015 over FairPlay, was decided in favor of Personalized Media Communications. 7 patents were in question and a decision by the Patent Trial and Appeal Board went in Apple's favor but was then overturned and went to trial.
The oddest thing related to Apple was the scheduled reading of a Bill in the Arizona legislature which never happened. There had been a lot of talk concerning the way the State would change the way Apple was able to run (and charge fees) the App Store in the State and a Bill was prepared. However, Andrew Orr writes, "although HB2005 was first on the agenda, it wasn't introduced to vote upon". Some are alleging backroom dealing: it is known that Apple hired lobbyists (normal for any company with a specific interest). Was pressure applied or a deal done? As it is Apple, we are bound to hear more about this. And isn't Arizona where Intel are planning those chip factories?

This week I had my last online class for a while and with some spare time had a chat to the students. I was able to run this from home rather than the classroom I had been allocated for the last few weeks as a rule laid down that assessments in "hybrid" classes needed all students to be online. They were happy to do this as they recognized that the class-online format was less successful. They also asked me about my preference for teaching: classroom of course, but if some students have to isolate (one is in the "hot" area of Samut Sakhon for example), the teacher should be able to decide how the class is run. An example if how this can go wrong is that one of my students had an online class that finished 10 minutes before mine started. He then drove from the northern outskirts of Bangkok to attend my class: about 30 minutes late of course. When I discovered why, I ordered him to stay home: too much risk from driving that far to make it compulsory.
Next time I have a shorter course with some of the group, but the materials are far more intense. The class concerns ethics and morals and changes every time I teach: Wikileaks, Manning, Snowden, Cambridge Analytica. There are some regular points and I introduce the students to a wide range of movies, books and online articles, starting with Colossus, the computer developed by the team at Bletchely as part of the Enignma decryption task force: is it ethical to break into a computer?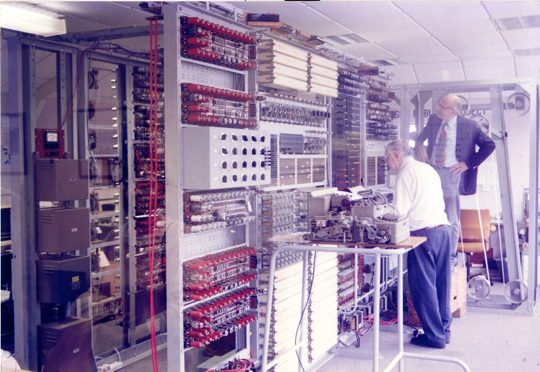 I had mentioned a couple of times before about the emails I keep receiving that purport to come from the Thai Post Office. They don't and they have been tracked to a server in Russia. The text, which is in Thai (which I cannot read) claims I owe a small fee. It is so ridiculously low that some people would just click and try to make a payment on whatever page appears when the (false) link is used.
An article by Kieran Doody in the Telegraph and Argus - a Scottish newspaper - outlines a similar email (allegedly from Royal Mail) that ended up with the victim having her bank account emptied. She clicked on the link in the mail and entered a seemingly legitimate site where she entered bank details (already a couple of red flags here). However, she then had a phone call which seemed top come from her bank. A plausible story about fraud risk was given, and she was asked to transfer all her money to a "safe account". Bye bye money. Phone calls, links in emails, plausible stories: not to be trusted; but it is so easy for people to be suckered in.
If you have time, there is a long video by the Glitter Bomb man who set up a couple of scammers from an operation based in India, and got the money back for a couple of victims, as well as there being arrests.
Graham K. Rogers teaches at the Faculty of Engineering, Mahidol University in Thailand. He wrote in the Bangkok Post, Database supplement on IT subjects. For the last seven years of Database he wrote a column on Apple and Macs. After 3 years writing a column in the Life supplement, he is now no longer associated with the Bangkok Post. He can be followed on Twitter (@extensions_th)