Saturday Diversion: Apple Events and Potential Announcements; Restrictions in Russia and China; 5G Patents and Huawei
By Graham K. Rogers
---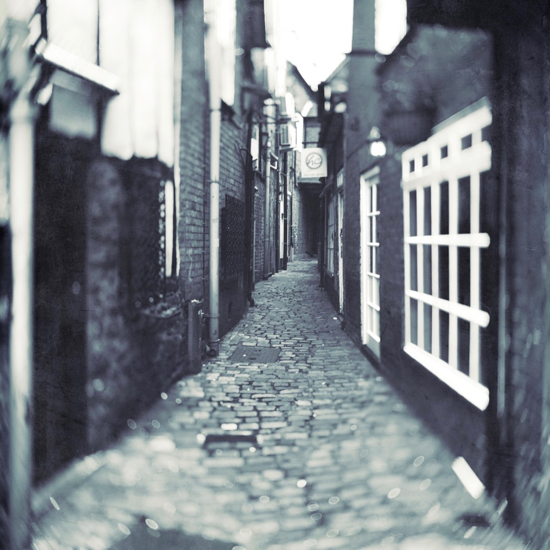 Late March was never on, but there is speculation now for an April Apple event; but what will Apple pull out of the magic hat? Intel is still locked in a game in which it tries to belittle the M1 chip, but instead makes itself look increasingly petty. Huawei may hold the keys to the 5G kingdom and is set to make a lot of money.

Several rumors have been predicting an Apple event on 23 March, although the most recent reports suggest that this may now be moved to April. We have already run through some of the anticipated or potential products that could be announced, so it is not a surprise to see that evidence for a new iMac with ARM processor has been seen in an XCode crash report by developer Dennis Oberhoff, developer of the DaftCloud application for Mac (Chance Miller, 9to5 Mac). I would have been surprised if Apple had not been developing such a device, but what the crash report does not reveal is the type of ARM64 chip used: M1, M1X, M2?
Also now predicted (not completely a surprise) is a new iPad Pro, but Corinne Reichert and Stephen Shankland (CNET) suggest this will have an additional Thunderbolt port, which would be really useful, especially as the current one is on the right and the Macs have their two on the left. Also in this article is the speculative idea that an M-series chip will be used and I am less convinced of that. However, the article that they sourced by Mark Gurman suggests the chip speed will be comparable with the M-1, and not that it will have the M-1, which does make more sense, say an M14X.
The use of Apple silicon is clearly going to increase. After all, Apple has said that its entire lineup will be moved to the new chips in the next couple of years, although at this stage there is no indication just what that lineup will be. We recently said goodbye to the iMacPro for example so other devices may be changed or lost. What is clear, although perhaps not to Intel, is that Apple has moved on; and not for the first time. I have used several processor types: Motoroloa68K, PowerPC (I still have a G4 iMac), Intel (I have a couple of those too), and now M-series. Apple prepares properly for these changes (Macs with Intel x86 were being tested for about 10 years before the switch) and moves on. That was behind my decision to move to OS X and which led to me writing columns on Apple for a while.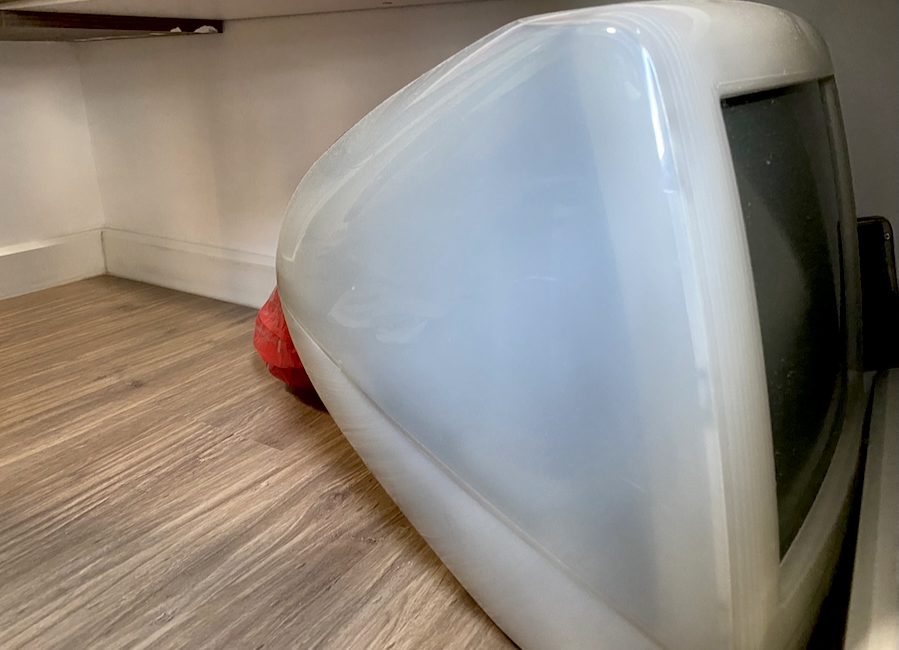 My G4 iMac, which I still have, came with System 9 and OS X. I could switch between the two systems, although not on the fly. I was familiar with System 9 as it was a development of earlier OS versions that I had been running on a number of Macs. I decided to look at OS X one day and was frightened by what I saw - it was all so very different. I went back to System 9, but after a few days had another look, reasoning that Apple had put a lot into OS X (I did not realize how much then) and was not going back.
Within a day or so I was quite happy with the new OS, but also realized I was slightly ahead of other Mac users, particularly in Thailand. I persuaded the editor of the Database, Tony Waltham to run a column, but initially this was only once every 2 weeks. Tony had earlier convinced the Post management to set up the Database supplement and this did so much for computing here, while it existed.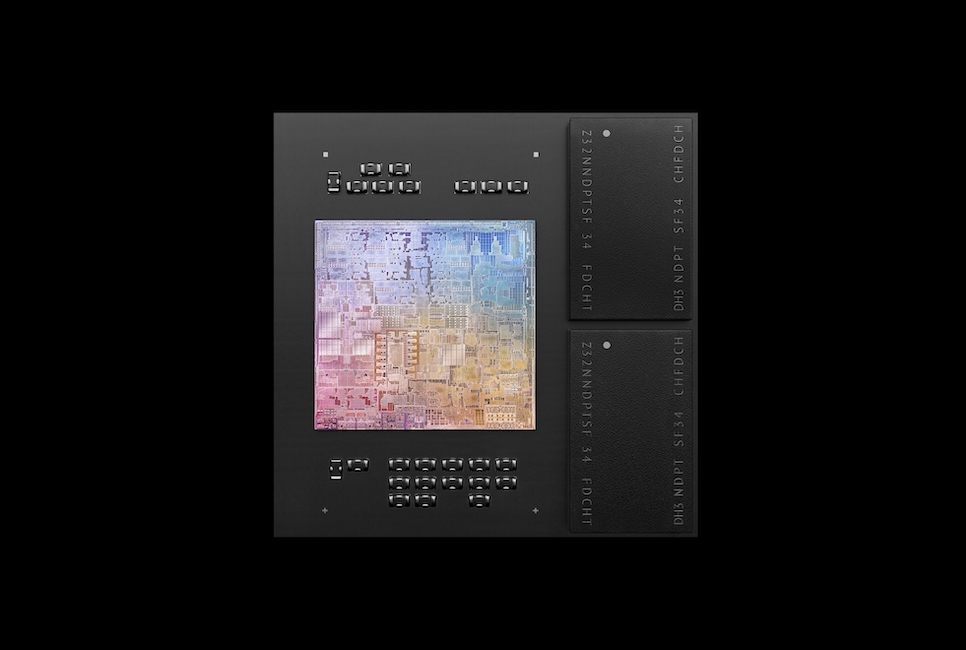 The M1 chip - Image courtesy of Apple

While Apple moves forward, Intel has been criticized on a few occasions recently concerning the lag in its chip development, which is why Apple made the move. It replaced its CEO (a bad sign one would think), but has persisted in Samsung-like point scoring, for example the widely criticised cherry picked benchmarking. Now they have a series of videos on YouTube, using Justin Long - the Mac face in an earlier series of Mac/PC ads that Apple ran.
It just looks like sour grapes and Oliver Haslam (iMore) is as annoyed as me: Maybe it should cut the marketing budget a tad and work out why TSMC is whipping its rear in the world of chipmaking right now. Other commentators are similarly unimpressed, particularly now that there is an "incredibly misleading" website to go with this according to Joe Wituscheck (iMore), who closes with, "It's unclear how the campaign will go, especially as the company is struggling to catch up to not only Apple but AMD in terms of processing technology." Downhill, I would guess.
Also on iMore, Stephen Warwick reports on this Intel site and suggests that it has shot itself in the foot with the comparison it chooses to highlight. Warwick brings in some information from sites like Android Central to show how impressed they all were with the real life comparisons of battery life. Downhill it is. A good general knows when to attack, but equally important when to withdraw.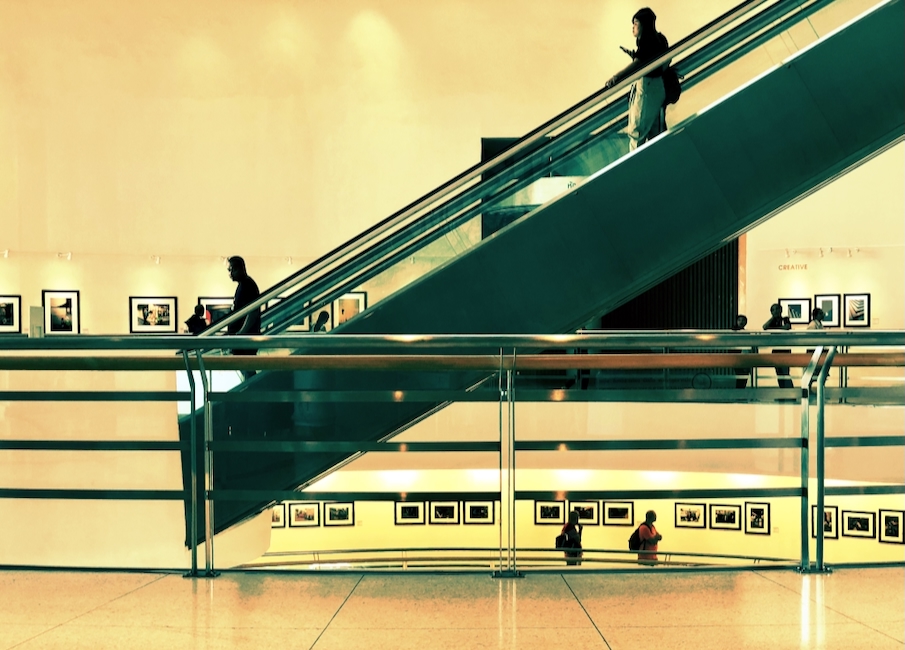 Apple finds itself between a rock and a hard place again with the new restrictions that the Russian government is imposing on handset makers and which Apple has accepted (K. Holt, Engadget et al). This applies to Android users too. Before a device can be sold, it must have a number of government approved apps installed. These are in all probability for surveillance of users: tracking where they go, what they do and show they communicate with. Something we wholly disapprove of; but what can Apple do? There are two choices: decline the offer from Russian authorities and withdraw from the market, one in which several other handset makers would surely comply; or bite the bullet and install the apps. There is also a grey market option but that would restrict sales considerably.
Apple has been criticized for its engagement with the Chinese government for years, with that country's human rights record. This has come more to the fore in recent times with the persecution of the Uighur population, but those in Tibet have also been under the control of the Chinese for many years. A difference with China is that Apple uses several industrial facilities in China to manufacture and assemble its products. While some pressure was on Cupertino to move its manufacturing to the USA (And indeed some facilities now exist), most establishments in America are concerned with administration, design, and data management.
In the last year or so, particularly following trade disputes, Foxconn has moved a lot of the work that it does for Apple to other countries, including India, which also helps Apple get round local rules which have prevented full access to the market. As big as that is, however, most handset sales are likely to be in segments that Apple does not cater to. It is also reported this week (José Adorno, 9to5Mac) that Apple could be dropping its camera module supplier, O-Film, over accusations that O-Film used forced labor.
In a note this week, Patrick McGee and Yuan Yang (ArsTechnica) report on ways that Chinese apps that pretend to replace apps like Facebook, What'sApp and others, will be able to circumvent Apple's upcoming rules on privacy that had Mark Zuckerberg so upset and continue tracking iPhone users without their consent. However he is now reported as suggesting that with the Apple restrictions, Facebook can still make a lot of money. So what was the fuss for?
In a statement reported in the Ars Technica article, Apple says, "The App Store terms and guidelines apply equally to all developers around the world, including Apple". But not Russia? Apple has too much to lose in China for there not to be some compromise. A recent report from Juli Clover (MacRumors) et al confirms that Apple has warned Chinese developers not to circumvent the privacy labels.
With all this in mind, several sites reported that after a complaint from advertisers there, the French were about to examine Apple's planned advertising restrictions: the same ones that have caused Facebook such anguish. In the end, it was a non-event. The French authorities looked at what Apple was intending to do with regard to user privacy and said, Oui. S. Shah on Engadget reports that, "The French competition regulator today rejected a request from lobbying groups for the online advertising sector to block Apple's anti-tracking controls." The regulator will still examine the question of whether Apple's actions give preference to its own apps, something that Facebook earlier alleged, but so far has found no "flagrant examples of discrimination".

Apple has been involved in a number of battles involving patents: some it owned, while it used the technology for others. Some of these patents are designated FRAND, and these attract a fair, reasonable and non-discriminatory license. However Apple had to battle hard in one case when other companies were being charged a lower rate for the use of Bluetooth technology. Nokia holds several major patents that bring in much income, some of which were originally filed by Bell Labs. Nokia owns them as it bought Lucent that had bought Bell Labs. One field of growing importance is 5G and the chips that are used for this.
A major 5G player is Huawei: the same company that was at the center of problems with the USA in the last couple of years, and whose technology has been removed from the installations belonging to several governments because they fear being spied on by an Asian government: something Huawei and the government in question deny emphaticallty. Now Huawei is to start charging Apple and others for the use of the technology, with a reported cap of $2.50 per phone, which will still bring in major income (Stephen Warwick, iMore.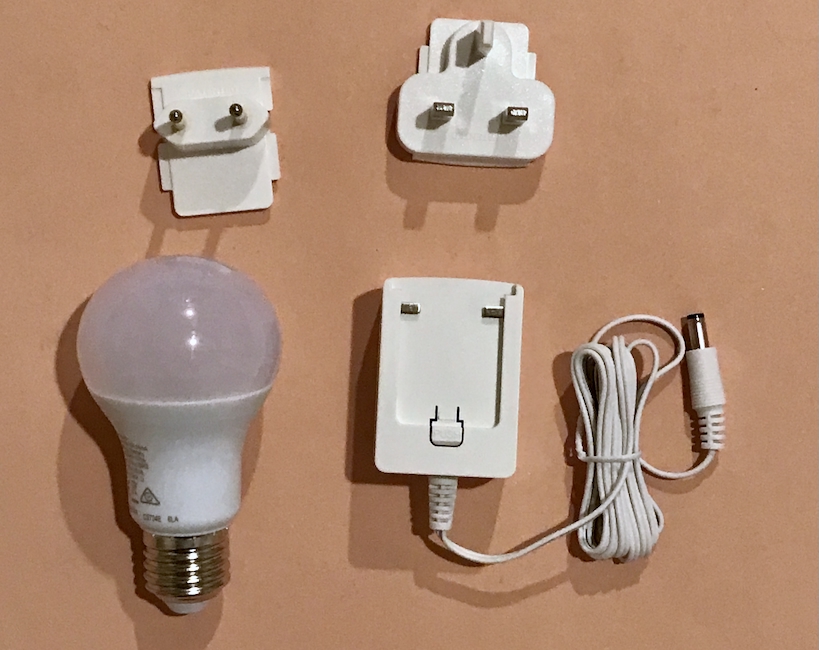 Within minutes of uploading the last Notes to my site, I saw an article on Patently Apple about a design for a modular system that configures itself. Despite a couple of moves last year, I still have some of the iot lights running, but always feel some reluctance to add more devices (I have several in a drawer) because of the convoluted way these sometimes have to be configured.
Graham K. Rogers teaches at the Faculty of Engineering, Mahidol University in Thailand. He wrote in the Bangkok Post, Database supplement on IT subjects. For the last seven years of Database he wrote a column on Apple and Macs. After 3 years writing a column in the Life supplement, he is now no longer associated with the Bangkok Post. He can be followed on Twitter (@extensions_th)