Monday Comment: BlueTooth Woes; CSAM MIA; Pixelmator Photo for iPhones
By Graham K. Rogers
---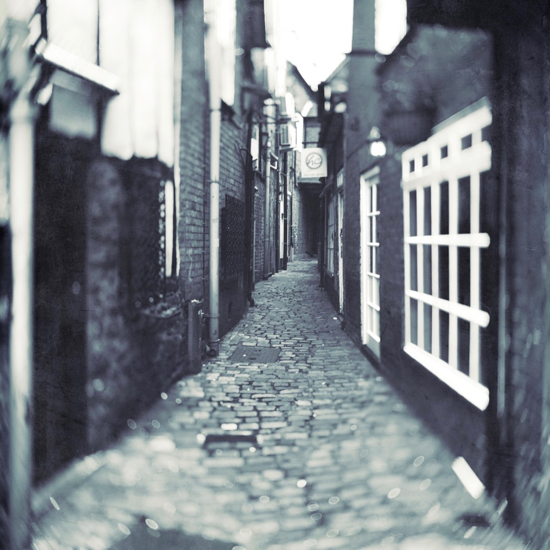 The 12.1 update to Monterey has fixed the webcam problems, in part, but not the output from a Bluetooth speaker. When outlined, the use of CSAM image detection by Apple was not well received. It was put on hold, but now all mention has been removed. A welcome arrival this week is Pixelmator Photo for the iPhone. When a Mac is older, replacement might be a better economy than trying to fix parts as they fail.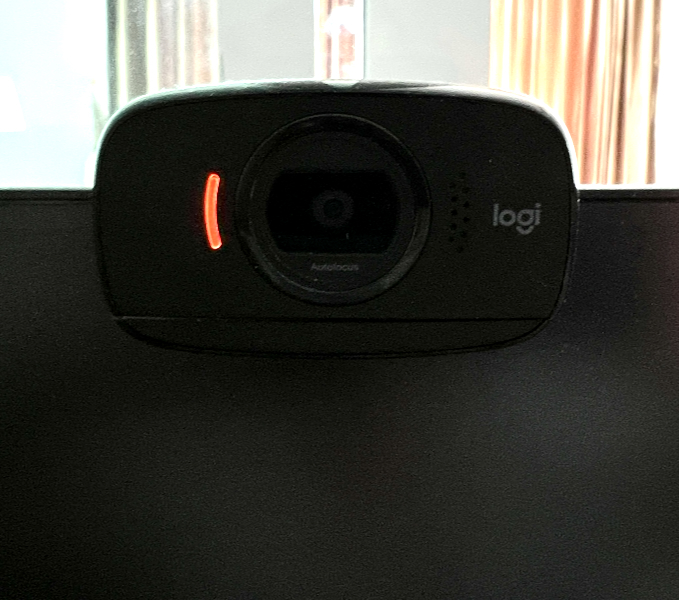 With the update to Monterey 12.1 I finally had the use of my webcam again, at least for Webex, so I will be able to use that when online teaching begins next semester. It is intermittent with FaceTime, however. It works after a restart, but if I experiment with the hub or ports, the camera fails to connect. The other problem concerned my B&O Beolit 20 speaker that I use with my AppleTV, the iPhone and my iPads.
I had used it too with the Mac, but not after Monterey arrived. The 12.1 update did nothing to change that, so I contacted the service department and had a non-answer within a day. The Mac is not really supported; handheld devices are. The problem is with the variability of hardware and drivers in the Bluetooth ecosystem. With phones and tablets, they use the same sorts of overall designs so it is easier to manage the devices.
That said, the email from the service department did suggest a number of Bluetooth USB dongles, but that sort of defeats the object for me, particularly as two of those use USB-A connectors, so need an additional connector. The Creative BT-W3 does use USB-C. As I rarely use the Mac with the speaker anyway, and still have the Beoplay H7 headphones, my AirPods and the speakers of the MacBook Pro, I will make do.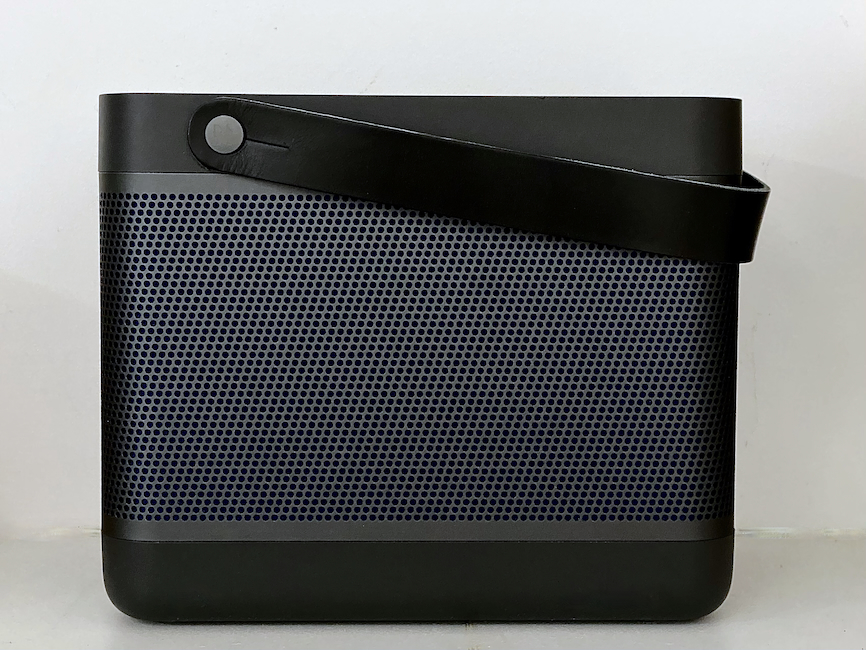 Bang & Olufsen Beolit 20

Several sites noted that after the recent updates from Apple, all mentions of CSAM are gone from its pages (Stephen Warwick, iMore; Tim Hardwick, MacRumors; et al). With the release of iOS 15.2, there was a Communication Safety features rollout for Messages: nude detection if you opt in, but CSAM has evaporated, at least for now. This is not surprising considering the negative feedback that met its announcement: something that surprised Apple completely. The company had to go into a rare damage limitation exercise within days of CSAM being announced with almost universal condemnation as to the risks that could follow, despite the obvious good intentions.
Announcing on-device image detection at the same time as the safety features for Messages, was not the best move as they were all lumped in together and the expert input on the way hash detection could be made to work for ideas other than child pornography suggested Apple could become the very opposite of what it claims in terms of privacy. The brakes were put on: further examination needed. Now the idea has gone from Apple's site. For now.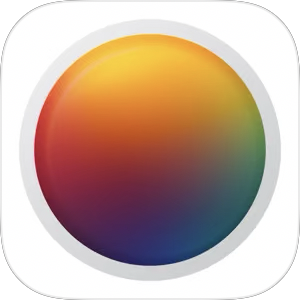 Pixelmator Photo (2.0) was released this week, with a number of useful additional features, including redesigned Photos library access and denotes tools. Along with this update, Pixelmator also released a version for the iPhone. The original Pixelmator runs on the iPhone, but Affinity Photo does not: the idea being that the iPad was the better interface for this, and for Pixelmator Photo. I expect that over the last couple of years, some users have asked for an iPhone version and Pixelmator have now obliged.
I have a number of photo editing applications on each of my devices and, as much as I like Pixelmator Photo on the iPad, I needed some convincing before downloading this. A couple of days later a 2.0.1 version of the iPhone app was released as some minor problems were revealed by wider use.
I was pleased to see a First Impressions review of the iPhone version on MacStories by John Voorhees. The articles on this site are often a little longer than the normal hit and run items one finds on the internet, and they are intelligently written. The opening paragraph echoes my views and ends with a positive overview of the app (Strike One). Voorhees writes that the design has been appropriately adjusted for the different interface and that it "tilts in favor of quick access and edits, which I think is appropriate on a device like the iPhone" (Strike Two).
Three screenshots from Pixelmator Photo on iPhone, with Selective Color controls on Darkroom (right)

Even with the interface limits, the familiar tools are available and located in similar ways: a lesson Apple should have learned with the different iOS and Mac interfaces on Photos. Voorhees notes that "Functionality has been moved around to accommodate the smaller screen, but it's all there." Again like me he notes that having the app on the device that takes the photos makes it more usable. That does not apply strictly to me as I have a number of inputs (iPhone, DSLR, scanned film), but I am more likely to have the iPhone with me than an iPad or Mac.
In his conclusion Voorhees note that this is an "uncompromised version of the app that greatly increases its utility simply by being available more often" (Strike Three). I downloaded the app, which is shown as 149 baht here, but a panel appeared telling me that, as I already had a version of this (on the iPad) this download was free. I am impressed. I had fully expected (and was willing) to pay for this, but the developers (Lithuanian brothers Saulius and Aidas Dailide - Christian Zibreg) have not taken that route.
Several other comments (iMore, MacRumors) appeared to use handout information and images, with PetaPixel noting (as I had in the past when using it on the iPad) that the developers refers to it as "Aperture for the iPhone". This item also comments that the app has support for over 600 RAW formats.
The app is really easy to use and I edited some recent scans, particularly enjoying the Crop tools, that include straighten, perspective, flip (horizontal and vertical) and rotate. The editing tools have the same selection as the iPad version although with the interface they are not all visible and I had to scroll down to open, then use those I wanted. That Selective Color panel, similar to the one in Aperture, has more color options than Photos on the Mac. This is missing in Photos on the iPhone and iPad with its weak interface, although other apps, like Darkroom (also on the Mac) does have such tools.
Pixelmator Pro on the Mac has a much wider range of tools, similar to Affinity Photo, a substitute for Photoshop. Perhaps Pixelmator could bring the Photo app to the Mac too, although to be a real replacement for Aperture, it would need excellent metadata handling, plus other tools (remember the Light Table and Image Stacking?).

Writing on MacWorld, Thiago Trevisan looks at how on the M1 Max Apple has enabled really fast video exports with its ProRes, in a way that is notably faster than a heavily extended Mac Pro. Explaining what was built into the current top chip (and what is to come) he comments, "The benchmarks demonstrate how serious Apple is about its ProRes performance. It surpassed the top-spec 2019 Mac Pro single-handedly due to the decoders and encoders found in M1 Max."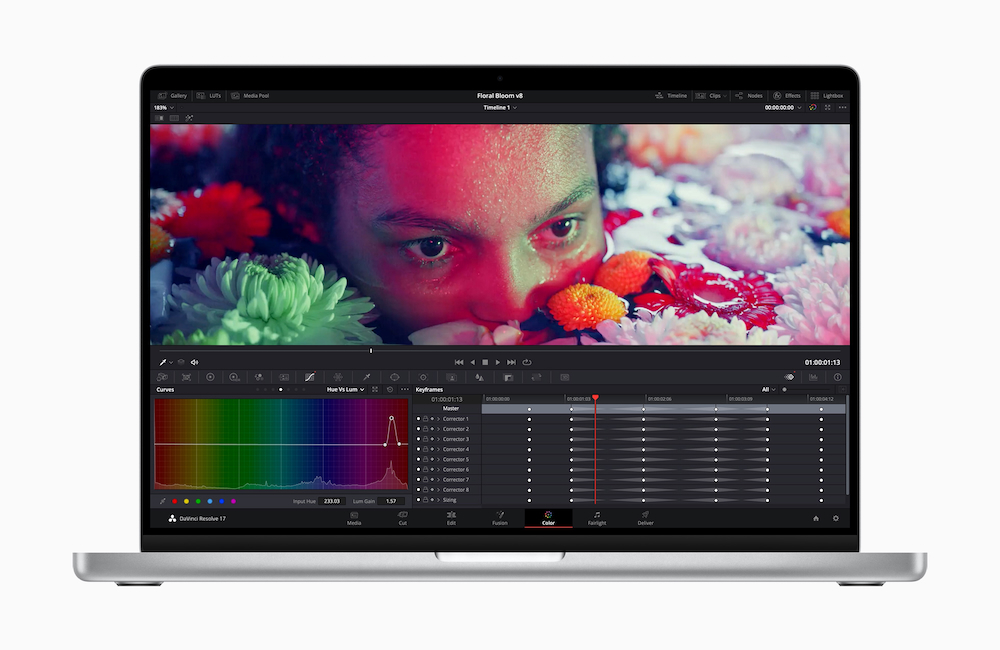 MacBook Pro with M1 Max processor - Image courtesy of Apple

While I was suitably impressed, I also note that Apple has not yet used its silicon in desktop class Pro computers as yet and we may expect at least an updated iMac Pro in the new year, perhaps with a version of the M1 Max chip, or an as yet to be announced processor. The same applies to Apple's promise to update all of its range (implying the Mac Pro) to use Apple Silicon. I doubt that the M1 Max (or a version) would be adequate for top-line professional use, such as in movie making, so this makes a case for a new line of chips (M2?) and a potential M1 Max Pro+ might not be enough for such heavyweight computing.
Before explaining the benchmarks, the article explains ProRes in some detail. It can also be used on the iPhone 13 Pro, but as it is an uncompressed format, it uses storage space and Apple does provide a warning about this when a user turns the feature on.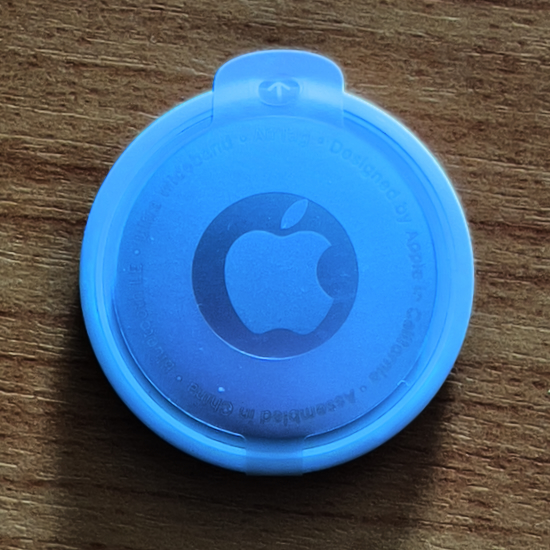 I wrote a couple of comments recently on AirTags, mainly about their value when an item is stolen. If a thief sees the device, the easiest thing is to cut it off and tracking ceases. Keys are slightly different as people tend to be more helpful: unless it is known that the keys are for something specific, such as a secure premises.
I think it is a waste of time using the AirTag with my camera as that is a target device for thieves and the AirTag is unlikely to be a deterrent. I have concealed one within a case so if that goes missing, I could track that; and I have a spare for if I ever go on a plane again, so I can see when the case arrives at the luggage carousel.
A woman in Texas was recently annoyed by the theft of Christmas decorations in the neighborhood. I agree, it is mean; Grinch-like, and Oliver Haslam (iMore) uses the term in an article about the recovery of stolen decorations by Nyssa Galvan. The AirTag tracked the stolen property to a local address, but the police were unable to recover them as the residents did not open the door of the house. There was a sequel and some form of justice was served although that is not stated.

A former colleague had a problem with his aging Mac mini this week. At startup there was the dreaded Question Mark folder (?). I made a couple of suggestions, but on a 9-year old device that hard disk has exceeded expectations. Disk Utility was unable to see the disk and I suggested that this was time for a new one. In a series of emails I was asked about different tests, ways to start, and other questions that indicated he did not accept that the disk was dead. Most of the questions, could have been answered by a Google search, which is what I did with some of them. My responses became shorter and shorter, sometimes with just one word.
After the weekend, another, brief series of emails asked me about the SSD size that would work and suitable brands. Each of these questions were answered by me looking at Google. With a short list of disks available, I was asked to help him decide on the brand. I recognized three in the list, although one was only available online. When the disk is installed by the repair shop, I expect there will be more questions about installing from a Time Machine backup, which we went through a few months ago when the installation failed before. With a modern SSD in an older Mac, there may be additional problems (firmware, caches). Sometimes, trying to run with outdated technology is not a good investment.


I have had a Mac mini for a few years. It sits on my desk at work and I use it as a spare: most days I take in a device to work on like the iPad Pro, but sometimes I need a Mac. From home, I was unable to check which model I had. I will check when I go to the office later in the week although from some unboxing photos in April 2015 that would seem to confirm this as a Late 2014 version so that may also be overdue replacement. As I was going through the receipts from Apple (apps as well as hardware) to find out when I ordered this, I saw that my recently decommissioned Airport Express device had 802.11ac capabilities. I ordered that in June 2013 and stopped using it a couple of weeks ago. 8 years is good.
Graham K. Rogers teaches at the Faculty of Engineering, Mahidol University in Thailand. He wrote in the Bangkok Post, Database supplement on IT subjects. For the last seven years of Database he wrote a column on Apple and Macs. After 3 years writing a column in the Life supplement, he is now no longer associated with the Bangkok Post. He can be followed on Twitter (@extensions_th)