Weekend Review: Monterey Update; Tim Cook's China Deal; Invasion Renewed and Other TV News; Tracking with Apps
By Graham K. Rogers
---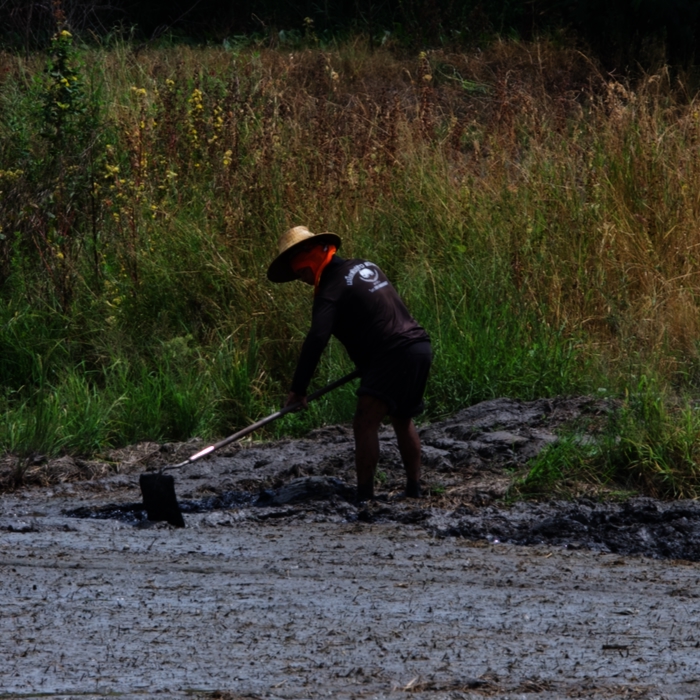 We still do not have the Monterey 12.1 update, but maybe next week. Tim Cook did a $275 billion deal with the Chinese government to oil the wheels. More on AirTags and what to do, plus other tracking. Comments on AppleTV+ and movies to come. Facebook, algorithms and the Rohingya.

I have been frustrated by the long time that it has taken Apple to release the update to macOS, Monterey. A number of commentators have mentioned the features that were planned, although these appear now to be delayed. Apple does not release new features unless they work properly. In addition, some of us with USB devices are wondering why they stopped working when Monterey was put out at the end of October. It is now December and not only are some devices unable to connect to the Mac (my webcam for example), but my nice Bluetooth speaker gave up on the Mac, but it still works with iOS. A set of headphones from the same company do still work with the Mac. The webcam works in part: with PhotoBooth, sometimes with FaceTime and QuickTime, but never with Webex, which is what I really need it for.
Monterey problems expanded recently with the information that some cards have stopped working with the SD slot on the latest Macs (Juli Clover, MacRumors). The frustrating thing is that this is unpredictable, although if a card does not work, reformatting or any other changes do not fix the problem. However, when using a card reader, the SD card is fine, which defeats the point of the SD port. My first-release M1 Mac (like the MacBook Air) does not have these ports. I use the QXD card, but in any case do not use the card reader, but connect the Nikon D850 to the Mac using a micro-USB to USB-C cable which saves a lot of time.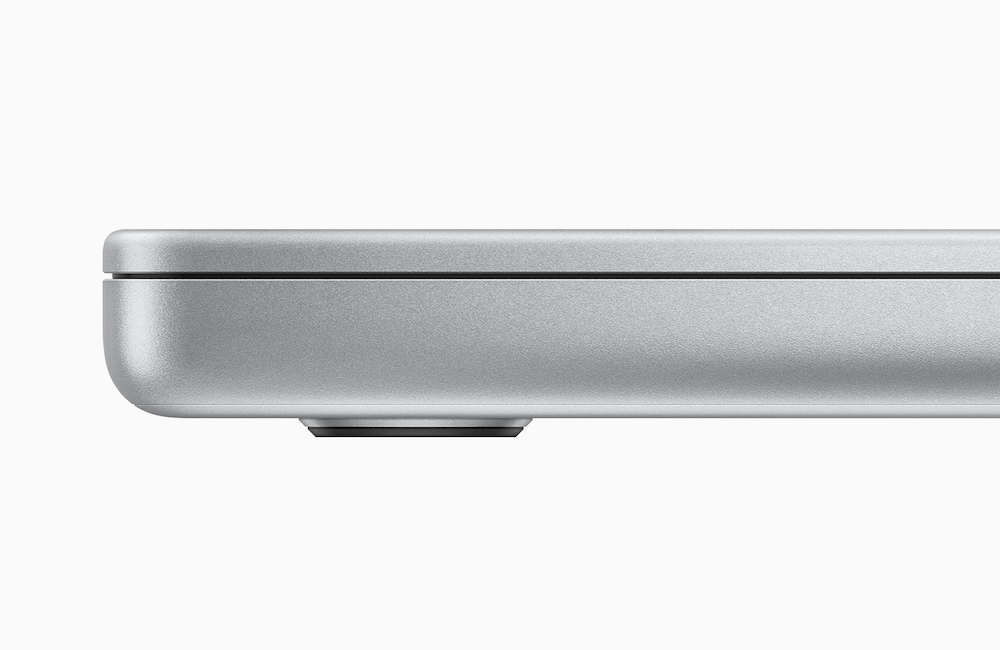 16" MacBook Pro - Image courtesy of Apple

If I remember rightly, though, the SD port uses a similar connection type to USB and that may be a reason for the problem: USB-C device connection problems have been random and so (apparently) are connections to SD cards. The cavalry might be on the way at last. In recent days, there have been reports of final release versions of iOS 15.2 and macOS. When Monterey 12.1 does arrive (perhaps early next week - fingers crossed) it will be interesting to see which of the connection problems have been fixed. My speculation on the release was confirmed in part by Christian Zibreg (iDownloadBlog) who outlines some of the improvements and fixes in the final beta versions, adding that 12.1 should be released sometime next week. Not before time.

Shock! Horror! of the week was the revelation that Tim Cook had been dealing with the Chinese government. Of course he had. It's his job; and with Apple producing many of its products in China, which is also a massive market for Apple, it makes a certain amount of sense, although the details are a little less reassuring. The allegation is that he signed "an agreement worth more than $275 billion with Chinese officials, promising that Apple would help to develop China's economy and technological capabilities", which seems to me a good deal for both sides, presuming that no weapons grade technology was included. The US government would have been aware of the deal and would have stopped any nonsense like that, so the adjective "secret" that was used by The Information (linked by Hartley Charlton, MacRumors), was perhaps more pragmatism: this sort of deal is not worked on in an open market place, and all parties need to be in some agreement.
The result was that some problems were swept away and the machinery of working in China was oiled. And that is what a good CEO needs to do. Apple had had number of problems with local officials (in India too) which put the brakes on hiring and efficient production, so by working with the central government much streamlining took place. A problem with many, of course, is the human rights record of China (Tibet, Uyghurs, Hong Kong, et al, but many other corporations work in China as well. It is worth remembering the way the press - particularly the NYTimes - attacked Apple based on reports by the discredited performance artist, Mike Daisy for the way Foxconn workers were treated, but left other companies, like Microsoft, Dell, HP, alone. Apple put pressure on the company and other suppliers and conditions are much improved nowadays. There is more reporting on the $275 billion deal from Stephen Warwick (iMore) and others.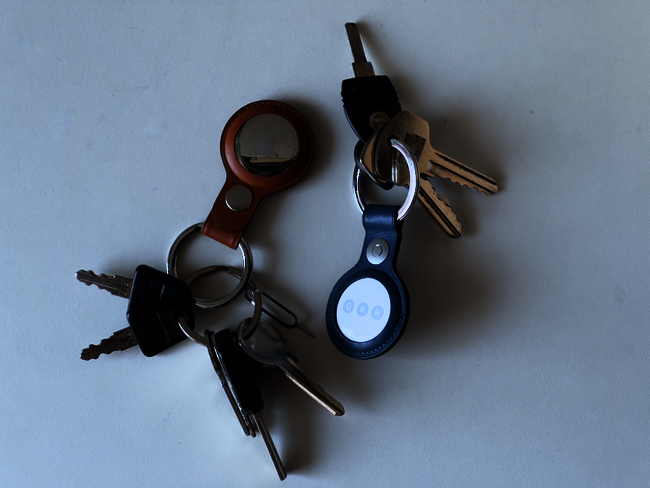 Last time I mentioned the way I had deployed AirTags, but included some problem areas: those planted on people and the report from Canada about AirTags used to help in car thefts. Glenn Fleischmann, MacWorld, adds to the information about using AirTags and what to do when we become aware that we are being tracked by one of these. By tracked, I mean an AirTag that is not on a personal bunch of keys which will naturally move with a user. Apple recognises those, but it also recognizes (and warns) if there is an unregistered Airtag that appears to move with the user. Fleischmann mentions the possible scenarios, including the Canadian car thefts, but more importantly, cases of domestic abuse or other relationship difficulties. Tracking a harassment is a short step away from violence.
As well as ways in which to turn off tracking and otherwise deal with AirTag proximity, some of which may be innocent (for example, while commuting), the article mentions Bluetooth trackers, including BLE Scanner, which I downloaded for a look-see. I was surprised by the number of devices that can be detected (I use it on the iPad Pro). As I live in a condo this may not be excessive in itself, but it did make me aware of how easy it is to be unaware. In my accommodation I have at least 8 devices that are active including Mac, iPads, iPhone, AirTags, TV and more. Others will also have devices, and I see Samsung TVs and other devices listed, although most are unnamed. Using mapping, there are some 30 devices in the immediate vicinity.

BLE Scanner (left) and The Architecture of Radio

While looking at this app, I was reminded of another app I had downloaded a few years back and forgotten as I updated devices. I searched my lost on the App Store and found that The Architecture of Radio was still available, so I downloaded and reinstalled. This gives me a picture of radio sources that the iPad can see, including cell towers, WiFi routers and satellites. These appear as the device is pointed in a specific direction or area of the sky: satellites are high up, remember. As this part of the world is close to the Clarke Belt, several satellites from Australia, USA, France, Russia, Japan, China and Indonesia can all be seen by the app. I was also able to understand why my carrier signal is so low: the closest antenna is over 1km from here.

With the end of The Morning Show season 2 and the first season of Foundation on AppleTV+, I was left with Invasion which I find intriguing but occasionally frustrating. I like the multiple locations in which it is set and the way switching between each builds the larger picture. While I liked the beauty of some of the Afghan scenes (filmed in Morocco), I found the script severely hampered the actor playing the military man, who in late episodes joined up with the schoolchildren in London, although it looked at the end of the last episode as if the boy playing the main character there had died after his mind-contact with the aliens. The way this was played out in the episode this week, with a tense revelation at the end (I am not going to spoil this), suggests the schoolboy will come back to life. Billy Barratt who plays the schoolboy with a link to the aliens, Caspar Morrow, has already won awards. His grandfather is Shakin' Stevens.
A good rule of many horror movies is that the longer the audience does not see the monster, the better. Now we have seen the aliens - looking like a bloated covid virus - the tension has reduced. I am left wondering how these blobs built the ships and technology to travel across space and invade Earth. Maybe we will find out in Series 2. It has just been announced that Invasion has been renewed for a second season, and I am not disappointed (Evan Selleck, iDownload Blog). There is much potential here and I was still hoping for a reappearance of Sam Neil either before the season end on 10 December, or perhaps the second season, although I would like to see this fine actor in more than just the opening episode.
Selleck also mentions the renewal of Truth be Told for a third season, but I have been much disappointed by the second season, after a brilliant Season 1 with Aaron Paul (Breaking Bad). Like Mr Corman and Mythic Quest, I stopped watching Season 2 of Truth be Told after a few episodes as it is just going nowhere for me. And then there is The Tragedy of Macbeth. The new film interpretation of the Scottish Play, has several things going for it as far as I am concerned: Denzil Washington as Macbeth, Frances McDormand as Lady M, and Joel Coen as director for starters. This has just been released to theatres, and has already won an AFI Award (Amber Neely, AppleInsider) along with Ted Lasso, Schmigadoon! and CODA, which I would love to see, but it remains unavailable here.
Also unavailable here (and there are hundreds more I would like to see) is the Kenneth Branagh movie, Belfast, which has just won an American Film Institute special award. It is in theaters now, but not available for download in Thailand from Apple, Netflix or others. I would be surprised if this is not an Oscar contender. I did find that the Villeneuve, Dune is available for download, but at a hefty 599 baht. Most movies here are 499 baht or less.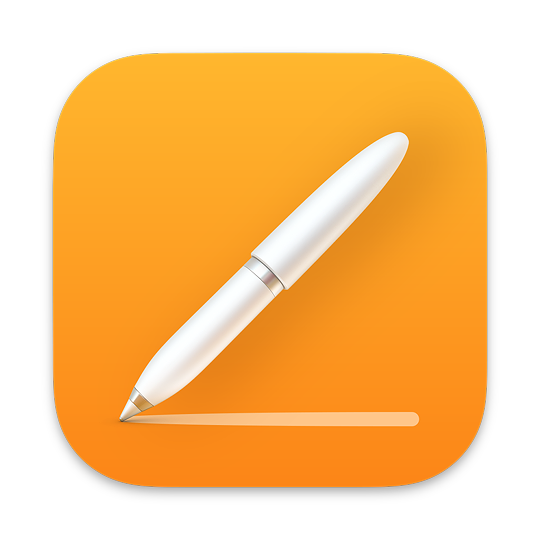 I saw a note on Seeking Alpha that Microsoft is to raise the price of Office unless users have a subscription. This is unlikely to affect me for a number of reasons: apart from Teams, which I have in case of a meeting, I have no other Microsoft applications installed; I avoid subscriptions whenever I can, and that includes software from developers that put out a new version every couple of years, then stop supporting the application I was quite comfortable with; if someone wants me to work on a document, I insist on a PDF (Word is hopeless for markup); and if I were to really need something from Redmond, the university has a licence.
I have not used Word or the rest of Office for several years and do not miss it. Most of the time I make do with a simple word processor, but if I do need some additional formatting, I switch to Apple's TextEdit, or Pages. Most of the time, however, I tend to export as PDF if others need to share, or markup text with HTML (that's what you are reading now).

There has been much written on how Facebook has tilted public opinion with the way its algorithms automatically select items that it suggests users want to read. The Facebook whistleblower recently highlighted how this works, although there have been a number of articles over the last couple of years that have examined how these are used and how the chief Meta-man obsesses over growth to the detriment of facts and democracy. Some sloth-like legislators are beginning to react (I am being unfair to sloths) and have begun to examine the effects some of Facebook's operations have had. It looks as if they are moving glacially towards some form of control, but will want to be certain they are going after the right organisation, despite the evidence and the evasive replies coming from anyone connected to Facebook.
Earlier this week it was announced that the Muslim group in Myanmar, known as the Rohingya, are to sue Facebook for the way in which the organisation failed to rein in the incitements to violence and that Facebook was "willing to trade the lives of the Rohingya people for better market penetration". This case has been started in San Francisco, but it appears British lawyers are also preparing for litigation in London later in the year. The allegations include: "Facebook's algorithms amplified hate speech against the Rohingya people; it failed to invest in local moderators and fact checkers; it failed to take down specific posts inciting violence against Rohingya people; and it did not shut down specific accounts or delete groups and pages that were encouraging ethnic violence" (Dan Milmo, Guardian).
Graham K. Rogers teaches at the Faculty of Engineering, Mahidol University in Thailand. He wrote in the Bangkok Post, Database supplement on IT subjects. For the last seven years of Database he wrote a column on Apple and Macs. After 3 years writing a column in the Life supplement, he is now no longer associated with the Bangkok Post. He can be followed on Twitter (@extensions_th)