Wednesday Diversion: Online Teaching Pitfalls and Pleasures; Wall Street Plus and Minus for Apple; Happy Birthday Woz
By Graham K. Rogers
---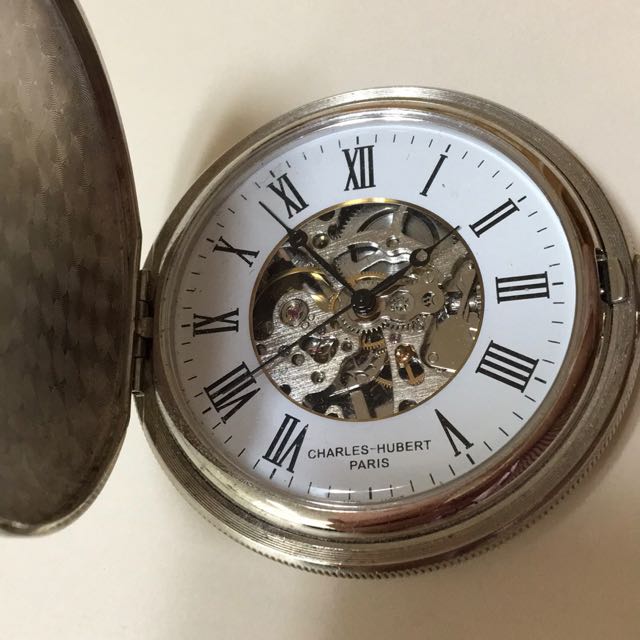 I began online interactive teaching this week: a step into the unknown. There are more improvements with delivery and technology to be found. Apple critics on Wall Street sometimes do not know which way to turn - sometimes they just do not know - but they want you to trust them. Steve Wozniak who created Apple with Steve Jobs was 70 this week.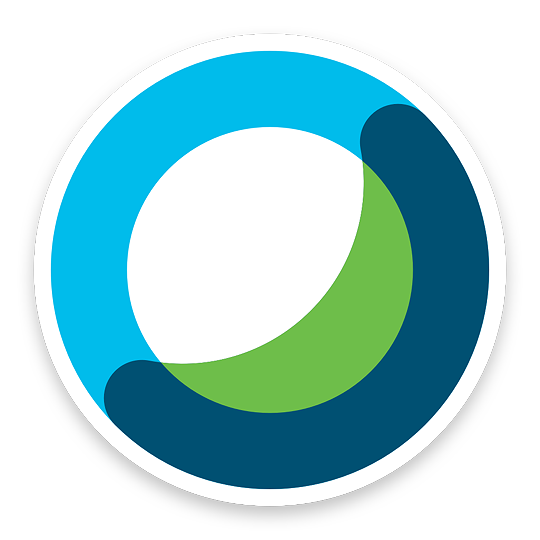 Although I had had some experience of running classes online over the last few months, each lecture session then was only for an hour and relatively easy to control. This week started with 2 classes of 3 hours each with interactive materials: the students are expected to communicate rather than their normal and preferred passivity which a lecture format allows. I was apprehensive for a couple of reasons: instead of my own Webex account I was logging on with the university's account. That actually went quite well; but I am wary of such systems because so much is out of my control. With Webex, for example, it is difficult to set up the view format and other features until the host (me) is actually online.
I covered the problem that online connections could cause by staying at home, where the high speed internet I have was up to the task, although I did have some worries in case the power cut during the session: it had gone down the day before for a short time, but Sunday is maintenance day. While my connection was fine, some of the students had less success, with one or two unable to use their cameras - they tried but the screen kept going off on my view - and halfway through the afternoon session several students lost their connections completely. They were using the university wifi and that simply went off for a few minutes. I understood as it happens to me sometimes when I am in my office and I switch to the Personal Hotspot. I did wonder about suggesting they connect using 4G, but they are invariably using pre-paid accounts and would not have enough credit anyway.
Both of the sessions had fewer than 30 students, but later this week I have another group with about 40. I wonder how I will be able effectively to help these students improve their English skills. Many academics here treat English as a lecture: as if they were teaching a science subject.They deliver the rules, send out some tick-the-box exercises and if these are correct (students share of course) everyone is happy, although this improves nothing.
During one session with Civil Engineering students I asked them to list computer hardware vocabulary using the online chat option. This went fairly well as a warmup with me commenting on their input on the audio-video feed while also retyping errors live. One student wrote, "hard dish" which made me laugh. I typed in the correction and with my room setup I was able to reach over and grab a plate, which I held up to the camera to amusement from the group. A minor point in the 3 hours but an important connection in a format that neither teachers nor students particularly enjoy.

There is a generation gap and some of the ideas I mention fall flat. One example was the floppy disk. I am not sure if these students have ever seen one. When I started, the computers I used had no hard disk - or Winchester drive as they were called when I returned to the UK. It was interesting to read this week that the Boeing 747 aircraft that British Airways have recently retired had avionics systems that had to be updated every 28 days using 3.5" disks. According to Ryan Whitwam (ExtremeTech) BA still has some 737 planes that also use such disks.
One thing that did occur to me in the class was the quality of the video output: students' and mine. The camera on the MacBook Pro is not the best. I do have a Logitech camera somewhere, although following the condo moves I have made recently, I have not been able to find this. I have wondered about the Nikon D850 in the past and do have software for tethering (linking to the Mac by cable). There is an application that will allow the Nikon camera to be used as a webcam, but it is expensive for someone like me who does not use this for a commercial application. However, there was news this week that Nikon has produced a beta application for webcam use. This is one step. However, the beta is for Windows only.
The article that outlines this step on DP Review (Gannon Burgett) does have a YouTube video I have seen before that has an explanation of how to set up the DSLR (Mac or Windows) using that 3rd party utility. As for the beta, we must keep our fingers crossed that a Mac version could be in development.

I had some help in setting up the university account from a colleague with whom I have worked for several years. With the limited space available, I have been positioning Macs and iPads (and iPhone at times) in the best way possible. I should try to find another table (one that folds) and use a different area of the condo. My colleague suggested that it might also be useful if I were to acquire a monitor: display screens on the MacBook Pro and materials on the monitor. With FedEx delivery problems fresh in my mind, I looked carefully at monitors online before deciding on a HP 21.5" display which had delivery dates of 3-6 August. It had not arrived by Friday 7th so I had to be creative with the teaching setup on Monday.
I had sent notes and comments to both the seller and the delivery company, but there was no reply. On Tuesday I asked another colleague for some assistance and she phoned the depot: "Today" she was told. Sure enough, just around lunchtime a lost driver phoned (he had gone past the campus) and was directed to the Faculty. I now have the monitor which I will organize for my Thursday class. It is shown mirrored here, but I will change that to give me increased screen area.

I am often frustrated by commentators and analysts connected to Wall Street who try to predict what will happen to Apple. They are really only worried about the share price, and mainly in the short term, ignoring evidence in front of their eyes. That evidence includes, for example, the long-term stance taken by Warren Buffet of Berkshire Hathaway. It also includes the number of times that Wall Street analysts have been shown to be wrong; yet still they lead with the collective chin.
A number of commentators on Apple were often amused by Gene Munster, formerly of Piper Jaffray, who constantly questioned Apple executives about a television: a massive screen device that he was convinced was about to be announced. What we have is a box and, more important, a service. Munster is now at Loup Ventures, where he is managing partner and co-founder.
It was reported by Phillip Elmer-deWitt that Daniel Ives - analyst for Wedbush - is not hopeful of a 5G iPhone this year and thinks the next model will run 4G, which is a reasonable speculation, particularly when considering that the 5G rollout has not been universal, with Huawei criticisms and conspiracy theories about 5G and health. The analyst is raising his Apple target $40 to $515 and also puts $600 as a "bull case target".
I pulled this out as a few hours earlier I had read another report on CCN (Mark Emem) that reports a downgrade from Wall Street even though the main thrust seems to be the rush of small investors, mainly using the RobinHood app. The first part of the headline, "Wall Street Downgrades Apple" is not really supported by the content (2 examples) as that downgrading is that "Bank of America downgraded the stock, assigning a hold rating from the previous buy recommendation", while "Last month, Goldman Sachs maintained a "sell" rating on AAPL." I have bookmarked this site as it seems somewhat negative towards Apple.
But this gets better as Mac Daily News names and shames Rod Hall from Goldman Sachs as "an awful Apple analyst". He is so bad that even Apple had to publicly dispute a call made last year, they write, adding that "On September 13, 2019, Hall slashed Goldman Sachs' price target for Apple shares to $165. One quarter later, Apple shares sold for $327.85." We must remember that many investors rely on advice from such analysts (I really don't know why) and with those differences a lot of money might have been lost. Imagine investing for your retirement or your teenager's college education and waking up to that potential loss. Right now AAPL shows $437.50.

An interview with Tim Cook in Wall Street Journal by Tripp Mickle (paywall) has created some interest, particularly with regard to the way he works, and how strong-willed he is. It is recommended that people do not go into a meeting with him unless they are fully prepared. This reminded me in an odd way of Margaret Thatcher and her handbag: in the middle of a meeting with a bureaucrat she would open the handbag and pull out a piece of paper with all the facts that the victim was obfuscating. Civil servants used to speak of being "handbagged".
Although this item is behind a paywall, the first paragraph is revealing,
After Steve Jobs's death, Silicon Valley anticipated Apple Inc's business would falter. Wall Street fretted about the road ahead. And loyal customers agonized about the future of a beloved product innovator.
That sounds rather a generous interpretation of what happened to the Jobs-chosen CEO of Apple with criticism from both the technical and financial press for a long time, with some calling for Cook to be replaced several times. There were some real hatchet jobs. Any advance in the product line was met with the comment that this was under development while Jobs was still CEO, and any changes made, were often followed by, "what would Steve have done," often by people who would not have been able to run a lemonade stall. They should have taken note when Cook sacked Senior VP, Scott Forstall. That took some balls. Jobs recruited Cook for specific reasons and it was Cook who built up the supply chain that made Apple so devastating with the products it has.
While Wall Street frets when China sneezes, it is probable that Cook anticipated the problem months before and already had an alternative in the works: Trump's levies on Chinese-produced products are a good example. While some companies were affected, Apple had already shifted production of some items to Taiwan, Vietnam and elsewhere. Cook had also built some form of relationship with Trump (at least he can talk to him) and that may also have eased the burden. That is what a forward thinking CEO does.
Also, in a nice snippet from MC Siegler on Twitter, he writes that "Tim Cook has returned more money to shareholders than what Apple was worth when he took over in 2011. ($475.5B v. $348B)".
The other part of the team that created the original Apple was Steve Wozniak whom I saw a number of times at the Moscone Center. As he went up the escalator there was always a cheer from the journalists lining up waiting for the doors to open (Siri - define media scrum). Woz always smiled and waved back. This week he is 70 so congratulations to the Woz.

I have mentioned before the valuable background advice from the Eclectic Light Company that has helped me with my transition to Catalina. Although things are sometimes less than perfect, hoakley usually has a suitable article that covers the problem, although sometimes there is a little too much detail. I do wade through some tech stuff because it affects the precise point I am having problems with.
Once in a while, the articles mention the automatic updates that Apple sends out and last week I checked, but (following the article) could not see that this had been updated on my Mac. The particular article I was reading had a link to a previous item from 12 July last year, where the command line that is used in utilities can be used to check for and then force the updates which I did right away.
The command line equivalents, which are documented in those apps' Help books, are
softwareupdate -l --include-config-data - to list updates, and
softwareupdate -ia --include-config-data - to install them all.
The Eclectic Light Company does have apps for this, but I would rather run this from the command line for now. Others may welcome the assistance.
Graham K. Rogers teaches at the Faculty of Engineering, Mahidol University in Thailand. He wrote in the Bangkok Post, Database supplement on IT subjects. For the last seven years of Database he wrote a column on Apple and Macs. After 3 years writing a column in the Life supplement, he is now no longer associated with the Bangkok Post. He can be followed on Twitter (@extensions_th)