Thursday Notes: Schiller Era Ends; iMac Updates; FedEx Tennis
By Graham K. Rogers
---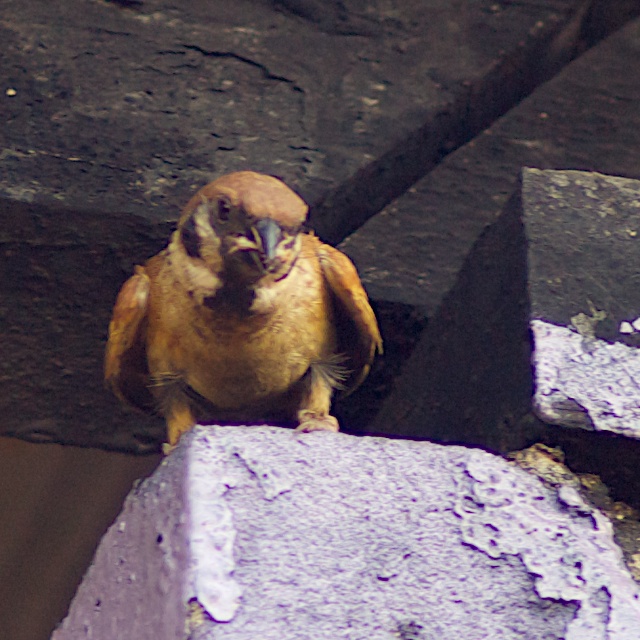 Long-time Apple SVP Phil Schiller is stepping down to become an Apple Fellow, with Greg Joswiak stepping into the Worldwide Marketing shoes. Apple has begun to update hardware with an iMac refresh. More hardware is to come, with software being readied for Autumn. I use courier services for speed, but this week a film order had a FedEx-assisted grand tour of Asia before arriving in my hands.

My Wednesday morning breakfast was interrupted by news that Phil Schiller was stepping down from his role as Senior VP Worldwide Marketing, a post he has held for several years. He is now 60. He was working at Apple when Steve Jobs came back with the NeXT acquisition and has weathered a number of storms at Apple since. His, "Can't innovate, my ass" when showing off the trash can MacPro caused a lot of laughs in the audience, except from Steve Wozniak who was one who had leveled this accusation at Apple. Schiller will not be completely gone as he is taking up a position as an Apple Fellow, in charge of the App Store and Apple Events. This sounds something like what Jony Ives did as he was easing himself away from day to day tasking at Cupertino.
Stepping up is Greg Joswiak whom I met at a product introduction at MacWorld in January 2008 when the MacBook Air was introduced. These small meetings for journalists were held in the bowels of the Moscone Center - its like a maze under there - and there is a chance for an early hands-on experience of the product announced the day before. The previous year I had my hands on the iPhone but that experience was limited and under the eyes of Apple personnel.
I forget who showed us the iPhone, but Joswiak was quite prominent even then and seems to have a taste for casual shirts like I might wear to the beach, but he knew his stuff and was strong with answers to questions: someone to watch even then. He has been in charge of worldwide product marketing for the last four years so slides into the position Schiller vacates fairly easily.

I normally like to read the words of the Macalope because of the way he/she/it neatly skewers those who would criticize Apple unjustly. If they are justifiable criticisms, the Macalope will join in, but prefers to select ridicule of those who have not done their homework as the rapier of choice. Last week, when Tim Cook made a presentation to Congress, he was playing the hard done-by CEO of an unfairly criticized company. The Macalope isn't having any of it, writing that Cook was a little self-serving at times and provides a link to one of those correspondents he normally skewers for a more balanced look at how Cook really fared.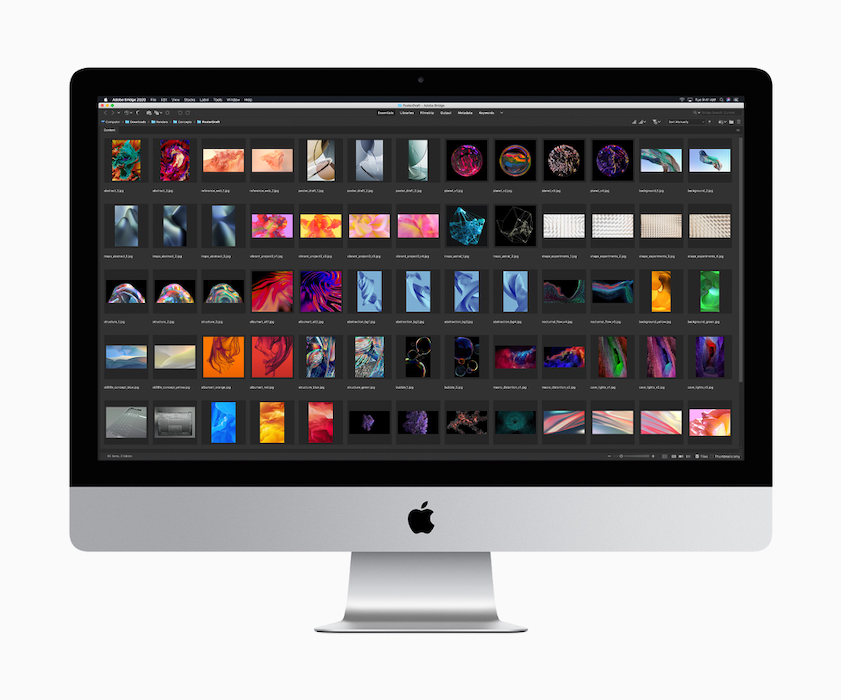 27" iMac, August 2020 update - Image courtesy of Apple

As expected - although a few weeks after I had initially thought they would be coming - new iMacs finally arrived in the Thai online store (and elsewhere). Unsurprisingly these are not models with a new design but have upgraded specifications. We might look forward to Apple Silicon iMacs and a design update later this year or even early next year. They are priced exactly the same in the Thai online store so I almost missed them, but the word, New, in red helped my early morning search. The Apple press release focused on the 27" iMacs and almost as afterthought mentioned the 21" iMac and an update to the iMac Pro too.
As reported by William Gallagher (AppleInsider) there is some interest in a new battery filing in Korea (after China and Denmark) which suggests a new notebook Mac, although the precise model is not known. The filing is because something has been changed in the technical specifications. This is not normally needed when a model is updated. The filing is real, but what it could signify is speculation.
With financial problems from COVID-10, Japan's SoftBank is interested in selling off its share in ARM. Apple is clearly not interested: it may not fit in its portfolio; and there could be problems with regulators regarding a monopoly. Apple is also not interested in TikTok, despite several reports appearing after it was announced that Microsoft was sniffing around - if TikTok is not acquired then its US operations are likely to cease although the whole picture has been muddied by involvement of the Negotiator-in-Chief and by China's anger over the whole thing; but China is playing to Trump as audience and the lady doth protest too much.
Apple may not be in the market for ARM (it just licenses the technology anyway) but some of its suppliers are reported to be having a look. Stephen Warwick (iMore) reports that both TSMC and Foxconn are making inquiries, having already been supplied with financial data and projections. Despite the earlier lack of interest, Warwick writes, "Sources said that companies approach [sic] include Apple suppliers TSMC and Foxconn, Apple, Qualcomm, and Nvidia." [my italics].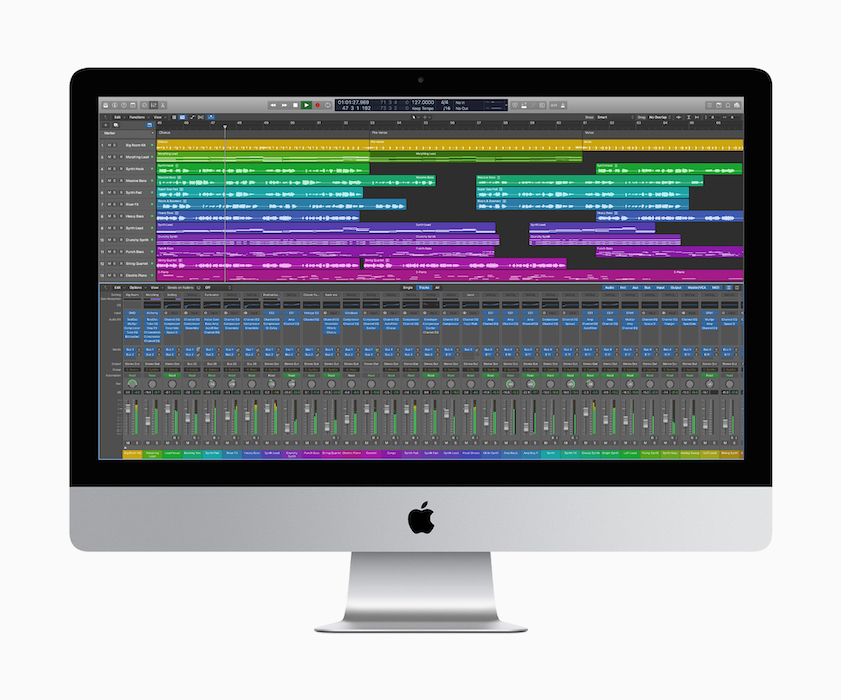 27" iMac, August 2020 update - Image courtesy of Apple

Wednesday also saw the release of a couple of betas from Apple, showing that they are hard at work still. Several sites reported that the fourth beta of Big Sur was put out while iOS and iPadOS also saw new beta releases. I have tried beta software in the past and only had one poor experience: with Catalina. From accounts online I have seen, Big Sur is more reliable than Catalina and the iOS betas are not disastrous either.
Thousands of people join the beta testing programs and it never fails to amuse (and annoy) me when on release, some people have problems and complain that Apple never tests their software. That simply is not true, although one or two problems, particularly in relation to 3rd party software - and not just small developers - do slip through. Some of the larger companies do not test the beta software, so their suites may be incompatible, or have minor problems, rather than the Apple OS release. Catalina was the exception rather than the rule.

At the weekend I ordered some film from a regular supplier in Hong Kong. I had two options for delivery and chose the slightly dearer one of FedEx. Normally the film is delivered within a day or so and I was not surprised to see on Tuesday evening that it was in the facility at Samut Prakan. I checked again the next morning to see what time it might arrive, but was annoyed to see the package was on a sight-seeing tour. 14 hours after arriving at the facility from Guangzhou and Hanoi, it had left for Hanoi again, then arrived in Guangzhou, from where a few hours later it was once again sent back to Hanoi. According to tracking information it was in Vietnam for several hours and Wednesday night it went from there back to Guangzhou again.

I tried the FedEx website after looking at the tracking, but the text helper turned out to be a robot and the answers to queries were limited. Within a couple of questions I was sent back to earlier answers, much the same way as my film was doing the Grand Tour of Asia. I could not find a phone number, and the Contact links all went back to the robot. This sort of hurt even more when a package from Apple that was scheduled for Thursday arrived Wednesday morning while I was working through the FedEx web site.
The next day, tracking showed it had been flown directly from China to Thailand, missing Hanoi this time. An email Thursday morning told me that the package would be delivered by late afternoon, some two days after it had originally arrived in Thailand: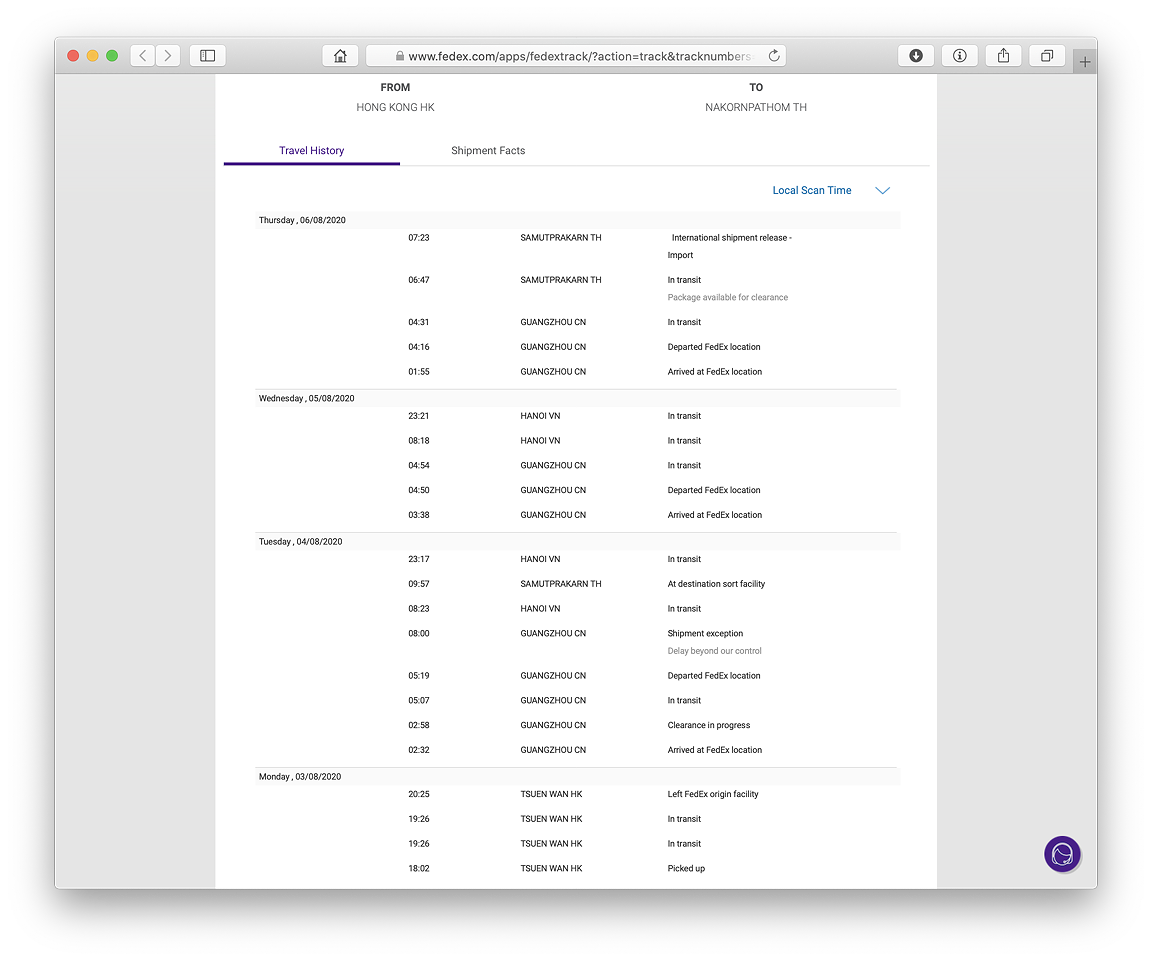 As I was picking up some things in Thonburi on Thursday afternoon I had a phone call (13:49). It was one of the deliveries I was expecting this week, but at the time I was not sure which: Engineering, Building 1, the white one, security will sign. Emails within the hour from Fedex and the original supplier told me the film had been delivered (14:16). I will pick it up when I go in. With the 2-day gadabout, I will be avoiding FedEx when I can in the future.

A couple of weeks ago my camera stopped picking up the location data from the iPhone via the Nikon Snapbridge app. I had some suggestions from customer help in the USA, but still the GPS coordinates did not appear. I wrote again and Nikon sent me a total rework which required me to un-pair, reinstall the app, delete all settings on the camera then start again. It was not paired, while it had been before, so that was part of the problem. Perhaps changes in the recent iOS update to allow COVID-19 tracking apps accessing Bluetooth in the background caused this.
The instructions were long, difficult, but clear. At the end, there was still no location data. A quick look through the app showed that I had managed to turn this section off and the panel hid that part initially. Once the Location box was checked, I turned on the camera again and there were the coordinates. I then had to take some time with the settings on the Nikon to bring that back to how I want it.
Graham K. Rogers teaches at the Faculty of Engineering, Mahidol University in Thailand. He wrote in the Bangkok Post, Database supplement on IT subjects. For the last seven years of Database he wrote a column on Apple and Macs. After 3 years writing a column in the Life supplement, he is now no longer associated with the Bangkok Post. He can be followed on Twitter (@extensions_th)