Cassandra - Weekend Review: iFixit iPhone Teardown; iPhones Seeing Good Reviews; Frustrating iOS Update
By Graham K. Rogers
---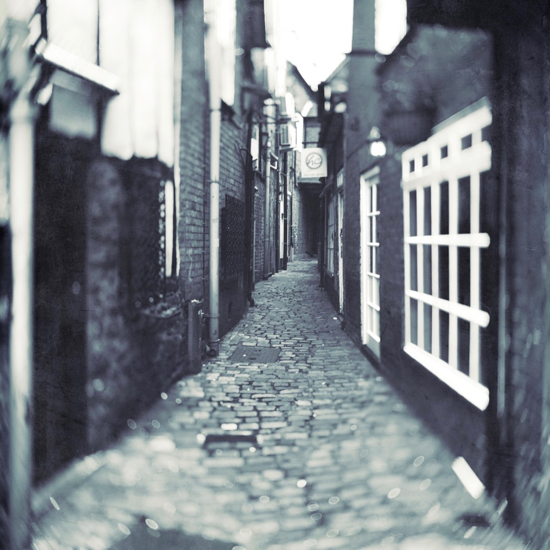 With the new iPhones in the hands of their owners in some countries, a number of early reviews appeared this week. There was also the anticipated iFixit teardown. iOS 13 was released at the end of the week, but there are some problems and not everyone is in favour of some of the changes to apps and the interfacing.

I was waiting for the iFixit teardown of the new iPhone 11 Max before putting this file online and it has now arrived. While the teardown was taking place, the comments expressed surprise about a couple of the changes, for example to the mother board (smaller) perhaps for the 3 cameras, and the point that a second board was visible, perhaps for a future update for the "rumored bilateral wireless charging?", although in part it seems to be "an interconnect for the battery, wireless charging coil, and Taptic Engine". The main findings from the iFixit teardown available online of course, are that there are (unusually) 2 battery connectors which again may be an indication of the bilateral charging.
Although software features strongly in all smartphones, iFixit was pleased that Apple had been working on hardware too. With regard to the cameras, while the report outlines the hardware, there was a link to Halide that has an analysis of the way the cameras work: they were seriously impressed; but in a Tweet later it was found that RAW is apparently not available for the Wide Angle camera.
In the iFixit teardown, a couple of chips could not be fully identified so these may be for feature updates, such as ultra-wideband. I also note that there seem to be Intel wireless chips but nothing from Qualcomm. The teardown also confirms one disappointment for me: Lightning and not USB-C. And battery: bigger battery.

I updated to iOS 13 on the iPhone early Friday morning and am not entirely happy with the changes forced on me. One major problem I faced immediately was that I was unable to use Personal Hotspot either on the MacBook Pro or the iPad Pro I took to my office. This is an essential with the poor WiFi at work. I later managed to connect to the iPad Pro, but have no idea how that was effected. The Mac remains stubborn both at home and the office, although it tried hard. My sense is that this could be a problem with Bluetooth, but what do I know?
I started with the Photos app as I knew changes were expected. I had been asking for Sharpen and White Balance tools for several years and these are now available, but the editing controls are completely changed. Instead of the familiar quick-adjust sliders, there are separate tools at the side depending on which editing mode (Crop, Filters, Adjust) is selected. To my great disappointment, the controls for B&W are no longer there. This can be done by turning Saturation down to zero, and with the three filters, but the former controls that adjusted the greys depending on RGB levels are gone.
Photos in iOS 13 on iPhone X

When the original interface was demonstrated to me in a product briefing a few years back, the Edit interface was easy to understand. Like the best GUIs it needed no learning: slide the finger and changes (already indicated in the extended icon) were effected. Now, the user has to learn the editing tools and for many this is a step backwards.
Like photos, Health breaks the rule, if it ain't broke, don't fix it. The previous interface allowed the user to see data at a glance. It was color-coded and grouped to make it easy to view. Now there are entries from several time periods (one I have goes back to August), they are all white with colored text, and the display logic is not clear to me (albeit alphabetical). For example, BMI used to be next to weight and this is no longer the case. I do not need height displayed in the Summary which replaces the Day view as this does not change on a day to day basis. Who is guiding Apple on these unnecessary changes?

I kept seeing messages when I tried certain actions, such as downloading or updating apps, that the Low Data Mode was on. On the iPhone I searched and was shown a cellular option, but when I checked, this was off. I also saw this on my older iPad, which is running a beta version of iOS 13.1 I although it had not been shown before I updated the iPhone (symbiosis?). As there is no cellular access on the iPad a search brought up nothing. I looked at WiFi settings and it was there. I turned it off and then checked the iPhone. It was also on for the WiFi connection I use. I looked on the iPad Pro and there is no such setting available. At least, not yet. Despite changing this Low Data Mode, there was no change in my ability to use the Personal Hotspot on the Mac: this will be like working with one hand behind my back.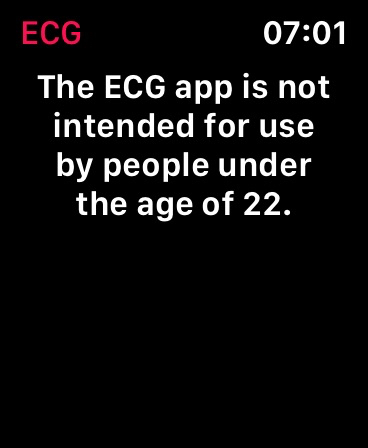 I also updated the Apple Watch app, which asked me on Saturday morning, when I was updating iPhone apps, to enter a password for the iTunes account. A keyboard option appeared and I entered the details on the iPhone. I later saw that the ECG function was seeing praise in India (Patently Apple) so had a look in case the Thai medical profession had arrived in the 21st century. All I saw was a warning that this is not intended for people under 22. I am flattered, but passed that milestone several years back. With the last update users here were at least told that the feature was not available in the area (which makes sense), but the Age warning tells anyone older than 22 precisely nothing.

I tend to write using Notes, making the text available on all devices, but even that was not working when I tried Saturday morning, although this sentence did appear. I went to the iPad and tried to turn Notes syncing off but was warned that some changes had not yet been uploaded to iCloud - normally this is instant and I can see changes appear on one device when I type on another. When I went back to the iPhone to check, the text (typed an hour before) magically appeared. But I had to access the iPhone a second time to make the text on the iPad Pro update.
Although iOS 13 is available this week, the version for the iPad, known as iPadOS are said not to be arriving until 30 September. There is a fair chance that this will actually be version 13.1 as this beta is already in testers' hands. There are some rumors that an early version of iOS 13.1 will be pushed out next Tuesday.
Thus far, 13.0 has not been a satisfactory update for me.

As a follow up to my comments on the Wall Street analyst who stated that iPhone sales were poor so the Apple share prediction was reduced, I note the comments of another analyst (Ming-Chi Kuo) as reported by Benjamin Mayo (9to5 Mac) that "he believes iPhone 11 and iPhone 11 Pro order demand is ahead of expectations" after the pre-orders started on Friday, which was also what Chance Miller had suggested when I included his availability report in the last Weekend Review. Mike Wuerthele (AppleInsider) writes that the analyst is looking at "sell-out times" to infer how sales are going, which is what Chance Miller had already done.
There were further comments on Seeking Alpha concerning the surprising Goldman Sachs advice for Apple that dropped the share price prediction after months of maintaining a higher recommendation. This came immediately after an event that announced several new items, including iPhones and by all accounts sales are good. Goldman Sachs? Meh.
Later in the week there was a sort of consensus online that preorders were actually better than last year.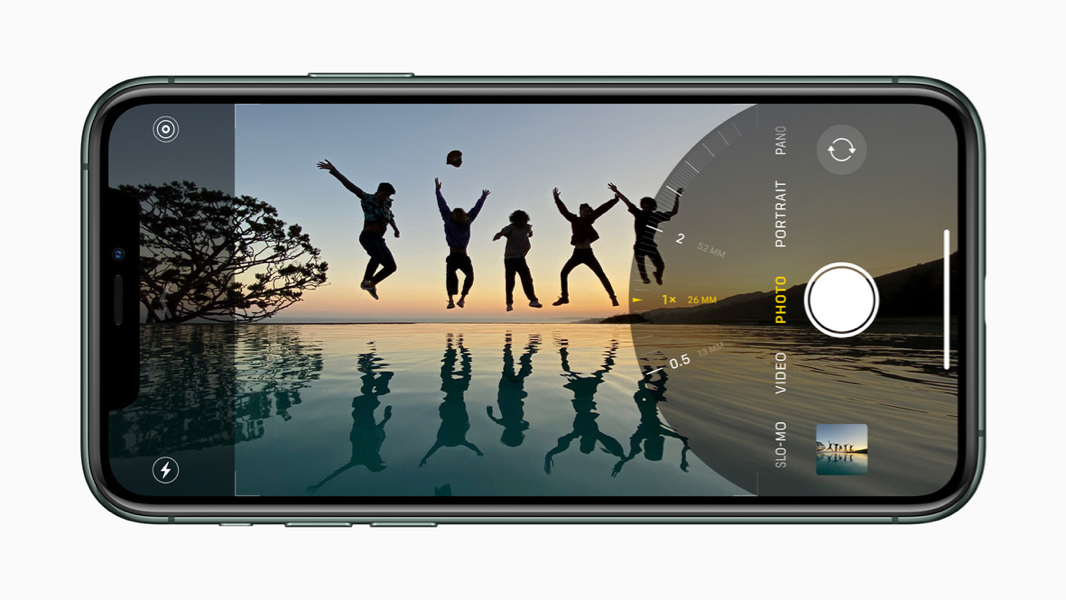 iPhone 11 Pro - Image courtesy of Apple

Some early reviews of the iPhone 11 Pro started coming in midweek. There is a summary on Mac Rumors ( Joe Rossignol) and they have links to several sites. It sounds very much as if battery life has has been improved and the cameras are really getting excellent write ups. I am more and more eager to get my hands on one. Also on Mac Rumors (Mitchell Broussard) there was a look at the iPhone 11 and this too has positive reviews.
Later I also saw an item by Sebastian de With (who had earlier produced a sterling article on the use of RAW) on the Halide Blog, concerning the new cameras and what users can expect. By Wednesday afternoon here, Apple had put together a list of a dozen early reviews with links to the original articles. Camera seem to be rated highly and the most popular device is the iPhone 11 Pro with 256GB. Later China's "JD.com reported a 480% increase in iPhone 11 preorders over last year" and preorders were also up in Taiwan (Patently Apple)

A number of comments online have clarified some information about the iPhone cameras. The three lenses allow different views of the same subject when certain apps are used (FilmicPro showed this at the Apple event), but the camera is able to record all three versions at the same time, so the user has the option to select the best of three in editing (Benjamin Mayo). This will not workin the Camera app, but there is an API so app developers can include this capability. This feature will be available on the iPhone XS, iPhone XR as well as the iPhone 11 devices and the 2018 iPad Pro. There are also a number of rumors that suggest the next iPad Pro will have 3 cameras. Although some will like that, cameras on the iPad do not work so well for me.
Hidden away in the specifications of the iPhone 11 Pro is information about the wireless connectivity, including 802.11ax Wi-Fi 6 with 2x2 MIMO. I knew that 802.11ax was coming but not that it would be in the iPhones. My devices (and router) currently use 802.11ac. The other interesting part of the specifications is the use of WiFi 6: a term to help simplify users understanding of the standard. People like me who work with engineers know about the 802.11 IEEE wifi standards that have been around for years, with occasional changes to the information as we have gone from 802.11a up through 802.11n and 802.11ac. Ben Lovejoy on 9to5Mac writes that the Wi-Fi Alliance last year recognized the confusion with the technical standards and came up with the simpler,
Wi-Fi 6 to identify devices that support 802.11ax technology
Wi-Fi 5 to identify devices that support 802.11ac technology
Wi-Fi 4 to identify devices that support 802.11n technology
Along with the new Ultra Wideband chip that is also in the iPhone 11 Pro, I will be able to tease my students about their knowledge of the new standards.

Although I do not expect to have a new iPhone for a couple of months, the one thing I am disappointed about is that Apple did not make the switch to USB-C. I know that there is much pressure to stay with Lightning, but as Samsung recently made the leap, along with removing the 3.5mm headphone jack (as well as the videos ridiculing Apple when the same port was removed from iPhones a while back), there was some justification. Part of that might also have been a cross-platform alignment: Macs and iOS devices; but then the Generation 7 iPads that were just announced also stay with the Lightning connectors.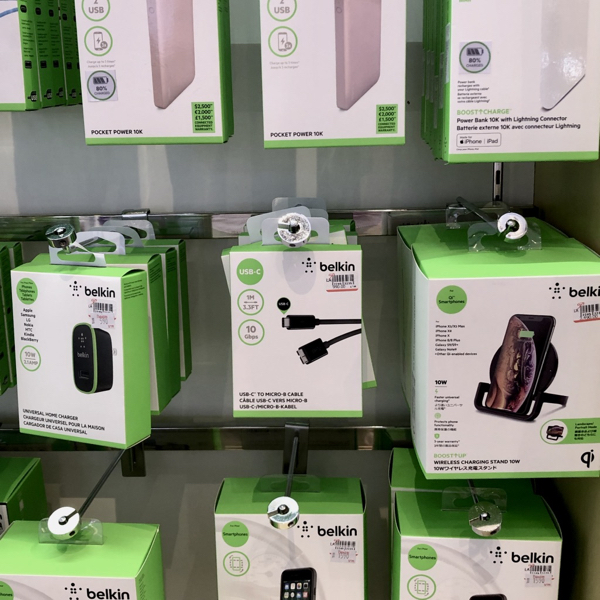 I had been using USB-C for a couple of years on the notebook Macs I have had, and when the iPad Pro also switched to this connector, I was keen to buy one especially when it was clear I could download RAW images straight from the camera. I use the USB-C to micro-USB cables from Belkin which I found online (Amazon and Lazada) but also - after a long wait - finally saw for sale in the Siam Paragon Store a couple of weeks back.
I had been frustrated with the lackadaisical approach to these cables from retail stores here who sell computers with the USB-C ports, and accessories (like external hard disks) that use micro-USB, but not these useful cables. With these and the adapters for video projectors, I can avoid an overuse of docks and adapters. As I need video projectors for teaching I have had adapters for all my Macs for years, so this was nothing specifically to do with USB-C.
A colleague came in on Monday afternoon and asked to borrow my Lightning to VGA adapter as she wanted to use her iPad in the classroom: something I had long suggested. She is fed up with the white boards we use as they are reflective and students at the back complain about this, particularly if she uses green (apparently most reflective with this medium). She teaches mathematics (really smart). I first met her when she was about 15 and had just been awarded a government scholarship. In the USA she went to high school, took a Bachelor's degree then (all in the plan) studied for a PhD (imaging - like MRI).
She wanted to use the iPad to write equations and was delighted with the results. Easy to manage with the Apple Pencil, the students could see her calculations easily on the projector screen and it was a win-win. When she returned the adapter, which I needed for Wednesday - presentations with the iPhone and Apple Watch as controller - she promised that the adapter is a priority for her as she will certainly adapt her teaching and use this regularly.

Catch22 for an iOS app developer who submitted an app that was developed for iOS 13 responding to Apple's requests for such submissions, but it was rejected because Apple's own tester did not have access to the new version of iOS. Oliver Haslam (iMore) outlines the frustration caused to the developer, and ultimately potential lost sales, as the reviewer asked the developer to resubmit 4 days later. Twitter messages followed and a "very nice lady from Apple called back to apologise" as the information was erroneous. The app went back into review.
Graham K. Rogers teaches at the Faculty of Engineering, Mahidol University in Thailand. He wrote in the Bangkok Post, Database supplement on IT subjects. For the last seven years of Database he wrote a column on Apple and Macs. After 3 years writing a column in the Life supplement, he is now no longer associated with the Bangkok Post. He can be followed on Twitter (@extensions_th)