Cassandra - Weekend Review: Fallout from the Apple Event
By Graham K. Rogers
---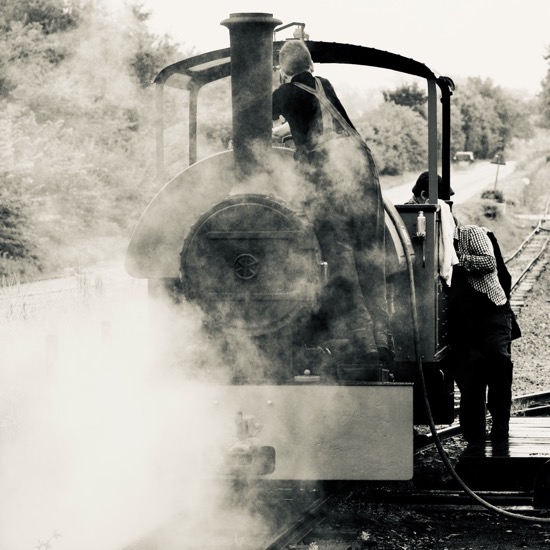 After the Apple announcements last week, several things have become clearer with the release of information and from comments online. Mind you, some of the comments from the direction of Wall Street should be taken with a pinch of salt. Financial analysts are the last persons to understand technology companies, especially Apple.

On Saturday I saw a comment on Instagram from iFixit concerning the new iPhones. They had placed their orders and the tear-downs would be online as soon as the phones arrived and were examined: perhaps next Friday (20 September). A couple of online comments indicated that some orders were already being pushed back, indicating minor supply constraints, or better than expected orders. That of course did not prevent a Wall Street analyst from claiming within hours or orders being opened that (wring hands, sigh) orders were not as high as expected and so Apple was doomed.
How anyone can know the figures, which these days are mainly online orders rather than lines of buyers in the streets, is beyond me, as only Apple would be privy to the numbers and they tend not to publicize them except in general terms and certainly not within hours of orders opening for the 30 or so first-tier countries.
Reporting late Saturday, Chance Miller (9to5 Mac) provided a run down of expected delivery dates which had begun to extend for iPhone 11 Pro models, to 14 October for most configurations, but not for the gold phones. These are usually popular in China for symbolic reasons. The iPhone Max was a little different depending on color and memory configuration with the 64GB version available immediately and the gold 512GB version also available. Most versions of the iPhone 11 are shown as immediately available.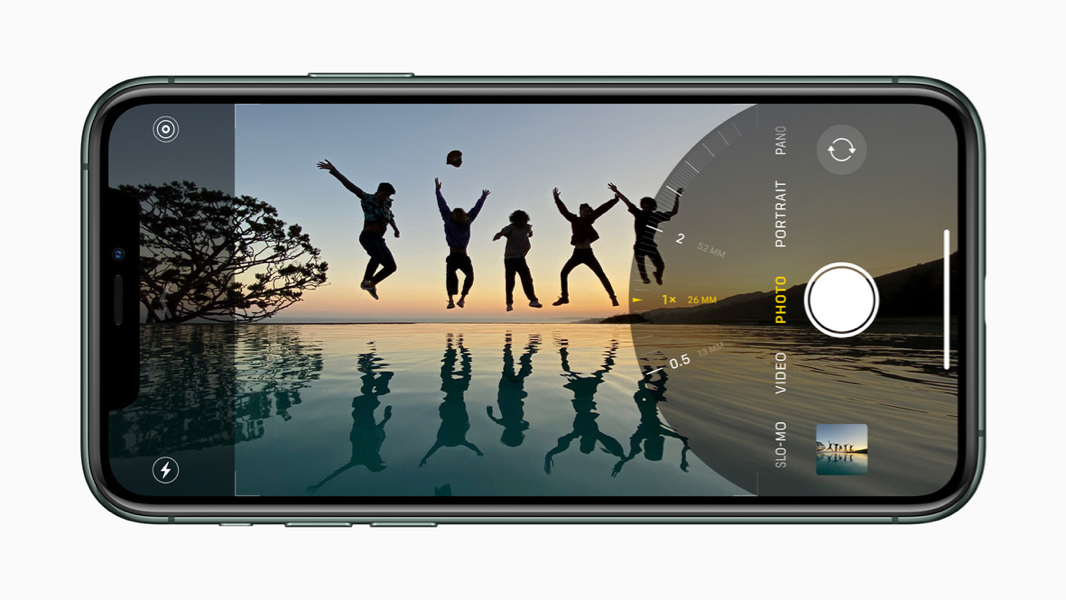 Ultra Wide, Wide and Telephoto cameras on iPhone Pro - Image courtesy of Apple

At the end of a class on Friday some students came up and asked me my opinion of the new iPhone releases and what I thought about the pricing in Thailand. I could not really hide my enthusiasm and told them I was thinking about the Midnight Green iPhone 11 Pro: probably 256GB. I did have to admit that, with no release date here, my guesses were just speculation at around 35,000 baht for the iPhone 11 Pro, with the iPhone 11 Pro Max at about 37,500. They told me that was the same estimate as a Thai commentator had put out, so either he had read my MidWeek comments or great minds think alike.

I made some comments on the announcement of the AppleTV+ service concerning countries and pricing midweek. Initially, I expected the service would be available in only a select few countries, but information followed soon after that indicated about 150 countries would be served. At the release we were told 100 countries would be covered initially and the price would be $4.99 a month (or £4.99 or €4.99) which would not compete equally with Netflix here, presuming that Thailand was to be covered. Apple thought of that, at least as far as India is concerned as AppleTV+ is to be $1.40 there ( Oliver Haslam, Redmond Pie), which is less than what I pay here for Netflix.
A real bonus for many users (and me if the service comes here) is that the first year is to be included with any purchase of iPhone, iPad, iPod touch or other devices. I did wonder how Apple would cost that, but in the long game that Apple plays, the real benefit comes a year down the road when users continue (or forget to cancel) their subscriptions. I also see it as a way to encourage more users to buy the new devices, which is after all what Apple wants.
Although Apple must surely have thought it all out before floating the free trial (remember Apple Music was 3 months), Rod Hall at Goldman Sachs took a completely different view and put out a note claiming that profit margins for hardware would suffer as a result of the free trial (Michael Sheetz, CNBC). GS cut its price from $187 to $165 and the shares slid about 2%. Unusually, Apple responded and put out their own comments: "We do not expect the introduction of Apple TV+, including the accounting treatment for the service, to have a material impact on our financial results". There were several sharp and sarcastic comments online Friday and Saturday referencing Rod Hall: perhaps another case of someone really not understanding Apple and its long term approach.
There was an interesting footnote to this with a speculative Editorial on AppleInsider. The thesis was that perhaps sooner or later, there could be an all-inclusive subscription service from Apple that for (say) $100 a month, would give access to all services (music, TV, iCloud) and an iPhone each year. I have watched the growth of services since MobileMe when even back then it was clear that subscription would give Apple a guaranteed income each month/year and link the user to the hardware ecology. In the last couple of years with Apple Music and iCloud (Photos, iWork and other synchronization) this has grown significantly.
I started with the nominal 5GB account, then went up to 25GB (that changed to 20GB for some users later), then 200GB and now 2TB as my Photos library expanded, particularly with the large RAW images I use. My iCloud is 349 baht a month, Apple Music is 129 baht (lower rate in Thailand), and Netflix is 279 baht. If the iPhone 11 Pro is expected to be 35,000 (say 3,000 baht a month), a fee of around 4,000 - 5,000 (depending on the iPhone model) would be manageable for quite a few people here; and no cash outlay when a new iPhone arrives? I could buy into that.
I do not suppose it was a coincidence but it was widely reported at the end of the week that Bob Iger, head of Disney, stepped down from the board of Apple after several years. With the potential conflict, I expect there was some desire to ensure there was a gap between the companies and their services. This was compared by some to the less friendly split between Apple board member Eric Schmidt of Google who was rumored to have passed on information about the iPhone. When there was a green light for the iPad (released in 2010), Schmidt who was still on the Apple board at the time was kept out of the loop.
Apple Watch 5 - New face (left) and Titanium model - Images courtesy of Apple

When Deidre O'Brien gave her update on Apple retail at the Event last week, she also mentioned a new service for customers - online or in the Apple Stores - which allowed customers of the Apple Watch 5 to pair watches with bands. Usman Qureshi (iPhone in Canada) explained the online process which allows some "1,000 variations". What I would like is the capability to design my own watch faces. These come ready to roll, but with specific options like colors and Complications which might not suit all users, particularly those who may want to match clothes with the watch. It is possible to do this with the Watch band, but not the Watch face. There would be some disasters, of course, but that is not the point: user-creativity and all that.
The audience at the Apple Event were pleased to see the introduction of the Generation 7 iPad and of all the new devices available, this alone has appeared in the Apple Store for Thailand, starting at 10,900 baht (14,500 for WiFi + Cellular) for the 32GB version and 13,900 baht for the 128GB model. The iPad is shown as "currently unavailable" but if orders can be placed, this should be here in a week or so.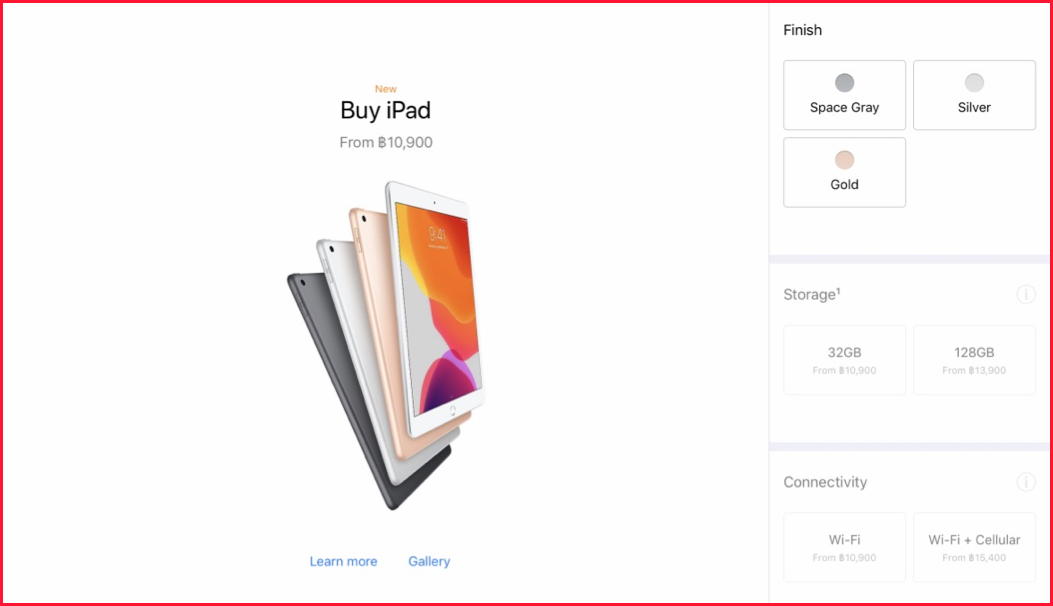 iPad ordering in Thailand

One feature of the iPhone that was not announced at the Event was the inclusion of Ultra Wideband wireless technology. John Voorhees (MacStories) outlines the technology and explains what this means for users. One example is that "the U1 chip will permit users to point an iPhone 11 at another iPhone 11 and "and AirDrop will prioritize that device so you can share files faster." It is also possible that this could be used with the rumored Tile-like tracking device Apple is said to be developing.
John Voorhees also links to an article by Jason Snell on 6 Colors that explains the huge potential for the new technology and the Apple U1 chip that is well worth reading. I expect there will be more information when iFixit produce their tear down, and more technical information in a few weeks time when AnandTech have dissected the new iPhones.
Graham K. Rogers teaches at the Faculty of Engineering, Mahidol University in Thailand. He wrote in the Bangkok Post, Database supplement on IT subjects. For the last seven years of Database he wrote a column on Apple and Macs. After 3 years writing a column in the Life supplement, he is now no longer associated with the Bangkok Post. He can be followed on Twitter (@extensions_th)