Cassandra - Weekend Review: Innovation Invitations; Mojave to Catalina; 30% Tariffs Begin; Minor Local Victory with USB-C Cables
By Graham K. Rogers
---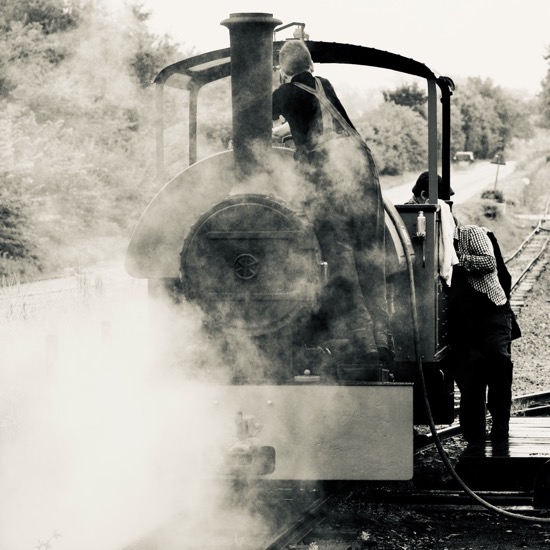 With the iPhone certain to be announced on 10 September, there is anticipation that other releases - software and hardware - will also be highlighted. Updates to iOS, macOS and other operating systems should be arriving soon, but the complexities may cause problems for some users. Tariffs on some goods entering the USA from China have begun, with more to come.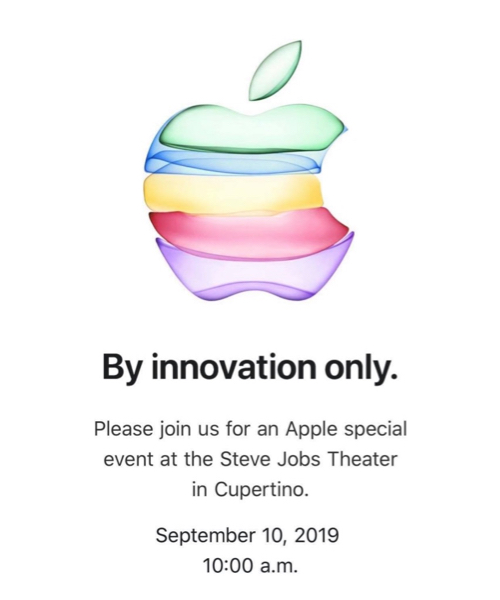 The invitations for the next iPhone release event on 10 September went out this week and there is an interesting logo, along with a phrase that many will try to parse: By innovation only. The logo was a 3D-style take on the old 6-colors one of old, before Apple went all Bauhaus. Not that I don't like simple design, I rejected an old medium format camera recently because of all the frills and went for a Bronica ETRS - another story entirely.
Local Thai writer, Wu of Spin 9 had his invitation and so, unsurprisingly does Rene Ritchie whose Instagram image of the invitation is here. I tend to ignore speculation on parsing the invitations although there is the obvious use of the word, "innovation" which suggests something new. The unusual colors and shapes in the Apple icon also drew some comment with one interesting theory put forward by Stan Horaczek in a Tweet:
My Apple invite graphic conspiracy theory is that it actually hints at new camera tech coming in the next iPhone. Here it is compared to the lens diagram from an Apple camera lens/curved sensor patent that showed up in 2016. The layers of the apple represent glass elements.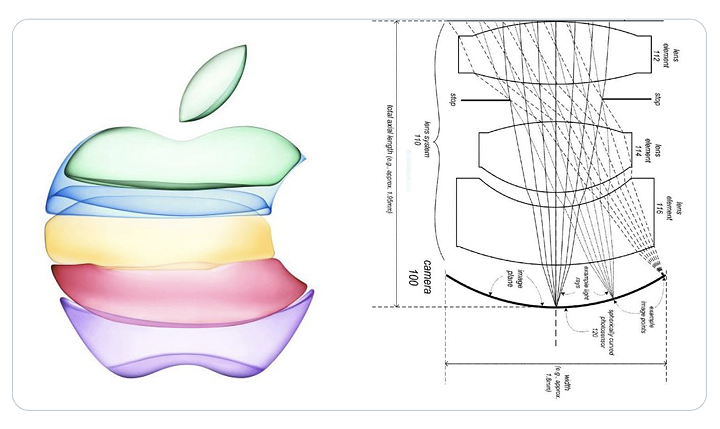 This is no more or less outrageous a theory than what others have suggested in the past and I hope that this is true

So what else could be announced? The next Apple Watch could be released, which would integrate with the iPhones; and of course the various operating systems (see below); but the way Apple devices have been selling at reduced prices in recent weeks also suggests that other hardware may be coming at the 10 September event or shortly after: within the next 2-3 weeks would be the best time because of the upcoming holiday season.
There are rumors about new MacBook Pro computers, new iPads, the new MacPro, although this is not expected to make too much of a dent in sales, and accessories like newly designed AirPods; and there have been a few hints about a Tile device for finding locations (Brandon Russell, iMore). 9 more days. . . .

If the new iPhone is due soon (some suggest 20 September for a release date in the USA and other favoured countries), so is iOS 13. And if the new iOS is coming then the next version of macOS will be coming too. I must admit I am dreading both: iOS 13 because I see some changes that will reduce my workflow efficiency with photographs; and macOS because the whole of the underlying file system is about to see significant change.
To give some idea of how this could affect a user, Hoakley (Eclectic Light Company) looks at the Mojave boot volume layout as a way to explain what is coming in Catalina, when the changes are likely to be more drastic. As iCloud is important in the changes on macOS, this will also affect iOS and the data files used on those platforms. I know this has been tested by thousands users and developers as well as Apple personnel, but for once I do not have the confidence in the updates that I normally do.

I have been following the ups and downs of the USA-China trade dispute: the first set of tariffs are to be imposed this weekend. William Gallagher (AppleInsider) reports that 30% tariffs have begun to be applied to imports of homepods, AirPods and desktop Macs. This dispute changes with the wind. It was reported that a further 10% levy was to be imposed in December (originally 15 September) on certain electronic and camera goods, but Tyler Lee (Übergizmo) reports that this is now to be 15%. I expect that by the time the (now) December deadline for this additional tariff comes around, it will be all change again. Although the iPhone, iPad, MacBook Air, MacBook Pro and other Apple devices are due to be drawn in to that group and higher prices are expected (at least in the USA), there has been some canny readjustment of certain "made in China" components so that the amounts to be charged may be kept under some limits, with Apple absorbing the rest.
As less than 50% of Apple's business is in the USA these days, the tariffs may have even less effect on the pricing and profits, particularly if Apple is only required to adjust the prices up for complete devices sold and delivered in the USA. That could make sales of Apple products in countries like Thailand and other locations attractive, particularly as travelers could claim back the taxes when leaving.
One Apple device affected is the AirPods. Last time we noted that Consumer Reports think the similar Samsung ear pods are better. Not only that, they failed to recommend the Apple product (not the first time they have shunned Apple). Patently Apple, however, reports that in the second quarter of 2019, the AirPods have a 53% market share, despite them being more expensive than the competition. Samsung, whose Galaxy Buds Consumer Reports fawned over, have 8% of the market.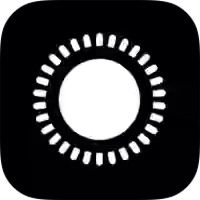 Last time out I mentioned NeuralCam which does a pretty good job when it comes to night time photography, but there are other apps available that also claim to enhance images taken in poor light. There is also the iPhone camera which has improved somewhat since it was first available. Ben Lovejoy (9to5 Mac)), was intrigued by the new app and ran through a series of comparisons, including the camera on the iPhone X, so that matches my experience. The apps (and camera) in order of his success are as follows
Spectre: $2.99
NightCap: $2.99
ProCam 6: $5.99
Apple's stock Camera app: $0
Cortex Cam: $2.99
NeuralCam: $2.99
Since I tried Neural Cam last time, it has seen a couple of updates, including the latest (1.02) which saw improvements to the way the app works with iPhone X.

Many subscribers to Netflix are aware that what is available in the USA is not always available here. I was pleased to see that The Laundromat, a movie on The Panama Papers, with Meryl Streep and Gary Oldman is to be shown here, although the next season of The Walking Dead is not listed. My guess is that this is a copyright problem as the series has been shown since it began on the True TV cable service.
I also saw this week that the major Russian production of War and Peace was released a couple of months ago by Criterion on Blu-Ray ($39.96) and DVD ($31.96). The film (in Russian, with subtitles) was completed in 1966 and has a length of 422 minutes, which vies with the magnificent Napoleon by Abel Gance. The story of its rediscovery by Kevin Brownlow (The Spectator) and its reissue in the 1970s is inspiring.
I remember the reactions then and saw it was on at the Barbican Centre one day when I attended a Shakespeare play. I have read Tolstoy's War and Peace; as well as Anna Karenina, Crime and Punishment, along with other Dostoevsky works in a period when I had time for the enjoyment of reading. I think I followed that with the whole of Trollope (not to be dismissed)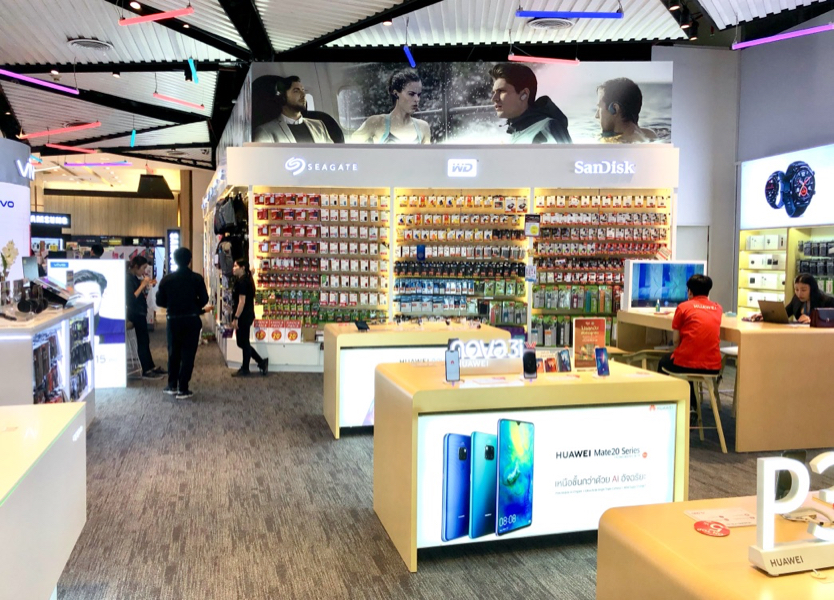 Local Information
One of the more important cables in my kit is the micro-USB to USB-C from Belkin. As I have several devices that have this old style USB port and most of my computers have USB-C this does away with the need for another adapter and I can certainly avoid those docks. These cables are so important to the way I work - with hard disks and the Nikon D850 - that I have 4 of these: one at home, one at the office and one in each of the bags I use. I bought mine online: Amazon and Lazada.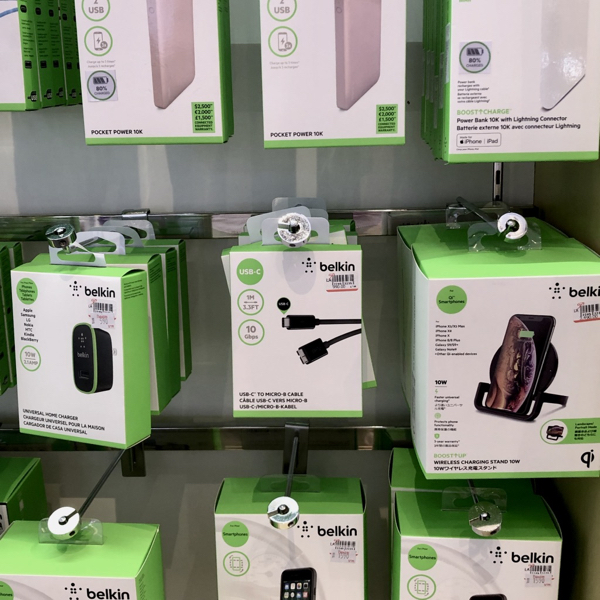 Despite the number of external disks that use micro-USB and the use of USB-C on several computers (and not just Apple) it has been a continuous annoyance to me over the last 3 years or so, that none of these cables can be bought in any of the stores here: until this week.
I saw that the 4th floor of the Siam Paragon department store had seen a redesign and as well as several smartphone options, there was a wall of storage devices. There are of course countless disks (with that micro-USB) but I noticed several SSD as well. Some were fairly small at 120GB, but there were some larger ones at 500GB, 1TB and even one at 2TB for 11,900 baht ($389.14) with a USB-C cable. I am much tempted by that. I regard the availability of the Belkin micro-USB to USB-C cable (990 baht) as a breakthrough. It has only taken 3 years to arrive on the shelves.
The new area in the department store of Siam Paragon is worth having a look at as there are more devices and accessories on sale close together than is usual here so consumers have a wider choice. Alongside those hard disks was a major shelf area for SD cards and flash drives, although I did not see any of the new QXD cards there that I use in my Nikon.

A few weeks ago I bought the Tamron 35mm f/1.4 lens following a stellar review. I was surprised to find it in Bangkok so early. I tried it on the camera and walked out with it in my bag. I was teaching last Friday and a student with a reputation as "the camera man" asked me about the lens. I had it with me, the the student's surprise, so let him try it. He was blown away by the sharpness (14 elements in 10 groups) which was one of the features that sold me on it initially. I am constantly pleased with the shots I am able to take.
This week, Michael Zhang at PetaPixel outlines the comments of Roger Cicala at LensRentals who examined the Tamron lens closely and he concluded that this is "optically the best 35mm lens you can get". Cicala only tests tests for the resolution of lenses and not other areas such as autofocus, durability, weather-sealing, or bokeh, but the Tamron lens is a winner in his view. I agree.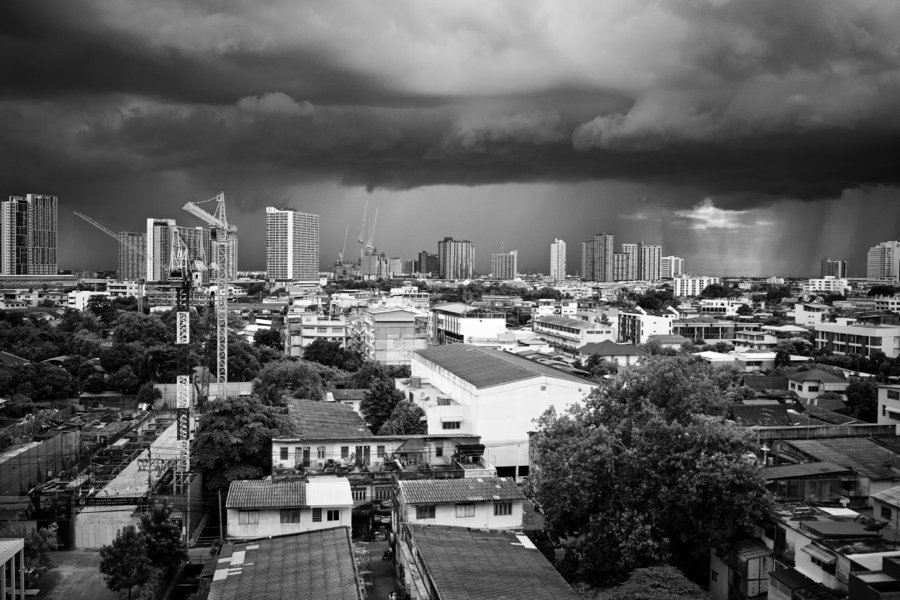 \
Output from DSLR using Tamron 35mm f/1.4 lens
Graham K. Rogers teaches at the Faculty of Engineering, Mahidol University in Thailand. He wrote in the Bangkok Post, Database supplement on IT subjects. For the last seven years of Database he wrote a column on Apple and Macs. After 3 years writing a column in the Life supplement, he is now no longer associated with the Bangkok Post. He can be followed on Twitter (@extensions_th)