Cassandra - Saturday Diversion: Ongoing Photo Sync Failure on iPhone 11 Pro and the Apple Store, Bangkok
By Graham K. Rogers
---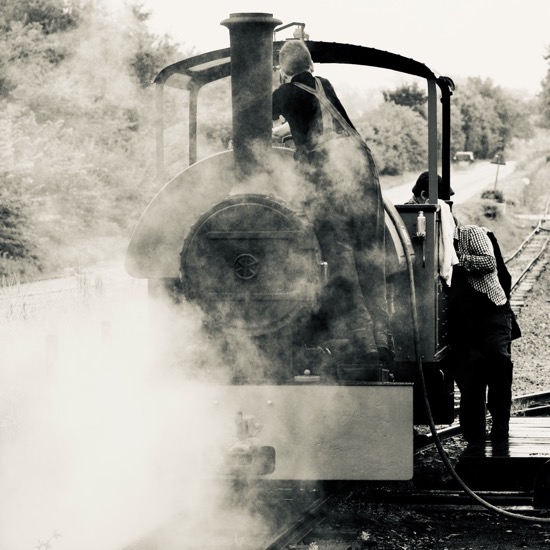 Synchronization of Photographs on my Phone 11 Pro stopped dead with the release of iOS 13.3. I have tried several fixes, including a total wipe of data. Photos still reports updating from iCloud. In hope of a magic bullet, I made an appointment at the Apple Store, Icon Siam. After a couple of hours, we are back to square one.

Before I outline the main idea, there are some other events to cover which may provide some background, beginning with the update to iOS 13.3 which arrived this week. I mentioned a couple of days ago that I had trouble with Verifying after the update was downloaded, eventually fixing that with the use of the Personal Hotspot (and 4G) - another service provider. When I tried the iPad OS update (13.3) later, that too failed to Verify, although a second try was successful. After a couple of days I now find the Sleep information in Health is failing to record properly, with a zero hours figure for the first night since the update and 15 minutes for the next.
My Generation 7 iPad runs beta software and the next update for that arrived not long after, but once again there was a Verify failure. This time I resorted to the Personal Hotspot after a couple of tries. Then a friend with a new iPad (Gen 7) had the same problem with the iPadOS 13.3 update at my condo on Thursday evening, which was sorted with a single retry.
As I was experiencing other problems, with links to web items on Twitter, and other failed downloads, I restarted the router just before bedtime as I noticed that the Philips Hue Bridge device was showing a flashing light (1 from 3) and that seemed to solve a couple of problems, but not all. Not the most pressing one (see below).

Having updated to iPadOS 13.3 I was monitoring behavior of the iPad Pro, but while using it at work I was able to type using the keyboard with no problem and access the usual apps and sites that I work with. I am still unable to use the Magic Keyboard with the Mac mini since I updated it to Catalina. In the afternoon, while marking student reports, I needed to enter some scores into Numbers on the iPad Pro. The specific spreadsheet I needed was already loaded when I started the app, and I tapped the screen for the cell I wanted.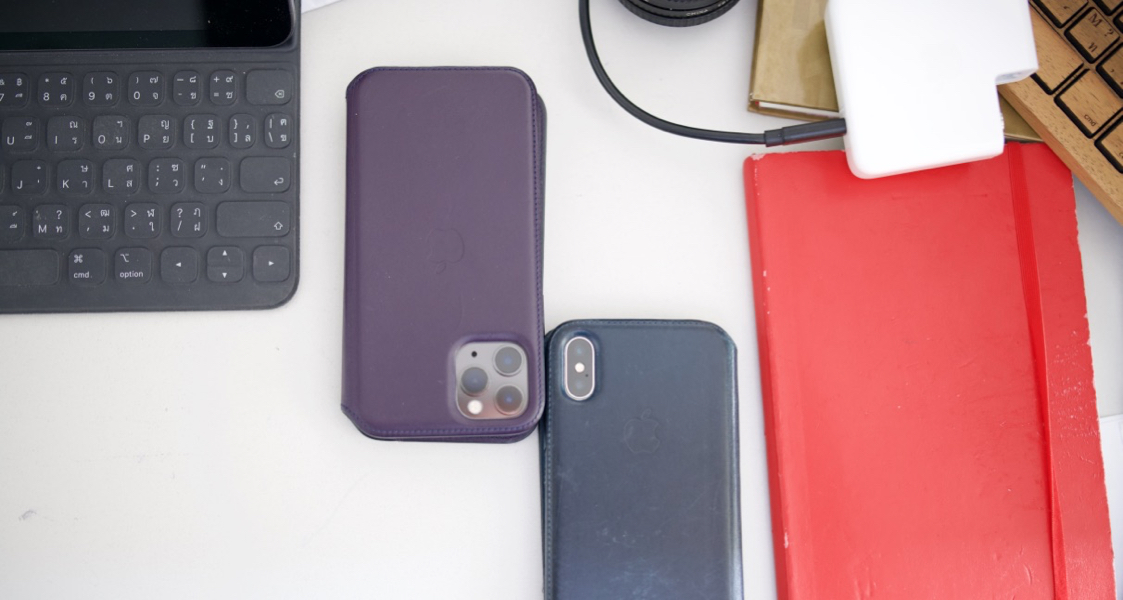 iPad Pro, iPhone 11 Pro, iPhone X, notebook and other accessories

When I typed in the numbers, nothing happened. I tried the Up and Down keys, but again there was no change. I groaned inwardly, but then reasoned that, if it had been working in the morning, this was unlikely to be a problem with the update. I was able to enter data with the iPad screen keyboard, so the fault must be with the case. I held the iPad and case with two hands and felt movement.
A closer look showed that there was some separation between the two, so contact was not being made, even when I separated the case and iPad Pro and tried again. It was time to stand up and have a real look. I pulled the two apart and then saw that a paperclip was attached to the rear of the iPad. Certain areas of the back are magnetic (not all) and somehow the small piece of metal had entered the space (a first for me) and created enough of a gap that the three contacts between the case and iPad Pro were not connecting. I wish all such problems were as easy to fix.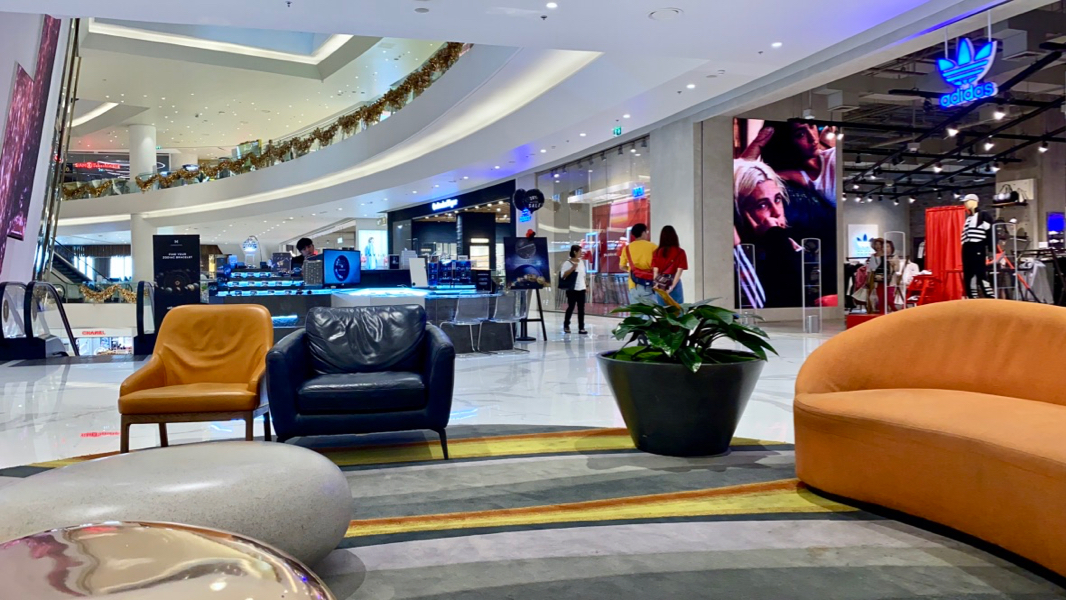 I had an appointment at the Apple Store in Icon Siam on Thursday, although first I had to visit the Immigration office at Nakhon Pathom, which is near the Sampran Park. Instead of a taxi all the way, I used the new Metro Blue Line train to Lak Song (the Mall, Bangkhae) and took a cab from there, which saved me both time and money. For the return journey I used a bus (84) to The Mall where I paid a bill and used the Metro, then BTS for my trip to Icon Siam, only realizing later that the 84 bus passed this mall. It would have taken longer, but I had time to spare, and I could have paid the bill at Icon Siam instead.
The mall area was quite busy, but apart from a few students, most visitors were tourists, which is what the mall was built for. I go to this location solely because it has the only Apple Store in Thailand: I have given up on the iStudio stores in the main as they do not provide the service (or items) I want. Online shopping has made a great difference here: Apple, Amazon, B&H and Lazada; as well as online camera and film shopping.
There were two tasks to attend to this time round: my recalcitrant iPhone 11 Pro and my friend's damaged (and now self-destructing) iPad. This was my second visit for service and help. It was interesting to see how the Apple services were carried out, with an advance helper to confirm problems and bring the best-suited genius to assist. I needed an English-speaking Genius, while my Thai friend was more easily helped.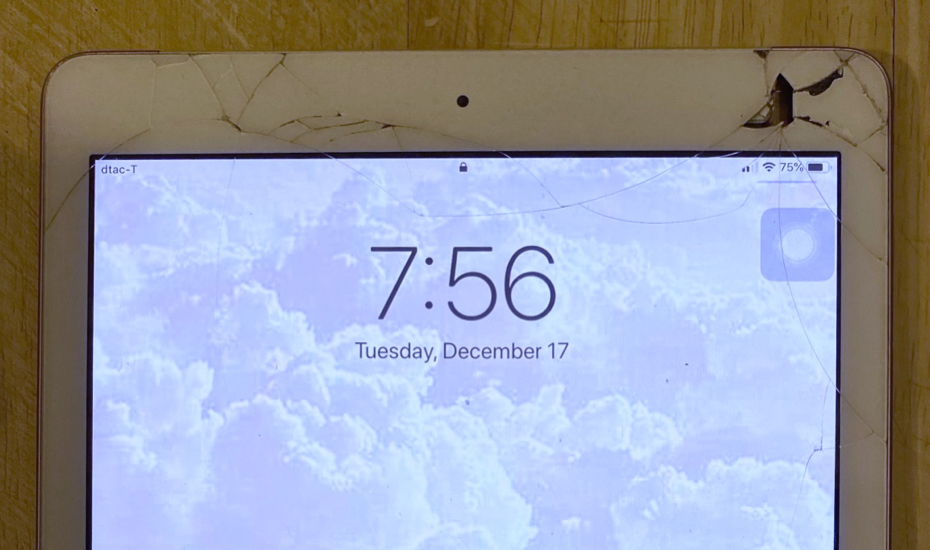 The old iPad was carefully checked out. He had been honest about the cause of the damage and the botched repair. The Apple offer of a replacement for 8,200 (around half the original price) was fair, especially considering the state of the iPad which was developing more screen cracks day by day. After paperwork was done and the credit card billed, the Genius helped my friend with the setup. There was a problem with the SIM card and the Apple staff managed to get round that too, so that was all well done, even if the Apple WiFi there is a bit slow. I was told around 1000 devices were connected: with their own display models, staff devices and visitors, that is not an unexpected figure. It does mean that the speeds are slow.

I had brought with me the iPad Pro (13.3) and the iPhone X (13.1), to show how those devices were able to synchronize photos without problem, but the iPhone 11 Pro (now with 13.3) was not. It is easy, with the photographs that are available to show exactly when that synchronization stopped: with the arrivals of 13.2 (and after). Once I had explained my iPhone photo-sync problem two or three times the work began, initially looking at the settings (I had of course done this) and then, as I had feared, a reinstall of everything.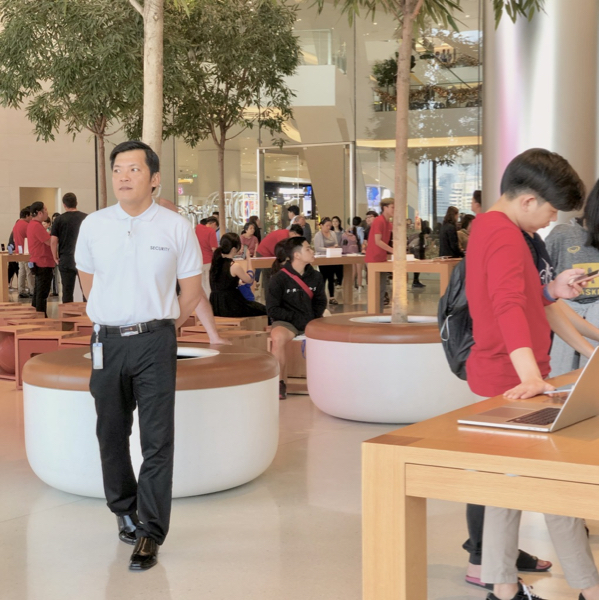 This time, however, after checking that I had backups, the iPhone was connected to a MacBook Air. The Genius used a USB 2 to Lightning cable, but the first couple of times, it did not connect. He changed the cable, but again there was a warning. By rotating the Lightning connector (top pins to bottom) a link was made and I was asked to authorize the deletion. When the setup was complete, it was time to download all the data from the cloud: well, not all, unfortunately.
Apps began to appear and slowly the Files app was populated and I was able to check one or two specific files. Photographs began to appear, starting with those from a couple of days ago taken with the iPhone; but those taken earlier in the day were not shown, which I thought was odd. When a good number of images were available, the information at the bottom of the screen showed 11,136 images in the library, which conflicted with the almost-18,000 on iPhone X and iPad Pro.
A new Genius arrived and we looked at how the data was (and was not) arriving, but was told there is always a delay. I was aware of this, but as I had been waiting for 3 weeks so far I was not positive, especially as the Mac mini had downloaded all images in 2 hours (once I had re-created the Library) when I had updated to Catalina.
The idea of waiting was not attractive, especially as I had not eaten, and while the Genius wanted me to wait for the download to progress, I reminded him of that 3 weeks wasted so far, the reinstall and the other steps that had been taken. He wanted to try an Ethernet (LAN) connection, but each time he inserted the cable a warning appeared that the device could not be used as it would draw too much power. These adapters are apparently used for setting up new devices, I was told.
A follow up phone call was set up, although with the weekend, Xmas, and my need for an English speaker, we agreed on 26 December. I do not have confidence. The 11,136 figure was still showing on the iPhone the next morning, although when I later accessed other services (Mail, Twitter, et al) I noted that it had jumped to 17,927, matching the other devices, and with the familiar Restoring from iCloud message beneath a never-moving progress bar.
This has not been my favorite iPhone.
Unexpected racism in Icon Siam
A note on a disturbing incident that happened just after I left the Apple Store and not at all connected with Apple. Icon Siam is quite busy, even midweek, mainly with tourists, although there were a number of locals there too. This is not like Siam Paragon in design, expectations or clientele.

As I was going down the escalator from the Apple Store, my friend was slightly behind, focused on the new Pad. Halfway down I noticed a Sikh teenager going up: maybe around 18 with full beard. I have taught many such young people on the International Program at the university I work at and find them smart, polite, and generally hard working.

Behind me, there was a sound like a dog howling. I heard this a couple of times and looked round. A tall non-Asian was there and he said to me, "Indian, Indian" as if he had never seen anyone like this before. My friend and I both think the accent was Germanic. I said, "You racist xxxx-pig" quite loudly and my friend pushed me forward in Thai fashion to avoid any further contact. I was infuriated and explained to him how some in the West are dangerously racist these days. I was angry because I had seen such actions in online videos, but never (until now) in Bangkok.



See also: