By Graham K. Rogers
---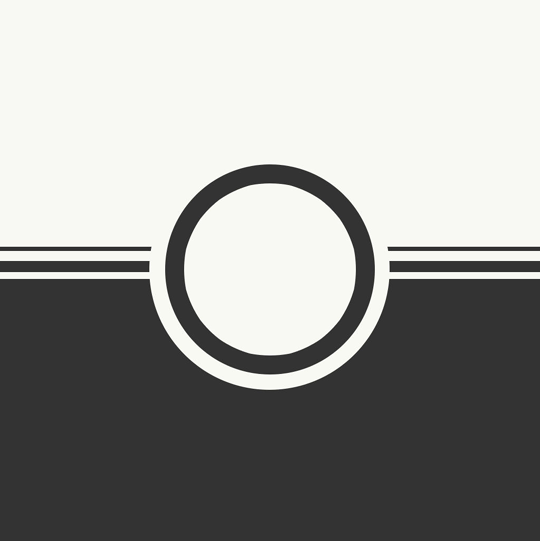 At this time of year, my students' writing projects and the outlines for System Preferences in macOS Sierra take priority. Since the iOS 10 update and the arrival of the iPhone 7, I have been trying out several photo apps, as well as that Portrait option in the Camera of the iPhone 7 Plus. It takes a little care to produce some good portrait (and object) results and is not simply a point and shoot solution.

This week I had a look at the App Store main page and found the oddly-named Feelca B&W app. With its bare icon, I would not normally take much time over this, but it was priced at an unusually-low 9 baht (about $0.25) which made me look further.
It is an app with monochrome output, which always draws me in, and the developer cited capturing "decisive moments" like Henri Cartier-Bresson so I downloaded this for a look. It has some nice surprises, over and above the black and white output.
In its default state, there are sounds accompanying every action. I turned these off in Settings, but kept on Haptic feedback and also changed the style of the interface (white or a grey finish). Settings that I left unchanged were for Timer and Film Grain, but I did add a Grid to the camera interface.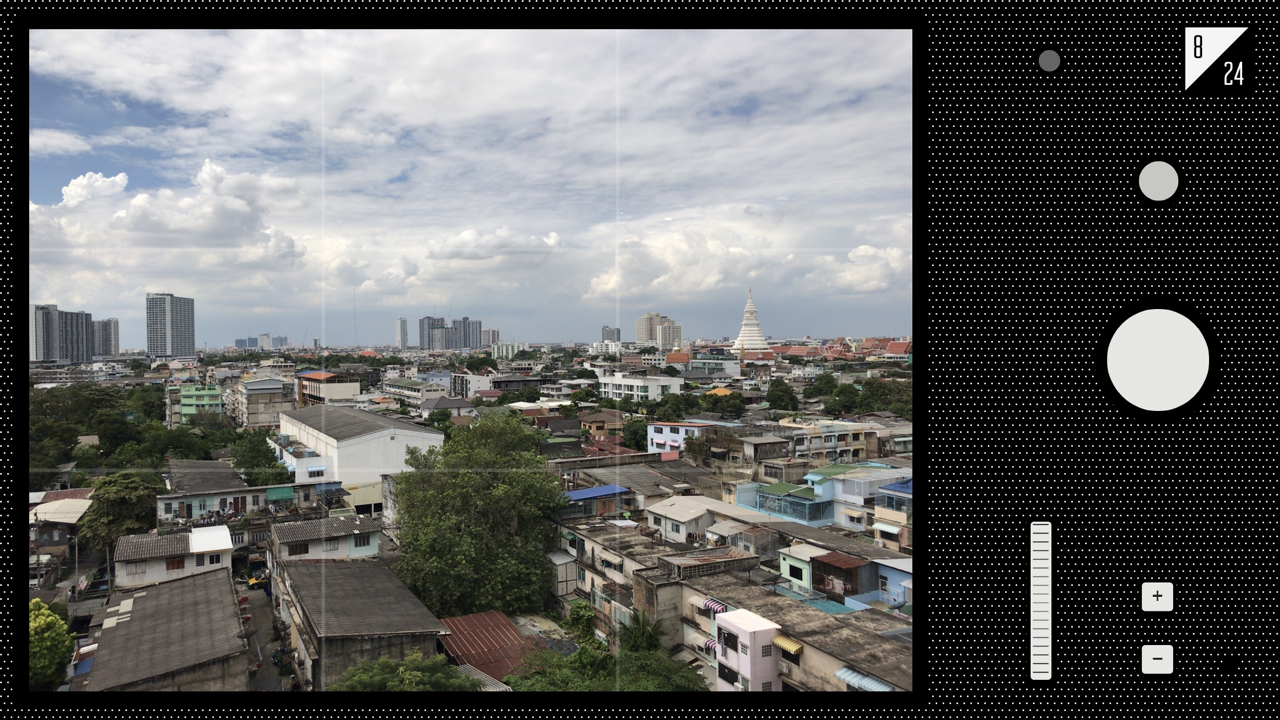 One of the main controls on the interface is a scroll wheel that adjusts focus. I did hope that this would make use of the Portrait mode of Apple's Camera app on the iPhone 7 Plus, but this was for the whole image. This feature can be turned Off in Settings, but I like this sort of control. Also available is an Exposure Controller (tiny + or - icons on the screen) and FB or SFB filters: to reduce contrast; or to add more contrast in faded areas.
When using the app, the camera displays a colour image of a scene. Once the image is taken, it is added to a camera roll: either 24 or 36 exposures. Tapping the Roll icon at the top left, shows the roll (or rolls) and users may view the output, which is in a smoky greyscale. The exterior images I took when trying this app out produced beautifully contrasted clouds and sharp (if grey) foregrounds.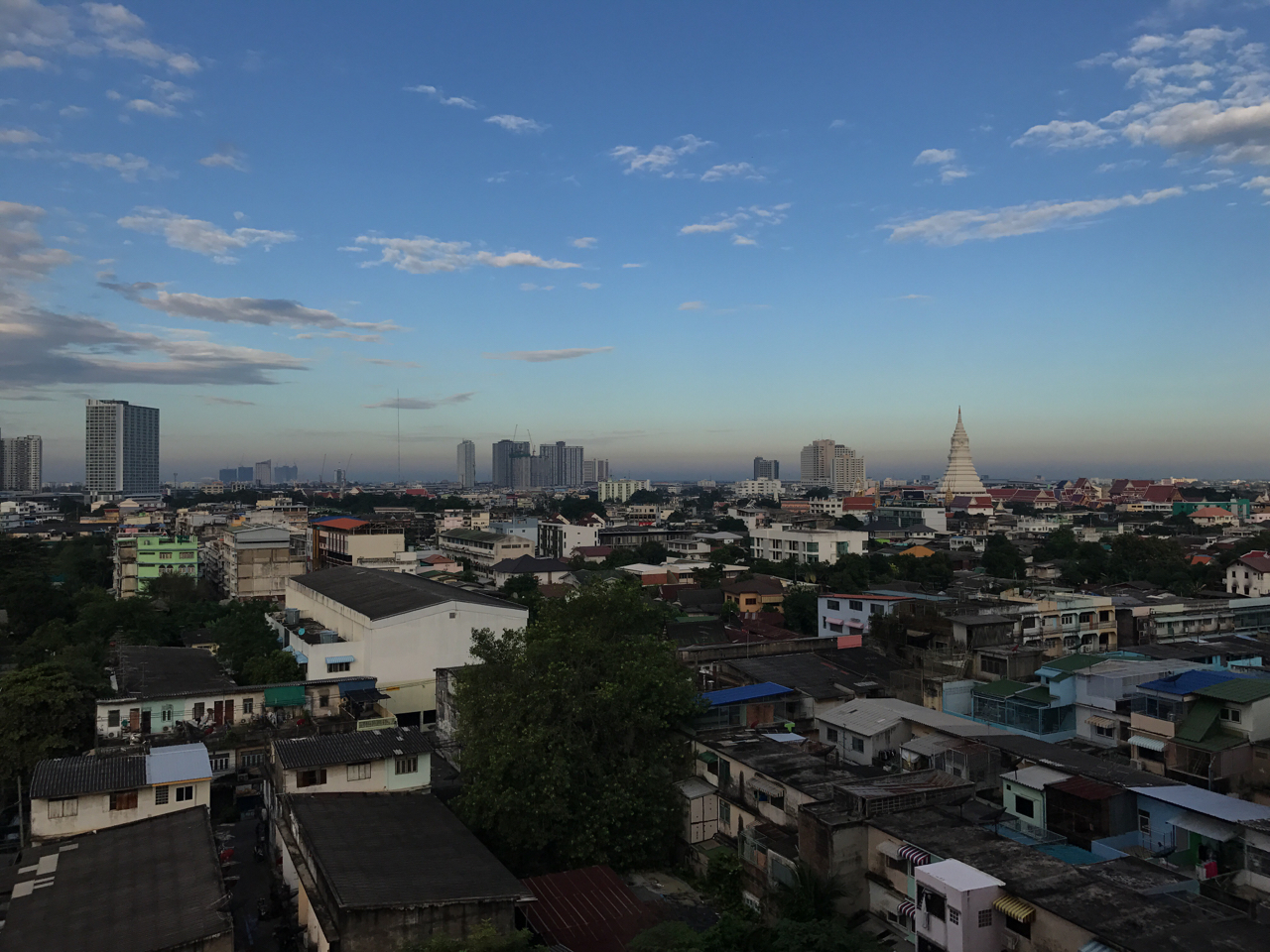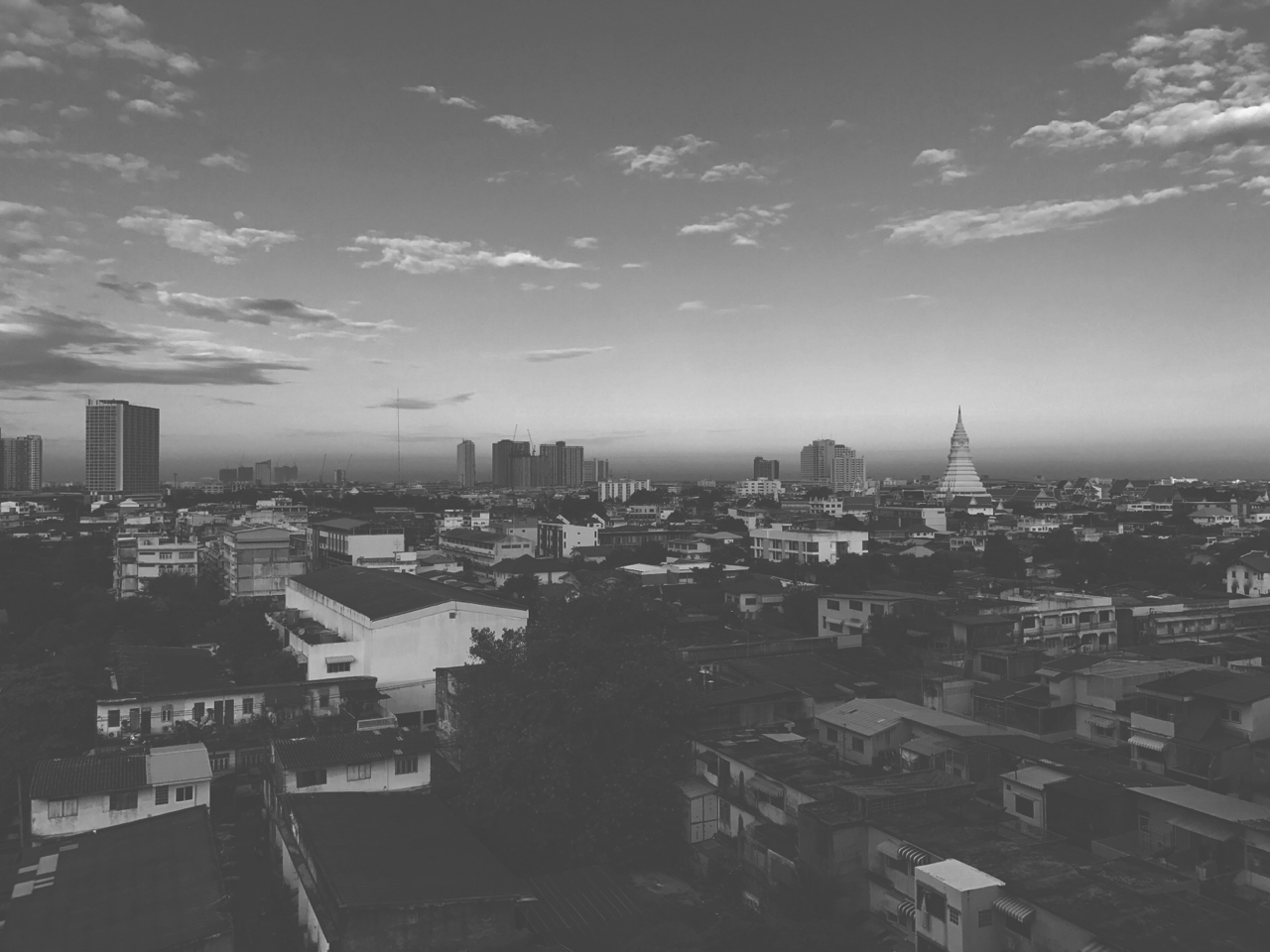 I selected an option to save images directly to the iPhone Photo library, where they appeared in colour. When these were transferred to the Mac (iCloud) these rich colour images were 4032 x 3024 and ranged in size from 2MB to 2.5MB. Those monochrome images can be exported from the rolls, although they are smaller than the original (1656 x 1242, 936 Kb).
They may be saved to the Photo Library or sent directly to Instagram or Facebook; or to other services, depending on those a user has installed. Neither the larger colour versions nor the monochrome output from Feelca include GPS data or any camera information (lens, aperture).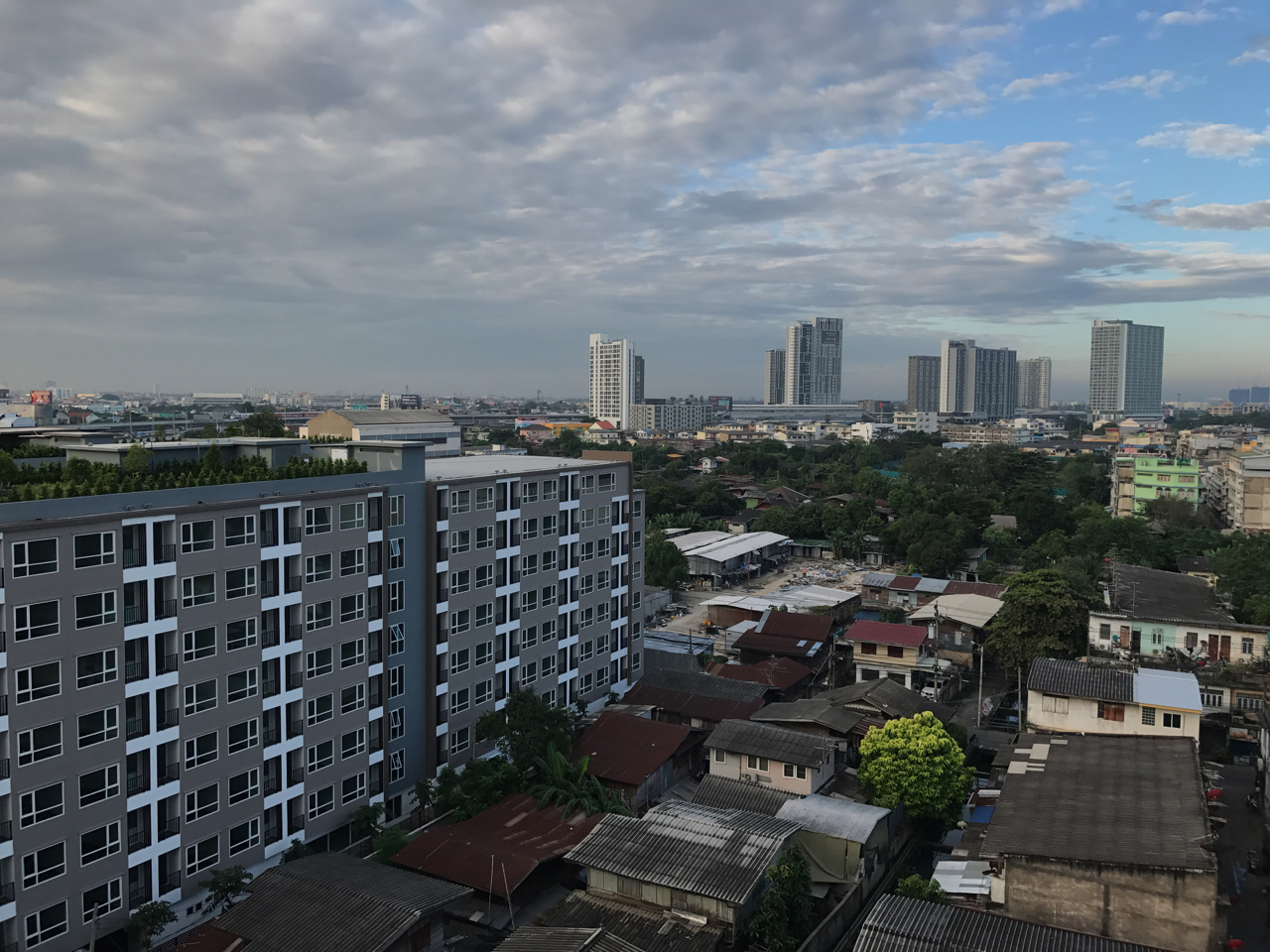 Feelca B&W does not appear intended for high-quality monochrome output: there are plenty of other apps for that like 645 Pro or Lenka (and many more). It allows quick output of a specifically-filtered type of output that may appeal to a number of users. While images are stored using a Roll conceit (adding to the original film camera feel), the lower output resolutions and the main export types of Instagram and Facebook are a clue as to the intent.
The app is nicely put together with several ways to specify the ways that it operates. Although only released last month, there have been several minor updates (the last yesterday, 12 Nov). Most of the updates have concerned enhancements to haptic feedback, which seems to work quite well currently, although is only available on the iPhone 7 and iPhone 7 Plus.
For those who like to produce images that have a little extra, and who are not averse to paying for apps. At 9 baht, Feelca B&W is an inexpensive and useful addition to a user's app collection.
Graham K. Rogers teaches at the Faculty of Engineering, Mahidol University in Thailand. He wrote in the Bangkok Post, Database supplement on IT subjects. For the last seven years of Database he wrote a column on Apple and Macs. He is now continuing that in the Bangkok Post supplement, Life. He can be followed on Twitter (@extensions_th)