By Graham K. Rogers
---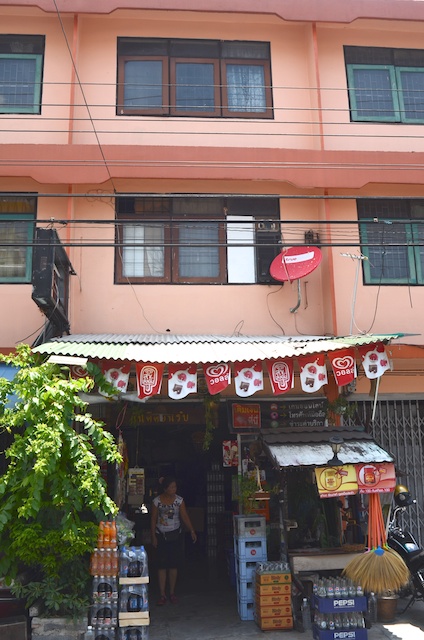 The West side of the Chao Phraya River, Thonburi, is where Bangkok was originally established and there are countless hidden back streets. With the streets are older buildings, some old market garden areas and a lot of interesting people. This was never the Bangkok of the tourist, but there is an unusual attractiveness about some of the area.

I have lived on this side of the river for over 20 years. This extended look at the other Bangkok has been in the planning for a year or more: ever since a taxi driver took a short-cut that brought me out close to a friend's apartment on Petchakasem Road.
In April I took some pictures of the early morning atmosphere. In the second part, a Mid-morning Stroll I ventured further, a little later in the day when people had started moving. In the third section, in May, I walked as far as the canal that splits the area.
At the end of last week I walked From the Canal to a Split in the Road. Over the weekend I went up to the roof of the apartment block which afforded me a Loftier View of the whole area and beyond.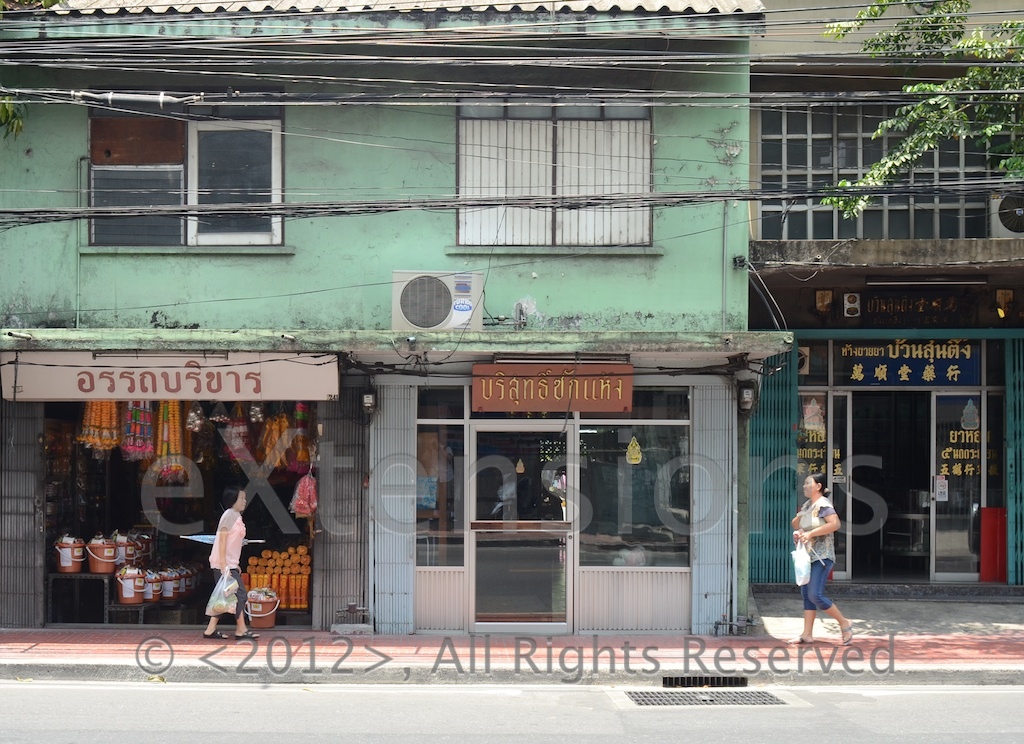 I cheated and took a bus to the split in the road, although I walked all the way back later: I need the exercise. I like taking buses as the open windows make an excellent platform for taking pictures.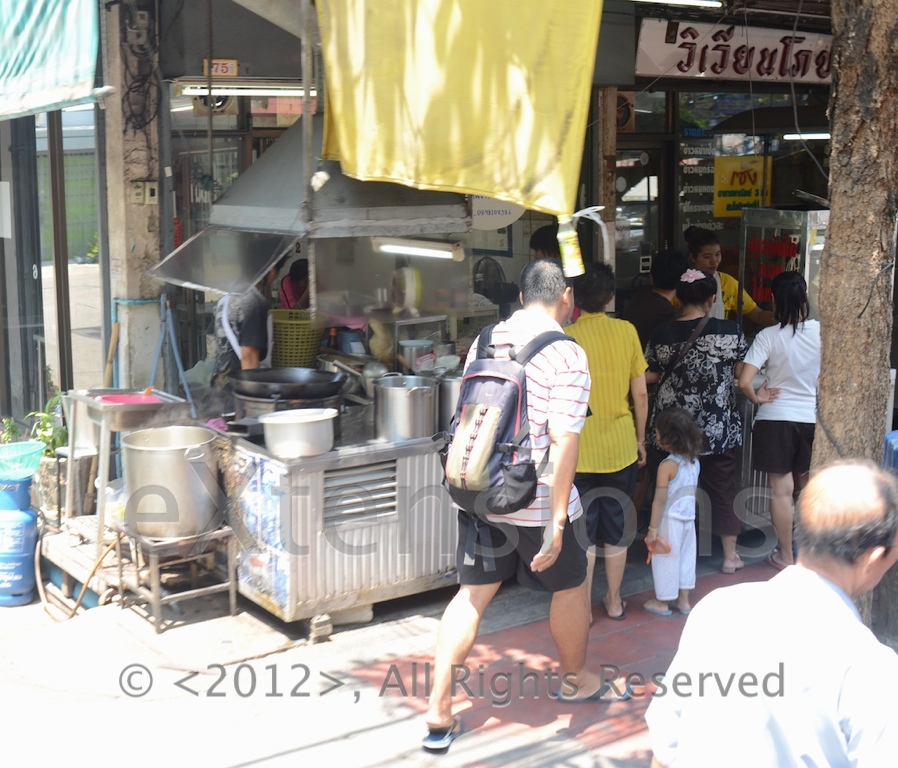 The narrower sections I later walked along had another split. The main road I am tracking was off to the left and I estimate is around 5KMs or more. I took the small walk to where the Soi comes out into Petchakasem Road which included another canal. The architecture was a little less exciting, but there are always other interesting points and people.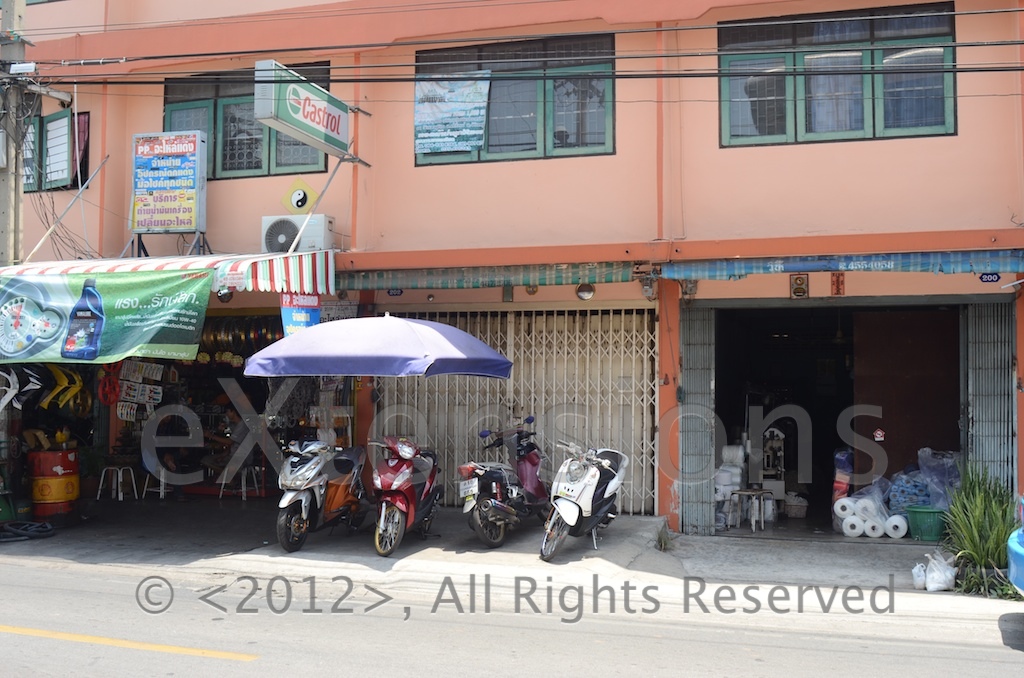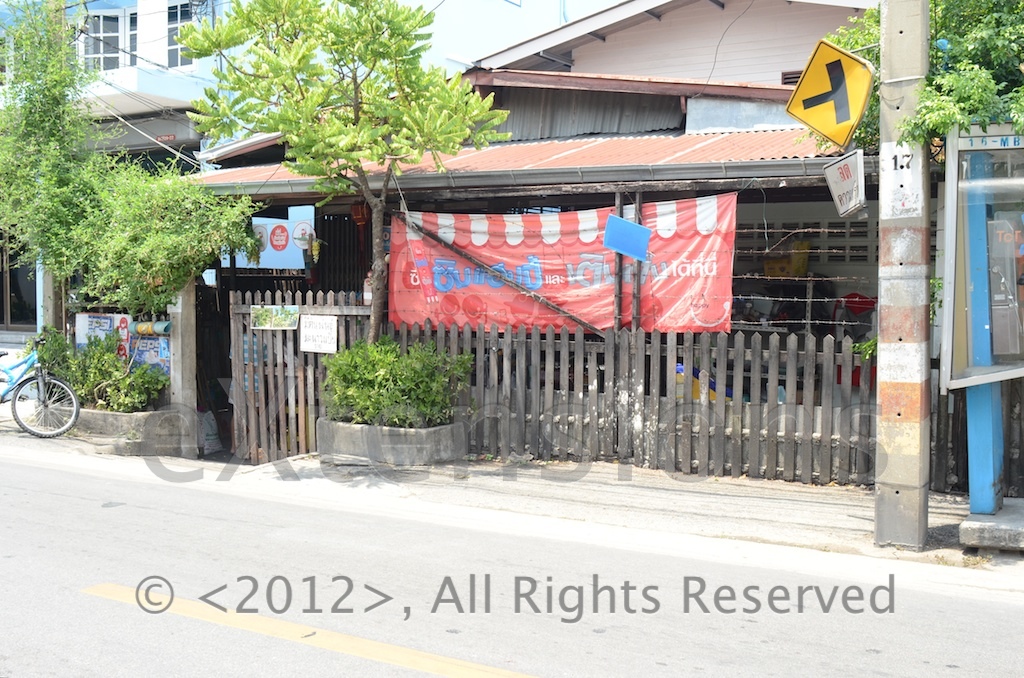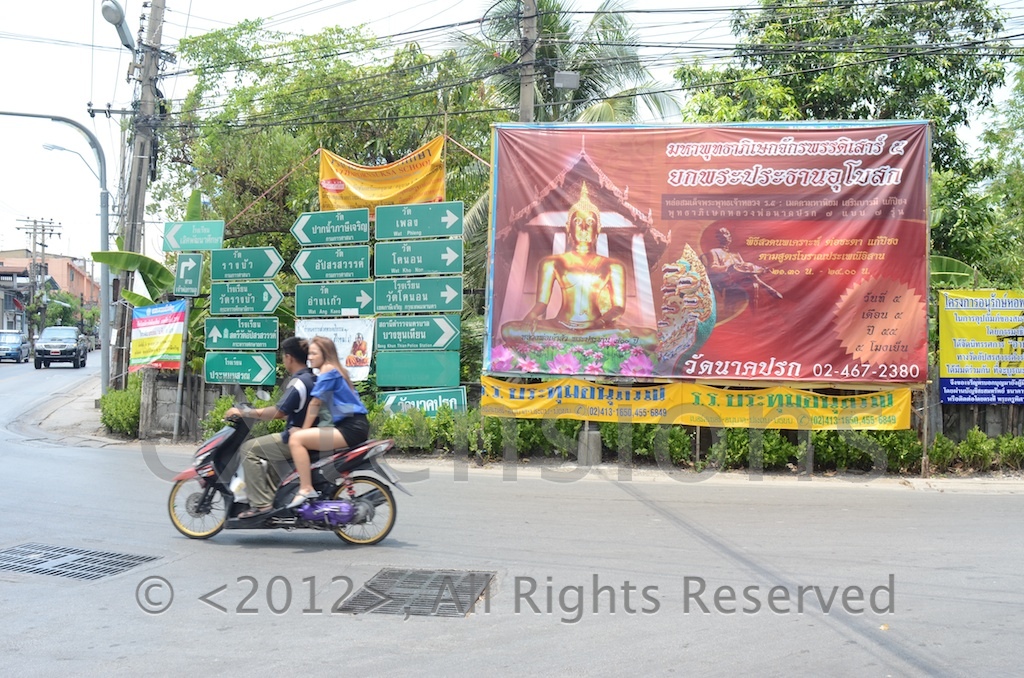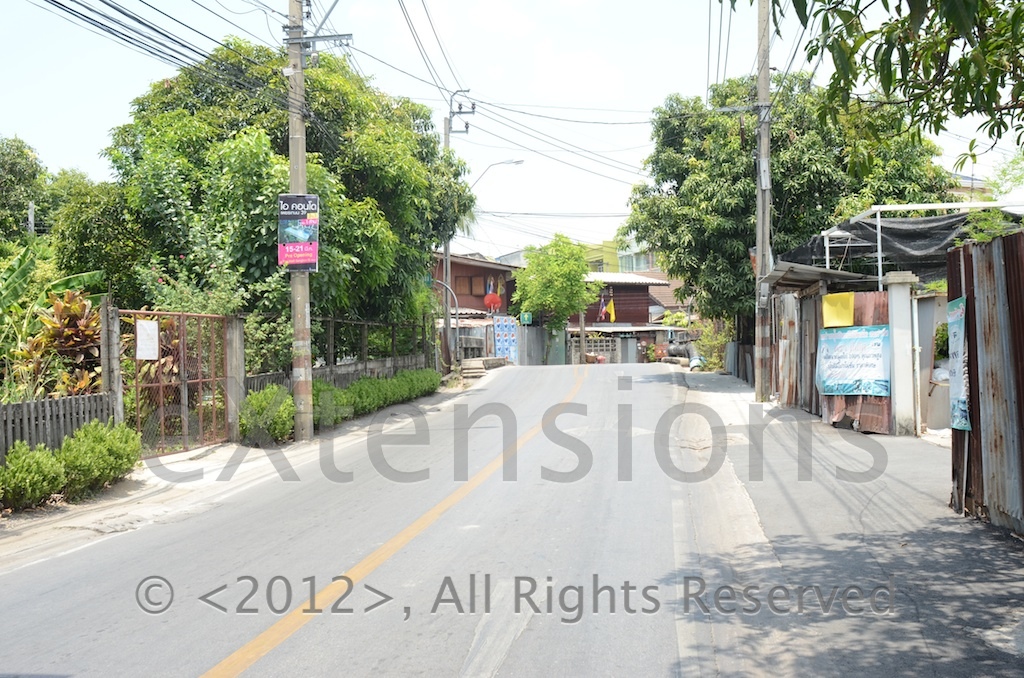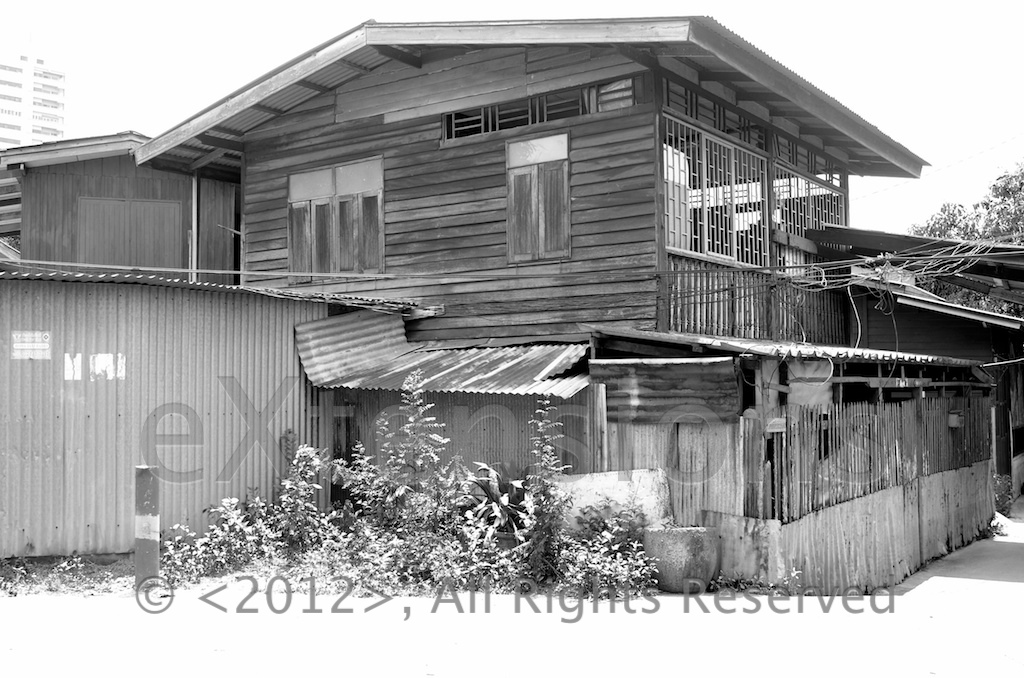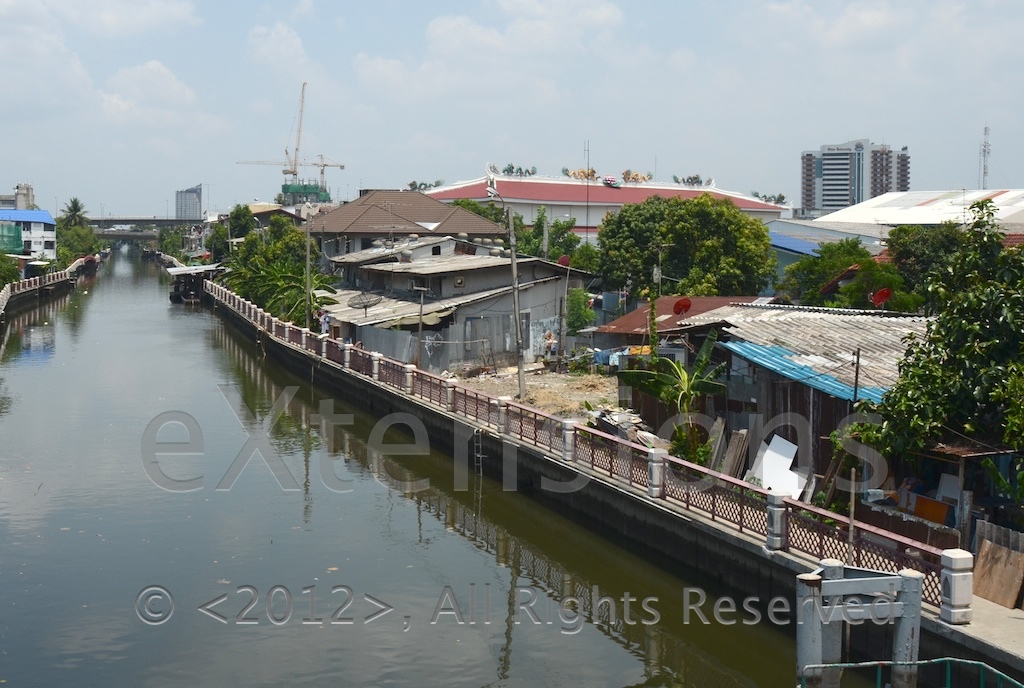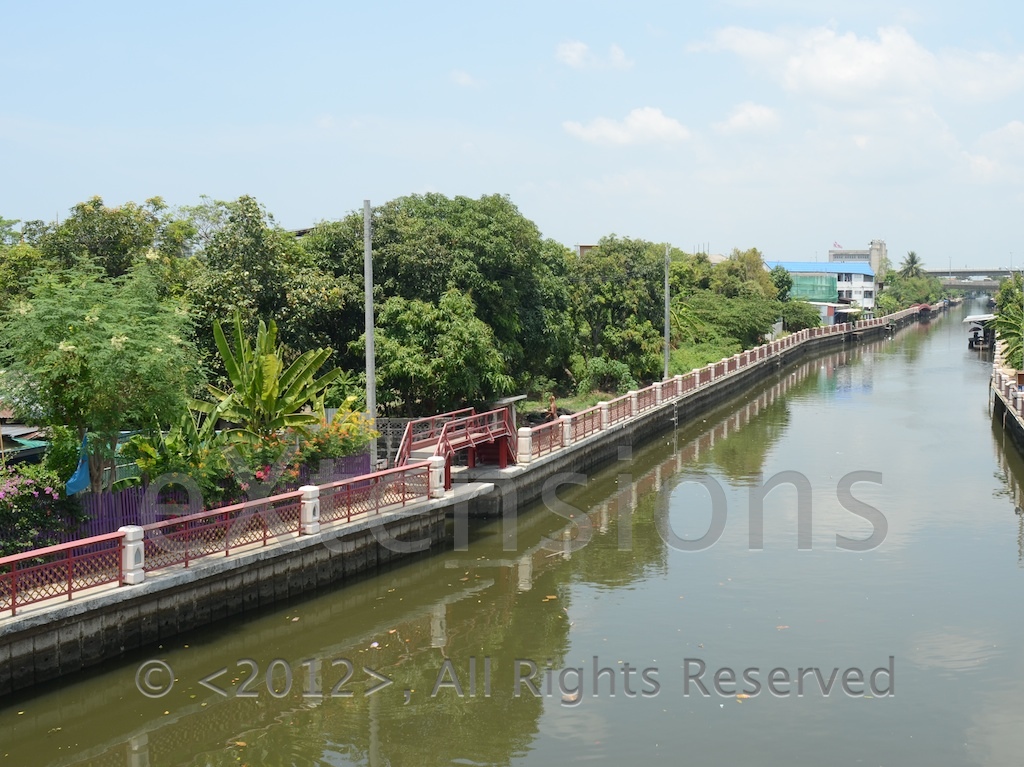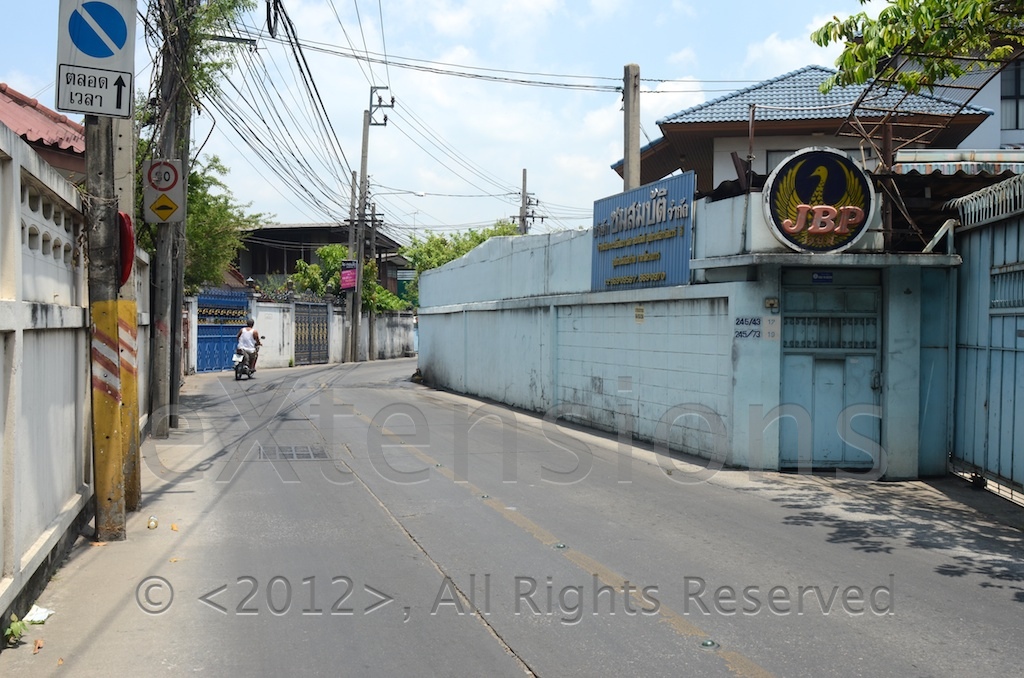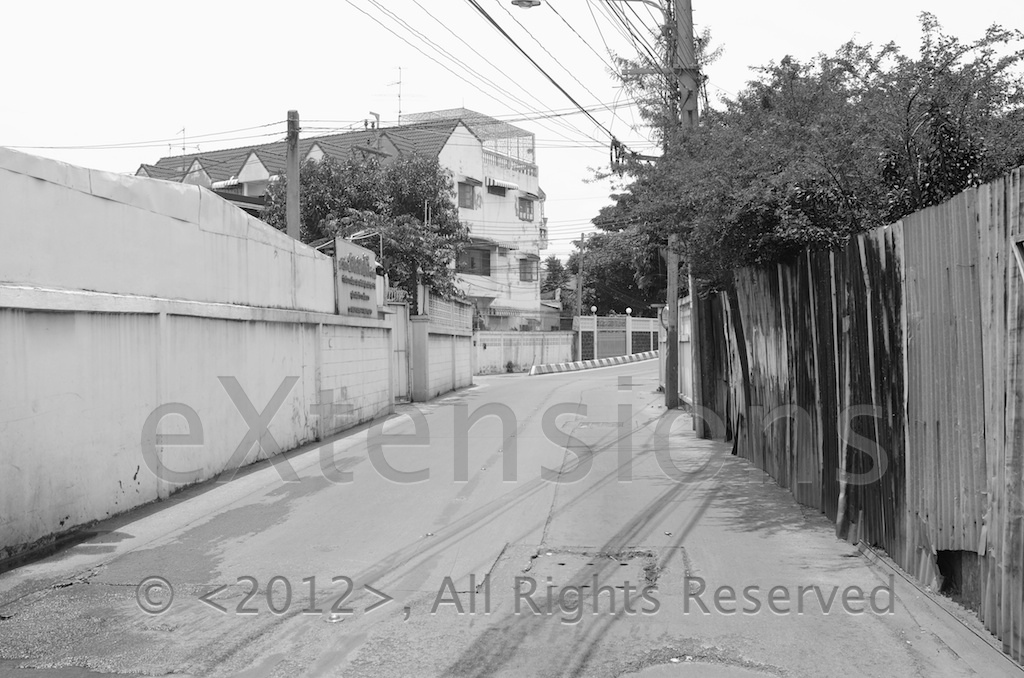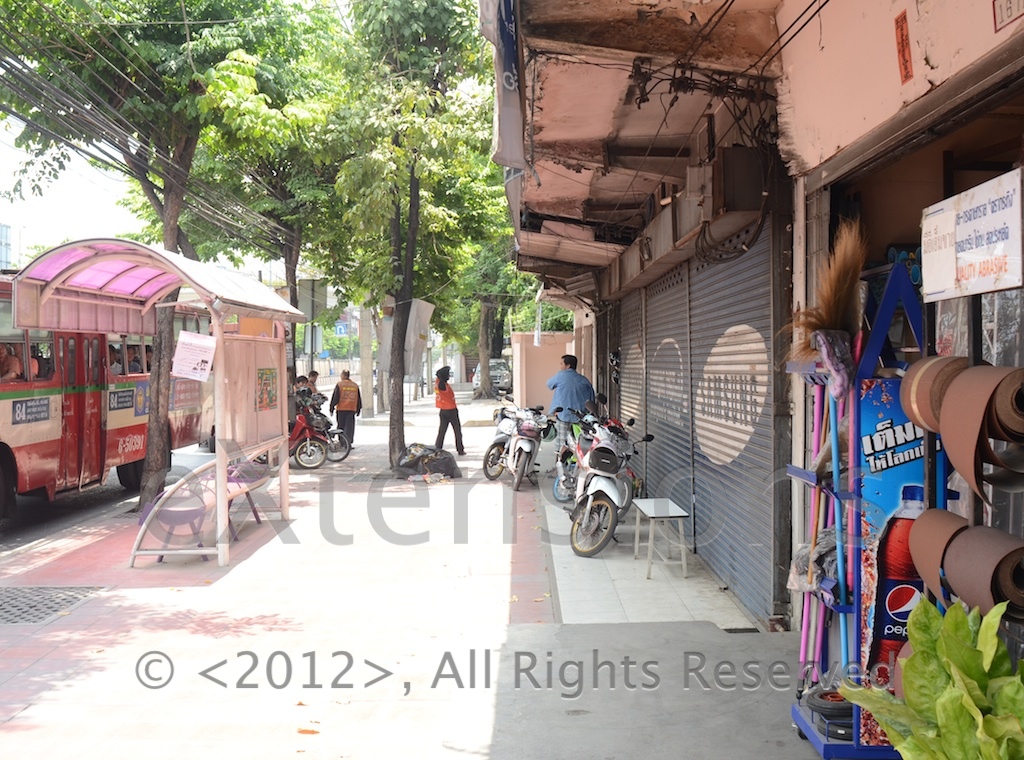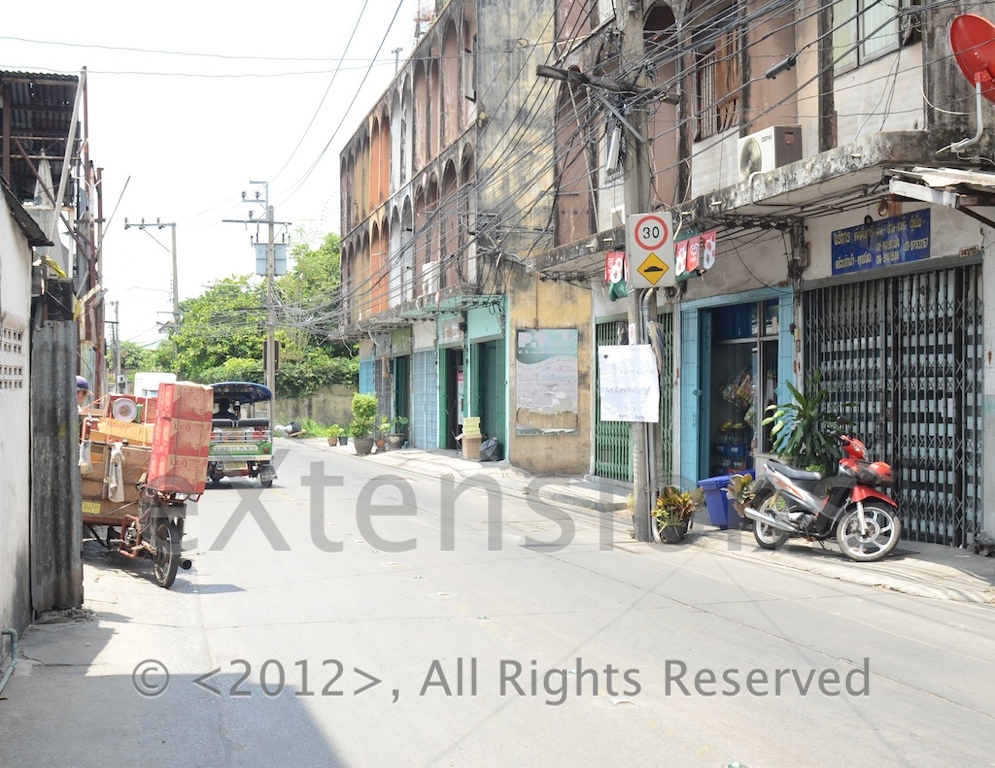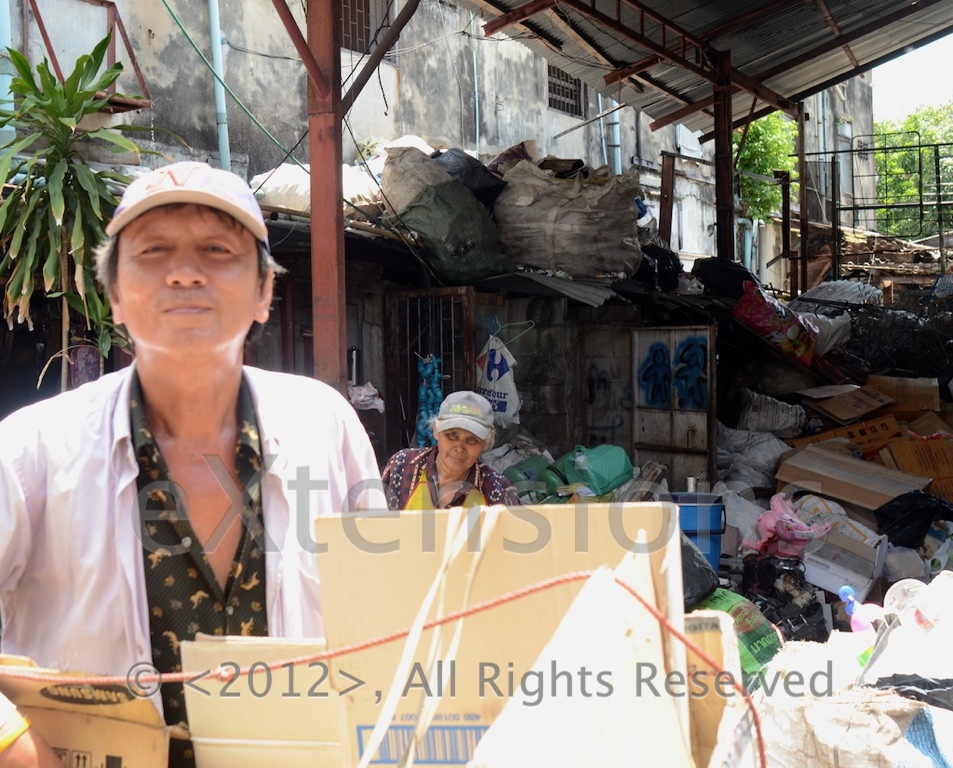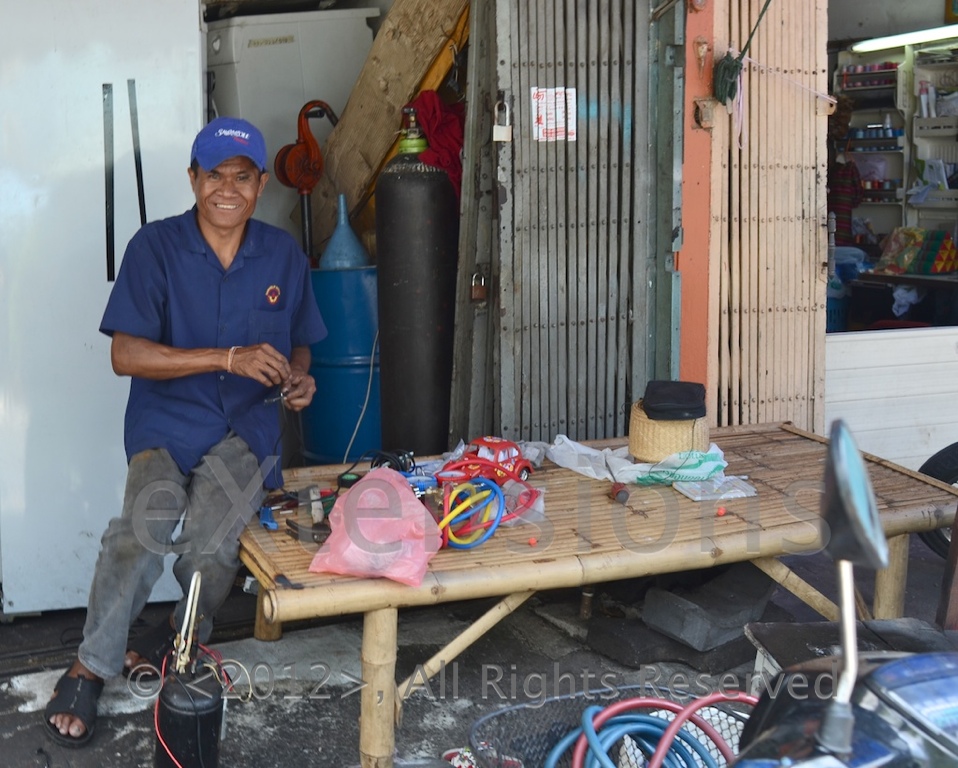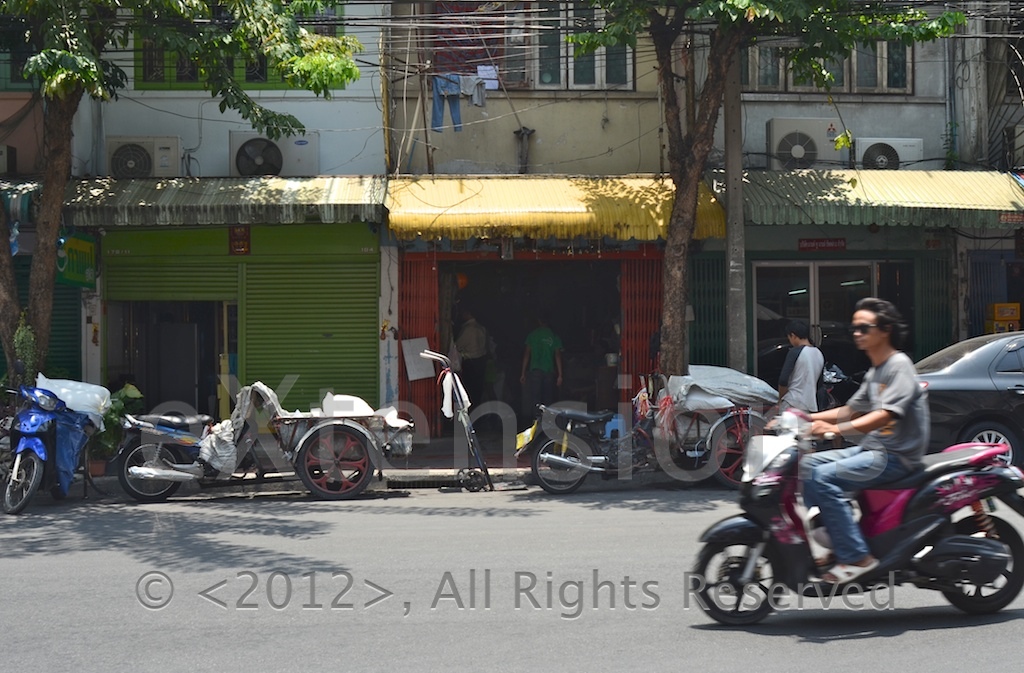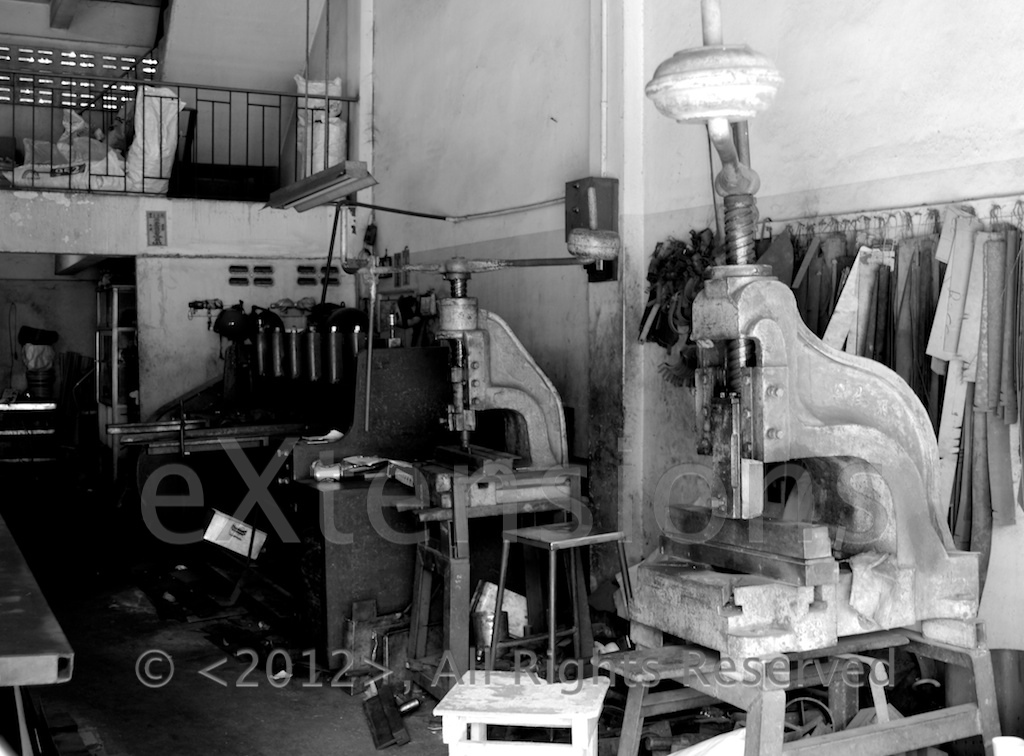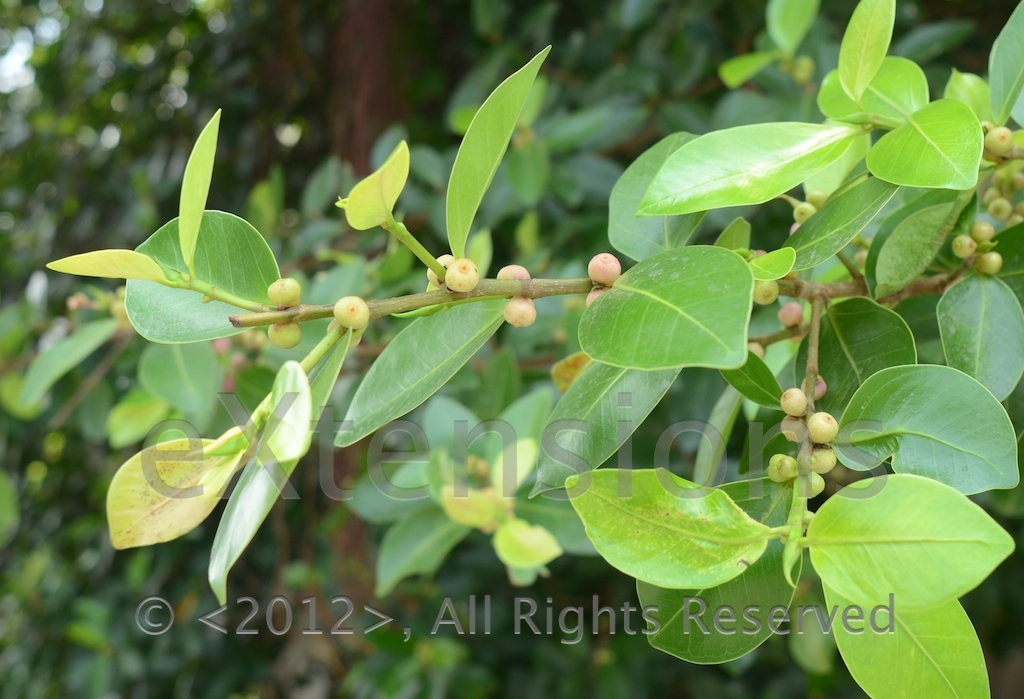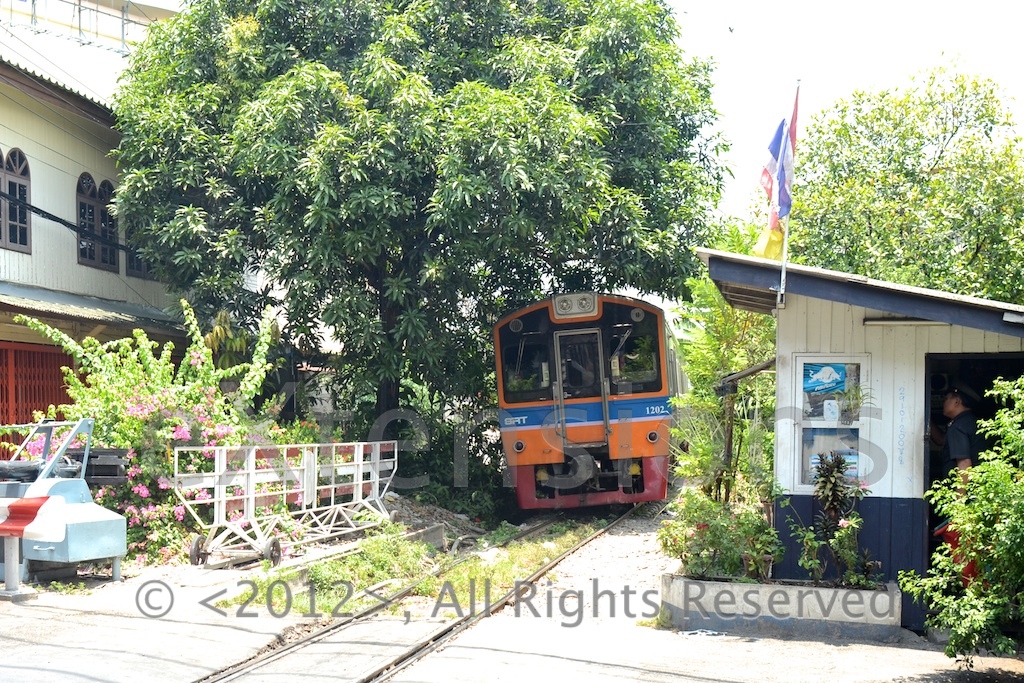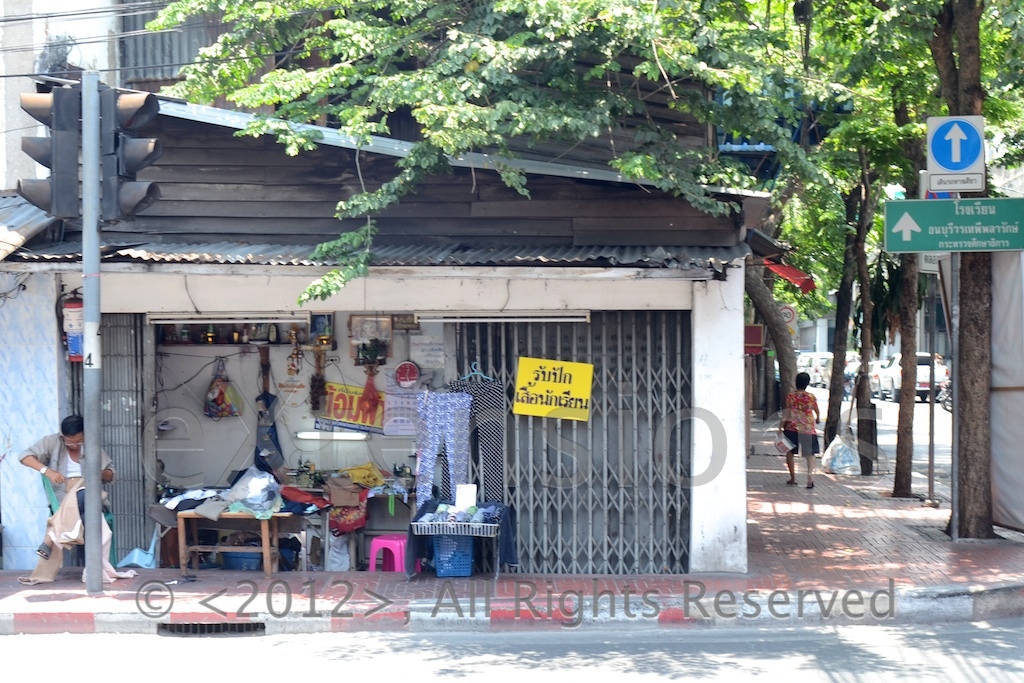 While the watermarking reduces the overall quality of the photographs, I am aware that my pictures sometimes end up on sites without no acknowledgement. I have the originals of course. These are available if wanted. I have selected 30 images from more than 160 taken. For those with a Mac and a trackpad, use Safari in Full Screen View and use two fingers to tap on the trackpad for a better display of the pictures. Please share the links.

Graham K. Rogers
Thonburi
7 May 2012

Please also have a look at
Graham K. Rogers teaches at the Faculty of Engineering, Mahidol University in Thailand. He wrote in the Bangkok Post, Database supplement on IT subjects. For the last seven years of Database he wrote a column on Apple and Macs.