By Graham K. Rogers
---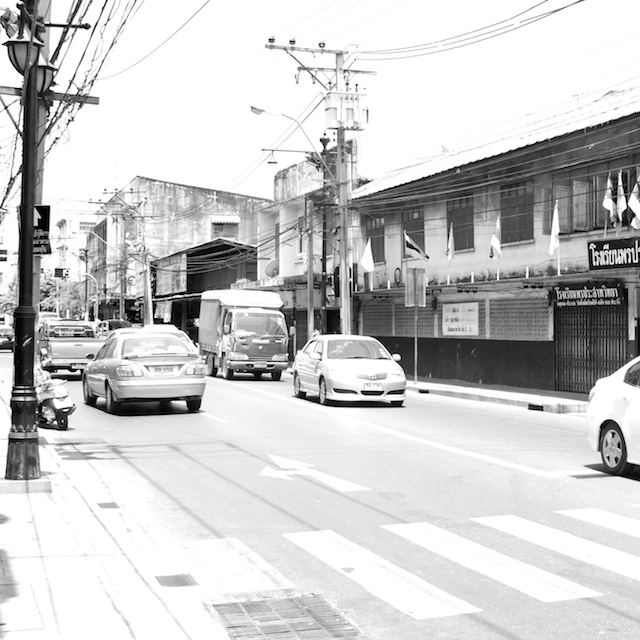 The Bangkok to the West of the Chao Phraya River is full of interesting places. You just have to look carefully and appreciate things in a different way. There is little that is spectacular the way a tourist might want, but the area has a beauty about it nevertheless, with its older architecture and the people who live here.

I have lived in the forgotten land on the Thonburi side of the Chao Phraya River for several years and prefer it here. My extended look at this other Bangkok has been in the planning for a while. I had an early start this month to capture some photographs of early morning atmosphere. In the second part, a Mid-morning Stroll I ventured further, a little later in the day when people had started moving.
In the interim, it was rather hot, with some of the highest temperatures for years reported. Like many, I stayed inside when I could. This week the temperatures have dropped slightly to 34 Celsius: a little more practical. I battle the heat with lots of water, shadow-hopping, and not moving at any pace faster than would make a gastropod break into a sweat.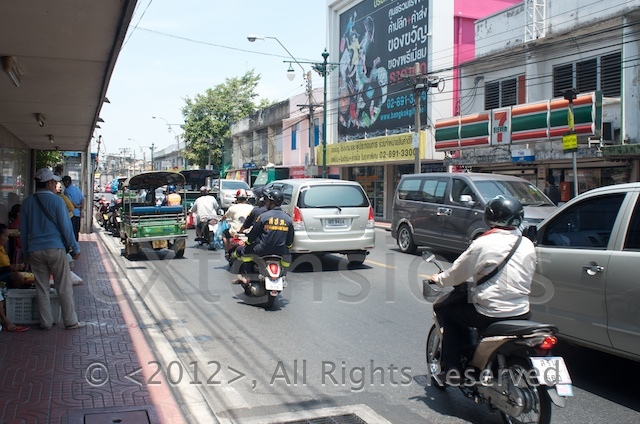 On this pre-lunch walk I went a little further up the main road stopping at the bridge over the main canal that cuts through the area.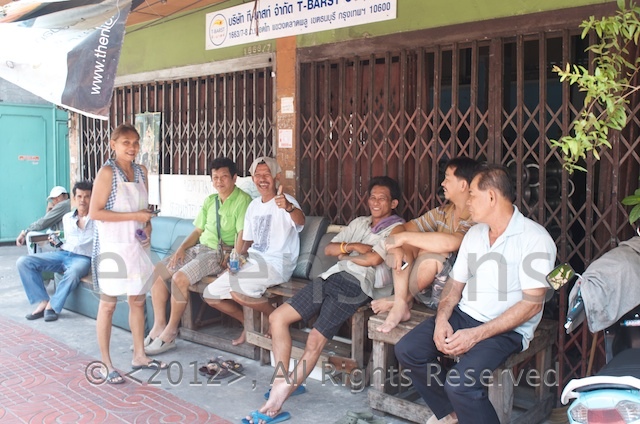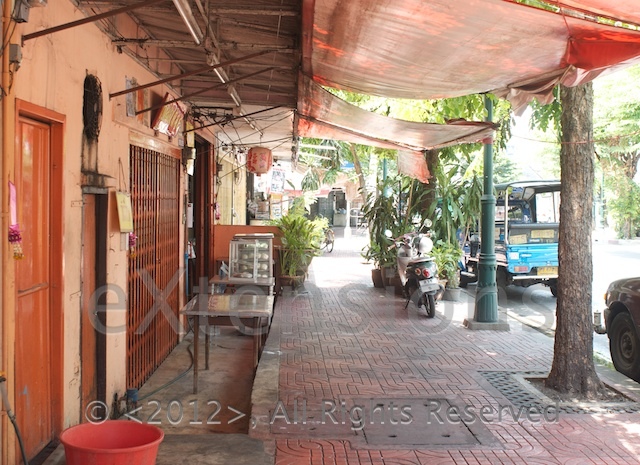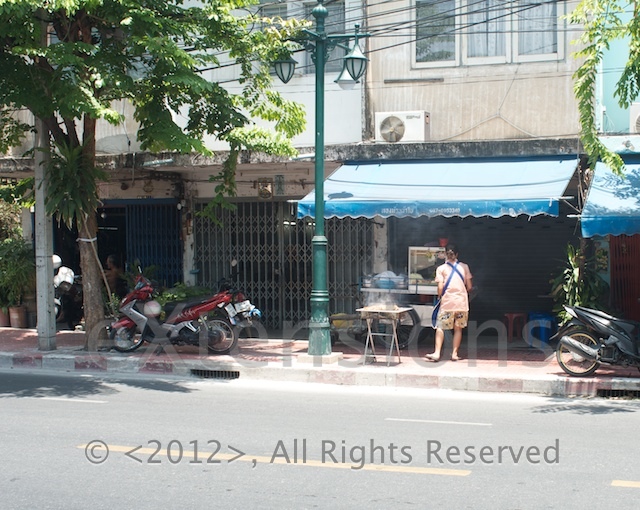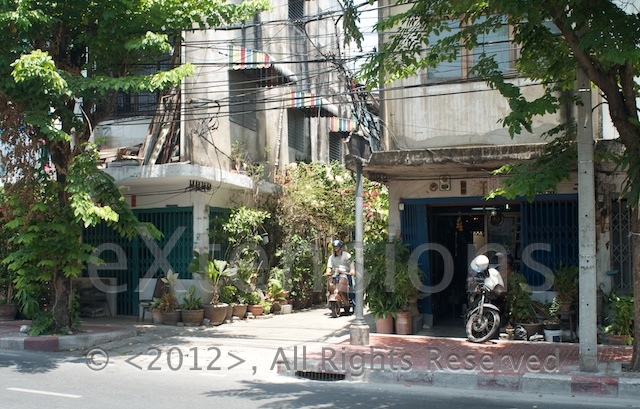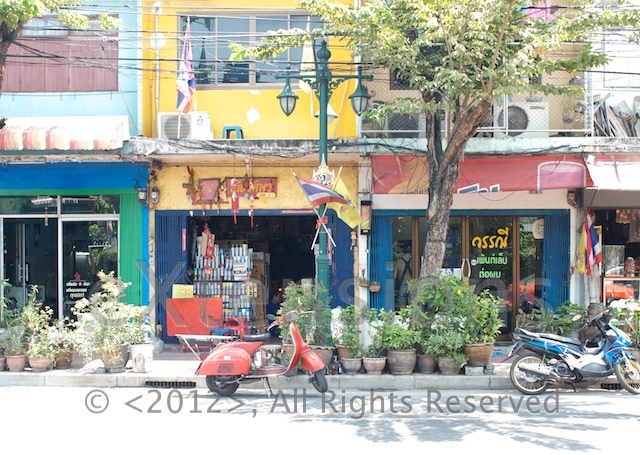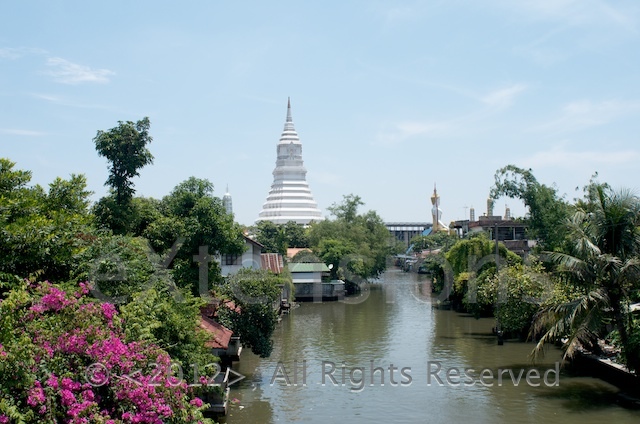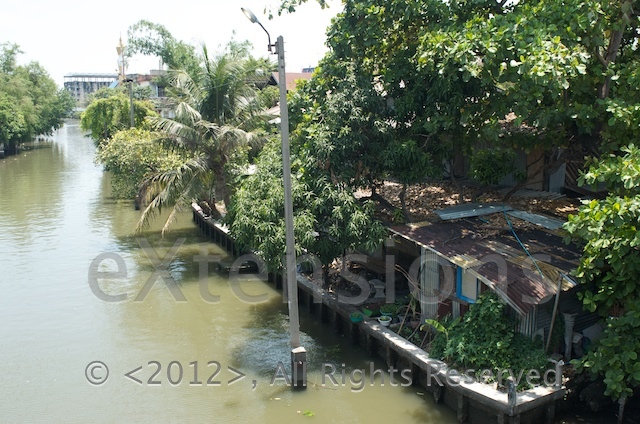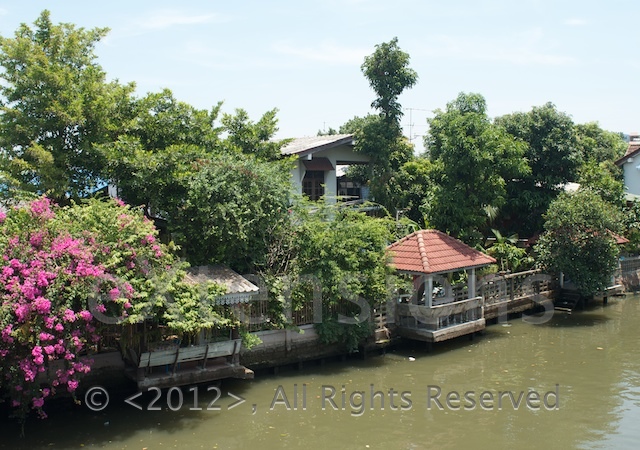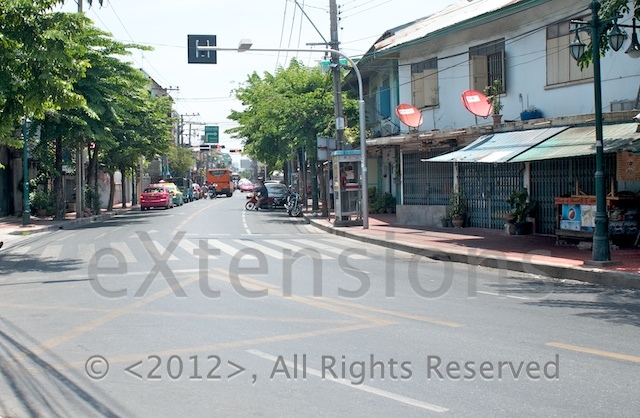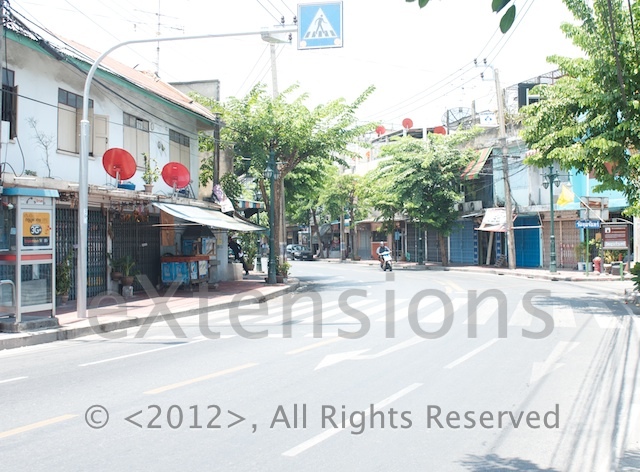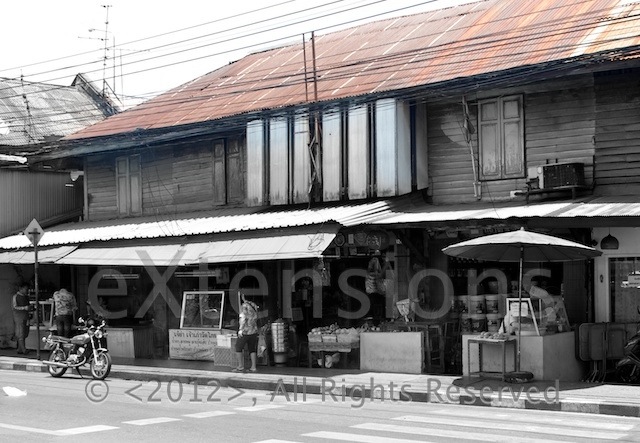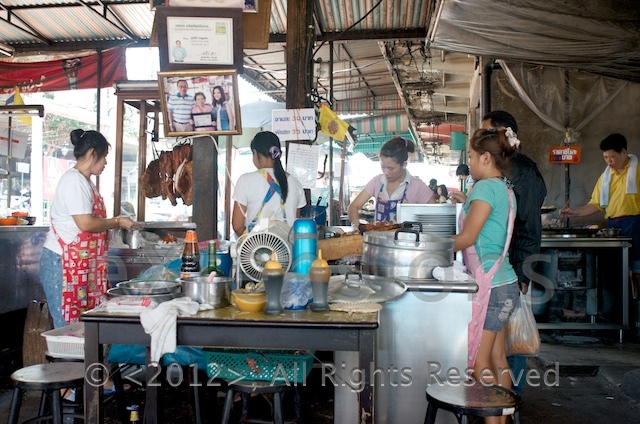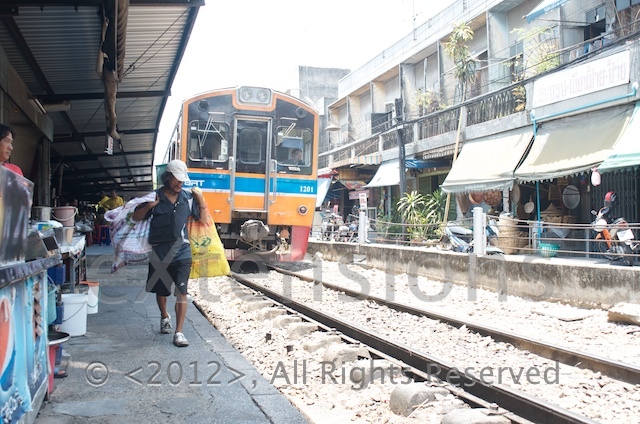 While there is some diminishing of the images with the watermarking, I am trying to protect my work which sometimes ends up on sites without any acknowledgement at all. I have the originals of course. These are available if wanted. This time, I have selected 25 images from around 150 I took. Please share the links.

Graham K. Rogers
Thonburi
30 April 2012

Please also have a look at
Graham K. Rogers teaches at the Faculty of Engineering, Mahidol University in Thailand. He wrote in the Bangkok Post, Database supplement on IT subjects. For the last seven years of Database he wrote a column on Apple and Macs.