By Graham K. Rogers
---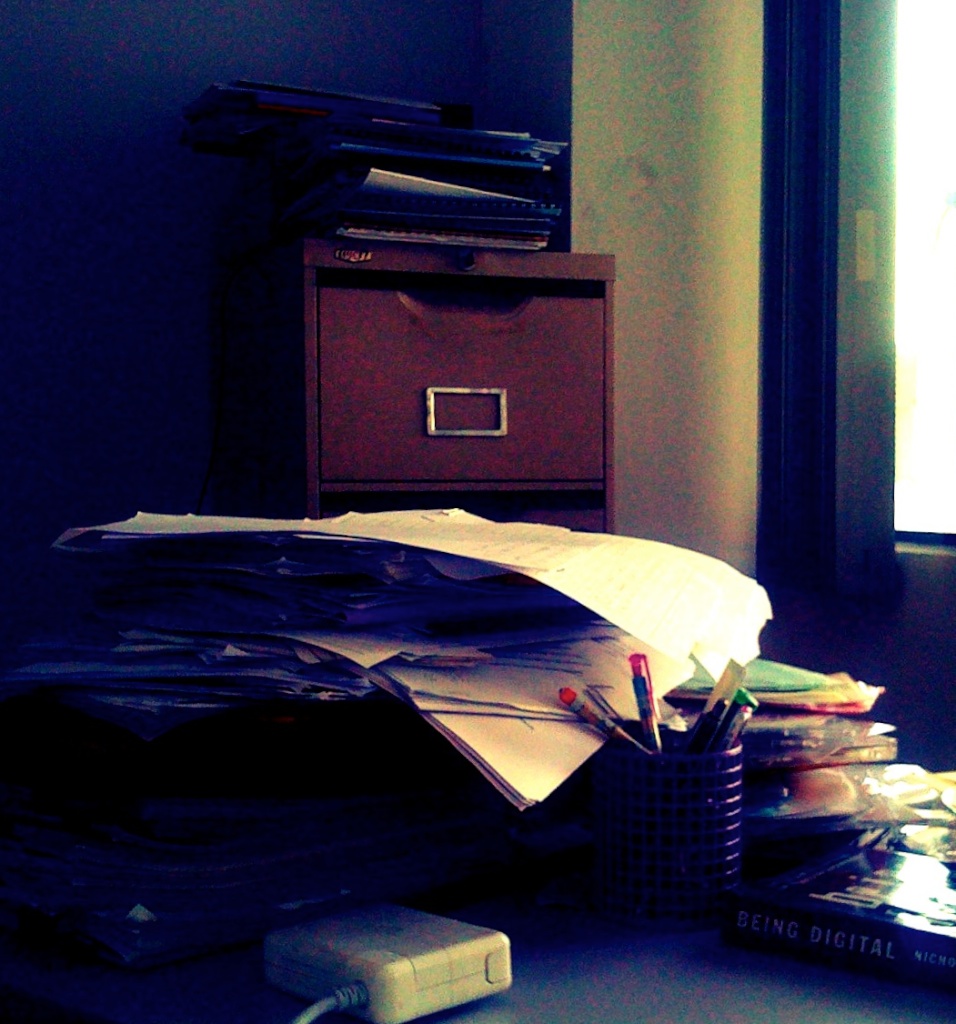 Opening Gambit:
More about malware: not a virus despite what some mainstream press report. Rumours of new Macs. Take a look inside Cupertino. Bill Schmitz takes a look inside Foxconn. Nick Bilton on NYTimes asks about the other companies using Foxconn and is disappointed by responses. Disappointment from Dorna and the new MotoGP app. One laptop per child is not working: they forgot to train the teachers. RIM decide that Android methods are unsuitable: Apple has the right idea after all. Trust in short supply: the West selling security equipment to dictators; Cisco and Huawei; Intel and AMD.



Apple Stuff
We have heard a bit of late about more malware aimed specifically at our Macs. Although Apple has released some updates to cover the recent Trojan horse malware that affected some 600,000 Macs or more, there is perhaps a need for some users to be a little more proactive: at least for those who are worried. OS X Daily has a list of 8 tips that will be useful for Mac users to at least read through, and maybe act on. I was pleased to see I already had most covered, but I have not yet gone for any virus protection software.

I had email from someone in Indonesia on Sunday asking about the "open safe files after downloading" checkbox in Safari's General panel. We have covered all this before, most notably last Friday with some useful links to suggestions concerning security.

Some more detailed information about the Flashback malware is given on Rixstep who are almost always critical of Apple for the approach to security, but they did warn about this possibility a while back. An article also on Rixstep is critical of the appeasement that was necessary when NeXT was brought to Apple by Steve Jobs when it was an effective and secure system, and suggests that the adaptations needed to keep some people happy -- they specifically name John Siracusa -- led to the dilution of security and we are now beginning to reap the dubious benefits of this.

A recommended link from Daring Fireball took me to a MacWorld article by Rich Mogull on the Flashback malware which, by the way, is downloaded if you try to install Flash from an unofficial source and this one can self-install if the Java is not patched. You should also make sure that box is not checked (see above) in Safari preferences. This article is useful and if you are not sure about this malware, I suggest you read it.


We mentioned the DOJ was after Apple and some publishers for collusion recently. The publishers took the steps as they were determined to break Amazon's hold and Apple offered an interesting way out. Deal with us, or face the consequences, say the DOJ. Apple and a couple of publishers say, No thanks, so may have some ammunition. Bryan Chaffin on The Macobserver comments that if the DOJ does quash the deal that Apple forged, the long-term threat from an unfettered Amazon is even greater than that from the group that Apple formed.


A rumour over the weekend that I read in AppleBitch suggests that with Intel announcing some new processors, there is a chance that these may head Cupertino way and the iMac looks to be favourite here, with a June date suggested.

Adding to this was an article on Electronista that discusses the iMac and a possibility of new glass for the computer, and also anticipates the MacBook Pro could be updated around the same (June) time.


Also over the weekend, there were a series of photographs published on Apple Gazette that were all taken inside Cupertino. A look at the images show that they were not all from the same session and may stretch over a number of years, but there are some interesting pictures there. I have stood at the entrance (1st pic) and been inside the Cupertino Company store (and bought some stuff there too), but did not get inside the mother ship.


After Bill Weir of ABC visited the Foxconn factory in China and reported that it was not that bad after all, although things were not perfect if you compared them to plants in the US (apples to oranges, methinks), a second journalist is being allowed in: Rob Schmitz. He was the guy who exposed Mile Daisey's lies about what he claimed he had seen, so this may be a reward of sorts. Steven Musil writes that the radio reports are to begin on US public radio today (Monday) and that there is a report on Fortune in which there are some good and not so good points.

It was also interesting to see that Nick Bilton on the NYTimes has written an article about the China syndrome: the code of silence from the other companies. This has been a major criticism I have had concerning articles that were only about Apple and Foxconn, when may other companies use the same factories.

Weir has asked some of the companies about their products and Foxconn and the responses were dismal at best. Some failed to respond. For example, Barnes & Noble write, "We don't comment on our supply chain vendors" which is a far cry from Apple's publications and web pages on just this. Samsung said nothing. Weir ends: "The other makers of tablets and devices could talk more about worker conditions in their factories." I agree.


I was a bit annoyed at the start of the weekend when I found that the Soft Pauer app for MotoGP timing was no longer available and that Dorna, who own the sport in the same way that Formula One Management -- Bernie Eccleston's company -- owns that level of motor sport, had come out with their own. But what a disappointment. Many of the features of the previous app had gone, it was not as well designed and the ways to access data were less easy, apart from actually when the session was running: direct and instant in that case.

As an example of the poor execution, with the Soft Pauer app I was always offered any downloads of sessions the next time I used the app. With the new Dorna version, we need to access the particular session and click on results. Easy? No. Sometimes the data appears, sometimes it doesn't. I am sitting here with a black screen for Moto2 Qualifying, as I write this. Moto3 worked, as did MotoGP. When I went back to Moto2 a little later, the data was available. Intermittent is not good enough. I put a lengthy review online just after midnight Friday.


If you like the Cassandra columns, or any other articles from eXtensions, you can follow us on Twitter (@extensions_th), on Facebook and by using the RSS feeds (you can even press that PayPal icon to the left or right).



Half and Half
Now here is a surprise, but not if you are like me and follow technology, teaching, and teachers. Apparently the one laptop per child program is not showing any improvements in test scores in the places where the tablet computers have been distributed. This is the problem that politicians cause when they get involved in such programs: full of enthusiasm when votes may be concerned, but when it comes to the full program, not many have a clue. How can we compare this: giving a man a saw and calling him a carpenter was one example I saw. The programs need a top to bottom approach which includes not only the hardware, but software -- apps that are suitable for the groups being taught -- and training.

The teachers need to be shown how to use the equipment and to be able to develop for it. None of that has apparently happened according to Dante D'Orazio on The Verge with the OLPC program, which is a contrast to the programs that have been rolled out in several places in the US with full cooperation from teaching professionals.

Exactly the same is going to occur in Thailand with the politicians on one hand making sure that the cheapest Chinese-made tablet is purchased so that they can fulfill that wild election promise and keep the costs to a minimum; while on the other hand, those charged with putting the project into operation will bog themselves down with committees made up of friends of friends with little experience of the new medium and they will set about translating the A4 teaching sheets into a tablet format, perhaps using PDF files as that is easiest, but that does not allow the students to make any changes.



Other Matters
Despite being on a downward spiral at the moment the tech staff at RIM are working away and have a problem with what is called sideloading support Electronista reports. At least they did but have stopped support while they come up with a solution. Interesting for some may be the point that they are taking an approach like Apple does with its App Store, rather than the open manner of Android. This sort of problem is why the closed approach of Apple has been keeping users safe and the open approach -- loudly praised by many -- may be a recipe for problems.


With the west in a semi-permanent state of paranoia -- or at least the security services -- and rumours of more repressive laws heading for the books to look for terrorists (like they went for porn before) but which will affect all users and wipe out a bit more of the freedoms we used to take for granted, it was reassuring to hear that the governments of the UK, US and Germany are exporting some of the security gear to places like Bahrain, Syria and Yemen -- all bastions of civil liberties as we know so well. Jamie Doward and Rebecca Lewis in a Guardian report, have information about the export of the technology which is quite widespread. One law for us, another for them we suppose.


Also on security, we have mentioned Huawei in recent times, in the context of the company being banned from bidding in Australia for a contract and we commented that the use of their equipment is fairly widespread here. Dieter Bohn on The Verge reports about comments from Cisco CEO, John Chambers, who says that "Huawei was a company that doesn't "always play by the rules, but you have to adjust to the markets that you're in." Whatever does he mean? Trust.


Talking of trust, we read (again on The Verge) in an item by Bryan Bishop, about an Intel employee who went on leave, but had already been hired by AMD; and while he was on leave he was downloading company secrets from Intel and passing them over to AMD. He now faces 20 years as a guest of the federal authorities.



Graham K. Rogers teaches at the Faculty of Engineering, Mahidol University in Thailand. He wrote in the Bangkok Post, Database supplement on IT subjects. For the last seven years of Database he wrote a column on Apple and Macs.