By Graham K. Rogers
---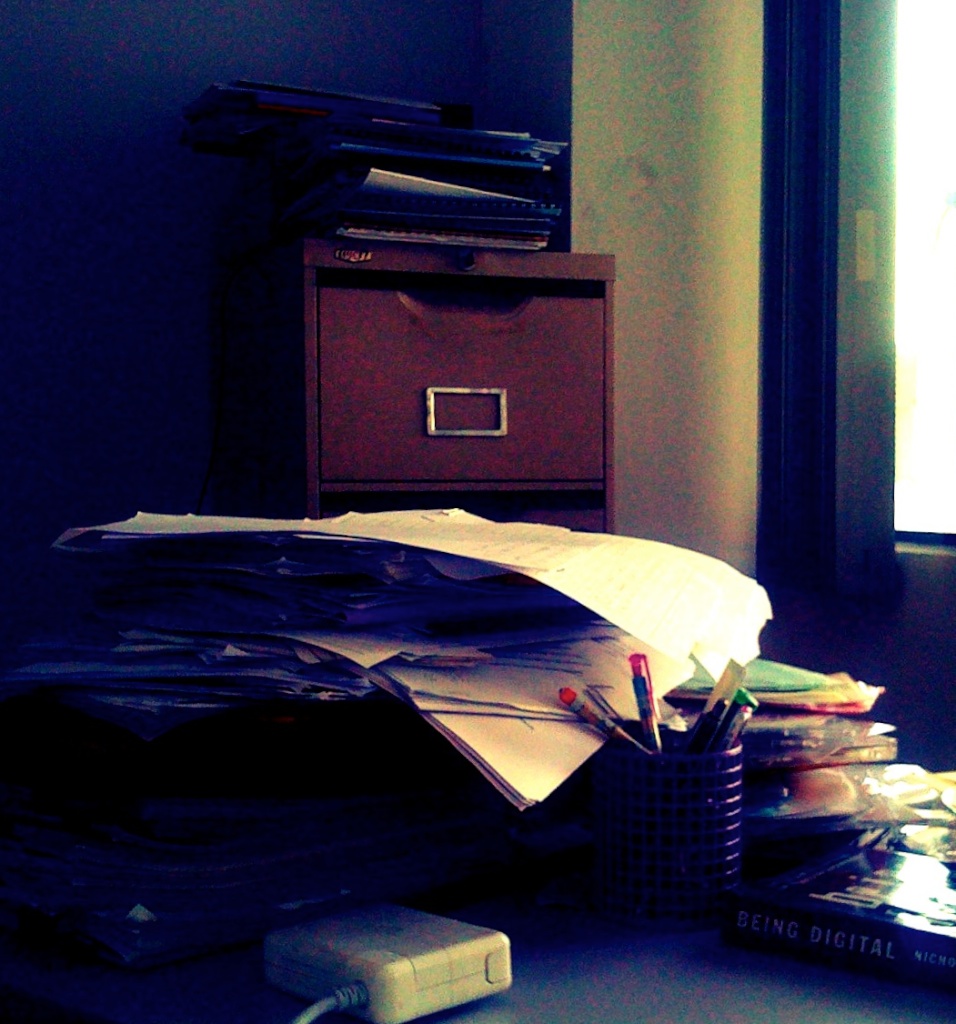 Opening Gambit:
The latest iPad is on the starting blocks and there are loads of reviews already out: love the display. Foxconn news and comments; "the fire that wasn't". Collusion and conspiracy in the telecomms markets (Korea and EU for a start) and in displays for computers. 15" Mac Book Air and/or thin 15" MacBook Pro. Apple lose market share, but sell more iPads: a sort of "so what?" there. Chris Pirillo's dad on Windows 8 and on OS X. In F1, Heikki Kovalainen sponsored by Angry Birds. I handle a Samsung 7" tablet: ugh! What is the point? Harrods opening tech department: a sort of hi-so PowerBuy.



Apple Stuff
On Wednesday we reported on the Evening Standard interview with Jony Ive and it must be his week as he now has an invitation to a White House banquet, we read on MacDaily News, as part of the group of expat Brits going when the UK PM is feted.


The iPad is arriving in many countries as you read this and on Thursday some of the review articles began to appear from those who were lucky enough to be handed a test device last week in San Francisco. Jealous? You bet.

One of my favourite sites, iFixit had a teardown of the iPad that started as soon as they received theirs. Indeed, on Thursday evening, they were posting images as the process was taking place. All done now, and with their usual excellent images. Particularly interesting to me were the EMI (electromagnetic interference) shields and the way iFixit identify the different parts of the logic board. Also their comment: "As is the case with most tablets, the iPad 3 is really just a giant battery."

With the reviews (there were so many) I took the easy route and read some of the summary articles, noting some of the interesting comments, although I did read through the article by Jim Dalrymple on The Loop. Like many he is taken by the screen and just how good it is. Reviewers used to the Retina Screen on the iPhone were not prepared for the effect; and it is not just for looking at pretty flowers as the silly ladies on The Register giggled last week.

One of the roundup articles was by Josh Ong on AppleInsider with comments on Walt Mossberg's keenness about the display, while Pogue liked the device much, but thought that iPad 2 owners need not bother: I will decide if I want to upgrade Mr. Pogue. I wonder if the slight dent in enthusiasm here was payback from being second tier at the OS X preview last month as everyone else (except Rob Endlerle of course who did not get a review iPad and the silly flower girls from the Register) saw positives. These included Blaig on USA Today, who also wonders about the need for iPad 2 owners to make the leap, Joshua Topolsky of The Washington Post, Jason Snell of MacWorld and John Gruber of Daring Fireball.

In another article, Josh Ong also gave readers a look at some of the early photos produced on the new iPad and the 5-megapixel rear camera can do a fair job.

Over at TUAW Kelly Hodgkins had almost the same list of reviews but also added MG Sigler of Tech Crunch who also enthused about the screen and mentions Pogue's so-so comments which John Gruber thinks are "cynical". There was also Clayton Morris of Fox News (++), Rich Jaroslovsky of Bloomberg News (++), Shane Richmond of the Telegraph (++) and David Phelan of PocketLint (++): all love the display. However Baig does comment about the lack of Flash, which was actually killed last year by Adobe so what was the point of that?

Local resident, Jon Russell on The Next Web also had a run through of the reviews as they appeared with most of the same reviewers as elsewhere, but he does bring out that Pogue quote, "it doesn't merit an upgrade from the iPad 2" which sort of contradicts what Pogue writes elsewhere on the display, the battery and the LTE (forgetting the A5X). These comments did not match the enthusiasm of others, including "A mile ahead of anything we've seen from Android" from Charles Arthur of the Guardian (compare that with Kent German, below).

A different approach was taken by Josh Lowensohn who focussed on the features and brought in relevant quotes from 5 major reviews: the screen, the camera, the faster chip, the limits of the 16G model; and the idea that iPad 2 owners may not need to upgrade.

A day or so before the reviews were out, Kent German had a dismal collection of ideas (although the video was positive enough) as to why users should hold off, including the lack of Retina Display-ready apps: all contradicting that video. I note that Thursday morning already upgrades for precisely this were being released. I saw two more this morning: Amazon Kindle and Evernote. And AppleInsider tells us that there is now a Retina-ready section in the iTunes App Store, although I cannot see this immediately in the Thai store: late again. There are 7 updates waiting for me. We will put German with the Endlerles of the world.


I saw a Tweet on Thursday from a local user complaining that the iPad was going on sale in Singapore today, but that users in Thailand cannot order online, despite the orders being sent from the same Singapore premises. It is as if there were a massive brick wall. It all depends on when things appear in the shops here. I have reported in the past how DHL hold back products when they have arrived here, but the shops do not have their share.


It had been rumoured for a while, but we read in an item by Federico Viticci on MacStories that PayPal has a mobile payments system that uses a hardware attachment for the iPhone, connecting via the headphone port. The article is long but an important read. We also read in an item by Matthew Panzarino on The Next web that PayPal has released an update to its iPhone app.


We wrote earlier this week about the apparent dishonest approach by some Foxconn management concerning a visit by Apple inspectors to a factory and wondered just how much Hon Hai is not telling Cupertino, but Steven Sande reports that Foxconn are now apparently hiring safety and "lifestyle" personnel at the factory.

I had to guffaw at the faux morality expressed by Brenda Peterson in an article I read on Huffington Post this week concerning the new iPad and the Foxconn factories, especially the way she managed to contradict her own evidence (or prove she has fallen into the same trap) when wringing her hands over the anti-suicide nets, "to catch young and mortally stressed workers from jumping" when she writes further down the page that "the Foxconn suicide rate is still less than the Chinese average [half apparently]." That is "mortally": I wondered if she meant "morally" but that is what it is on the page.

She also mentions the other companies that have products made by Foxconnn, but it is Apple that has that pile of cash. "The world is watching how Apple will handle this moral dilemma" she writes, and some of us are groaning over this narrow view of how things work in industry and in Asia. If, as she suggests, the wages are increased, what would the long term effect to the world economy be or how would other factory owners there react. In short, some of these heart-wringing comments are looking through the wrong end of a telescope, like wondering at the number of beggars with such terrible illnesses and injuries on Bangkok footbridges. It is a different type of economy that puts them there; and it is a different type of economy -- she fails to mention the rush of young people eager to get in to employment at the factories -- that is driving things. She should buy a Samsung Galaxy instead: anyone investigating how and where they are produced (Foxconn, perhaps), or the collusions that take place?

However, there is a note from someone who has an office near one of the Foxconn buildings on The Street and this paints a rather different picture. The four page article is worth reading as it includes comments from some of the workers, none of whom are particularly upset about anything. As part of the conclusion, we read that there are "two fundamentally different representations of reality. Maybe the fault lies with media members who want to believe in Chinese labor abuse, maybe it's that sensationalism sells or maybe it's simply lazy writers forming opinions from others' opinions". . . . Moral dilemma, my foot.


Rumours keep appearing about a new 15" MacBook Pro, but this time Katie Marsal on AppleInsider writes that it is now expected that Apple may kills the Pro and go all out with the MacBook Air. I am keeping my fingers crossed that this does not happen as this model is such a workhorse for so many and the larger hard disk capacity is important: carrying a portable hard disk does not cut it and defeats the object. I would not be surprised to see a 15" MBA, but not a total replacement for the MacBook Pro. Neil Hughes, also on AppleInsider had an item on this too with the suggestion that Ivy Bridge processors (Core i5 and Core i7 CPUs) could be used. We also read "that the new 15-inch MacBook Pro will be "thicker than currently available MacBook Airs but thinner than MacBook Pros." That seems more like it.


Almost everywhere I looked on Thursday, someone was reviewing the email app Sparrow for the iPhone. I have not yet examined this as it does not support POP accounts, but have read some review comments, including the article by Kelly Hodgkins on TAUW.


All has gone a little quiet over the Proview case that is working its way through the Chinese courts, but in an item by Mikey Campbell on AppleInsider, we read that, as we had earlier suggested, Apple is claiming that Proview is misleading the courts with its claim and it is merely a shell now, and needs the cash: and that is why it is making so much fuss: to recoup massive debt and stave off impatient creditors.


A rare event this week: I actually like something the Register writes about Apple. Actually, I like the headline, and usually the Register headlines are juvenile and irritating. This one heads an article concerning Apple's response to a Congressional committee enquiring about privacy. They want Apple to send someone who will respond more fully: "US gov tells Apple chief Tim Cook: Send us a minion to grill" (grill, minion -- filet mignon: geddit?).


And with Apple shares approaching $600 (at the iPhone launch in 2007 they were $200), let us remind ourselves that Rob Enderle warns Apple is doomed.



Half and Half
Quite a hit this week was a video that Chris Pirillo put out of his Dad -- a long-time Windows user (XP) -- having his first taste of Windows 8 and I put a link to this on the Wednesday Cassandra. That was followed on Thursday by Chris Pirillo's Dad having his first look at OS X, although this was a little skewed as he already has an iPhone and many of the icons are the same.


The FTC has apparently sent a subpoena to Apple over the way it used Google search as default. This is in the antitrust case against Google we are told by Jim Tanous on The MacObserver and this "could reveal whether Google abused its power in online search to give it an unfair advantage".


Several sites have reported this week the decision by a Dutch judge that Samsung cannot have Apple's products banned from sale, Don Reisinger tells us, as FRAND rules demand that the companies try and come to some licensing agreement and while there is still a chance, they are duty bound to try.


A report from the IDC tells us that the share of the tablet market has changed with Apple now claiming only 54.7% after the Kindle Fire launch. When we read a little more in the article by Sam Byford on The Verge, we find that the share has indeed fallen (from 61.5%), but that the figure is worthless as Apple upped its shipments in the same quarter by some 4.3 million units. A lot of iPads. Which suggests (as Apple had implied in the past) that following market share is following ghosts. Numbers sold is all that matters.



Other Matters
The Formula One season starts this weekend and I will miss at least the first race -- in Australia -- as I decline to pay a technician 2,000 baht to throw a switch at the apartment. The complex is all wired up (as it was for ADSL) and all that needs to be done is to make a connection. And they should be paying me for fixing my synchronisation problem when they could not at the weekend.

This season sees the return of Kimi Raikkonen which should see some broken cars, while the other Finn, Heikki Kovalainen has sponsorship from Angry Birds we read in an item by Vlad Savov on The Verge. Kimi will have a red helmet all done out in AB colours.


I had another email from Raspberry Pi late Thursday. They are still working on producing batches of the Pi computer and ask for patience. Coming soon.


We are all aware how the Korean companies are struggling hard to make their way in the marketplace and some of that may be to catch a ride on someone else's work we are told. However, there is more to it than that and some companies like to have their cake and eat it too. The authorities in Korea, we read in an item by Matt Brian on TNW, have fined Samsung and LG as well as operators in the country for collusion: "working together to raise the prices of mobile devices before advertising that they were offering improved deals". To think that that nice Samsung would do that.

But wait, Jamie Keene on The Verge reports that the European Commission suspects the five biggest mobile carriers of collusion: Deutsche Telekom, France Telecom, Telecom Italia, Telefonica, and Vodafone. They met often to discuss things like Apple and Google (hah!) and the future of mobile payments. This one will take some time to play out.

So with Korea and the EU carriers all at it, I feel fairly confident in suggesting that in Thailand there is not collusion between carriers, mainly because of the intense rivalry between them that borders on war.

There is more. In San Francisco a Taiwanese company called AU Optronics has been convicted in a price-fixing case that lasted for 5 years. Seven other companies were also involved, we are told by Andrew Webster on The Verge, which involved fixing the prices on LCDs sold to Apple, Dell, and Motorola. That means we were charged more because of these greedy execs some of whom are now wearing orange uniforms.


I had a try of one of those Samsung 7" Galaxy things this week which left me distinctly unmoved: is that it? I thought. It certain looks like a mini iPad (and with the experience here, may the gods prevent Apple from coming out with their own 7" thing) with certain changes, like the page indicators -- those little dots -- at the top of the screen (totally wrong there too) instead of the bottom. The screen was a sort of matte finish an nowhere near as readable as even the iPad 2, and certainly not as responsive as any iOS device I have handled. It looked and felt like a cheap knock-off, except it wasn't cheap.


We were sort of saddened by the end of the HP TouchPad, but it was fated almost before it began as apparently, we are told by Marguerite Reardon, Leo Apotheker pulled the plug perhaps too early into the game. The former CEO Mark Hurd had granted 3 years to make things work, but Apotheker's arrival changed that really fast to the surprise of many there and (in the end) the CEO shot himself in the foot. Lesson that Steve Jobs taught: stick to what you know. And HP's strengths were in hardware right from the beginning.


We had an item on Wednesday about the first programmable electronic computer, Colossus that was built at Bletchley Park as part of the Enigma and Lorenze code-breaking effort that had Alan Turing on the team. A professor at UCLA, Judea Pearl is this year's winner of the Turing Award for work in the field of artificial intelligence, Charles Cooper reports.


We are told by MacDaily News that Harrods is to open its own hi-so tech department today (16 Mar) just in time for the new iPad. As well as Apple there are to be displays of products from Sony, Samsung, Bose, LG and Toshiba, "as well as specialist stand-alone boutiques from Loewe, Bang & Olufsen, Porsche Design, Osim, Spymaster and Vodafone."
Local Items
Graham K. Rogers teaches at the Faculty of Engineering, Mahidol University in Thailand. He wrote in the Bangkok Post, Database supplement on IT subjects. For the last seven years of Database he wrote a column on Apple and Macs.