By Graham K. Rogers
---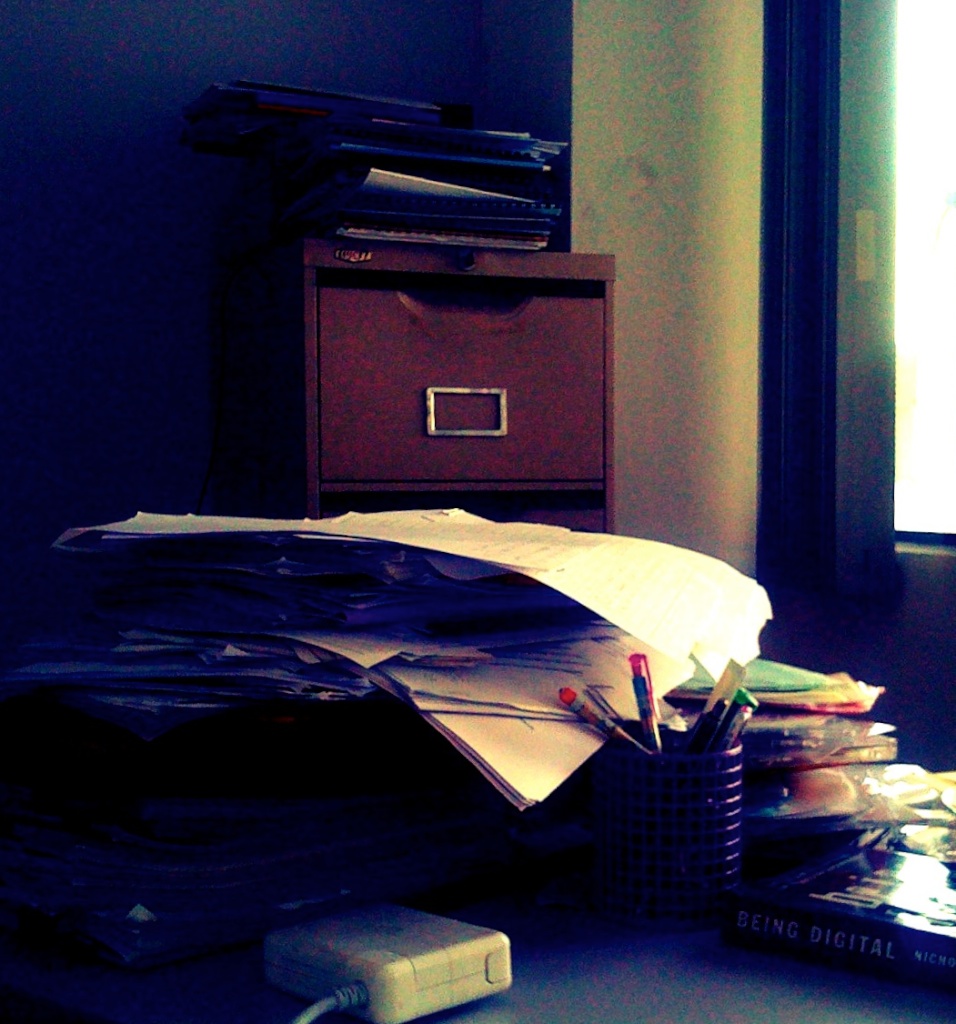 Opening Gambit:
Will there be a real iTunes store in Thailand? Jony Ive interviewed in London. Rob Enderle reports that Apple is doomed (again). More iPad news including delays. Apple jobs positions in Ireland, Malaysia and Thailand. Rumours and hints. Some inferences from a report on Foxconn. Patent news. News about eBooks, publishers and Apple. Colossus video (the first computer, not Rhodes). The Thai tablet program revisited. Wired confirms that most IT personnel really are ignorant. Note from Microsoft who expect "an exploit for code execution will be developed in the next 30 days." Encyclopedia Britannica stops printing.



Apple Stuff
A report on AppleInsider suggests that several more countries could be having iTunes music stores, including Thailand, Indonesia, Singapore, Taiwan and South Korea. The information is as a result of Parental controls settings that are now in iTunes 6 and indeed there is a mention there concerning the ratings and the country listing.


This week Apple's chief design person, Jony Ive, or Sir Jonathan, was in the UK and was grabbed by the Evening Standard for a lengthy interview: well worth reading. There were some interesting points, some of which have already been appearing on other sources, like the thrill of being awarded a knighthood (I would be too), and ". . . our competitors are interesting in doing something different, or want to appear new - I think those are completely the wrong goals. A product has to be genuinely better."

Ive also marks the discovery of the Mac as important in his life. I especially liked what he said about simplicity: "Our goal is simple objects, objects that you can't imagine any other way. Simplicity is not the absence of clutter. Get it right, and you become closer and more focused on the object." And something that certain commentators cannot grasp, preferring to go with the lazy explanation of fanboi is "I think that people's emotional connection to our products is that they sense our care, and the amount of work that has gone into creating it."

Someone else who never seems to get it is Rob Enderle who had me choking over my cornflakes with another dire warning about the imminent end of Apple this week as he does not think that Tim Cook is Steve Jobs. His main argument is contained in separate pieces about other companies that have had problems and he uses the post hoc ergo propter hoc idea: he wants it so, therefore it is so. No it is not. How many times must Enderle be proved wrong?

Examples might include, "The iPad Won't Live Up To The Hype", "How the HP Tablet Could Crush the iPad" (have a chuckle over that one). Another article with an almost identical theme appeared as "Pitching the New iPad: Is Tim Cook the New John Sculley? on IT Business Edge and has the magic quote in there: "this is an enhanced iPad 2 with some impressive improvements" which shows how little he was paying attention. Enderle Group, my foot. He should stick to what he is paid for by Dell.

Another beauty came from Eric Franklin who tells readers that he is probably going to buy an iPad but presents 5 others that he says "beat the new iPad" then writes about why they don't: weight and features. Sure some have SD card access and HDMI, but with penalties. Price is far better on some, if you are happy with few features: the Fire is dirt cheap if you just want to read. About the best one he presents (at least on features) is the Asus Prime which is priced the same as the iPad. Why not write about the products as products instead of trying to hit on Apple (or get hits off "Apple")?

We also note in a report from Jim Tanous on The MacObserver that a survey has found the iPad to be the leading device in corporate adoptions.


As to the failure of Apple and the iPad, it is now reported by Katie Marsal on AppleInsider that the shipping time for the device has slipped to 3 weeks. Someone has an early iPad apparently and Josh Lowensohn among several others has some pics and a link to the Vietnamese site that is carrying this and has it benchmarked. I do note that this is the same Vietnamese site that steals my pictures by linking directly to them from its reviews.


Apple doesn't win everything of course, and in China -- a massive market that might have room for everyone -- many are reporting with glee that Samsung seems to have the edge with 24.3% as opposed to Cupertino's 7.5% share. Some sober reporting on this came from Simon Sage on iMore who suggests that China Mobile is the key here and Apple does not support the AWS phone that would be needed. Not yet. Maybe they won't, but it is a big gap to omit.


I see that Apple appears to be expanding its operations in Ireland with several jobs being advertised as well as a couple in this region for an Education Development Manager in Thailand as well as an Education Content Manager for Thailand. That one also requires Mandarin as well as English. There is also a job for Education Development Manager in Malaysia.


The Independent, iEditor page has a fair amount of random comment day to day, but I was attracted to an item in the column on Monday as it mentioned David Hockney whom I rather like as an artist not afraid to experiment -- and for his occasional gruffness. The iEditor had been to an exhibition of Hockney's work and was luckier than me the last time I went to London. I visited a gallery showing Hockney's work expecting to see works done using Brushes on the iPhone (before the iPad was around) but a newspaper report had it wrong. Nice works anyway and my young nephew had a couple of eye-blinking moments as he saw real Art at the end of his nose. The iEditor was inspired by Hockney's iPad works and writes "I love that Hockney took up the iPad in his 70s, and created vibrant, beautiful, accessible art on it."

There were more noises on the rumoured 7" iPad that I will believe when Tim Cook announces it. According to Joe Aimonetti, the device will have a slim bezel display and is to be a sort of Kindle Fire competitor. Apple doesn't do rivalry.


We reviewed iPhoto for iOS at the weekend and put out an update as a follow-up. I also see a useful review has been written by Jackie Dove on MacWorld who did most testing on the iPad. I did most of mine on the iPhone and it is not as well adapted for that platform.

On Thursday I saw that Camera + had been updated and wrote a review. I see that Leanna Lofte also has a review on iMore and another by Federico Viticci on MacStories. I bet these guys had review copies for a few days.


An app I have not yet reviewed (I may not) is one released by the Khan Academy, Kelly Hodgkins reports on TUAW, and this gives access to almost 3,000 lectures aimed at the K-12 group on math, history, science and others. The app is free.


Not unexpected but Electronista reports that the next update to OS X (10.7.4) is now in the hands of developers.


I had not forgotten about this, having used it before, but just not tried on this iPhone, but AppleInsider reports that one of the new features in the update to iTunes (10.6) this week is the option to use 192kbps and 256kbps quality as well as the 128 kbps that was already available. By selecting that lower rate (rather than the others now available), I immediately saved more than 3GB of space. When I did it on the iPad which is creaking a bit, I saved nothing on the iPad as it was already on.

Another hint comes our way from Mac OS X Daily this week concerning the Ezmoji icons that we can use on the iPhone easily enough, but they are also available for the Mac.


There was a nasty story carried by Charles Cooper on the Foxconn factory this week. Not that Cooper was being nasty, but the implications in the story suggest that while Apple is trying to get to grips with problems in China, the management there are up to some tricks. Some employees who were injured in an explosion caused by aluminum dust have been interviewed and they report that Apple inspectors visited not long before the blast but that they were explicitly told not to say anything to the delegates from Apple. Cook draws no conclusions here, but it would seem that all may not be well at Hon Hai as far as Apple should be concerned.


Not quite in Half and Half, although it concerns Macs and PCs I guess. Eric Knorr at InfoWorld has finally moved to the other side and is giving up his PCs for OS X on Macs despite feeling that he should use the same OS as others. Not really a good argument, but I see his point. He should continue to have a PC running to test things out if he is writing on those matters. But back to his decision . . . and all it took (he writes) was a long look at Windows 8 Consumer Preview. That and the negative comments of others, like Martin Heller, who wrote, "I was so impressed with the Windows 8 preview ... that I ordered a 21-inch iMac". I guess something similar to that happened to me about 15 years ago. When you have lost guys like this, all you have left is Enderle and Paul Thurrot.

As a confirmation of this, we saw a video on Fixing Windows 8 that shows Chris Pirillo's father's first use of Windows 8. Not as intuitive as some users would want and there are some gems as he is trying to find out how it works. Comments below are also useful. The end is a gem:

"Who's put this out?"
- Microsoft
"They trying to drive me to Mac?"

And then Wednesday morning, as if to confirm reasons for moving to Macs, Dan Goodin on Ars Technica tells us about a critical flaw that has been patched but that MS confess that, "Due to the attractiveness of this vulnerability to attackers, we anticipate that an exploit for code execution will be developed in the next 30 days". My link for this item was from MacDaily News.



Half and Half
There has been a lot about the patent disputes that Apple is involved in, and the ones with Motorola are quite important as Google has control of that company now. It owns the patents and they can be used in Android. They can also be used to exclude the iPhone. A number of sources, with the information initially coming from Foss Patents, are reporting that as part of an earlier round of negotiations Motorola allegedly told Apple they could have the patents Apple wanted if Motorola could have access to all of Apple's patents related to industry standards. Excuse me? There appears to be a slight imbalance here on the face of things. And Daniel Eran Dilger on AppleInsider summarises: there was no serious attempt by Apple to negotiate, and this led to Motorola suing to try and exclude Apple from the marketplace.

Also on Foss Patents is an item concerning the way the EU is defining FRAND patent abuse. Their approach is broader than that of the German courts.


Google have recently been told they can take over Motorola. They were a bit upset when a consortium of companies (some odd bedfellows too) made off with the Nortel patents last year despite Google being invited to join and Google offering their own (sometimes weird) prices. Now, despite all Google's foot-stamping and whining about it not being fair, we are told by Robin Wauters on TNW the DOJ has confirmed that the Rockstar Consortium is free to proceed.


And despite all the problems Apple and Samsung have between them, Apple is the Korean company's best customer and is set to increase orders Electronista reports. I wonder if this has anything to do with the other Electronista report on the start of Apple TV production in May or June.


We mentioned on Monday that the publishers are in trouble with the US DOJ over their open agency deal with Apple that forced Amazon to put its prices up to the same levels, but there are two related reports on the EU approach. In one, Brid-Aine Parnell reports that the EU (a bigwig, no less -- such dated and regional vocabulary) had offered Apple and the publishers a way out of the situation and they could avoid any messy court appearances. In the article, she tells us that the EU advises that "the "possibility of a settlement is only open" if publishers are ready to address "all our objections"." No mention of Apple there: odd eh? However, Don Reisinger also tells us that the EU will be happy to settle with the publishers if they do as they are told and it is not until paragraph 6 that Apple is mentioned almost in passing and in reference to the US case. Of course, Ms Parnell writes for the Register who prefer Apple-bashing to clear facts.



Other Matters
Reports all over on Tuesday, including on Electronista, told us that Twitter had bought Posterous: "to help improve mobile and web sharing." Electronista, by the way are looking for a full-time writer.


I have mentioned Colossus in the past as I saw it when it was being reconstructed at Bletchley Park and chatted to the late Tony Sale about his rebuilding of the first analytical computer. Sam Byford on The Verge reports on this first programmable electronic computer (all made of standard telephone parts) and links to a fascinating video that Google has put together.


After months of denial, including "They will come to their senses" we are told by Electronista that Acer has started to get back on track financially as they have come to their senses and begun to take Apple and the iPad seriously.



Local Items
We were a bit surprised a week or so ago when it was announced that Scope (yeah . . who?) had won the bidding for the Thai government's tablet computer project for schools and that Huawei which is normally a favourite in many government-related projects were last in the running. Fear not. The Bangkok Post reports that the bidding has been cancelled owing to unforeseen hidden costs and a new round of bidding is ongoing now. Anyone want to bet that Huawei comes out the winner this time?


And just to confirm my theory in the face of True's technical expertise -- user v. company -- my iPad and iPhone have continued to synchronise properly and all the apps that need to connect from computer to device are not missing a beat. The Zyxel modem needed changes made for the Local Area Network and working on DNS numbers was never going to fix this. I attached my old Apple Airport Extreme wifi router and we have not missed a beat since then.

It is interesting to read a report in Wired concerning the knowledge levels of so-called IT personnel. Turns out they don''t know squat which may account for the BS levels when they are asked to confront anything out of their PC-centric universes.
Late News
In a report by Julie Bosman on the NYTimes, we are told that after more than 200 years, Encyclopedia Britannica is to stop printing and will concentrate on digital delivery. The President, Jorge Cauz is realistic and thinks the new media provides better tools.



Graham K. Rogers teaches at the Faculty of Engineering, Mahidol University in Thailand. He wrote in the Bangkok Post, Database supplement on IT subjects. For the last seven years of Database he wrote a column on Apple and Macs.