By Graham K. Rogers
---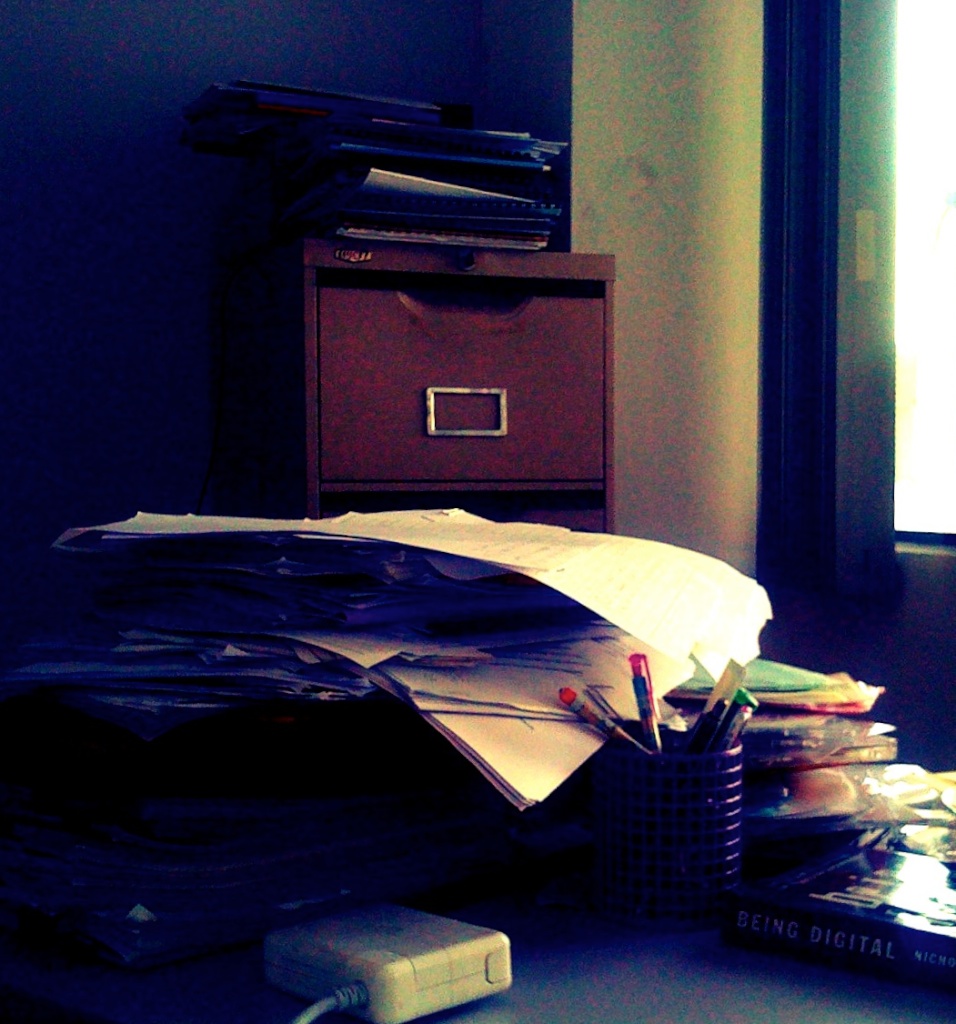 Opening Gambit:
Noises about the iPad 3. Will there be an 8GB iPad 2 too? Will a 7" tablet also appear later? Apple now worth more than Poland. MacBook Pro update rumours, including consideration of a 14" version for the Asian market. Safari improvements in the Mountain Lion version later this year. Raspberry Pi and Lytro cameras hit the shelves. Post hoc ergo propter hoc: Facebook causes pregnancies in Thailand. Toshiba and Western Digital swap disk making equipment: 3.5" for 2.5". Apple hiring automotive engineers in China.



Apple Stuff
Of course, once the iPad 3 event was confirmed (more or less) the rumours began. One is a little interesting and certainly possible given Apple's history with the older iPhones: a low-level (8GB) iPad 2 sold alongside the newer versions. Josh Ong on AppleInsider cites Taiwanese sources who suggest that the "supply chain" drums are beating out this sort of idea right now.

However, a late report in Electronista on Thursday suggested that the screens for the new iPad may be in short supply as -- a Digitimes report suggests -- that suppliers failed to ramp up production significantly. A lot of the reports this time are sourced from Digitimes who seem (or claim) to have inside information. I find it odd that Apple would not ensure that supplies were guaranteed before readying the launch. Sam Oliver at AppleInsider also had the same information (and the same initial source) adding that it may not be until Q2 that the iPad 3 gets into the swing, so I guess we can kiss goodbye to it coming here until June at best.

One enthusiastic commentator, Michael Comeau on Minyanville, suggests that with the imminent arrival of the iPad 3 (at least in the US) the makers of Android tablets should be shaking in their boots. A reminder here about the Samsung exec who said they weren't making any money of their tablets and they were considered duds. Michael analyses the invitation image and suggests that there is much coming from the iPad 3, then compares the other players who think they are in the same market. My link for this was from MacDaily News.

The announcement about the Event next week continued the upward trend that Apple's shares are on right now, and several records were broken with David Goldman on CNN Money reporting that having passed the $500 billion barrier -- this from a company that was almost dead when Jobs returned from the wilderness -- it is worth more than . . . Poland. Among some other juicy facts and trivia, the article also tells us that only "Microsoft, ExxonMobil, Cisco (CSCO, Fortune 500) and General Electric (GE, Fortune 500) have ever surpassed" that $500 billion barrier (and where are those others now?).

A side note on Steve Jobs appeared this week when it was announced that the new Disney movie, John Carter -- a Pixar production -- is to be dedicated to Steve Jobs (Josh Ong)


The rumour that refuses to lie down is that concerning a smaller iPad. Electronista reports that sources in Taiwan are suggesting that a 7.85" screen version is being readied for a release late summer or fall. Anna Leach on The Register suggests that the death of Steve Jobs, who had opposed the smaller device, had cleared the way.


There was some more news on expected updates to the MacBook Pro line in an item by Katie Marsal on AppleInsider this week with a date of April "at the soonest" being put forward with a 17" version coming after the 13" and 15" ones.

I sort of groaned when I read another rumour concerning a Mac that has been suggested as a special for Asia with a 14" screen. Several sites had the idea starting with AppleInsider's Sam Oliver and others picked it up and provided other comment, like Dan Knight on Low End Mac who mentions that there had been special issues for the region back in the 1990s. Dan thinks it makes sense and argues for it. Tony Smith on the Register also had some words on this and suggested Asian favour 14" machines while westerners like 15" ones. I don't know where he got that from, but most of the time they buy what the companies give them and Acer/Asus/Sony often churn out the 14" computers, so the consumers buy them. Not as convincing as Dan Knight (above).


There has been more information in some of the things we might find when Mountain Lion (OS X 10.8) is released, probably later this year. AppleInsider reports that Safari is getting a facelift and that there is to be a smarter interface with other benefits for users. I hope they speed it up as 10.7.3 has not maintained that crispness with the browser I had found initially.


Apple issued several firmware updates for Macs this week: iMac Graphic and MacBook Pro EFI. There was information on these on the AppleInsider pages.

We also see that Apple's Application Loader was updated to version 2.5.1 on Friday here. This is connected with the iTunes store for those who are uploading to the store.



Half and half
Late Thursday evening there was no news out of China concerning the Proview case which was reported to have been in the courts during the day according to Electronista. If there are updates before I put the file on line Friday morning, they will be after this. . . .


In the meantime, Foss Patents reports that as expected Apple has had another success in Germany with the winning of a patent case against Motorola for a photography gallery patent. Florian Mueller writes, "If Apple enforces the ruling, it can even require Motorola to destroy any infringing products in its possession in Germany and recall, at MMI's expense, any infringing products from German retailers in order to have them destroyed as well."

While Mueller also reported a little earlier that Motorola may be double-dipping: Apple may have to pay a significant patent royalty to Motorola for patents that Qualcomm already paid for. This, suggests Mueller, will concern the EU over the possibility of antitrust violations.

Other Matters
We read this week that the Raspberry Pi has gone into production, so I hastened over to one of the sites listed on the Raspberry pages and placed an order. I guess from this distance we will have to wait. Bryan Bishop on The Verge was one of those who has some information on the mini card computer and its ordering.

I may also have to wait for the Lytro camera that an email from the company told me on Thursday morning was now being delivered in the US. No date for other countries at all yet, but there is a probability that this will happen soon. I rather like the camera as it has a new approach to solving optical and recording problems, while the software is also OS X only, so there. They are developing a Windows version although I wonder why: there are more people using iPads now. I later found a review of the Lytro camera by David Pierce on The Verge.


I am always telling my students to be careful with their property, particularly laptops as so many have been stolen. Partly because of this I also urge them to backup their data and saw only last week that a computer engineer here was reporting his hard disk crashed with no backup. However, if the computer goes, the data goes with it, backup or not, and in some cases this can cause problems, particularly if you are NASA and the laptop contains the control codes for the space station. This almost reads like something out of a Bond movie with SMERSH redirecting the space station to crash into the White House or something equally sinister. Steven Musil reports on the theft, the laptop and the other 48 computers that went missing. You would think they would take more care.



Local Items
I just loved this when I first saw it on Twitter and was going to ignore it until I saw the Register's headline: "Facebook blamed for getting Thai teens up the duff" (very British of course). The National Economic and Social Development Board in Thailand has managed to link two sets up statistics and conclude that one proves the other. On the one hand "Thai mothers under 20 years old accounted for 14 per cent of all mothers who delivered babies in 2009 and 2010" which I would have thought was about par for the course. However, as "18 to 24-year-olds are the largest group of Facebook users", ergo it is proven that Facebook is the cause. Phil Muncaster also comments on other Thai difficulties that the middle classes here have with sex like the ridiculous exam question, "What should you do if you have a sexual urge" when the obvious answer was not one of the A, B, C or D options. Muncaster links this Facebook pregnancy theory (probably correctly) to the main desire which is to censor anything that can be censored. And "Thai" means "free."


Some hotels boast of their teleconferencing facilities as a way to draw in customers who can then link with others round the world and chat away. It turns out to be a bit expensive and it may be a few airline tickets are just as good. One of the leaders in the technical equipment for such facilities is Cisco, but they have just been dealt a blow as Marriott, the hotel chain has turfed out all their stuff in their hotels in Asia, Simon Sharwood reports on the Register. The "pilot program" that has been running since 2009, has failed and they are pulling the plug.


I guess this is local although there are some international implications. We read in an item by Dong Ngo that Toshiba and Western Digital are to swap some manufacturing facilities, with Toshiba taking over the 3.5" disk making equipment of WD, and WD taking over Toshiba's 2.5" facility in Thailand.
Late News
An AppleInsider report we read on Friday morning tells us that Apple is hiring automotive engineers in China. This is probably for in-car products for those vehicles made in China


And those Google privacy changes that took place yesterday -- you missed that, eh? -- are illegal in the EU apparently. Interviewed by the BBC, Viviane Reding, the EU's Commissioner for Justice and there are "strong doubts about the lawfulness and fairness of such processing, and its compliance with European data protection legislation".



Graham K. Rogers teaches at the Faculty of Engineering, Mahidol University in Thailand. He wrote in the Bangkok Post, Database supplement on IT subjects. For the last seven years of Database he wrote a column on Apple and Macs.