<! ----------------------------------------------------------------------->
---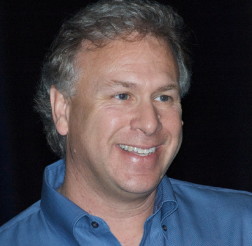 "There are known knowns. . . . there are known unknowns. . . . there are also unknown unknowns." - Donald Rumsfeld: February 2002.

Apple's World Wide Developer Conference (WWDC) is next week in San Francisco. The keynote speech will be given by Phil Schiller with other executives assisting. There are expected to be several announcements concerning the iPhone 3.0 update and Apple's next version of OS X, 10.6, Snow Leopard. There may be other announcements. As ever with Apple, there are countless rumours floating around, some based on what has been released, while other information comes from external sources.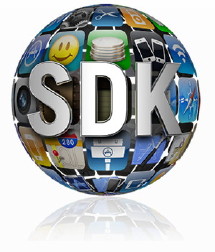 The iPhone
In March of this year at Cupertino, Apple previewed the 3.0 update for the iPhone just prior to the release of the Software Developer Kit (SDK). The SDK and subsequent leaks give a fair idea of some of the changes most of which will be available for the iPod touch as well. The update will be free for iPhone subscribers, but as before there will be a charge for touch users.
Some of the changes will be to online purchasing, peer-to-peer linking via Bluetooth, push notifications, and maps inside apps. There will also be the ability to run background apps which was previously not available, partly because of battery life and processing speeds.
A long-awaited feature to be added is Cut, Copy and Paste which will work across apps. From reports, it appears that the camera software has been improved and better quality images can be taken with the iPhone camera. Coupled with this will be the inclusion of Multimedia Messaging (MMS). Support for subscription calendars is to be added to iCal. A Spotlight cross-app search facility is to be added to complement the additional search facilities to be found in many of the apps, like iCal and Mail.

Apple is also adding voice recording which was available only using 3rd party apps before. I would expect improvements to the way the iPhone works with 3G services and we may also expect a solution to providing a Thai keyboard.

Although it is already possible to use hardware like speakers, the 3.0 update allows the hardware manufacturer to build an app for their control. Other hardware integration could be devices for recording blood pressure, then sending the data to a doctor.


Snow Leopard
The next update to OS X was never intended to have dramatic changes, but was viewed by Apple as consolidation and strengthening. It is expected that this update will reduce a lot of the extraneous code that bloats the operating system. Some OS X applications will also become smaller. Because of the changes OS X is also expected to be faster and to use less RAM; however it will not run on the PowerPC processor: Intel only. Some rumours, however, suggest that there will be support for the older processors.

Some of the improvements shown on the Apple pages include Microsoft Exchange support, 64-bit improvements, multicore processing, which will take advantage of developments such as Intel's latest Nehalem 8-core processors and beyond; Open Computing Language for better graphics operations; and a new QuickTime that will improve graphics handling capabilities within applications.

A number of books are already in the pipeline for Snow Leopard with their publication dates around June and July. However, it is anticipated that, the OS may not be available at WWDC, but the release date may be announced then.


Unknowns


Apple has had a development cycle for the iPhone of around 12 months so a new iPhone is a given, although its release date is unknown. There are rumours of a faster processor (now 412Mhz, perhaps increased to 600Mhz). It is expected that a 32G version will be added to the lineup. This was all but confirmed by a "coming soon" posting (without image or pricing) on a T-mobile website in Austria at the end of April.
It is also suggested that there may be a different camera and, some say, video too. Apple has apparently been buying 3MP and 5MP cameras but it is not known if these are for the iPhone or other, unreleased, products. From what was seen in debugging menus the new iPhone may have a magnetometer which will give users a compass facility.

There have been countless rumours in recent months concerning a device positioned between the iPhone and the MacBook. At various times this has been referred to as a gaming console, a tablet computer or a netbook. A supplier in Taiwan claimed recently that Apple had ordered 10" touchcsreens for delivery in the third quarter of the year. The WWDC would be an ideal time for an announcement of such a product.
As Apple tends to be unpredictable on its product announcements, we can expect anything or nothing at WWDC about current or future product releases. I will be in San Francisco for WWDC and my report on this will hopefully be in the Bangkok Post Database the week after the event. There will also be updates on my website.

<! ----------------------------------------------------------------------->