<! ----------------------------------------------------------------------->
---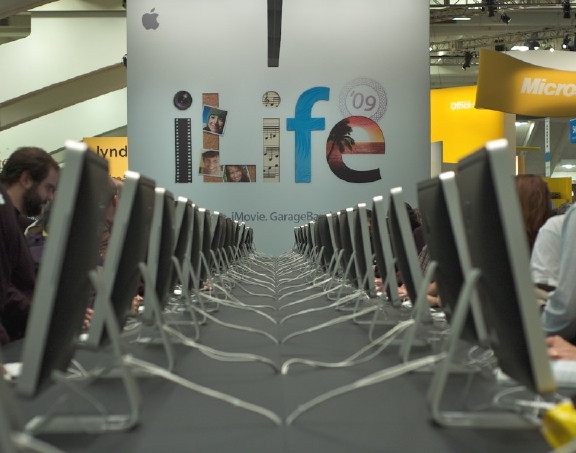 A point about any show like MacWorld or CES (which may have an Apple display next year) is the networking that occurs, plus the news that comes out of such events.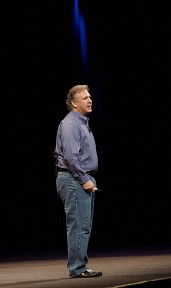 Several points were raised about the competent, yet surprisingly low-key presentation from Phil Schiller revealing much about Apple's confidence for the future. I view this as a contrast to the fortunes of PC makers like Dell or Lenovo, among others who announced job losses while I was in San Francisco. Some optimists view the belt-tightening as relatively short-term. Lenovo, for example, has other irons in the fire and can weather the current storm. There were no such announcements from Apple whose manufacturing is done almost entirely offshore: China, Taiwan and others, including Thailand.
That Apple only released a top-of-the-line, 17" MacBook Pro (102,900 baht) shows that they resisted the temptation to make a splash for Phil Schiller, although some suggest that this was to save Steve Jobs making a weak presentation. I do not hold with that, especially with the quiet confidence I found among Apple representatives I met there. As per the song Tony Bennett gave us: the best is yet to come.
The release of this notebook computer seems to ignore the economic downturn, but Cupertino is in a strong position with its loyal customer base. Having a well-made product with a target market (photographers, film-makers) who are likely to continue buying; and the hint of a wider market that is looking toward investment in terms of product reliability and longevity, are all in Apple's favour here.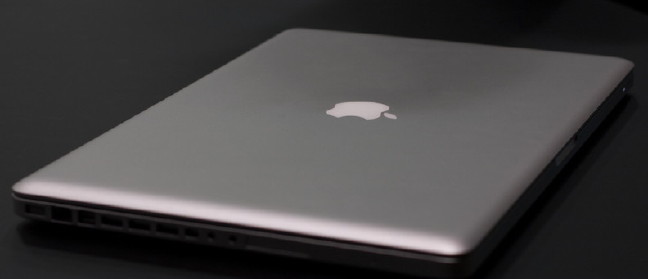 The 17" MacBook Pro is made in the same way as the latest MacBook, MacBook Pro and MacBook Air with their unibody construction. It is not light at 2.99 Kg and probably not suited to a backpack. With notebook computers there are always trade-offs, but Apple still manages to cram a lot into this. Some were concerned about the battery which is not user-replaceable, like the MacBook Air; but Apple's engineers have made great strides in this area. Removing the components for battery swapping, frees up space for a larger battery. The latest lithium-polymer units give up to 8 hours of wifi use; while the "adaptive charging" that is now used extends battery life to 1,000 charges, for which Apple is claiming 5 years. Like the MacBook Air, replacement has to be done at a dealer and costs $179 (about 6200 baht).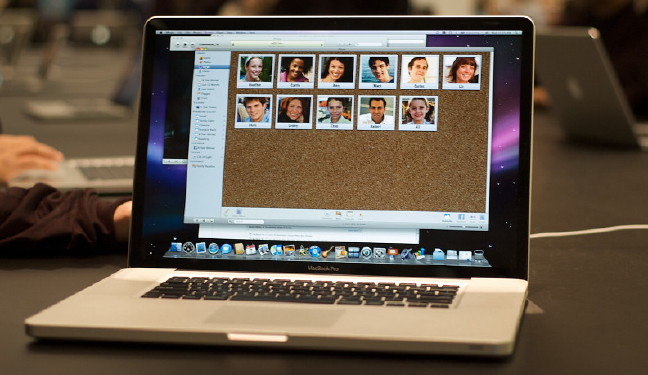 This 17" notebook comes with 4G RAM as standard, which can be upgraded to a maximum of 8G. The 320G hard disk can also be upgraded and there are two solid-state options (128 or 256G). The standard processor is the 2.66GHz Intel Core 2 Duo and this may be upgraded to a 2.93GHz processor. Details of the computer and a video about the new battery are available online.

With the new version of iLife, Apple is making inroads into social networking with iPhoto and its direct links to Facebook and Flickr. This suite is due for release at the end of January. While iPhoto and the rest of iLife already provide a collection of strong applications that are ready installed on new Macs (including the 17" MBPro), this latest version with its use of face-recognition and its integration with Google Maps, should make the user experience of sharing personal information easier and more enjoyable.
The same goes for iMovie which increases this ease of use with editing tools, while (as before) allowing direct uploads to YouTube. In the demonstrations I saw at MacWorld, which were all packed out, there was a major emphasis on this flexibility that the quick editing features gives a user.
GarageBand, which I use regularly, has evolved since its beginnings as a music-making tool; first with jamming; and now lessons, with additional modules created with professionals, for example John Fogarty and Sting. These will be on sale for $4.99 (about 175 baht) soon and it is expected we will be able to download them from the online store. I talked to a professional musician from Singapore who was highly enthusiastic about this new idea which will add to the appeal of the suite.
I was also impressed with the latest iWork suite: Keynote, Pages and Numbers which is continuing to evolve. It is available already and there is a full version available for a 30-day trial. I am looking at this and am already over the moon about Apple's Remote app for Keynote installed on my iPod touch.

Perhaps the most significant announcement was the availability of DRM-free music on the iTunes store which now has a 3-tier price structure: $0.69. $0.99 and $1.29: the highest being for DRM-free tunes in the AAC format. Many commentators were excited by this although it will have little effect on us in Thailand, unlike the other releases.
Most significant, however, is what was not said; and what has not yet been released.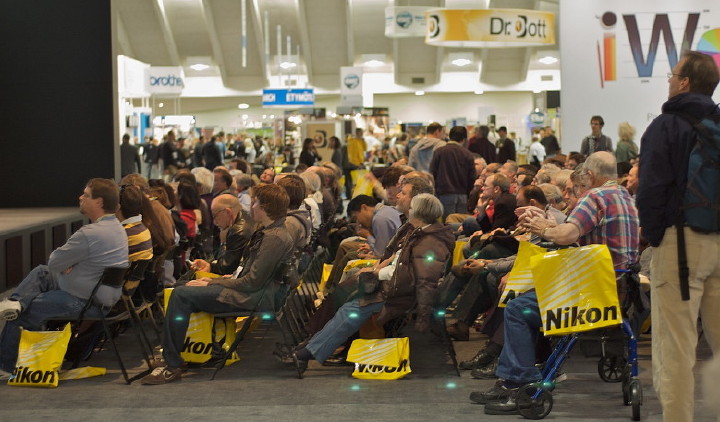 <! ----------------------------------------------------------------------->