<! ----------------------------------------------------------------------->
---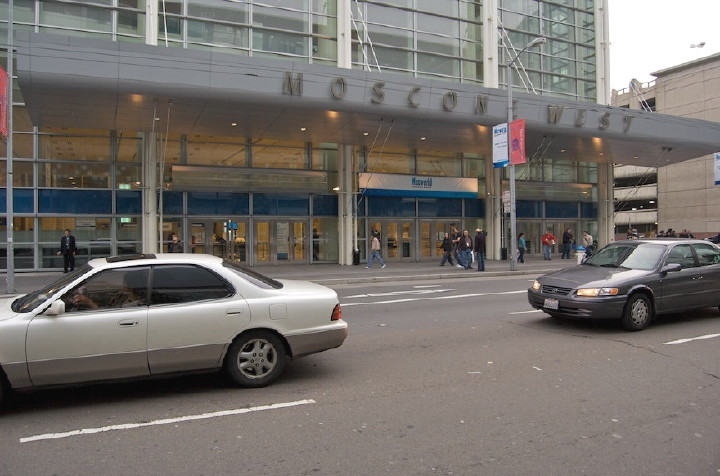 Moscone Center

Yesterday (6 Jan) at the Moscone Center in San Francisco, the last ever MacWorld keynote was presented by Phil Schiller, Apple's Senior vice president for worldwide product marketing. I am writing this in anticipation of what might be. [28 December 08]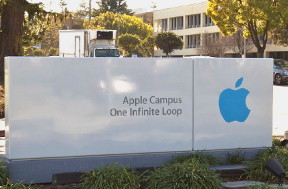 When he returned to Apple in 1996, Steve Jobs assembled a team which is now firmly in control at Cupertino. I have met many Apple employees in the last few years. There is an identity that permeates the company that will continue when Jobs does leave, although this is too early and markets need some stability right now.
Jobs, who is 54 next month, is not Apple: a major corporation with responsibilities to shareholders. Any decision will be made on what is best for the company. If that means a shift away from Steve as the figurehead, then this may be the best time. It is an innovative company, in good health and that includes $25 billion in the bank. The shares are somewhat underpriced at their current value.
There are four main candidates that have been suggested (but not by Apple): Phil Schiller who is 48; Tim Cook (48), Chief operating officer; Jon Ives (42 in February), Senior Vice President of Industrial Design; and Ron Johnson (50), Senior vice president, retail.

While it is nice to focus on a large show, in the last few years Apple has been reducing its participation in such events (Boston, New York): MacWorld is the last, as Paris has also been removed from the calendar. Part of this is due to the costs involved plus the perceived need to have a major product as star of the show. Occurring just after Christmas and New year, this puts a major strain on personnel.
Apple showed this year that one simple (but enigmatic) email inviting journalists to an "event", generated a surprising amount of free publicity: a far better use of resources. Apple is then also free to choose the time (and location) of any product release.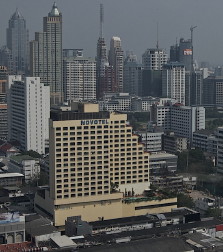 Locally there have been changes in the last year with product briefings. Instead of taking a conference room at a swish hotel, some press events have been held at the Apple offices in Siam Towers. Apart from the wonderful view, facilities for actually getting information and communications are no worse. It is sometimes easier to travel to that office than some other venues.

We can dispose of one rumour with the announcement that the iPhone is to be released in Thailand at an event at Siam Paragon next Friday (16th). True is handling the whole of the release. Anyone wanting the iPhone on that first day must pre-register. The online application, which is mainly in Thai, requires much information, but potential users will be unable to sign up for the 2-year period without a credit card; and due to banking regulations here, only Bangkok Bank or Kasikorn Thai are accepted.
These restrictions for a device which has taken far too long to arrive here are unwelcome. I have mentioned this to Apple here, plus the lack of an English language version of the Terms and Conditions: my comments have been passed on to True I was told. I will cover the iPhone more on my return from San Francisco and I will post information and images from the show on my website while there.


If Apple wants to demonstrate that Steve is not irreplaceable, it would be good for Phil Schiller to introduce some important new products and updates. There are several possibilities that have been suggested:
We are certain to hear about the features in the next version of OS X, to be called Snow Leopard. Apple might announce a release date, which some expect will be around April. Some of the other software products like iLife or iWork might also be updated.

It is difficult to second-guess Apple on hardware. There are persistent stories about an iPhone nano, with cases being spotted, and even a device itself seen in non-Apple shops in Bangkok. A sharp eye spotted code in the most recent update to OS X, Leopard, which suggests new Mac minis and iMacs. These would have the same graphics processors as the MacBooks. There are also rumours to support this coming out of China where most Macs are made these days. One part of this story suggests a quad-core version of the iMac.

A late-starter in this year's rumours concerns the Mighty Mouse which many think of as a good design with shortcomings, particularly concerning the tiny trackball. Is that to be replaced by a touch-sensitive aluminium body?

Apple often springs surprises and something here may be related to services (such as iTunes) or other hardware like the iPods. With the acquisition of PA Semi and its 3.6% stake last month in the mobile system-on-chip graphics developer, Imagination Technologies, as well as some of the patents granted, Apple always has the possibility of a surprise up its corporate sleeve.


<! ----------------------------------------------------------------------->