<! ----------------------------------------------------------------------->
---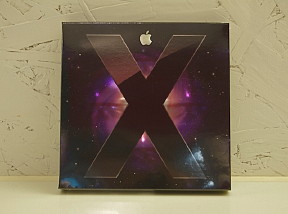 Right at the end of May we had the long-expected upgrade to OS X Leopard, bringing it to version 10.5.3. Updates to Leopard have been less frequent than I remember for earlier versions of OS X, but they have been larger. The 10.5.3 download from the Apple website was massive at 420MB for the basic file and 530MB for the Combo.
For those new to the way Apple works, Combo downloads include all the previous system upgrades, in this case 10.5.1 and 10.5.2, and so become progressively larger.
The upgrade fixed a large collection of problems, many of which I did not know I had. Although several fixes were highlighted, there were also many unmentioned. It was significant that there was a security update released at the same time. This was not needed for those with 10.5.3 so must have been incorporated. Apple never gives details of any security changes, much to the frustration of some commentators who are left to speculate.
Mercifully, my True connection was having a good day and I downloaded the Combo version early Thursday morning in about 50 minutes. I decided on the Combo for three reasons: it is handy to have this in case something ever goes wrong and I need to reinstall from scratch (a rarity); other people at my office -- staff and students -- also use Macs and this could save everyone time if I put it on a disk; and others sometimes contact me for assistance.
I took my usual precaution of using Disk Utility to repair permissions before opening the disk image (DMG) and installing. I had a full Time Machine backup at my office and other backups as well.
The process of updating took ten minutes then, as has been common for a while now, the computer restarted twice. I repaired permissions again, noting that the progress bar and information displayed have changed, then got back to work. Later that day there was an additional update for Aperture, adding RAW support for more cameras.
This update was almost a non-event for me except for Time Machine which failed to backup at the office where I keep that hard disk. I made it work by deselecting the disk, then reselecting: OS X needed a nudge to recognise the disk.
At the office I also had a problem with iTunes which crashed a couple of times while downloading. From other sources (Forums and MacFixit) the problem was linked to using a PAC file for access via a proxy server. As a number of users have reported this problem, a fix is likely to be provided soon.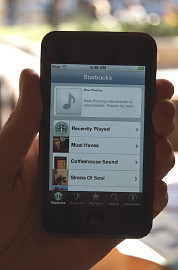 There were some changes to OS X in this update which precede announcements to be made at the Apple Developers' Conference which is running this week (Jun 9-13) in San Francisco and for the first time was sold out. There has been much speculation, particularly concerning the iPhone and its evolution. A major announcement on this will have been made before you read this and should be in the newspapers or online now.
It is clear that the availability of the iPhone is being expanded and service providers (not Apple) in more than 30 countries, including Singapore, Hong Kong, Japan and India, have indicated that they will be carrying the device. As I write, thus far Thailand is not included although unlocked versions are still on sale at Mahboonkrong and other locations.
All but confirmed is that the iPhone will be a 3G device, and there is likely to be a faster chipset from Infineon. It is possible also that Broadcomm linked GPS (global positioning system) will be included.
One of the changes to the iPhone software according to MacNN is the way it will link with the .Mac online service, although this also is likely to be renamed, perhaps to "Mobile Me". I hope not. Sometimes Apple has weak naming conventions and while this takes the emphasis away from the "Macintosh" name, it sounds wishy-washy and too reminiscent of an Austin Powers' character.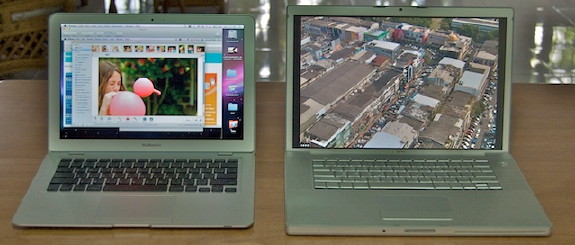 On the computer side, several commentators have noted that an update to the MacBookPro range is overdue. The shape (as reported in a number of sources) has not really changed since the PowerBook. However, a problem with supplies of Intel processors may delay its revision. There may also be changes to the screen. We saw LEDs introduced with the MacBookAir and this improvement could find its way into the other notebooks. The Mac mini has also remained with its biscuit tin shape since its introduction here in 2005 and there are constant rumours that a tablet-style computer is being developed.

Despite that recent upgrade to Leopard, there may be more changes on the way, particularly in the way OS X works with a Windows installation. Steve Jobs made his keynote speech on 9 June and, while aimed at developers, all users will reap the rewards.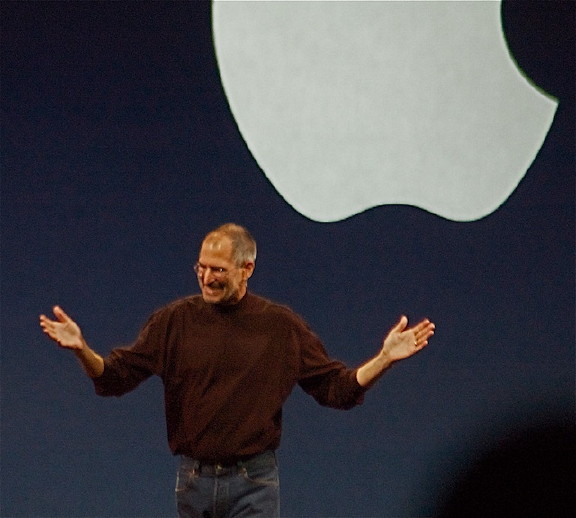 <! ----------------------------------------------------------------------->