eXtensions
Looking at Apple's next season
By Graham K. Rogers
As the rainy season is upon us in Central Thailand, it is time to clear the decks. As far as Apple is concerned, we can look forward to a few months of activity and more product announcements.
First is the imminent release of the iPhone on 29 June, which, depending on how far you are from Redmond, will either be a roaring success or a failure that brings Apple to its knees again. As most of the nay-sayers have not seen the device, let alone handled it (I have), I am positive; and who knows what hardware-software combination will be used when it arrives in Asian markets or who will fight for being the provider here?
The iPhone uses touch-screen technology and last week Microsoft unveiled an interesting tabletop display using another form of sensing. Like the vertical screens of Jeff Han's projects at New York University, the position of objects and their movements depend on infra-red cameras behind the screens.

The iPhone has no infrared cameras embedded in its slim body. Apple use a different approach and this is based on information acquired from a company called Fingerworks. The applications (for Macs, Linux and Windows) were initially developed for Fingerworks external devices such as number pads or their iGesture Pads. Fingerworks are no longer in business but the software is available from the website, along with much technical information.
Toshiba have developed finger-shadow sensing screens; and a Cambridge UK company has also come up with a screen that has a touch-sensitive, flexible component which may be closer to the technology used in the iPhone. However, as Steve Jobs said when he first announced the product, ". . . boy, have we patented it."
On its own the Fingerworks installation is little more than a look-see as the licence specifies Fingerworks hardware. Just in case there was more to it than meets the eye, I put it on my eMac which has a glass screen. With no input, from screen or other device, the software did nothing as expected: this is crying out for a student project.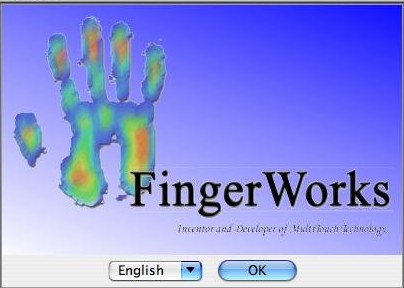 We can expect the AppleTV to arrive in Bangkok officially this week, while in San Francisco also this week (11 - 15 June) there is the Apple Worldwide Developers Conference. As well as major statements on Leopard, now due in October, it is expected that a number of other announcements concerning products will be made at the same time.
There are some rumours that verge on wishful thinking, such as a new Mac mini or even a new lightweight mobile computer with flash memory instead of a hard disk (my own big wish). There are also expected to be updates to software such as iWork -- a spreadsheet included in the package has been rumoured for a while -- and other applications. These may give hints as to how they will integrate with Leopard.

iTunes was updated at the end of May to handle the non-DRM files now available, but there was a hidden feature: "Convert Selection for Apple TV". This allows videos to be optimnised for this device which will be available in Bangkok soon (some shops may have some early versions).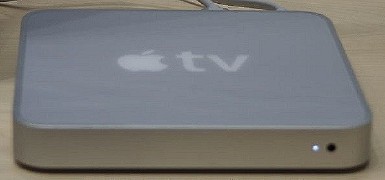 It has been likened to an iPod for the home as it acts as a go-between device for video and audio content and connects to a HDTV. As I write this, YouTube content has also been made available for the AppleTV and YouTube is upgrading its videos to use the H.264 codec. However the content is still unavailable for anyone in Thailand as I write this. Also unavailable are movies and TV shows from the iTunes shop although any videos fed from a computer may be viewed. I will have more on this in a couple of weeks' time.
One sour note concerns data that is embedded in the DRM-free files. Some sites are critical in that the data, which is unencrypted, can give information about the original purchaser. Apple declined to comment initially.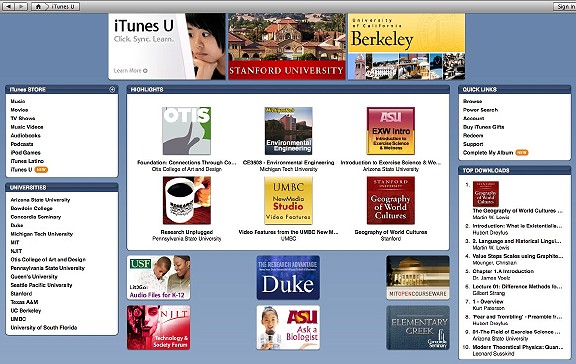 While we cannot buy tunes or videos from the iTunes shop, there is still content that we can access from Thailand. Along with the thousands of podcasts (video and audio), Apple recently added a section called iTunes U. U for University. Some sixteen or more higher education establishments are listed and these are providing course content in the form of podcasts which can be used on a player or computer.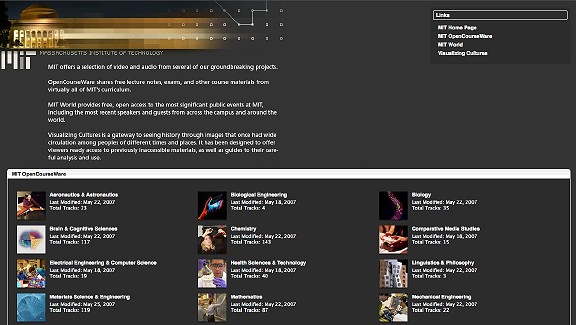 If those of us here do want to download content from the iTunes shop, this may be done if we are given a gift certificate which can then be redeemed at any of the 22 iTunes shops.
In Bangkok, I upgraded RAM on my MacBookPro, adding 1G (now 2G). The price was just under 3,000 baht: almost half what I paid a year ago to upgrade the PowerBook.
---

For further information, e-mail to
Back to eXtensions
To eXtensions: 2004-05
To eXtensions: Year Two
To eXtensions: Year One
To eXtensions: Book Reviews
Back to homepage