eXtensions
A Look at the Future of OS X: Leopard
By Graham K. Rogers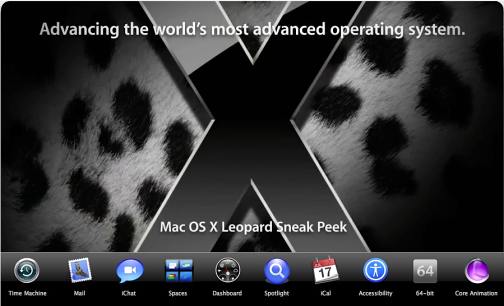 Steve Jobs said product releases this year would be "awesome". The last few weeks have been good for Apple watchers: the iPhone, quarterly results, coloured iPod nanos, Apple TV, Airport Extreme and Vista.
Apple is preparing to release its latest OS X operating system, 10.5, Leopard. Each decimal increase in OS X has not simply been updating, but a new OS which others might have called XI through XV: I guess that Apple likes to stick with the simpler OS X nomenclature.
I expect an announcement of the release soon. I am writing this just before the Super Bowl: an event at which Apple has booked advertising space. Leopard's release date may be out already.
There is but one version of OS X and one price. It will run on most current Macs. While it is being developed to take advantage of the 64-bit capability in Intel processors, it will still run on my G4 PowerBook.
As OS X has evolved, features in the previous versions have been improved or (in some cases) superseded. Leopard will also add some new excitement. Although I have seen some of the technologies, I am looking forward to having my own copy.

Apple is heavily pushing its new backup feature, called Time Machine. Unlike other archiving software, once the initial process is begun, this takes series of data "snapshots" so that as changes are made, it is possible to retrieve a file (or even the operating system) as it existed on a specific date: for example addresses you thought were lost, photos that were deleted. Like the other new features, there is a QuickTime movie of this on the Leopard pages and this also shows how Core Animation graphics have advanced.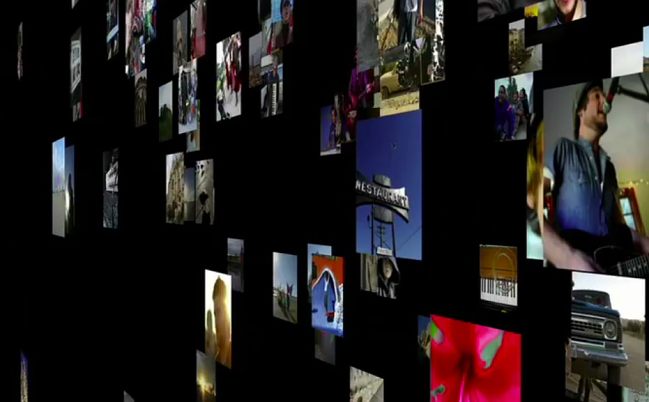 The new graphics capabilities use the twin core processors. With some tasks one core is idle. Core Animation uses the second core: simply put, one does the work the other does graphics. This technology is also used in another new part of Leopard, Spaces.
On OS X we are used to swapping windows and gaining swift access to the desktop using the Dock, Exposé, or task bars. With Leopard we can use multiple desktops, placing a set of applications or files within one and then puttting that to one side while working on another desktop. Applications and files can be moved easily from desktop to desktop.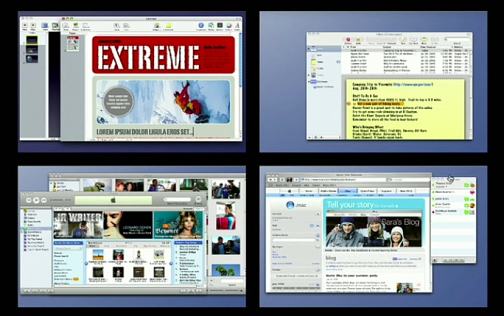 With Spaces, I would imagine working on email and Internet in one desktop while writing in another and perhaps running iPhoto and related applications in a third. Apple screen shots show four such windows but I can find nothing that shows if this is the maximum.


A workhorse application, Mail, is being considerably improved, particularly in the way it uses graphics. This suggests a greater use of rich text in email, which was also mentioned in the iPhone introduction. Mail will include stationery templates so that an email will not have the bland appearance that is common in some mail utilities.

Also in Mail will be a better reminder facility. This already works in conjunction with iCal (calendar) but will have more integration and allow writing of reminders on-the-fly within Mail. RSS feed notification is added to include this under-rated technology within Mail as well.

Safari has had RSS feed ability for a while. Safari with Leopard will improve on this with a feature that alows a user to create personal widgets directly within this application. I saw this in a demonstration at MacWorld last month.

If the Safari widget-maker is not enough, there is also a new application, Dashcode, which provides templates for creating widgets. These can be either run on your own computer or submitted to Apple for the download pages.

For Apple Developer Connection members (ADC) there is a reduced version of this that runs on the current OS X. I was able to create an eXtensions RSS feed widget within minutes. This can be downloaded from my website or from Apple.

OS X has had parental controls for a couple of years and I use the facility to limit access of my students to certain programs on the Macs at work. If I wanted to I could limit access to web-sites or to those they email. I do not censor, but I can understand why a parent might want to limit access if they could not spare time to be with the child. This feature is being beefed up as well and, among other things, can limit the amount of time spent on the computer.

Access for those with disabilities has also been improved with support for Braille displays and better voice support that now also helps locate items on the screen. Computer voices are now far more realistic.

Leopard will make the computer work for the user and not the other way round.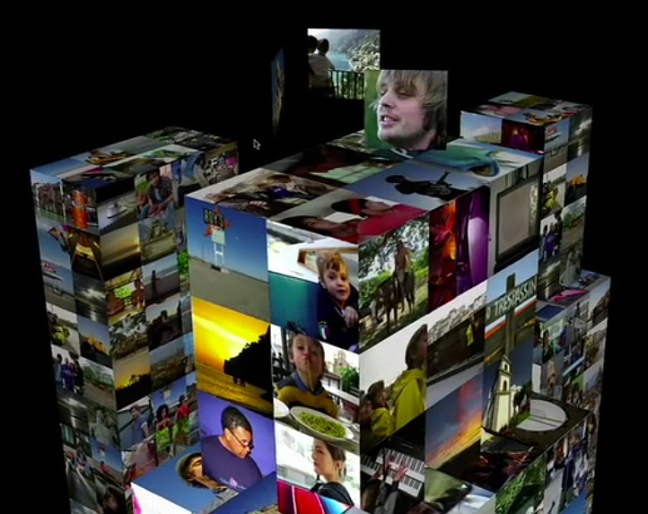 ---

For further information, e-mail to
Back to eXtensions
To eXtensions: 2004-05
To eXtensions: Year Two
To eXtensions: Year One
To eXtensions: Book Reviews
Back to homepage