eXtensions
Enter Rumour Painted full of Tongues (Henry IV, Part 2)
By Graham K. Rogers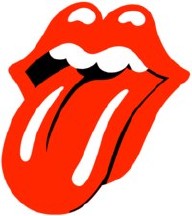 Anyone who follows Apple knows of the secrecy surrounding new developments. That in itself has engendered almost an industry and it seems that the new ideas being pushed forward reach a higher pitch each year.
Right now, with the MacWorld Conference at the Moscone Center, San Francisco, only a few days away, I will summarise some of the best rumours. As I hope to be at the conference, I will use my RSS feed to provide information as it is available.

One idea that is not really a rumour is the upcoming release of OS X 10.5 (Leopard) which is now finishing development. We know some of the features included, such as multiple desktops (Spaces), a backup system (Time Machine) and Boot Camp, Apple's solution for running Windows on Macs with Intel processors.
What we do not know is the date of release or any other features although a change from the brushed metal interface may be on the cards. Apple has been keeping things under wraps in case any other software company copies the features again and these new parts may integrate with as-yet unannounced hardware or software including, for example, being able to boot off flash drives.
A suggestion that surfaced in recent months was the addition of a spreadsheet application (Apple did have the Appleworks one anyway) for the iWorks suite, which currently has only the combination word processor-desktop publisher, Pages, and the excellent presentation software, Keynote. These two are also due updates.

It is on the hardware front that Apple creates most ripples. Although none of the desktop or portable ranges are expected to be updated, there is still room for a lightweight portable, perhaps with flash memory (see above) rather than a hard disk. Rumours in early December along these lines suggest a computer with a 12" monitor.
And then there is the new Intel Quad-Core Xeon chip. . . .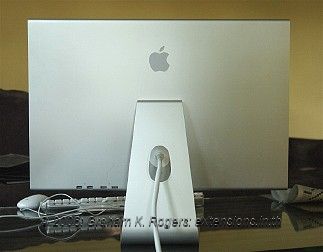 On screens, too, there has been an idea floating about that, with the cheaper nature of liquid crystal (LCD) monitors, Apple may announce their first 17" monitor for years.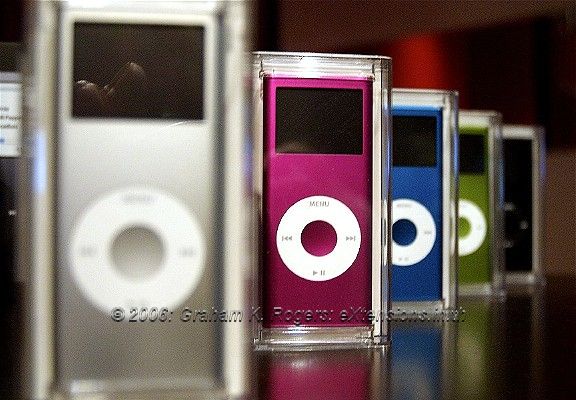 iPods have recently had a fair makeover, so I would expect any changes here to be minimal, perhaps in terms of capacity or additional colours. Recently, for example, Toshiba developed a 1.8" hard disk with almost 100G capacity. Some rumours, however, do suggest three new models.

More development announcements are expected on the device called the iTV that was announced early a few months ago. Initially it was revealed as a $299 device for streaming video and linking media devices in the home. It was thought odd that Apple would announce a product several months early, but others have linked this to stories that Cupertino has been actively recruiting games programmers, although these were also linked to making more games available for the iPods. It would be better for Apple to have games as an extension to iTV rather than go the route of the pure games console that others have chosen.


And one more thing. . .

Apple followers delight in this almost throw-away line from Steve Jobs. For a long time, the concept of an Apple phone, has been circulating. We did have the disappointing Motorola ROKR that never left the shores of North America, but perhaps now for something completely different. Or not.

There are several rumours, all of which are attractive and none mutually exclusive. An order was reportedly placed for 12 million units at Foxconn Electronics' factories in China that make iPods. (Foxconn also reputedly picked up an order for 1.5 million Apple notebook computers for 2007.)

Patents have appeared whose technical features would work well in a mobile device; and a menu deep in iTunes, also suggests that this application might be phone-ready.

In early December, rumours reached a new level when Kevin Rose of Digg, egged on by his partner, outlined some details from what he said was a "solid" source. This could all be a plant of course, but what he said, suggests that an Apple phone, with two batteries (music and phone) but one charger, really is on the way.

The phone is said to come in 4G and 8G versions at $249 (9,000 baht) and $449 (16,000 baht), which is attractive pricing, and the phones are to be unlocked: not tied to a specific service provider. There is also a slide-out keyboard. The operating system is unknown although some suggest that Apple has been running a third operating system project, that a slimmed down OS X derivative is installed on the phone and that this will make synchronisation with computers easy. But what do I know?

This year I am attending MacWorld, so will be taking notes and will let you know almost as soon as I find out myself.



---

For further information, e-mail to
Back to eXtensions
To eXtensions: 2004-05
To eXtensions: Year Two
To eXtensions: Year One
To eXtensions: Book Reviews
Back to homepage