eXtensions
The State of the Art: Recent Apple Developments
By Graham K. Rogers
Apple held a special event in the middle of September with announcements about new products and services. One of the features was a movie and TV show download service. Initially, it offers movies from the house of Disney, including Pixar, Miramax and Touchstone. Google are expected to join this party.
The service will be unavailable in Asia, mainly because of copyright problems. Apart from free podcasts, the iTunes shop is not open to users in Thailand, except for those with credit facilities in the countries where iTunes shops exist.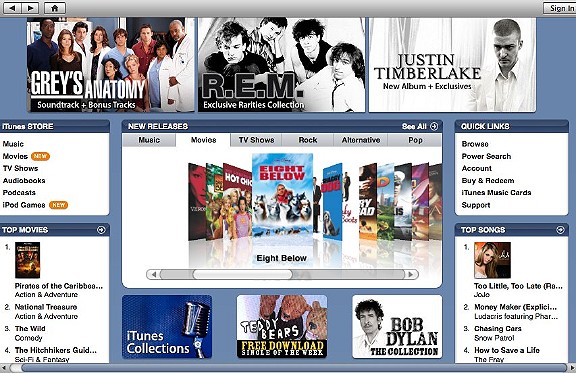 Some days before, Amazon announced its own movie download service. Early reports from a number of commentators were not positive.
Along with the changes to the iTunes shop, there was a new iTunes (version 7) which has a number of changes, particularly to the Library: now in five separate sections (Music, Movies, TV Shows, Podcasts and Radio).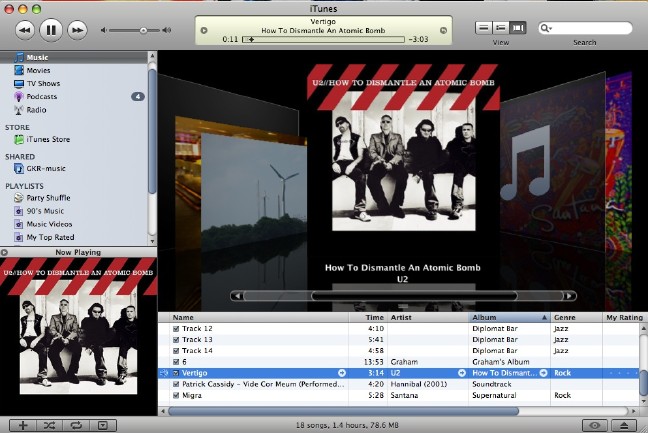 There are also new ways to view the music that include the use of "artwork". As we do not have access to this feature of the iTunes shop, I download music covers from other sources (or scan the CD covers) and drag these into the music information. Tunes can be viewed album by album with the images displayed or with the artwork in a large window: as the pictures scroll by, so the music lists displayed below are changed.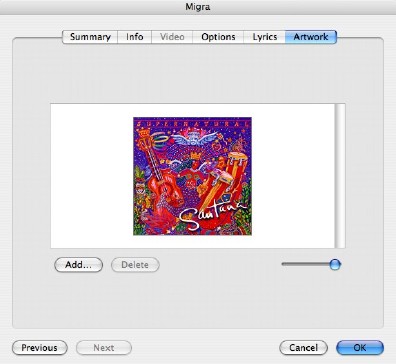 Although there is a gap in the lack of the iTunes shop availability here, Jupiter Research reports that only 5% of music on iPods is from online sources. In my case, living in Thailand, none of the music is downloaded and is all installed from CDs I bought.
There were also changes to the iPod range. The 5th Generation iPod, which is video capable, now comes in a 30G size reduced now to $249. There is a new top of range 80G device ($349).
The nano range has also changed. There is now a range of colours plus a new 8G nano ($249). The shuffle is totally revised from the initial chewing gum pack shape to a squat, square device with an integral clip. There is one version with 1G of memory ($79).
There is no install CD with iPods now. The software is part of the iTunes installation. An Internet connection is needed, although Apple suggests other sources (school, friend) in emergencies. I downloaded iTunes 7 for Windows for a friend with an iPod shuffle and we put that on a flash drive. Along with the iTunes 7 update, there was also an update to QuickTime (7.1.3).
The next day, Microsoft announced the Toshiba-made Zune. Thus far they have not announced the price, availability, or who will provide content. Also, owing to a problem with a local slang term, a name change (at least in parts of Canada) might be advisable. Commentators who have seen the Zune are unimpressed.
Note: I was going to add a link to a Zune page as a courtesy, but a search of the Microsoft site brings up only press release information. Go figure.

As often happens, Steve Jobs also announced "one more thing" the surprise that we always expect. He showed a device, that he claims will be a missing link in home connectivity. Input is via WiFi or by Ethernet, while output ports include video, sound, and USB, but not Firewire.
Jobs suggested that there was something missing in the equation between computer iPod and the television. Other consumer devices can be connected too. There are few images online apart from the QuickTime presentation. The device (temporarily named, iTV) is similar in size to a Mac mini, but slightly thinner and it will stack easily with the mini.
With no iTunes shop availability here, and therefore no movie downloads, there are limitations to local uses and it is not clear at this stage if the device will be brought to Thailand. Its public release is to be early in 2007 and perhaps, by that time, there will be a suitable TV tuner or games device to take advantage of that USB port.
Currently, with the iPods and notebook computers, there are three ranges of desktop computers in the Apple lineup: Mac mini, iMac and the MacPro. The Mac mini starts at $599 for the basic 1.6GHz model with the Intel Core Duo. The basic 17" iMac has been reduced from $1299 to $999 and the range was also expanded to include a 24" machine.
The top range is the MacPro with its Quad 64-bit Xeon Processors, released in Bangkok on 18 September. This is the professional machine: if you want to make something like King Kong, then this is what you need.
Disappointingly, there is apparently only one configuration available for Thai outlets at this time, with two Dual Core, 2.66GHz Xeon chips (2 GHz and 3GHz available in the US). The suggested price is 104,600 baht.
Although it appears expensive, a recent comparison with a Dell computer to the same specifications, found that the Dell was some $300 more. In the same way, there are plenty of notebook computers dearer than the MacBookPro range.
---

For further information, e-mail to
Back to eXtensions
To eXtensions: 2004-05
To eXtensions: Year Two
To eXtensions: Year One
To eXtensions: Book Reviews
Back to homepage