eXtensions
Looking at the Future and at the Present Battery Situation
By Graham K. Rogers
If there is one thing that following Apple teaches, it is the skill of rumour watching. I know from conversations that Apple's own personnel also follow (and sometimes giggle at) predictions. Apple are also notoriously tight-lipped about anything about future products: those I know would make excellent poker players.
The MacPro release at the recent Developers' Conference was almost an anti-climax: this product had been predicted, and there was a gap in the Intel line-up. Examine the status quo and one can think where significant updates might occur.
As I write this an Apple Special Event is scheduled for 12 September: yesterday. This partly explains the mystery of why Steve Jobs is not at the Paris Expo this year. Contenders for this event are a new iTunes service, which some are calling iMovie. Despite the wriggling over pricing of tunes for downloads that some music industry management went through, the movie people may be a little more flexible.
The chances of those of us over here (without the necessary credit facilities over there) ever downloading anything more than a podcast from the iTunes shop are as good as last year: do not hold your breath.
What would such a service be without special hardware to go with it? Once more, and this is more likely as the line is overdue for some refreshing, the iPod is a candidate. With 8G MP3 players now available, and cheaper, larger hard disks, we might be onto a winner here.
Tagged on to that rumour situation, is the iMac. With the Intel line upgrading as well, a nice rumour to surface is that the Core 2 Duo will now power the MacBook Pro and the iMac; and that the iMac will also have a 23" screen.
Apple often upgrades down the line and recently an order of a Mac mini was upgraded to 1.66GHz Core Duo (from requested 1.5 single) along with a couple of other extras. 18 months ago, as the G4 chips moved up, so the Mac mini 1.44 was silently replaced with the 1.5GHz.
Note: Apple trumped the rumour-mongers with not just a 23" version but a 24" iMac and from what I have seen (on line and in e-mails) this is a highly-sought-after machine. The Mac mini upgrades were also confirmed at the same time.
Now, with the luxury of after the event knowledge, we know that there is a movie download service (Pixar, Touchstone, Miramax and Disney to start with); there are new iPods including the new 8G and 80G models; and the surprise (sort of -- who is ever surprised by Apple?) is a device callled iTV for linking the computer with television sources for $299. And I just noticed that there is a new iTunes, version 7 (and True gave me the fastest download speed in months to celebrate).
---

A few weeks ago, at a hackers conference, David Maynor and Jon Ellch announced that they had broken into a MacBook via the wifi card using a known vulnerability. They did not show this live, but on a video and later admitted that they did not use Apple's Airport or drivers as initially suggested in some news reports: it was third party hardware and included drivers. Certain facts concerning the MAC addresses and the Shell path being questioned on the video, too.

This exploit could have been on a Dell, an Acer a Sony, with the same drivers and card. Doing it on a MacBook gives it that something special. It is not possible out of the box. John Gruber of "Daring Fireball" has challenged Maynor and Ellch: "If you can hijack a brand-new MacBook out of the box, itŐs yours to keep."
---

The batteries of some Apple notebook computers have been giving some cause for concern. First there were exploding Dells: and Dell started investigations immediately. Then it was fiery Macs. Apple also had a serious look. On the way it was found that a common factor was Sony.
Dell is recalling just over 4 million batteries and Apple followed that with 1.8 million. Apple released a list and I breathed a sigh of relief.
A revised list appeared a few days later and I decided to wait. I also had e-mail from Cupertino: I register my purchases. I was busy and did not want to turn off the computer. An e-mail from Pornpen of EITS was unequivocal: "This is your PowerBook serial number. This is your battery. Do you want me to start the replacement process?" I confirmed what she had written. I had one of the "exploding" Sony batteries.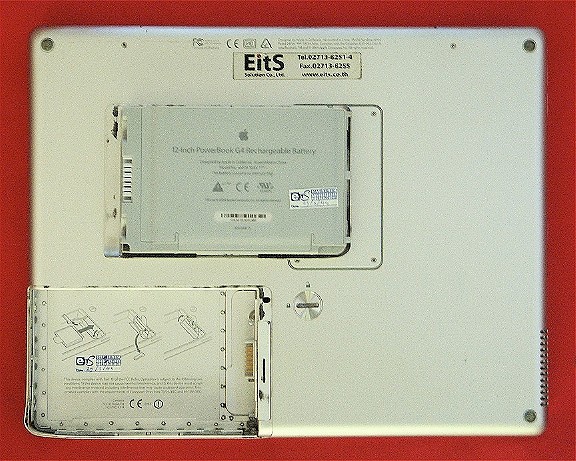 The battery replacement web page has a form that starts the ordering process. A replacement battery arrives in a few weeks and then the old battery is sent back. Those in Thailand, however, are referred to the local distributor, who need the battery first according to a local user who asked.
Although the computer can be used with just the power cord, it seems illogical to some that we must use the machine without a battery. This is the case, however, and Apple infers that the batteries should not be used. An identifiable risk exists and has been publicised.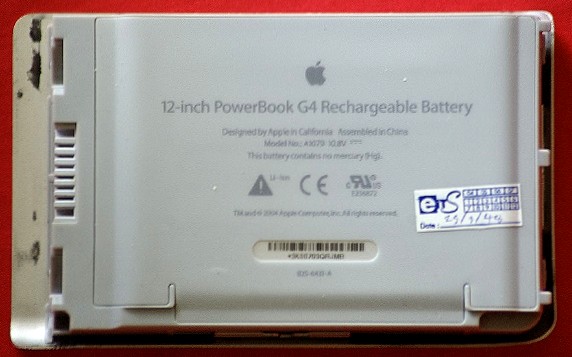 The replacement process here is ambiguous and may depend on the retail source and the distributor (without knowing the numbers involved) is hand-tied. Some direction from above will be helpful. I will provide information on the web version of this column at when there are any updates.
---
Battery Note A: The user who first asked about the ambiguity had some success when he took the battery into a local retailer: where he bought it. For those of us purchasing computers locally, the problem may simply be one of the time it takes to have the new battery delivered: something that effects all users.
Battery Note B: in the US some batteries have started to trickle through.
Battery Note C: A local user tells me that he went to Fortune Town and the Apple Centre (sic) there. He found them helpful and the new battery was in his hands some ten days later. He also mentioned that another Apple retailer there wanted 800 baht for the service, so he did the right thing and walked ("never to return", he writes).
---

For further information, e-mail to
Back to eXtensions
To eXtensions: 2004-05
To eXtensions: Year Two
To eXtensions: Year One
To eXtensions: Book Reviews
Back to homepage