eXtensions
We are not alone in the Universe: Help for Mac Users
By Graham K. Rogers
Anyone considering a move to Macs and the OSX operating system may feel like they are facing a massive barrier. After years of other operating systems users need to know where to find help for Macs. One of the myths that surround Macs (after price and lack of software) is that no one uses Macs anyway. Who can you ask?
As much as I like OSX (I vastly prefer it to System 9 and before), I will not pretend that it is perfect. However, apart from software updates, my two home machines have been on for 9 months (PowerBook) and 17 months (eMac). I installed some software on the eMac earlier, restarting for the first time in 14 days, while the PowerBook was last restarted 21 days ago.
This stability is not an accident. I take care with pre-emptive maintenance (including a UPS), but if something should go wrong I have several resources I can draw on: local sources; Apple online help; and numerous sites dedicated to OSX and Macs.

In Bangkok there are a number of retail outlets, particularly in Phantip Plaza, Fortune Town and Siam Discovery Centre. There is also a shop in Soi Thonglor (soon also in the Paragon Centre). These shops have technical staff, and if you are shopping around it may be wise to consider after-sales service as well as initial price.

MacDD is part of the Thailand User Community and, although the website is mainly in Thai, it is a contact point. For a Thai and Western mix, there is the "Thai Mac Users Group": their next meeting is 11 December 2005. The Phuket Mac User group seems dormant, although the retail outlet of Phuket Alpha is a contact point. Maccenter, who have offices on Rama 3 Road, are a major repair location.

Apple, of course, has extensive information online. Prospective switchers may be interested in the Mac 101 site and Switch 101. (For those not from the US, "101" designates a basic university-level course.)
Apple software Help menus activate the Help Viewer which links to online resources. There is a menu system; or a user may enter a search phrase: a selection of possible results will be offered.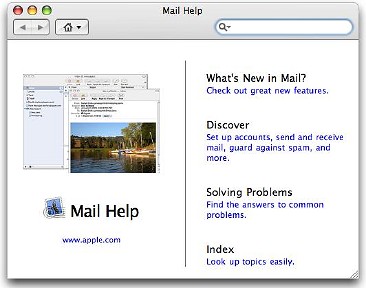 Another fertile Apple source is the support site. This contains many thousands of Knowledge Base articles covering technical points and anomalies. I subscribe to a weekly newsletter that shows me updates of the last few days. The Apple site also allows access to manuals: we can check the details of the hardware before buying. Apple has many other sources of information on its comprehensive website.
Included in this is product information and answers to frequently asked questions in Product Pages. Additionally we can download software updates, utilities, and full software installers from Featured Software.

Some of the most vibrant sections of the Apple site are the Discussions Forums. I have found these to be a good source for answers. If one looks at the discussion groups for the first time, one might imagine that OSX and Macs are nothing but trouble. Do not be confused: if aliens were to base their data on humans in the emergency ward of a hospital, they would imagine we were all weak.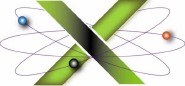 If I have a problem, invariably someone else has had the same happen. Posts from those with problems are often answered by experienced volunteers, formerly designated "Helpers", who each have a wealth of experience.
One of the more prolific, Dr. Smoke, has his own website, the X Lab, where answers to a number of problems can be found. Like me, he prefers good preparation. Dr. Smoke has also written a book, Troubleshooting Mac OSX and the Tiger edition should be available by the time you read this.

Dr. Smoke's site is one of a number of online resources that I find to be of major assistance and interest as I use my Macs and OSX. I also access sites like MacFixit and OSXHints for advice on how to make some of those fine-tuning adjustments that personalise (or fix) our computers.
There are many news sources and among my regular choices are Macsurfer, MacNN and Macsimum News. OSXFAQ also has major content concerning Mac use and carries some tutorials and a Mac radio program. Several sections of the O'Reilly website carry extensive OSX resources. Each of these sites contains several other links to more information.
Finally, there is my own site where I have some basic information (and links) as well as three years of eXtensions articles.
---

For further information, e-mail to Graham K. Rogers.
Back to eXtensions
To eXtensions: 2004-05
To eXtensions: Year Two
To eXtensions: Year One
To eXtensions: Book Reviews
Back to homepage