eXtensions
A new media revolution with iPods and iTunes
By Graham K. Rogers
As soon as I read about the latest iPods, I realised that the video content provided by ABC, Disney and Pixar was for US users only. Elsewhere I wrote wondering why, without content, anyone would want the device.

I was barking up the wrong tree. Trees actually: the iPod is not a video iPod but a device that now carries music, photos and video; and if there is no content, ways will be found. Control is being removed from the media corporations.

Over the last few months, podcasting has grown significantly. As well as radio-based podcasts, there are those from several other information sources: searching iTunes shows 105 from universities.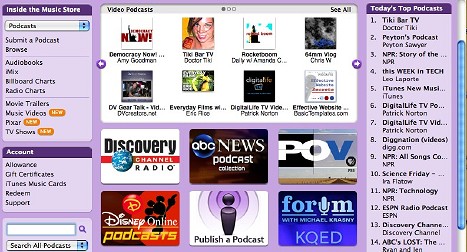 It was evident a while back that, as iTunes was video capable, it was possible to provide a video podcast, as well as music videos and other clips that were online at that time. iTunes 5 was a catalyst that brought podcasting to a wider audience.
I was unhappy then that, not being a member of the iTunes shop -- Thailand like many countries is not on the RIAA white list -- I could subscribe, but was unable to submit my own podcast to be listed. In September, I had a chat with an Apple executive who told me how to do it (he arranged for the eXtensions podcast to be listed). (Local users who do not have an iTunes account can send details to "pr AT maccenter.co.th" who will forward these to Apple in Hong Kong.)
Recently Yahoo! has got in on the act and now list podcasts. Like the iTunes shop, to put an entry in the listing, membership is needed. As was explained to me by the Apple executive, they need to know it is from a bona fide source.

With iTunes 6, released at the same time as the latest iPods, a video icon was included in the source list. I found that the one video podcast I was subscribed to (MacTV show) now appeared in both the podcast directory and this new directory.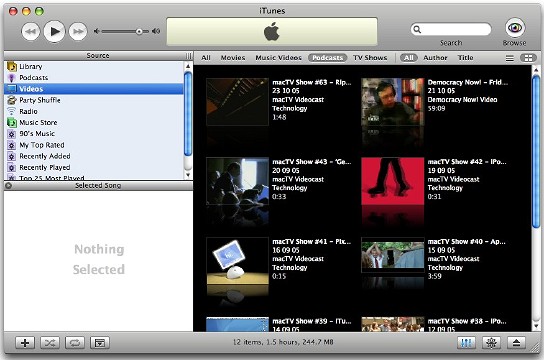 In the days following the release of iTunes 6, the number of video podcasts increased. As I write, there are 24 listed in the iTunes video podcast section and 3 at podcasts.yahoo.com (one may be a duplicate). Other sources may be found using Google. More will be coming.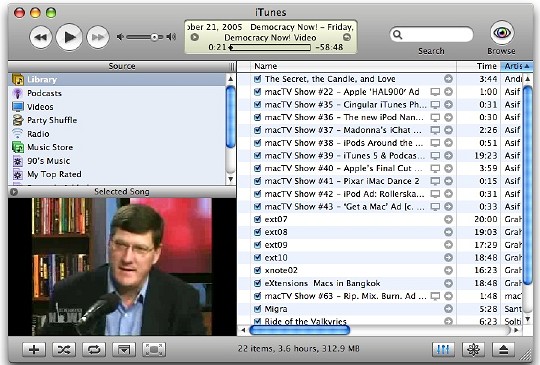 The Internet and websites allow individuals the opportunity to share ideas and opinions. The audio podcast gave them a voice. The video podcast puts a face to the voice and images along with descriptions.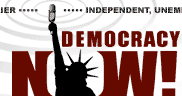 Like the audio podcast, quality and types being offered currently vary. For example, Democracy Now carries news and interviews (with related clips) on topical subjects in a round table format. It is produced in a studio and also transmitted by wireless means to TV stations.
Eric Rice's lower budget "Everyday Films", however, uses a handheld camera with closeup shots and rapid-fire delivery.
A criticism which will come from the usual nay-sayers (before they have actually seen an iPod) is that the screen is too small. If we are looking at Cecil B. De Mille epics then I would agree. There is likely to be an evolution in the type of content that will be made available for the device, although if connected to a larger screen, the display is more than adequate. I hope to have my hands on one of the new iPods by the time you read this.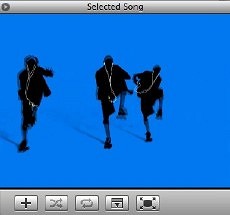 The screen is 2.5 inches measured diagonally (the nano is 1.5 inches). This can be demonstrated using the Artwork window in iTunes, where video material downloaded is displayed. However, clicking on that panel reveals a screen display that can be resized. Clicking the resize button (right side of the image) displays the material full-screen.
An MP3 audio podcast is about 7MB for 15 minutes. 59 minutes of a Democracy Now program (MPEG-4) is 148MB. With my ADSL connection, I subscribed to the link and went off to watch a movie. That, of course, is one of the beauties of all podcasting: I can listen (or view) when convenient to me.
The iPod is no longer an independent technology. Convergence -- last year's buzz word for devices -- is now also occurring for types of media and the devices they use. It is perhaps no coincidence that the G5 iMac announced at the same time as the iPod acts as a media hub with a similar menu interface to that of the iPod. I do not doubt that content in Thailand, while not provided by major international corporations, will be created, and that podcast providers are in the vanguard of a new media revolution.
Note: the day this was printed in the Database section, MSNBC announced that, as from Monday, 7 November (7pm Pacific Time), the nightly news broadcast will be available on the web.

---

For further information, e-mail to Graham K. Rogers.
Back to eXtensions
To eXtensions: 2004-05
To eXtensions: Year Two
To eXtensions: Year One
To eXtensions: Book Reviews
Back to homepage