eXtensions
Apple's Jaguar now on sale: at the Right Price
By Graham K. Rogers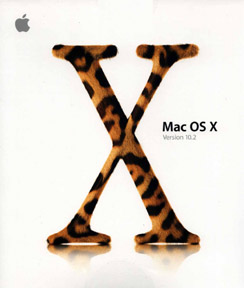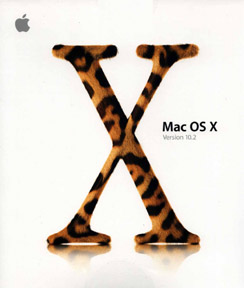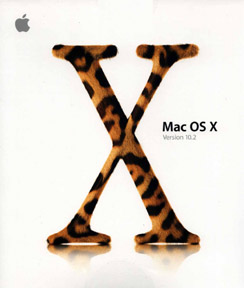 IN Bangkok's Siam Centre on Friday (30 August), Saturday and Sunday of last week, Apple introduced the latest iteration of OSX, 10.2, otherwise known as Jaguar. Although it was a week later than the rest of the World, it is rare that a new operating system is demonstrated here. The last I remember was MSDOS, version 5.0.
As I arrived, the staff were just taking off the security tapes and switching the computers on -- a nice display of G4s, e-Macs and flat-panel i-Macs.
I had two basic questions that were designed to confirm the rumours that had been circulating in the last few weeks: "Do you have Jaguar?" and "How much?"
The story going round was that, although it was to be displyed and demonstrated, we would not be able to get our hands on a real copy for a week or two. Rumour 1 was immediately scotched: here and on sale.
Rumor 2, concerning the price, was that users in Thailand, were to be charged the platinum price of 6500 baht plus tax which would have been more than $25 above the US price: just the way to encourage software piracy.
The price was 5400 baht and my jaw almost dropped when I was told. This was $130 as far as I could calculate and exactly the same that was charged to users in Britain. The difference was that, those users also had to pay VAT of 17.5%. Legitimate software, in Thailand for less than the price charged in the West (leaving out the US of course).
I was chagrined that the gent I was negotiating with wanted to add another 2.5% to my charge card, so after a lengthy discussion, I went to the ATM and handed over cash and he handed over the two installation disks, plus the Apple Developer Tools.
Here things got even better: not only did he hand over the regulation free t-shirt, but also a cool Apple Pro Mouse: a white one to contrast with the black one I already have. I will not be tempted to use them both at once.
For a company that has a great reputation when it comes to design, I am at a loss to explain the furry X that is the trademark of Jaguar. I would expect this to be hanging from the rear-view mirror of some 60s automobile rather than adorning the box of a powerful operating system in the 21st Century. I am pleased to report that Apple has not been tempted to include the fur on the Mac's deskstop or to the Dock.
While at the Siam Centre I took the mouse on a guided tour of Jaguar to see what changes I could find. The immediately obvious change is to the graphics. There is a touch of gimmickry to some of it, but it has stunning displays. System Preferences has been restructured slightly, and I was pleased to see that Thai was listed as one of the languages.
I checked this. Although the language is now built in, it only works on some of the installed applications (web browsers are OK -- but then they are on my home machine and I do not have the current Thai langauge tools installed). The new tools, specifically for OSX are due out in about two months and will install over the top of Jaguar.
I have been running OSX for about 6 months now (currently 10.1.5) and find the whole operating system totally stable. Jaguar is to take the UNIX plus operating system a step further. Ability to connect via Bluetooth is built-in along with a number of other technologies, including Inkwell, handwriting recognition software (remember Newton?), and a personal firewall. Old favourites like printer sharing and spring loaded folders have returned by popular demand. As one has come to expect, there are also lots and lots of applications included: ready to run out of the box.
Perhaps as an indication of the steps made in developing OSX and Jaguar, the Happy Mac face that users have grown used to seeing on startup (if you did not see it, you were an unhappy user) has been laid to rest.
Installation of Jaguar?
First, back up all important data. . . .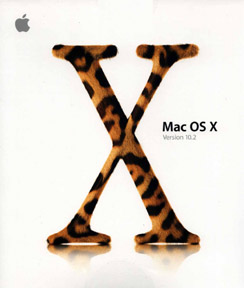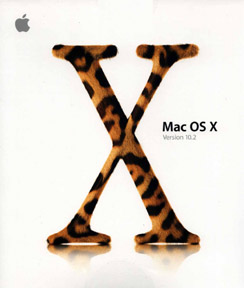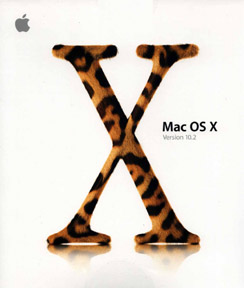 ---
For further information, e-mail to Graham K. Rogers.