eXtensions
Grumbles: iTunes Shop; and ADSL
By Graham K. Rogers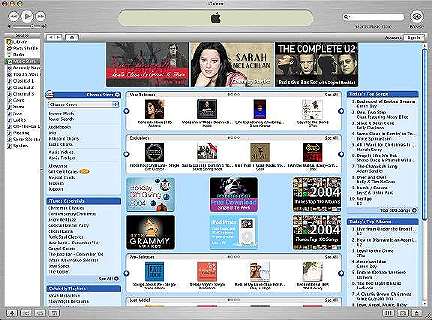 Apple recently signed with PayPal allowing users to buy songs from the US iTunes shop. I read the press release, and have read it countless times since, but nowhere did it restrict the user base. It mentions the iTunes store in the US and adds that it allows "customers to pay in the way they preferŅusing a credit card, bank account or stored account balance." This is compounded in the same text by, "PayPal has more than 56 million accounts and is available to users in 45 countries around the world" (my italics). Within 30 minutes they had 56 million and one.
Now, armed with a US-based account for payment, I accessed the iTunes store, passing the warning that I lived in the wrong country (what do they know?) and began to set up an account. My name was recognised by the website as I am already registered (Forums, Developer site, Products). All went well until the submission button, when a red card appeared: my location did not match that of the iTunes shop.
PayPal confirmed a few days later that "This promotion only applies to U.S. residents, 18 years of age or older who are registered members" of PayPal.
The rules of the iTunes shop suggest that you either have to live in the US or that you have a payment source there. If my US-based PayPal account is not to be counted as being in the US for the purposes of iTunes music (such an account does allow me to pay for other services), then the restrictions are somewhat arbitrary: like defence purchases, we need end-user certificates.
Signing up did not open the iTunes doors for me living in Thailand, even though a friend in her office 400 metres away can buy (she has a US Visa). I should have kept mine.
We are not starved for legal music in Thailand and it is possible to buy music online easily. I regularly access the HMV website and after a few days a CD drops into my (real) mailbox.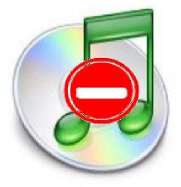 In the months I have had the iPod, I have bought more CDs than in the previous five years. Apple's little player has a voracious appetite and I need to feed it. Much of my music has now been bought three times: as a teenager in the 60s with singles, and as an album buyer in the 70s and early 80s. While writing this I bought a copy of the latest U2 album. Apple and the RIAA (Recording Industry Association of America) lump me in with the pirates merely by association.
The computer and iPod are my primary music devices. With OSX (and Windows) we could copy the music from a CD onto a hard disk, convert it (MP3, AAC, etc.) and make the files available online. An illegal download service is no more susceptible to criminal transfers of music than a legitimate one.
As some of these services have been based in non-blacklisted countries -- in the US and Europe -- along with spam and phishing (see the Anti-Phishing Working Group), the question of what, or who, is working within the laws becomes moot. There could be more illegal operators in these fields in America than here.
Since the iTunes shops have been operating, now with over 200 million downloads, the RIAA has not reported that music piracy has decreased, nor that it has increased. The service makes not one whit of difference.
Thailand, of course, has a terrible reputation for pirated software, DVDs and music. You should see what the real versions cost: no such thing as street prices here.
Like many worldwide, including the US, we are being pushed to access non-legal sites or make alternative arrangements, in the same way that the high price of software here does nothing to encourage legitimate purchases. Microsoft's release of a light version of XP for certain countries (starting with Thailand) was, at best, patronising.
Love the computers and the software: hate the bean-counters.
Note this quote from the New York Times of 5 January (the same day this column appeared): "The recording industry registered sales of about 667 million albums, an increase of about 1.6 percent, according to year-end data expected to be released today by the market research firm Nielsen SoundScan."
---
ADSL Re-visited
The item on ADSL (15 December) produced much email and needs some confirmation.
I installed the USB driver but did not use the free ADSL modem as I want TCP/IP. One local user was told by TRUE (Pinklao) that the USB modem would work with a Mac; another was told (using the support phone) it would not.

The ADSL USB modem will work with OSX using the driver downloaded from Billion. At this time, TRUE do not provide a suitable driver.


Note: True have also started to use a ZyXel USB modem. Again, TRUE has no information about a USB driver for this device. For more information have a look at this Xnotes page.

Update (5 January 2005)

: the one person I know who had the ZyXel USB modem and was using it with a Mac has now returned it in exchange for a Billion USB modem. He said that, whatever was tried (and True staff contradicted each other) it was not possible to make a connection.

Further update: the Mac user with the Zyxel who exchanged it for the Billion, got it up and running in one go, so if you are a Mac user who must use the USB modem and TRUE offer the Zyxel, ask for the Billion modem.

My opinion is that a router is the best approach anyway with the Mac.

A user found that, for an additional charge, TRUE supplies an ADSL modem/router which is configured (apart from username and password).

Installing engineers are polite and efficient. The Helpline staff do help and are technically competent.

DNS numbers for TRUE (which I had not been able to find) are 203.144.255.71 and 203.144.255.72. These should be entered in System Preferences.
Note: some configurations do not need these DNS numbers. If your connection is working properly without, leave well alone.
---

For further information, e-mail to Graham K. Rogers.
Back to eXtensions
To eXtensions: Book Reviews
To eXtensions: Year One
To eXtensions: Year Two
Back to homepage