---
<! ----------------------------------------------------------------------->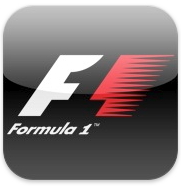 I am a great enthusiast of all manner of motor racing and like to follow the sport in as many ways as we can. Years ago I would visit UK and European circuits, but limited budgets these days mean that the closest international venues (Sepang and Singapore) are a bit beyond my reach. With the limited television coverage there is in Thailand, the two apps from Soft Pauer, for Forumla One and for Moto GP, have been a good investment for someone like me. I reviewed this year's Formula One app in March and the MotoGP one in May
Earlier today, for example, I was able to view the three international races at the Australian circuit of Phillip Island and closely follow the timing screens for each race using the MotoGP app from Soft Pauer.
As part of my own Sunday schedule, I checked the iTunes store and found that the Formula One app has been updated now that the new Grand Prix for South Korea has been officially sanctioned by the FIA. The teams will all be heading for that part of Asia within the next couple of days. Indeed, when I started the app I was told that Practice 1 will start in 4 days, 9hrs 25 mins and a few seconds: less now of course.
According to the rubric on the iTunes Store page as well as additions to the app for the new Korean race, there were the inevitable bug fixes and a change to local notifications which are now disabled by default. They can be re-enabled in the setup section.
I note that at this late stage of the season, the price of the Formula One app has decreased from its full season $32.99 (1152 baht) to $16.99. It will be tested to the full next Saturday and Sunday (23 and 24 October).

<! ----------------------------------------------------------------------->