---
<! ----------------------------------------------------------------------->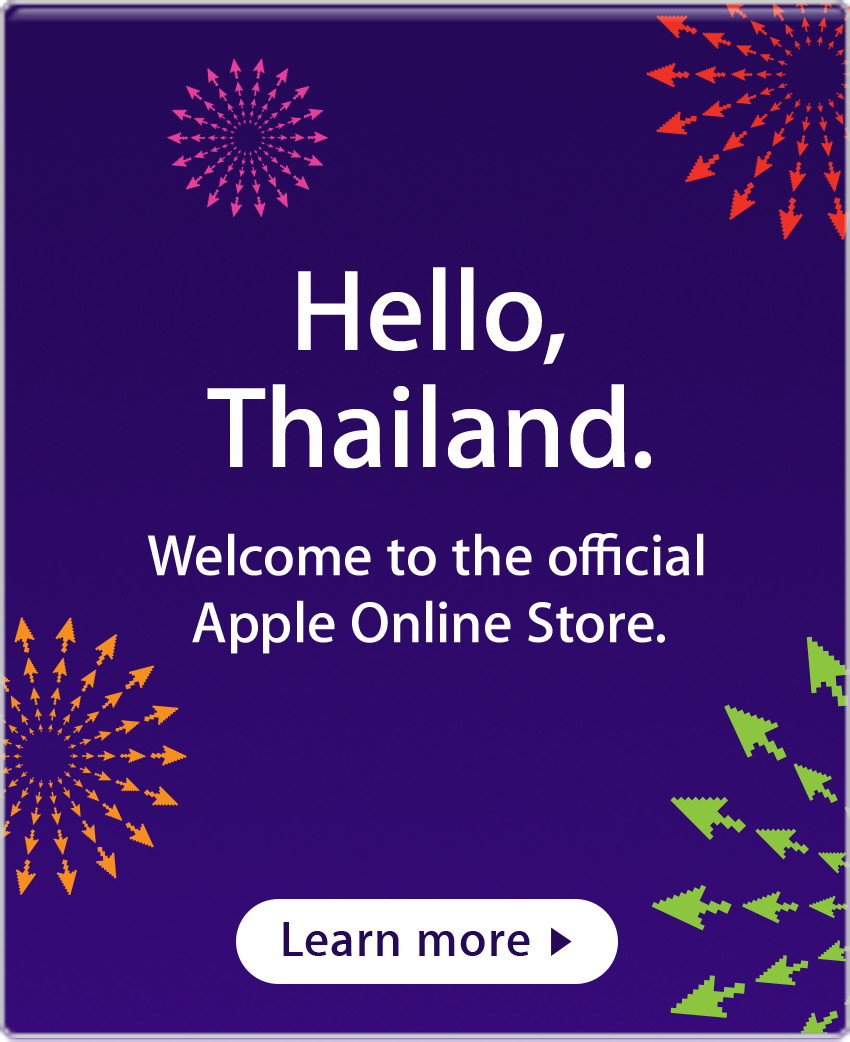 In a bit of a surprise, I had a phone call earlier today from Apple in Singapore, telling me of the inauguration of an Apple online store for the Land of Smiles. This has been long-overdue for Thailand.
Customers can now choose from the complete line of Macs and iPods as well as a wide array of accessories all priced in Thai baht. The Apple Online Store offers the same options for customizing Macs that were available elsewhere, as well as the service for personalized iPod engraving.
Coming up to the New Year period, through the Apple Online Store, (PRODUCT) RED Special Edition iPod models are now available for the first time in Thailand. Shipping is free for online orders over 2,000 baht (about US$58 currently) and the store also has discounts for education purchases: teachers and students. To see if you are elegible for such purchases, see the Apple conditions for who may use this service.
For customers who order a Mac or iPod through the Apple Online Store Limited edition Apple T-Shirt (while stocks last) to commemorate the grand opening. Of course you have to be in Thailand to get this and there is only one size: "L".
The number for telesales from inside Thailand is 001-800-65-6957. I am told that queries and orders made using the phone line can be dealt with in English and Thai.
There is more information on services online.

<! ----------------------------------------------------------------------->